How to Discover Virgin Dive Sites from Your Phone
The Drop dive site, discovered by Eric Billips, marked on Google Earth.

Google Earth Screenshot
It's 8:30 a.m. on a Sunday and Bryan Baeumler is hunting for new dive sites—in his pajamas over coffee.
The co-star of HGTV's 'Renovation Island' series and owner of Caerula Mar Club resort on South Andros, Bahamas, had been commuting to Florida when he started finding blue holes that didn't exist on any maps. Realizing that he didn't have to fly to access unlimited aerial views, he turned to his iPad.
"I'm addicted to Google Earth now," says the husband and father of four. "I'm forever looking for something that looks like a ship, an interesting formation—or just anywhere that light turquoise water suddenly becomes dark blue."
High contrast is also what hooked Eric Billips, owner of Islamorada Dive Center and the Florida Keys Dive Center. His first find came when researching GPS coordinates that a fisherman had given him, asking for help in retrieving a lost anchor.
"That's when I started realizing that the color scheme changes are telling me where the really big drops are," he says.
That initial discovery is now the most popular site for his Islamorada Dive Center: The Drop, sheer as can be, plummeting from 45 to 95 feet.
It's that line of undeniable color change, a knife between pale green and deep navy, that marks a sheer drop-off—and sometimes more.
Getting Started
There's a reason two of biggest champions of this discovery hack are based in Florida and the Bahamas.
"Water clarity is key," says Billips.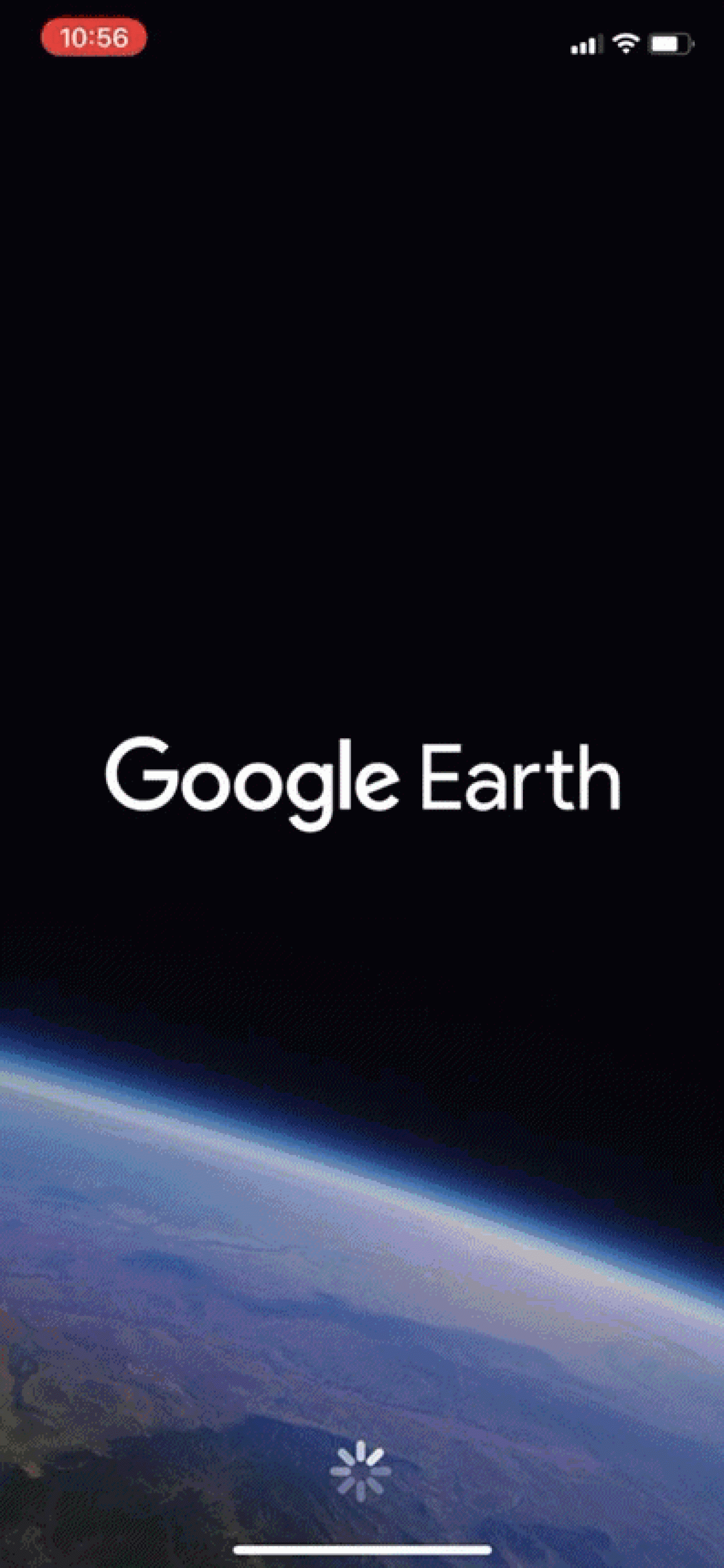 Google Earth users can explore any reef in the world from anywhere in the world.

Alexandra Gillespie
In turbid waters, a higher vantage point does nothing. The crystal-clear underwater visibility in places like the Florida Keys, Bahamas and Caribbean makes seeing depths differences possible. But prospective dive site hunters do not have to limit themselves to the tropics: Baeumler has used Google Earth prior to several dive trips to the Great Lakes, including Lake Ontario and Georgian Bay in Lake Huron.
The waters where Billips and Baeumler hunt are also legendary for shallow areas, which provide a sharp contrast for drop-offs and unique coral formations.
Not that one should only target shallow areas.
"In Florida, those shallow areas might have already been dived a million times," says Billips. Stark differences in water color are harder to spot in deep waters, but more likely to be unexplored.
"One of the things that drew us here was that the waters off the Bahamas so full of mystery," says Baeumler. "We could explore this place for the rest of our lives and never run out of new places."
Hit and Miss
Of course, not everything that looks like a sure thing from above is.
"Sometimes all we find are grass beds and hundreds of conch," says Baeumler. "And in some areas, we hit the jackpot."
His jackpots include several in-ocean blue holes, as well as ledges with overhangs just 8 feet off the sand that turn out to be cave systems with rooms 130 feet wide. Another Google Earth curiosity he found turned out to be labyrinth of passageways winding throughout the reef from the bottom of the reef at 60 feet and the top at 40 feet. Another find: an anchor some hundred-plus years old, now covered in corals.
Meanwhile, Billips is adding about 10 to 20 sites a year from "tons" of Google Earth potentials. To vet the spots he's identified online, he and his staff will drift dive sections of reef, covering as much as a quarter mile. Of that, they'll find perhaps two good spots, which they note by sending up marker buoys to the boat crew, who record the GPS coordinates.
Splash Check
Google Earth is the first piece, providing the GPS coordinates. Explorers then need an on-the-ground way to check what lurks below those waves. Baeumler uses both a handheld GPS with basic functionality, as well as a full-screen touch GPS that allows him to zoom in on certain areas when he hits the water. For those who don't want to invest in equipment, he suggests identifying landmarks near the areas you want to explore on Google Earth. If you're in areas with good cell phone signal, even if on a boat a few hundred yards from shore, you may be able to rely on a phone to get you to where X marks the spot.
Note, too, that you don't need your own boat to do this kind of exploration.
"If this type of diving excites you, we can do a private charter and take you wherever you want for four hours," Billips says. And Baeumler is "one hundred percent" open to guests joining his staff scouting days.
Alternately, if everyone on a dive boat wants to try their luck with exploration, then the day boat can make that the charter's mission, using the staff's coordinates or those that guests have found.
A word of warning though—be prepared.
"You might just get wet and have a dive," Baeumler says.
Considering that's time spent underwater in the Florida Keys or the Bahamas, we can certainly think of worse ways to spend a day.
---