In the Dark | Lessons for Life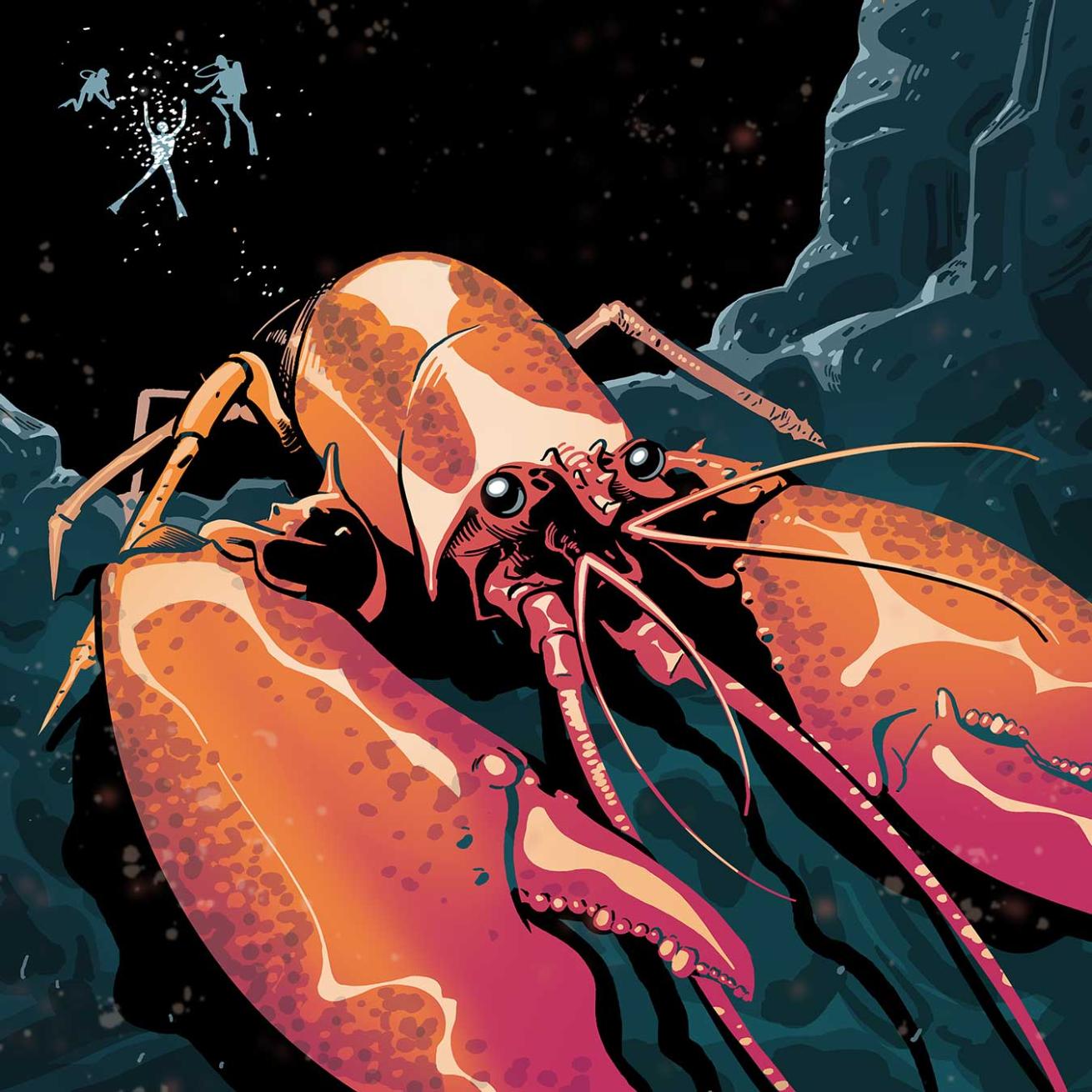 Curtis was preparing for his first night dive, and his first time hunting lobster. As soon as Curtis entered the water, he struggled to keep his head above the surface. Then it all went black.

Steven P. Hughes
Curtis was preparing for his first night dive, and his first time hunting lobster. As soon as Curtis entered the water, he struggled to keep his head above the surface. Then it all went black.
The Diver
Curtis was 38 years old and had no known medical conditions. He was open-water certified a few years ago and had about 20 lifetime dives, none of them recent.
The Dive
Curtis and two friends were diving for lobster from a privately owned boat at night. Curtis didn't have his own gear, so his friends had cobbled together a set for him from their extra equipment. Curtis wasn't familiar with any of it. The friends didn't report any problems before the dive.
The Accident
After making a giant stride from the boat, Curtis bobbed back to the surface, but he couldn't keep his head above water. He immediately started to struggle. His friends told him to put air into his BCD, but his low-pressure inflator hose was stuck behind his left shoulder and he couldn't reach it. As he struggled to stay on the surface, Curtis became separated from the boat. He had been trying to talk to his buddies and didn't have his regulator in his mouth.
One of Curtis' buddies tried to offer an alternate air source, but Curtis was not responding to his help. Curtis' buddy became exhausted trying to donate air and hold Curtis above water. He lost his grip on Curtis, who sank below the surface and did not reappear. Curtis' buddies called for help, and a local lifeguard patrol arrived within 20 minutes. The lifeguards located Curtis and brought him to the surface. Their CPR attempts were unsuccessful. Curtis was pronounced dead at the hospital.
Related Reading: A Night to Remember | Lessons for Life
Analysis
Regular readers of this column will recognize this as a case of panic. Small problems can quickly compound, escalate and even become fatal. Curtis was an inexperienced diver using unfamiliar equipment on his first night dive. Night dives can make inexperienced divers uneasy. Carrying a light in one hand and a game bag in the other represents task loading. Curtis had to use these unfamiliar pieces of gear while also controlling his buoyancy.
Curtis and his buddies should have performed a predive safety check before beginning the dive. That step could have familiarized Curtis with his equipment and helped him reposition his inflator hose. Diving the site in the daytime would have familiarized Curtis with his equipment and the site, which can look dramatically different once the sun goes down. Taking a PADI Night Diver specialty course would have been a great help too, rather than jumping in the water to hunt lobster unprepared.
Related Reading: How to Be a Good Dive Buddy — Topside and Underwater
Diving from a personal boat allows you to dive on your own schedule, but you are also on your own when a problem arises. Have an emergency plan in place, and carry equipment like throw bags and emergency oxygen on board. A PADI Rescue Diver course prepares you to assist a panicked diver, perform an underwater search and render aid on the surface. A boating safety course is also a great starting point.
Lessons For Life
Dive within your training. Prepare for any new type of diving with an instructor.

Be prepared. Seek training to mitigate problems, and carry emergency equipment.

Know your gear. Familiarize yourself with releases, straps and buttons before diving.
---