John Weller Earns Sea Hero Honors for Antarctic Conservation
YEAR DIVE CERTIFIED: 2006
AGE WHEN CERTIFIED: 32
DIVE CERTIFICATION LEVEL: PADI Rescue Diver, plus completed AAUS Scientific Diver Training (in drysuit) at UCSC
WORDS TO LIVE BY: "In the end, we will conserve only what we love; we will love only what we understand; and we will understand only what we are taught."—Baba Dioum
"I am a storyteller," John Weller, 46, says modestly of his award-winning work. "I try to use storytelling to illuminate important issues."
One area in particular has dominated Weller's life for close to two decades: Antarctica's Ross Sea, Earth's last intact ocean habitat. Working with organizations in more than two dozen countries, his photographs of the Ross Sea and his international initiative The Last Ocean became the face of Antarctic conservation, reaching hundreds of millions of viewers worldwide and helping drive the adoption of the world's largest marine protected area, covering 600,000 square miles.
"I wish I could give you the experience of being in that room when this happened," Weller told an audience in his hometown of Boulder, Colorado, earlier this year. "Nations were literally hugging other nations. In a world that is more and more divided, this is what we need. Though this was a massive win for Antarctica—a massive win for our oceans—it really was a peace treaty."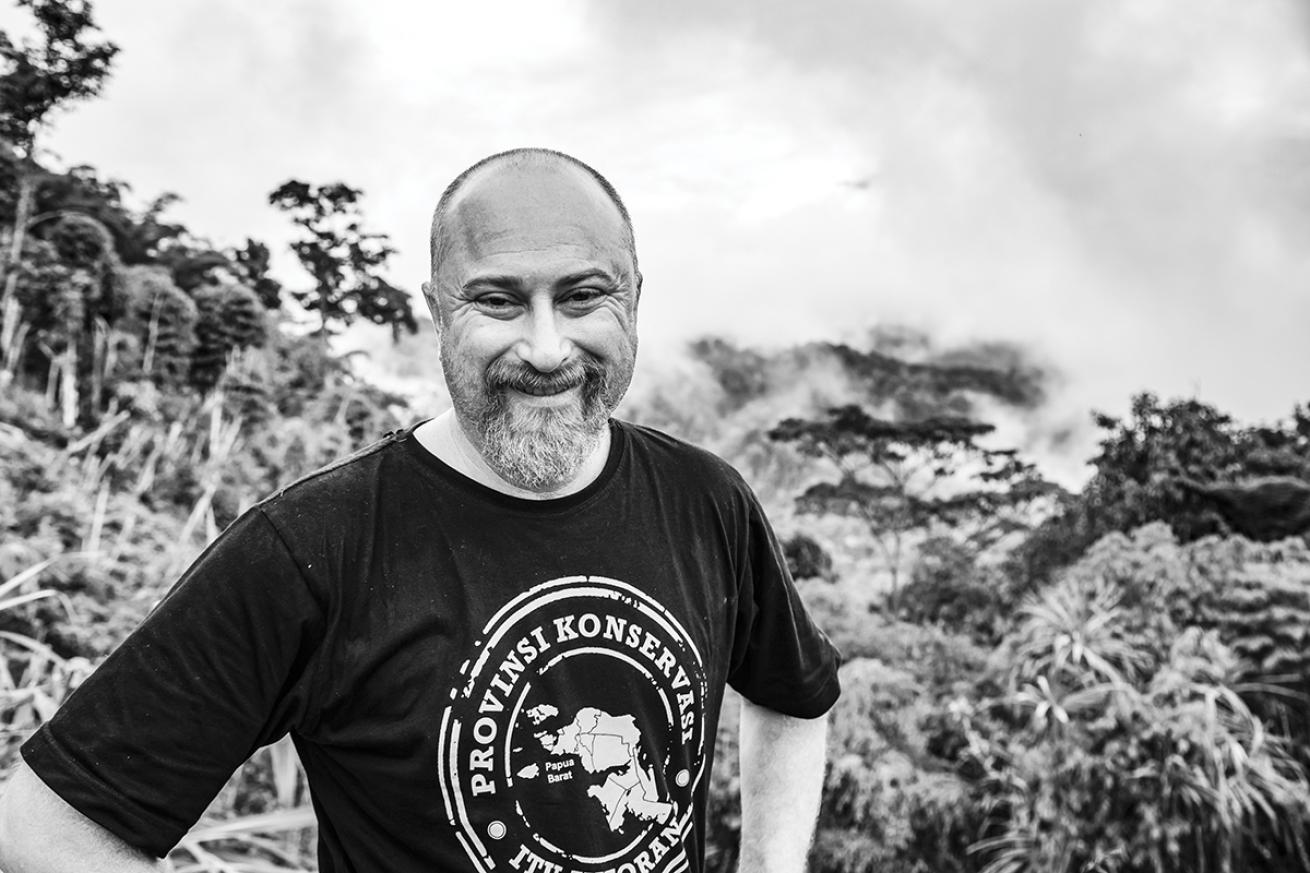 Weller's photography of the Ross Sea galvanized support for designating it as the world's largest marine protected area.

Courtesy Shawn Heinrichs
Q: Why is this an important habitat to conserve?
A: Antarctica is hurtling toward a cliff, as are all its creatures. In mere decades, climate change has transformed the environment. More than 90 percent of ice shelves on the Antarctic Peninsula are in rapid retreat. A dozen have collapsed completely—and this is just the proverbial tip of the iceberg. Antarctica as a whole is melting at an accelerating rate, changing the physical nature of the continent and driving sea-level rise. If these trends continue, most coastal cities will be underwater in a few centuries.
For Antarctic denizens, there are even more immediate concerns. These animals depend on the yearly sea ice, which provides crucial habitat. It is disappearing on the peninsula. Each species' interaction with sea ice is unique; these changes are tearing the ecosystem apart, and the entire ecosystem is contracting southward with the ice. There is not much farther it can go.
Compounding these challenges, Antarctic animals have to contend with external pressure from another top predator: humans. Our exploitation of the Southern Ocean began in the 1790s when sealers started hunting fur seals. Industrial whaling began in the early 1900s, finfish and krill fisheries in the 1960s, toothfish (Chilean sea bass) in the 1980s—often with disastrous results.
The story of Antarctica is not just about the fate of penguins and whales. Our terrifying current events are begging us to learn that we are tightly tied to each other and to our environment. We must work together if we are to survive the coming pandemics of a changing climate and fast-disappearing resources.
The Ross Sea MPA is not enough. The proposed 1.5 million-square-mile network of MPAs would be quarantine for vulnerable members of our planet. It would be a start in aligning our nations, cultures and efforts for our common good. It would be one of the greatest acts of conservation in history. It is our responsibility.
Q: You are campaigning to encourage the Commission for the Conservation of Antarctic Marine Living Resources, the organization charged with managing Southern Ocean fisheries, to support three new proposed marine protected areas. How can readers help?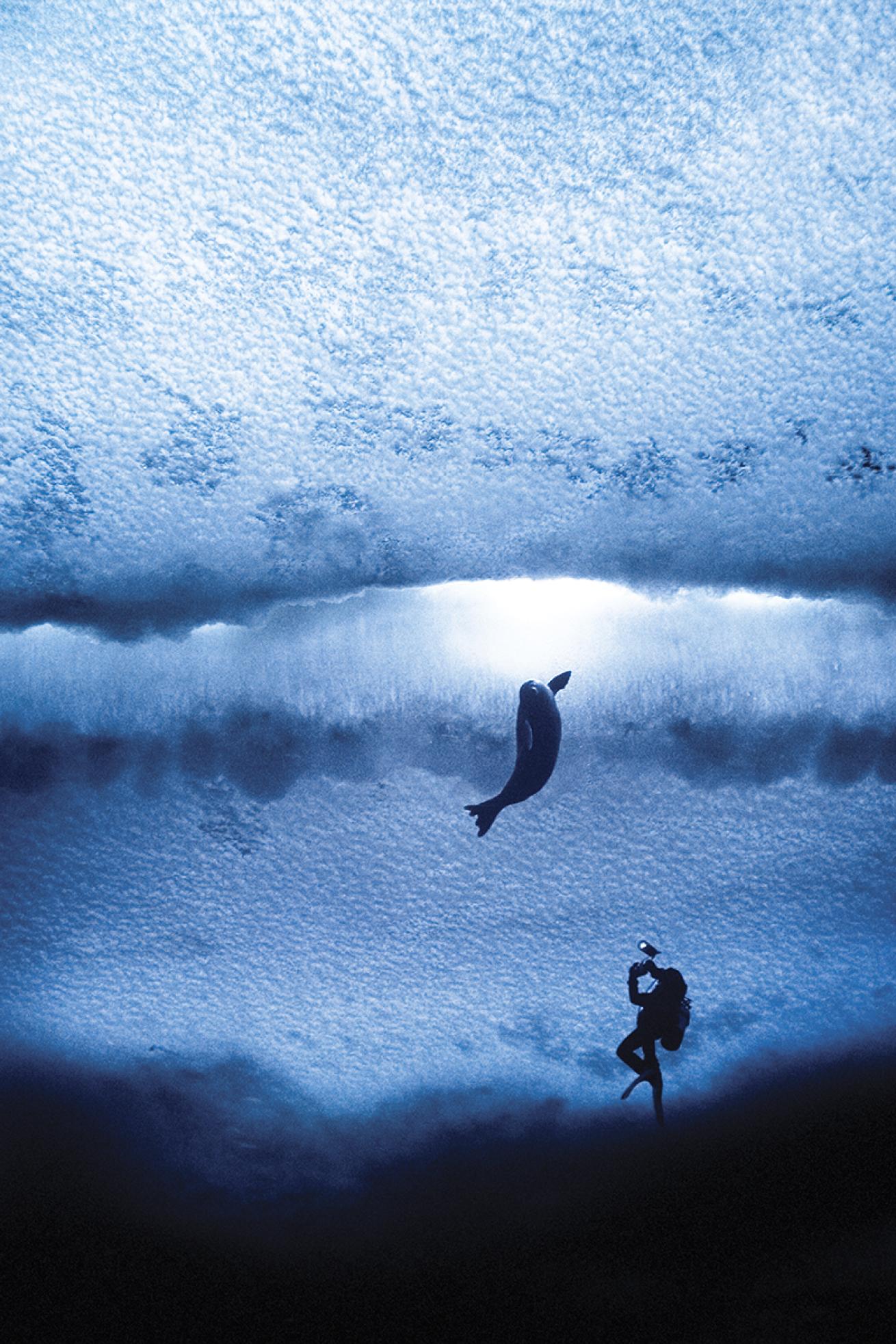 A Weddell seal and diver under the ice at Ross Sea's McMurdo Sound.

Courtesy John Weller
A: Three MPA proposals—in East Antarctica, the Weddell Sea and the Antarctic Peninsula region—are in the midst of multiyear negotiations. If these three were adopted, it would amount to the largest sanctuary in the world.
Agreements in CCAMLR must be unanimous. Only a few countries remain opposed, and only high-level diplomacy will break the deadlock. Thus, the leaders of supporting countries must make Antarctic MPAs a priority. It is critically important that these leaders know that the world is watching and calling for these protections. Together, we can have a real influence on the outcomes—if enough of us speak up. Add your name to our petition at www.only.one and we will continually connect you to new actions you can take to raise your voice in defense of Antarctica.
Q: Is there a photographer who inspired your work in marine conservation?
A: I am continually inspired by the artistry and dedication of photographers like Jim Balog, who has documented the retreat of glaciers worldwide with his long-running Extreme Ice Survey project. Then there's Paul Nicklen's mythical calm in the face of leopard seals, and lifetime dedication to the polar regions, and Cristina Mittermeier's stunning portrayals of the people and cultures that depend on the ocean. My longtime compatriot [and Scuba Diving's 2011 Sea Hero of the Year] Shawn Heinrichs is always coming home with ridiculous and profound imagery, and uses it to drive conservation all over the world. The list goes on...
Q: Who are your sea heroes?
A: I have so many—basically everyone I've ever worked with has inspired me with their passion and dedication. It is hard to name one without naming them all. But truthfully, I believe everyone can be a sea hero. It just takes little things. We really shouldn't eat fish, but if you're going to, make sure you know the whole story of the fish you're going to eat. Stop using plastic bottles. Vote for laws that will address climate change, pollution and overfishing. Support companies that lead in ocean-friendly processes. Learn what is really happening in our oceans. Tell your friends what you know. There are a thousand different ways to participate in the solutions. We all need to do what we can, and realize that only together can we truly be sea heroes.
---
Each Sea Hero featured in Scuba Diving receives a Seiko Prospex SRPE05 watch valued at $595. For our December issue, judges select a Sea Hero of the Year, who receives a $5,000 cash award from Seiko to further his or her work. Nominate a sea hero at /seaheroes.
---