Keys to The Florida Keys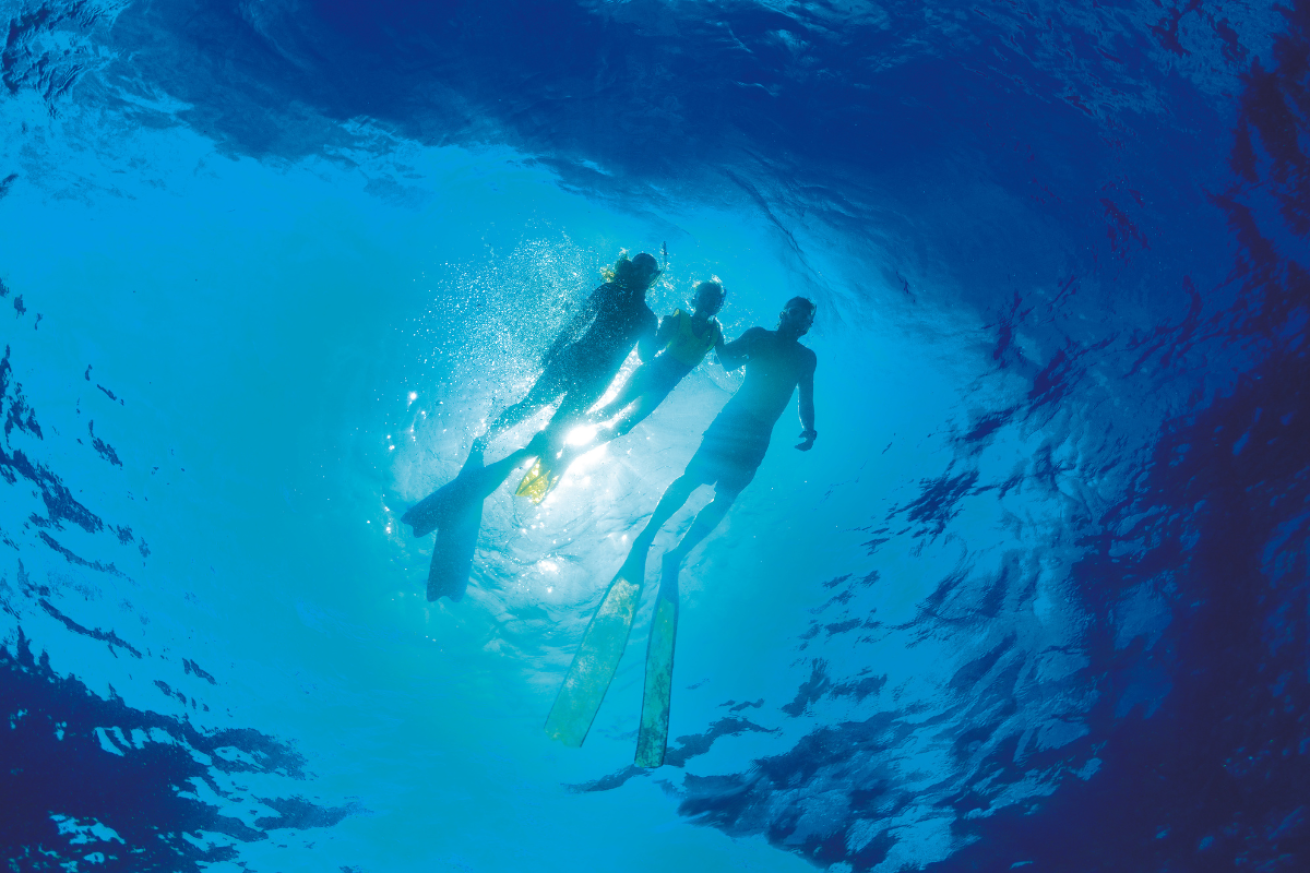 Bring everyone and see why The Florida Keys are fun for families of all ages.

Courtesy of the Monroe County Tourist Development Council
Are you new to diving? Welcome to a whole wide world of discovery, fun, learning and friendships, with so many new travel opportunities to explore. If you're looking to immerse yourself in the sport in a destination with a rainbow array of options for easy, relaxing and spectacular diving–all within a short boat ride of a variety of local dive shops and marinas–no place fits the bill like the Florida Keys.
Covering 2,900 square nautical miles around the laid-back island chain off the southern tip of Florida (and within less than an hour's drive of downtown Miami), the Florida Keys National Marine Sanctuary protects the third-largest coral reef in the world. It is also the only barrier reef in North America, located off more than 200 islands that are home to dozens of dive shops scattered throughout the Florida Keys. The experienced dive professionals here are ready to help you explore this spectacular seascape that's studded with picturesque coral reefs and fish-filled wrecks.
For divers, the islands surrounded by these famously clear, turquoise waters are the canvas for the sport's greatest hits–from shallow and colorful coral reefs covered with sponges and teeming with tropical fish to shipwrecks of all types and difficulty levels. Along the Florida Keys Wreck Trek–a self-drive route through the islands of Key Largo, Islamorada, Marathon, the Lower Keys and Key West–beginner divers can gear up at dive shops to explore what might be their first wreck dives. Sites that make it easy and inviting to try wreck diving include the steam cargo ship SS Benwood, which rests in depths of 25 to 45 feet of water off Key Largo, and the scattered remains of the City of Washington, a former schooner-turned-steamship that is in just 25 feet of water off nearby Elbow Reef.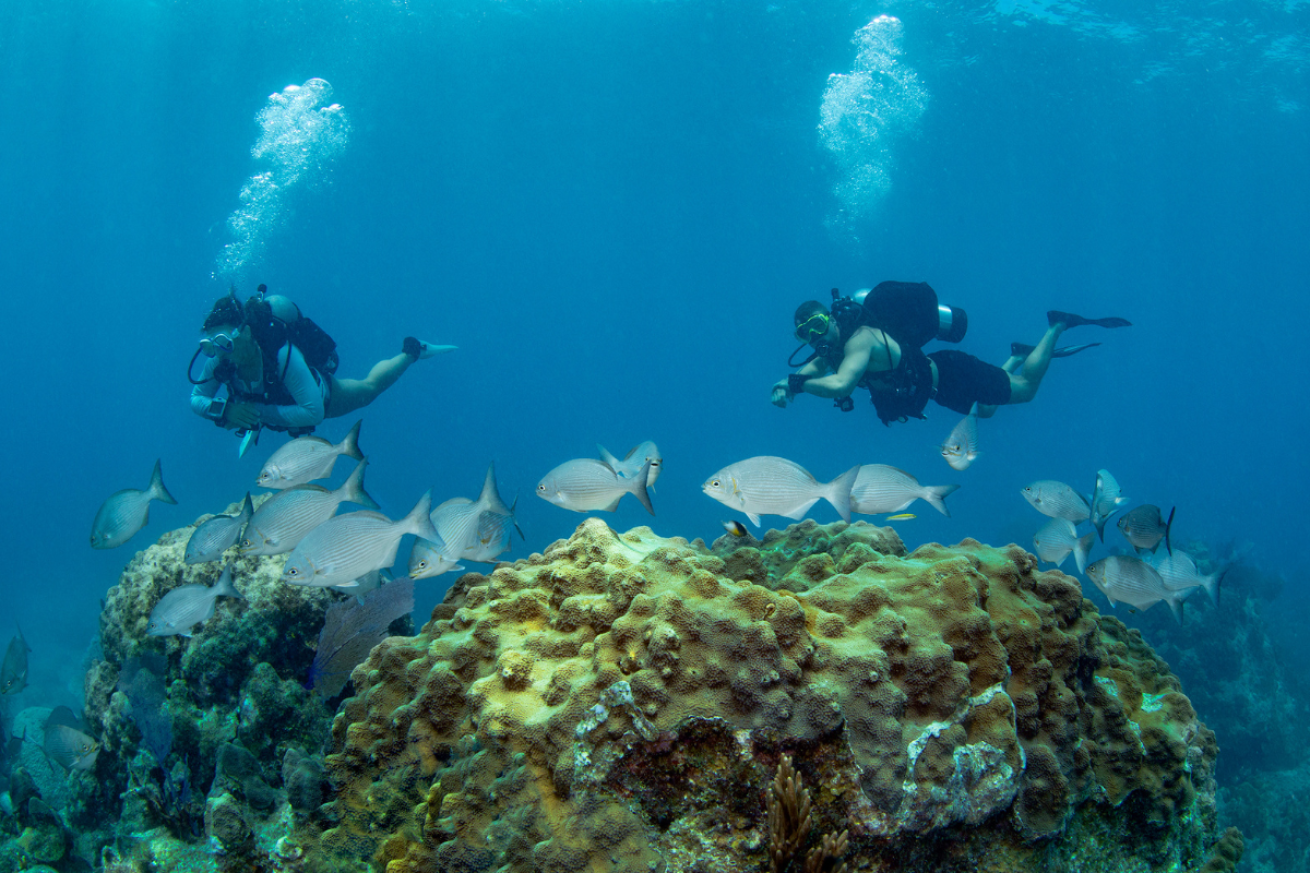 Courtesy of the Monroe County Tourist Development Council
Most of the coral reefs within the marine sanctuary lie within 15 to 40 feet of water, making mellow and sun-dappled reef dives in the 20- to 30-foot range the norm for new divers throughout much of the island chain, says Dan Dawson, owner of Key Largo's Horizon Divers.
"What's great about learning to dive here and logging more dives for beginners is the shallow depths of the reefs and the many shallow wrecks," Dawson says. "You get long bottom times in bright conditions where you can see lots and lots of fish."
Something else that often appeals to divers new to the sport is that boat rides in the Florida Keys rarely take more than a half-hour to reach the fringing reefs nearby. And because of the structure of the Florida Keys' vast reef system, Dawson says it's easy to find dive sites with very little current where new divers can complete their training in conditions conducive to a confident and comfortable introduction to the sport.
Large chunks of reef within the sanctuary line the island chain, from palm-lined and lush Key Largo all the way to the end of U.S. Highway 1 in historic downtown Key West. Underwater, new divers will be dazzled by an eye-catching kaleidoscope of corals, sponges and fans on reefs that are cut through with sandy channels. It is a playground like none other for new divers to explore and gain confidence while navigating alongside their guide.
As you follow your dive instructor, you may spot snoozing nurse sharks tucked under coral ledges, brightly colored parrotfish chomping coral, schools of yellowtail snapper shimmering in the sunlit shallows, lurking barracuda, gentle sea turtles and camouflaged stingrays, to mention just a few of the typical reef denizens.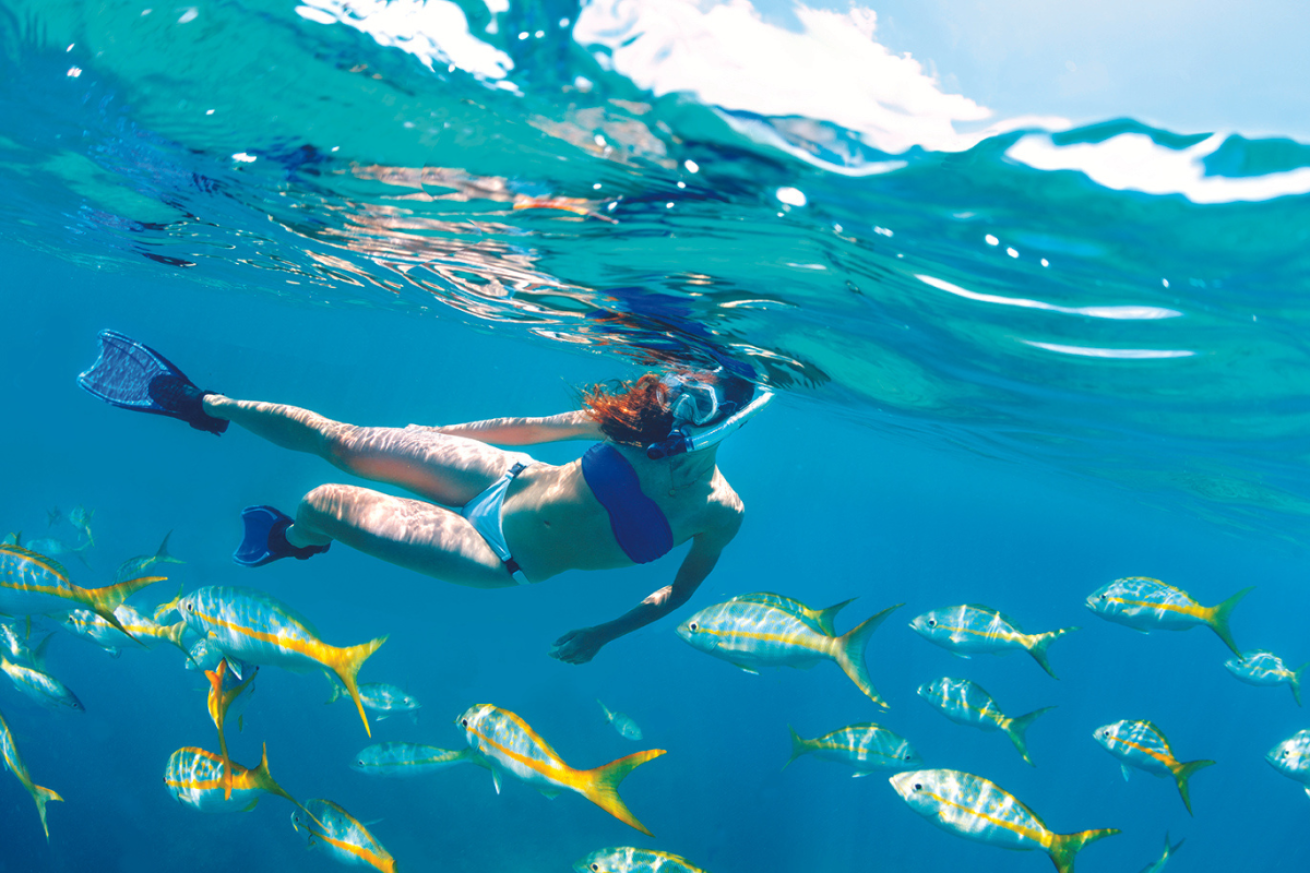 The Florida Keys has shallow reefs for snorkelers, and a range of deeper reefs for experienced divers.

Courtesy of the Monroe County Tourist Development Council
While water temperatures are chillier from January through March, Dawson says you can expect to dive in great conditions in the Florida Keys year-round. And during the summer months and early fall, you might not even need a wetsuit on shallow reef dives; the waters are that balmy, with temperatures in the mid-80s.
Jeff Gneiser of Amoray Dive Resort, another excellent dive operation (and dive resort) in Key Largo, points to famous reefs like Molasses Reef and John Pennekamp State Park among the favorite locations where beginner divers delight in seeing a bounty of fish life in calm conditions. Even experienced divers are surprised by all the life that awaits in the Florida Keys. "The diving here is generally shallow reefs but we have an amazingly wide variety of marine life," Gneiser says.
The fact that dives in the Florida Keys almost always take place from a boat is also a good thing for new divers, Gneiser says, with "easy and organized conditions with lots of help for beginners from dive staff and guides."
And once you're out of the water and toweled off for the day in the Florida Keys, the fun does not stop. Settle in for a frozen drink and fresh seafood at a tiki bar with sunset views, paddle a SUP along the mangroves, or just snag a hammock somewhere over the water to sway and relax. If there's one place you can choose your vacation adventure as a beginner diver, it's here.