A Quick Look at New BCDs in 2023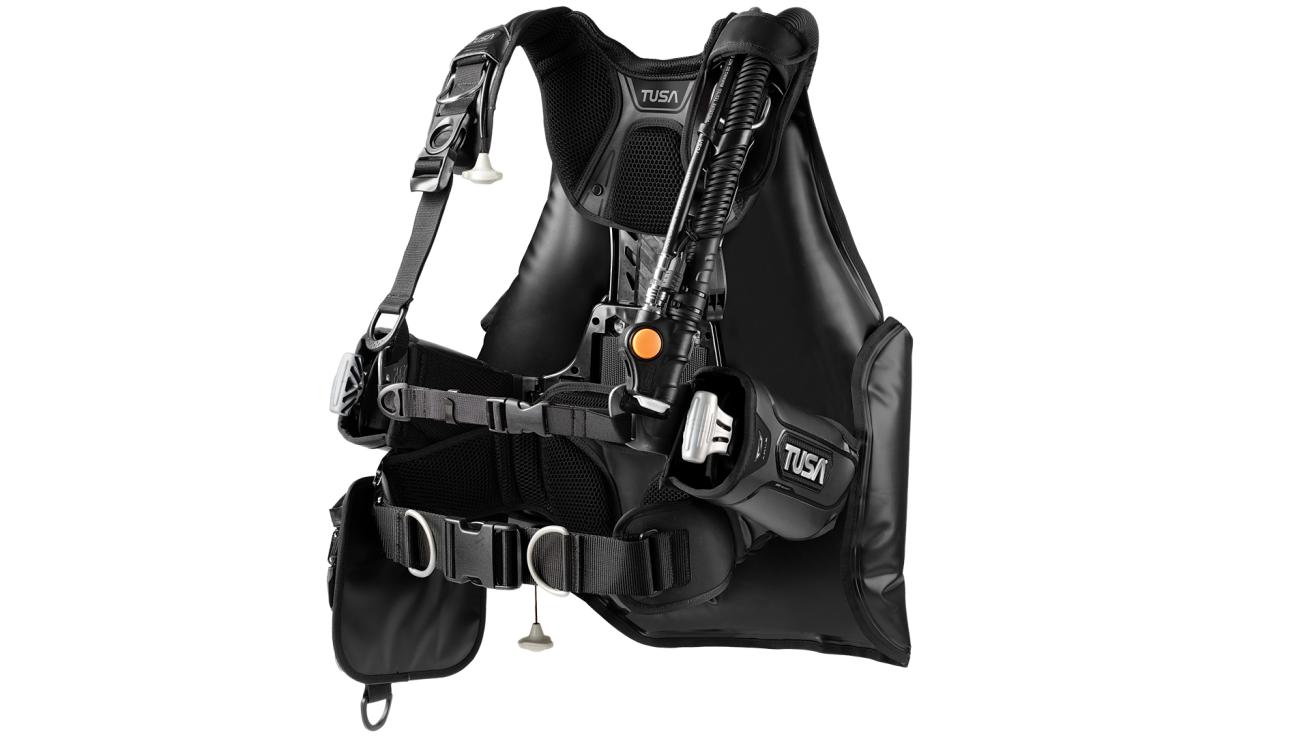 TUSA BB REACT
Tusa
BB React
This BC shifts the placement of the integrated weight pockets higher up on the body and uses a tapered air cell to balance ballast and lift at the diver's center of gravity. The result is excellent attitude control and comfort underwater. The system offers a natural, slightly inclined swim position and allows the diver to roll any direction and hold that orientation effortlessly. The angled weight pockets feel unobtrusive and allow for very easy loading. Attachment points under the weight pockets can be used to mount the included cargo pocket, octo retainer and plastic D-ring. The pocket is deep and large. It has a dual zipper opening for easy access. We liked the use of quick-drying materials throughout the BC.
Related Reading: Best Dive Gear for Women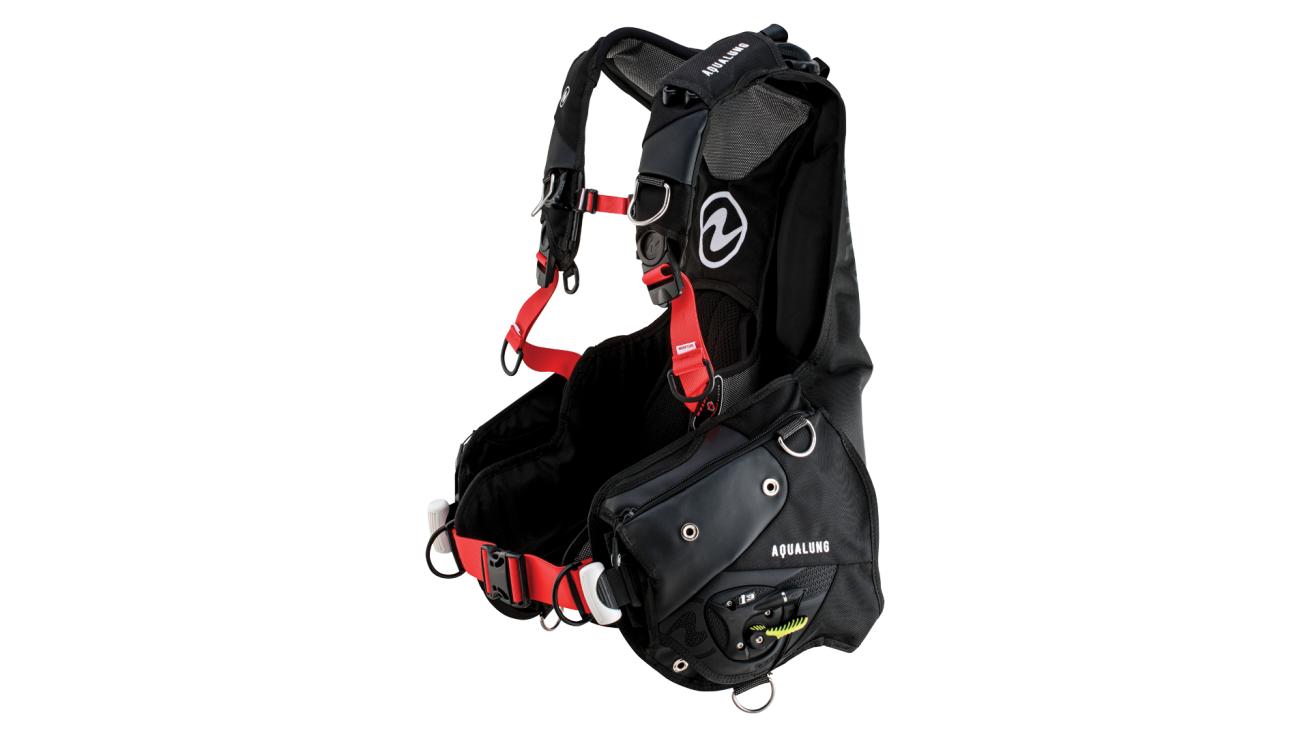 AQUALUNG
Aqualung
Axiom I3+
This jacket BC's harness is comfy and secure without feeling restrictive. Gender-specific sizing, swiveling shoulder buckles, a rolled collar and a multiposition sternum strap add to its impressive comfort. A special i3 inflator—the lever located on the bottom left of the BC—inflates and deflates the air cell in lieu of a traditional power inflator. The system is very precise and convenient but takes some getting used to. Pushing the lever down vents air from the top-most exhaust automatically, regardless of orientation. We really appreciated the myriad D-rings found all over the BCs and the two-piece metal buckle on the tank strap.
Related Reading: Newly Released Eco-Conscious Scuba Gear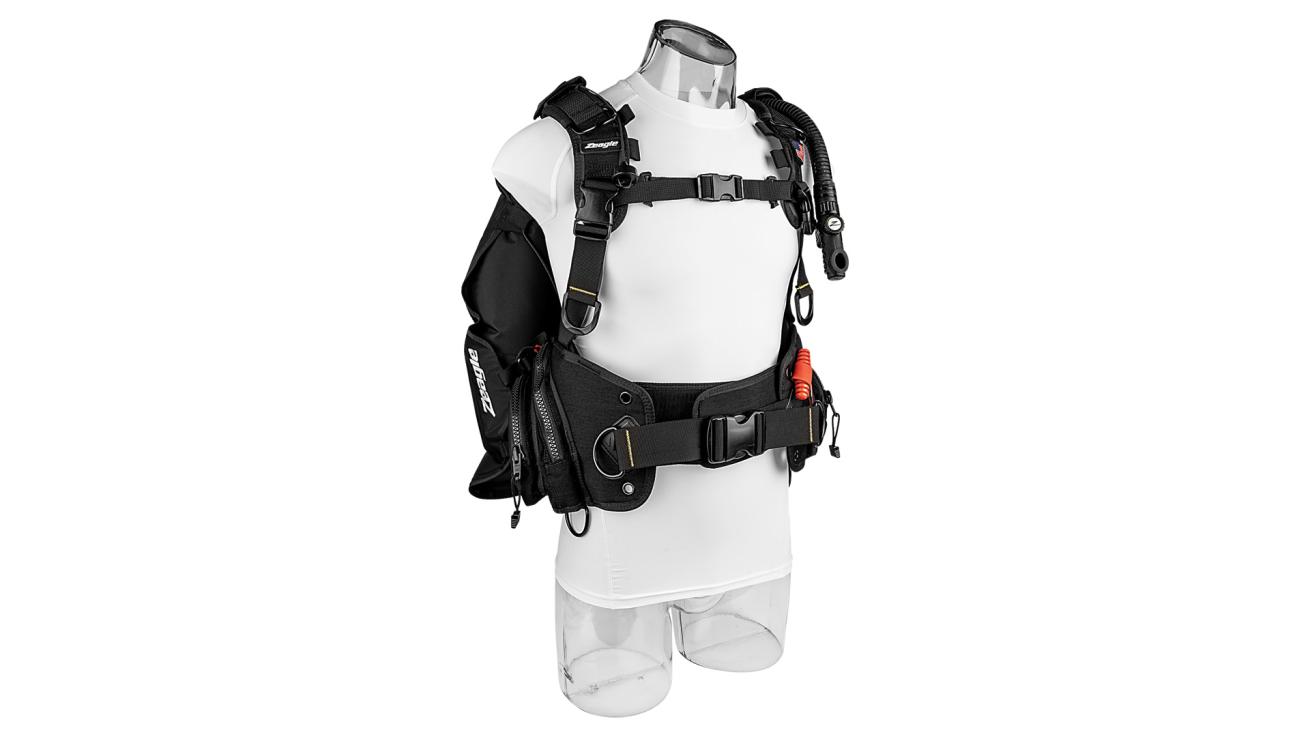 ZEAGLE FURY
Zeagle
Fury
Available in two sizes covering XS-L and L-XXL, this rugged BC has fully adjustable shoulder, waist and chest straps that allow for a precise fit without tools or extra parts. It can easily be resized on the fly to compensate for different exposure equipment, allowing you to use the same BC for every dive. Even with two tank straps, setup is simple thanks to the handy two step buckles—the system can also be used for twinset diving. The harness is extremely comfortable. It feels plushy and supportive without being bulky. The Fury is available with either Zeagle's standard rip-cord weight release system or a traditional quick-lock release system. We found that the rip-cord option provides a more streamlined experience overall, while the QLR model has slightly larger cargo pockets.
---