ScubaLab Breaks Down Four Underwater Camera Kits
Olympus
This capable, compact system is versatile and travel-friendly
1 | Olympus E-PL10 and Backscatter E-PL10 Octo Housing
MSRP $599.99 (camera), $649 (housing) Contact backscatter.com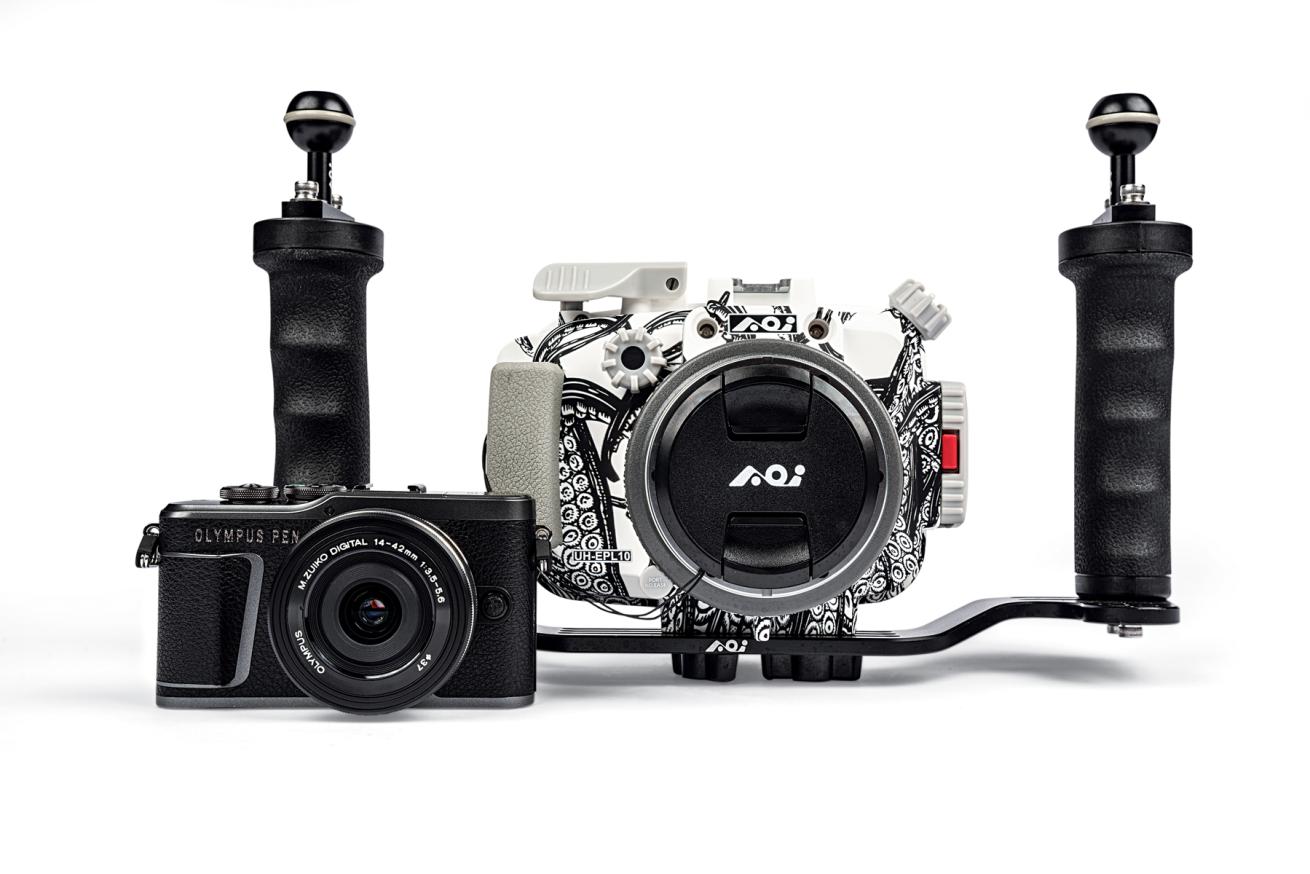 Olympus E-PL10 Octo Housing 14-42mm EZ Lens

Olympus
This 16-megapixel camera features full manual control, three-axis image stabilization and 4K video. Paired with the eye-catching Octo housing, the E-PL10 offers a compact system that is a good fit for beginners who want to upgrade
to a more advanced camera, or experienced shooters who are looking for something easy to travel with and wrangle underwater. The camera's image quality is excellent, and menus are easy to navigate. Exposure controls are mapped to the camera's directional pad, providing quick access to aperture and shutter speed even without dedicated dials. The housing's small size and ergonomic textured grips are very comfortable, and allow for easy hand-held shooting. Housing includes a flat port, zoom gear for the Olympus 14- 42mm EZ lens, vacuum system, and LED manual flash trigger.
2| Olympus 
14-42MM F3.5/5.6 EZ Lens
This micro four-thirds lens provides a 75- to 29-degree field of view and a 7.9-inch minimum focusing distance. Outfitted with different wet lenses, it can cover a wide range of shooting scenarios.
3| AOI
 UWL-09 Pro Wide-Angle Conversion Lens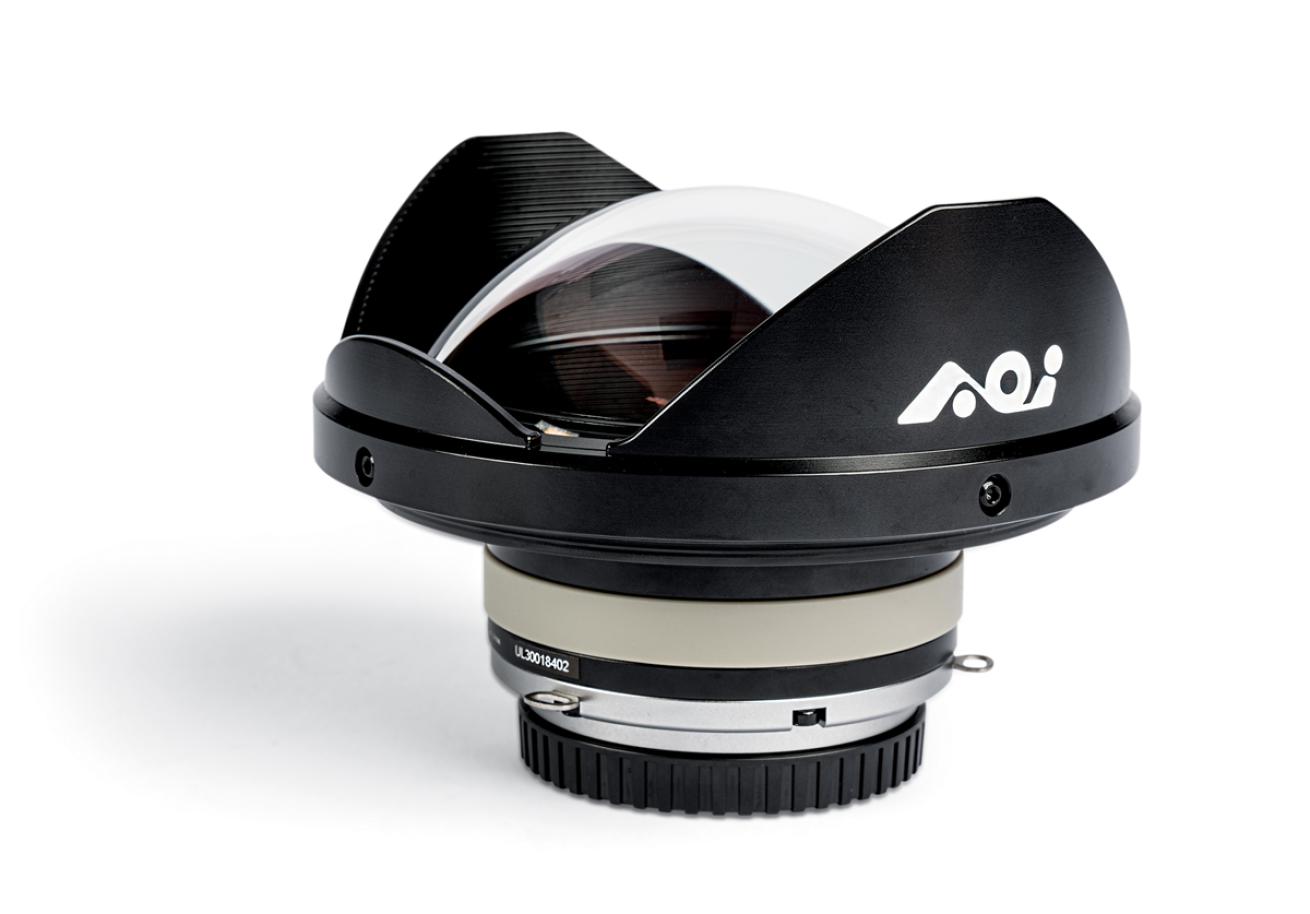 AOI UWL-09 Pro Wide-Angle Conversion Lens

AOI
This wet lens provides 0.45x magnification, creating a 130-degree field of view that allows shooters to get up close and fit more in frame. The lens preserves full zoom-through capability and features razor-sharp optics for excellent resolution and image quality. It has a zero minimum focus distance to the front of the dome.
4| AOI 
UCL-09 +12.5 Close-Up Lens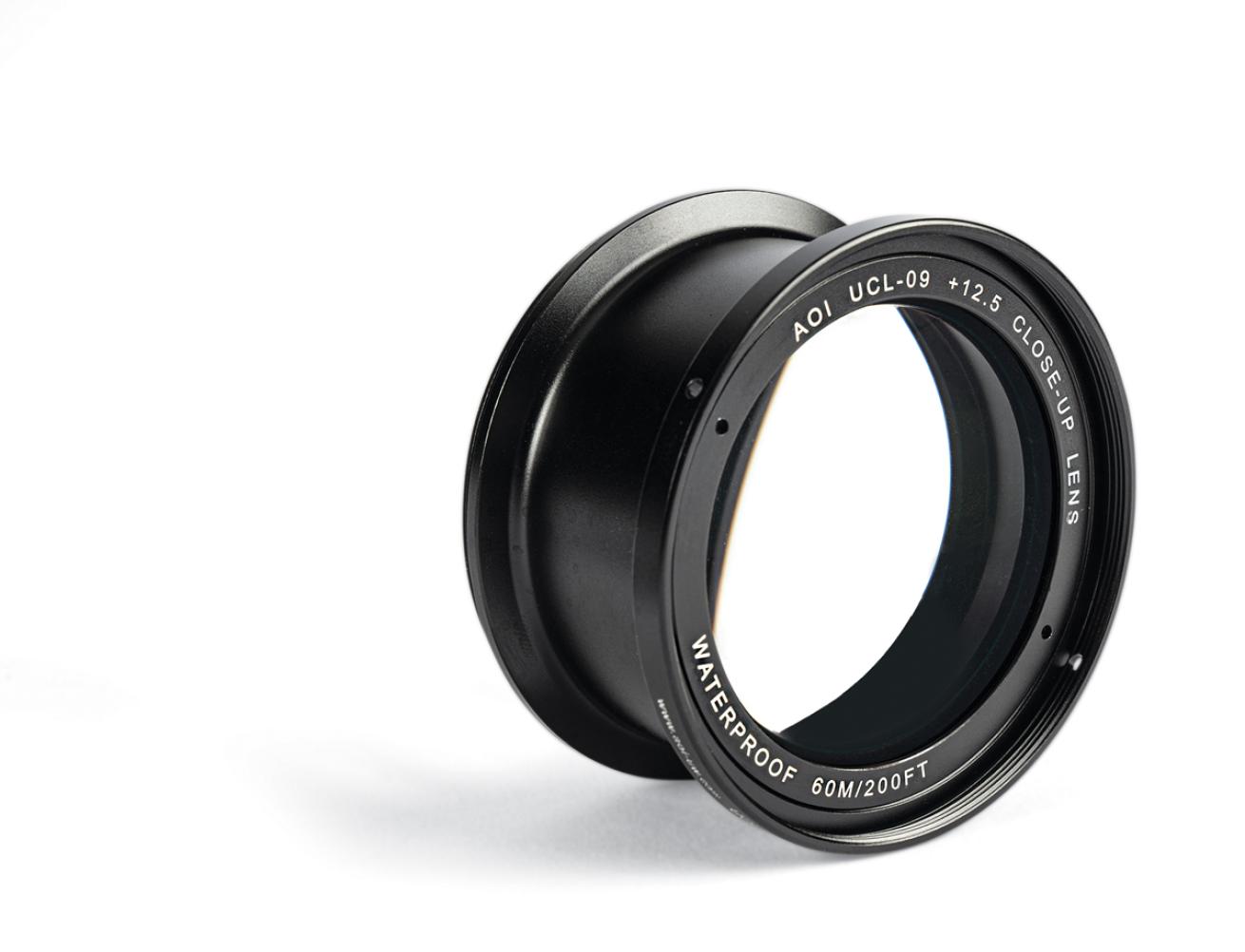 AOI
At 12.5x magnification, this wet lens offers a solution for shooters who want to capture macro images but like the flexibility of diving without a fixed macro lens. Housed in a lightweight, durable anodized-aluminum barrel, the lens elements use anti-reflective coatings to maximize light transmission.
5 | Olympus 
60MM F/2.8 M. Zuiko Digital ED Macro Lens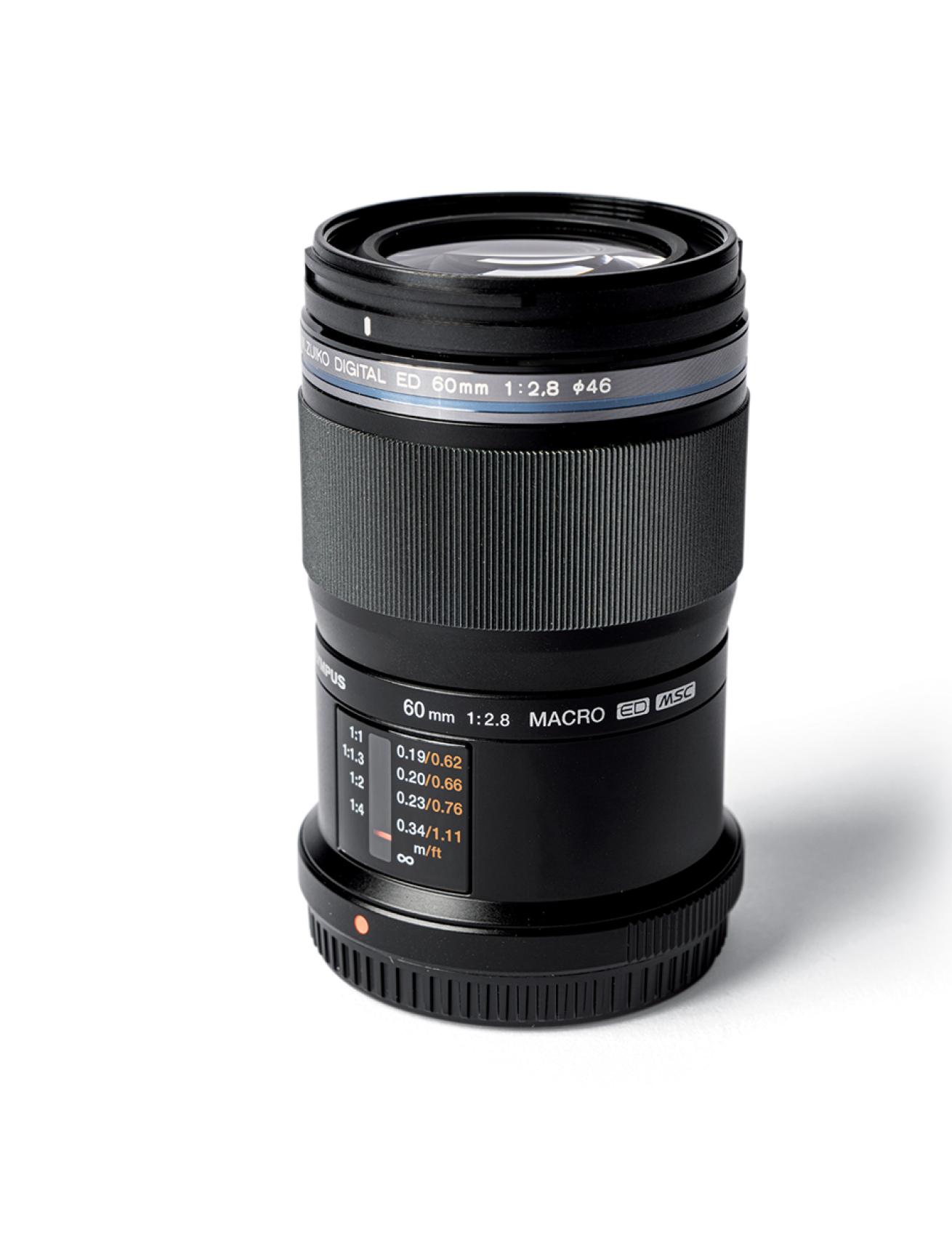 Olympus 60mm Zuiko Macro Lens

Olympus
This prime lens for micro four-thirds cameras has a minimum focusing distance of 71⁄2 inches and features a maximum 1:1 magnification. Autofocus can constrain the focus mechanism to near or distant ranges.
6 | Panasonic Lumix G 8MM F/3.5 Fisheye Lens
This compact, lightweight fisheye lens offers a 180-degree field of view for micro four-thirds cameras. Working distance is 4 inches from the lens. A quick, quiet autofocus is well-suited to photo and video.
Sea&Sea
Compact, user-friendly system makes getting great results incredibly easy
1 | Sea&Sea 
DX-6G Pro Kit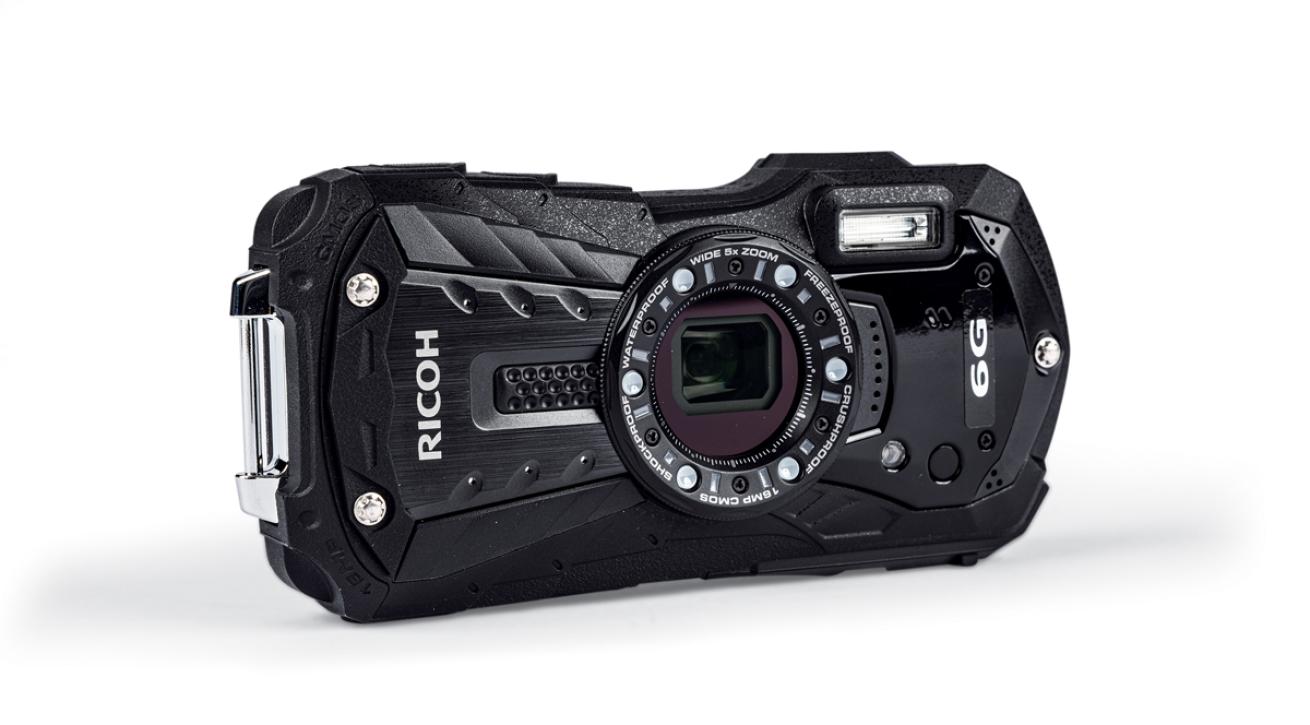 Sea&Sea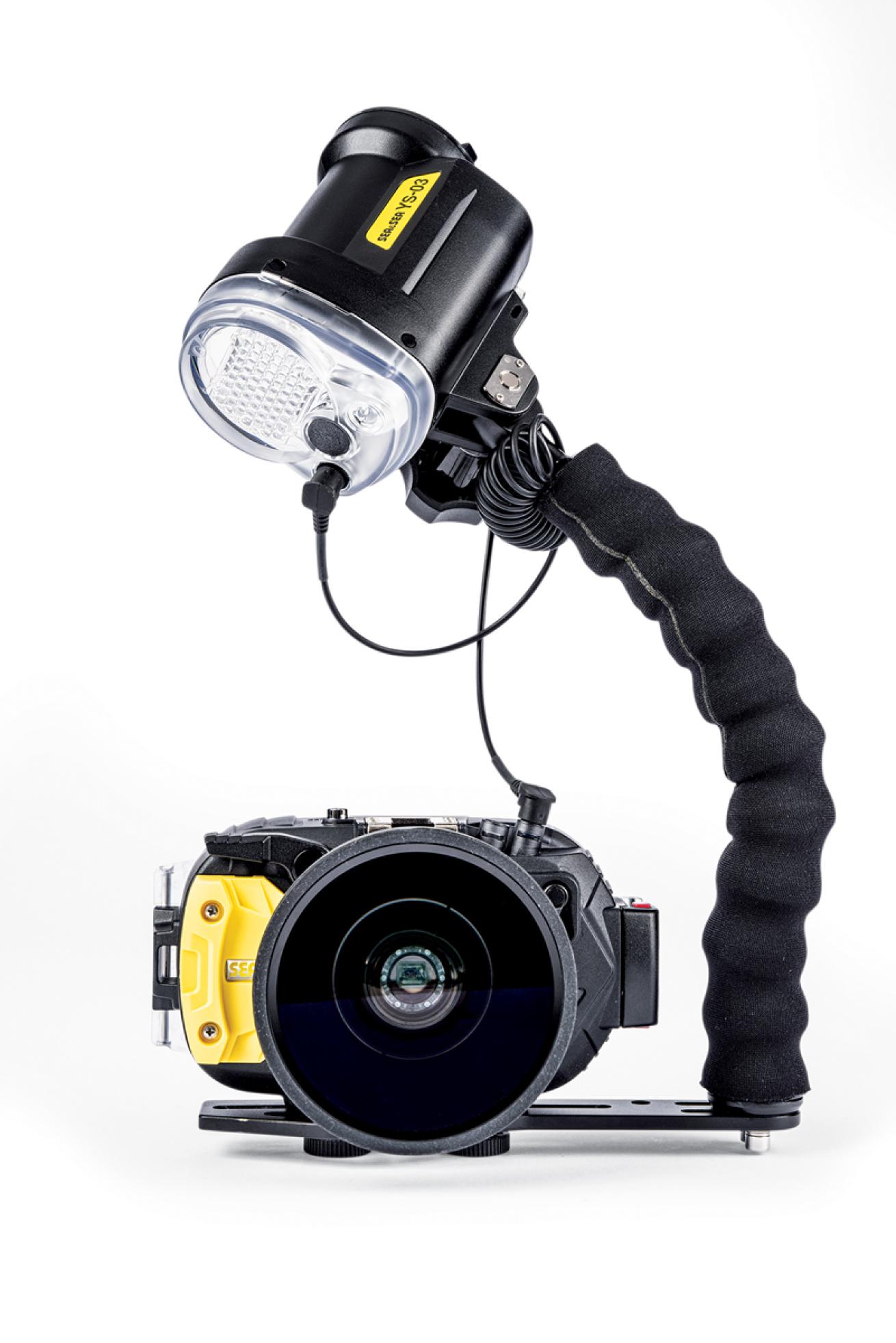 Sea&Sea DX-6G Pro Kit Wide-Angle Lens Strobe

Sea&Sea
This compact camera is a user-friendly option for divers looking to snap some high-quality stills and video without putting in a ton of work. The included housing sits well in the hand, and is depth-rated to 180 feet. The camera itself is waterproof to 46 feet, which provides additional peace of mind. Several preset imaging modes—including one optimized for underwater shooting— make it very easy for novice shooters to capture impressive footage. High-relief buttons are easy to access while wearing gloves and are clearly labeled. The camera features a built-in macro mode that is able to focus on subjects 1 centimeter away. The Pro Kit includes a tray, handle, ring diffuser, fiber-optic cable, wide-angle wet lens and YS-03 strobe. Even with all the components assembled, the system is compact and easy to wrangle on land and below the surface.
2 | Sea&Sea 
Wide-Angle Conversion Lens WCL06

Included in DX-6G Pro Kit Contact seaandsea.com
This 0.6x wide-angle conversion lens is included in the Pro Kit and makes it easy to increase the camera's field of view when shooting large subjects. It comes with a bayonet mount for quick and easy attachment to the DX-6G housing. The body is constructed with a corrosion-resistant anodized aluminum. Lens includes a tether for safety and to stow the lens when not in use.
3 | Sea&Sea 
YS-03

Included in DX-6G Pro Kit Contact seaandsea.com
This fiber-optic strobe streamlines the process of illuminating underwater photos by utilizing through-the-lens (TTL) metering, where the camera evaluates the scene and automatically controls the brightness of the strobe to achieve proper exposure levels for the image. Without manual adjustments to worry about, the controls are extremely straightforward. A single rotary switch swaps between two options: off and TTL. A clip-on diffuser is included.
SeaLife
Ultra-compact action camera with 4K video and RAW image capture
1 | SeaLife ReefMaster RM-4K Pro 2000 Set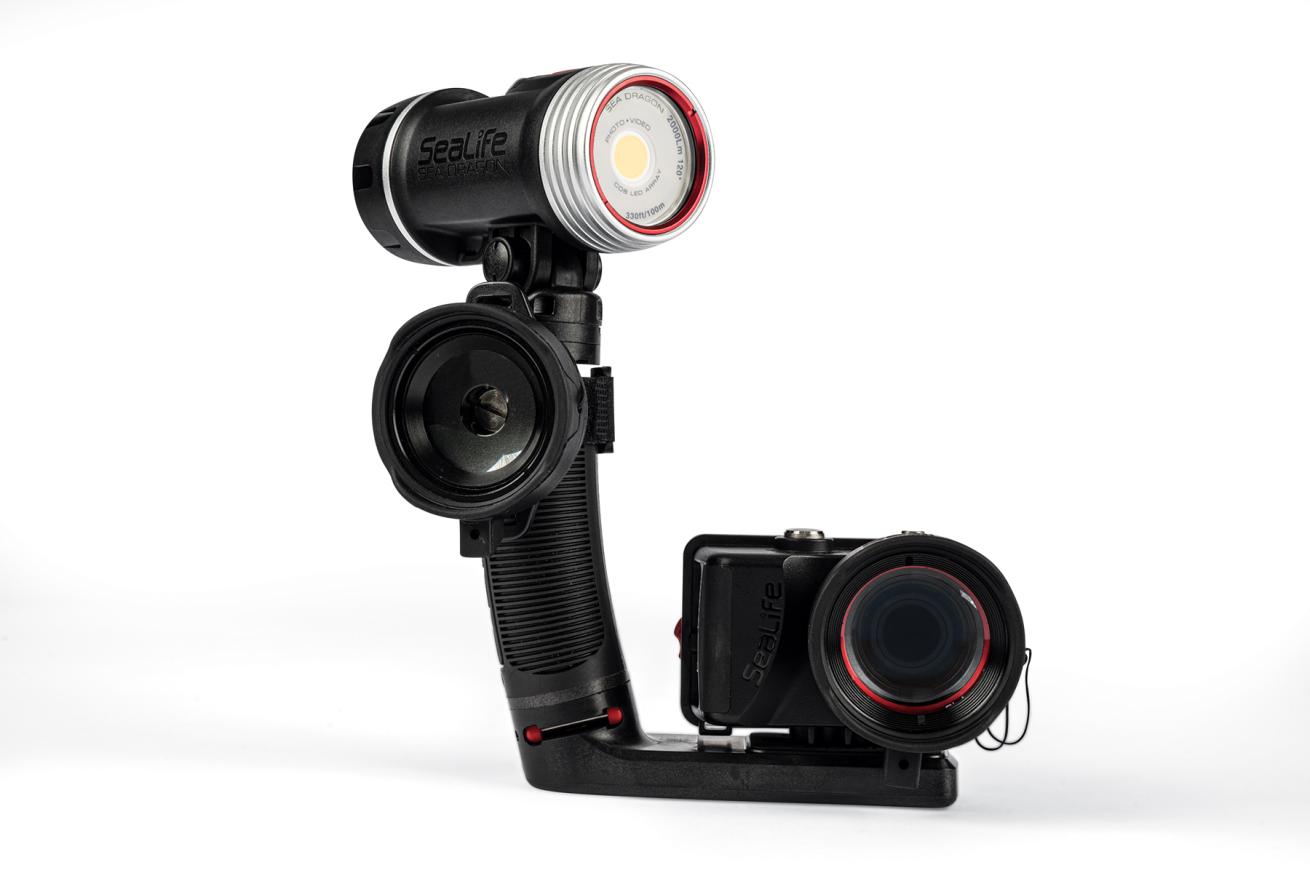 SeaLife ReefMaster RM-4K Pro 2000 Set

SeaLife
This set pairs SeaLife's ultra-compact 4K action camera with a wide-angle 2,000-lumen photo/video light, and comes with a Flex-Connect micro tray and grip. The ReefMaster can capture 14-megapixel still images and supports RAW image capture. It records 4K video at 30 fps. The camera's underwater housing provides excellent underwater ergonomics, making it easy to hold the system by either the camera body or the included Flex-Connect grip.
In situations where you don't need a light source, it's also very easy to shoot handheld. The housing uses a pressure-lock thumbscrew to ensure a watertight seal and features a compartment to install a SeaLife Moisture Muncher desiccant pack. The camera uses an intuitive four-button operation and has a 2-inch TFT color LCD display. The 120-degree 2,000-lumen Sea Dragon light pairs well with the camera's wide-angle lens. It uses a single push-button for easy operation, and its output has been engineered to mimic daylight, for natural-looking images and video.
2 | SeaLife Super Macro Lens For Micro Series And RM-4K
This lens features a two-element optical-grade wet lens with an anti-reflective coating and anodized-aluminum construction. Compatible with the ReefMaster RM-4K and all Micro-series cameras, the rubber press-on lens mount allows shooters to quickly attach or remove the lens underwater. The Super Macro lens provides a focus range of 4 to 6 inches on the Micro 3.0, and a focus range of 31⁄2 to 7 inches when used with all other compatible cameras. The lens includes a safety tether, protective pouch and two white removable focus-distance sticks.
3 | SeaLife Close-Up Lens For Micro Series And RM-4K
Compatible with all Micro-series cameras and the ReefMaster RM-4K, this +10 diopter lens allows divers to capture close-up images and video. It provides a focusing range of 6 to 24 inches underwater and 3 to 8 feet on land. Using a durable rubber push-on mount, the lens is easy to add or remove quickly and includes a small safety lanyard to secure it to the camera while in use.
4 | SeaLife Lens Caddy For Micro, ReefMaster And DC Lenses
This mount makes it easy to carry SeaLife accessory lenses during a dive. It can be attached to a camera or tray using a standard 1⁄4-20 tripod screw or to any grip up to 1.8 inches in diameter using a sturdy hook-and-loop nylon strap. The lens caddy will carry any DC-series lens, or the Micro-and RM-4K-series Close-Up and Super Macro lenses.
NautiCam
Small, lightweight full-frame camera is powerful and travel-ready
1 | Sony 
A7C AND NautiCam NA-A7C
MSRP $1,799.99 (Sony A7C), $2,586 (housing) Contact reefphoto.com
The A7C is one of the smallest, lightest full-frame cameras currently on the market. Features include: interchangeable lenses, five-axis in-body image stabilization, long battery life and an excellent real-time tracking autofocus system. Dedicated controls for shutter and aperture make it easy to manipulate exposure settings in manual. When recording video, the full-frame sensor allows for uncropped 4K at 30 fps. The anodized NA-A7C housing is durable, with well-placed and clearly labeled controls. An integrated handle and ergonomic design put all of the most important controls right at your fingers, such as the perfectly placed focus rocker, which pairs especially well with the camera's autofocus tracking. The housing is equipped with a vacuum check and leak detection, and can be outfitted with an optional vacuum valve and magnified viewfinder.
2 | SONY
FE 28-60MM F/4-5.6 LENS

When used in combination with wet lenses, this flexible full- frame zoom lens allows for wide-angle and macro shooting on a single dive.
3 | NautiCam Wet Wide Lens WWL-1B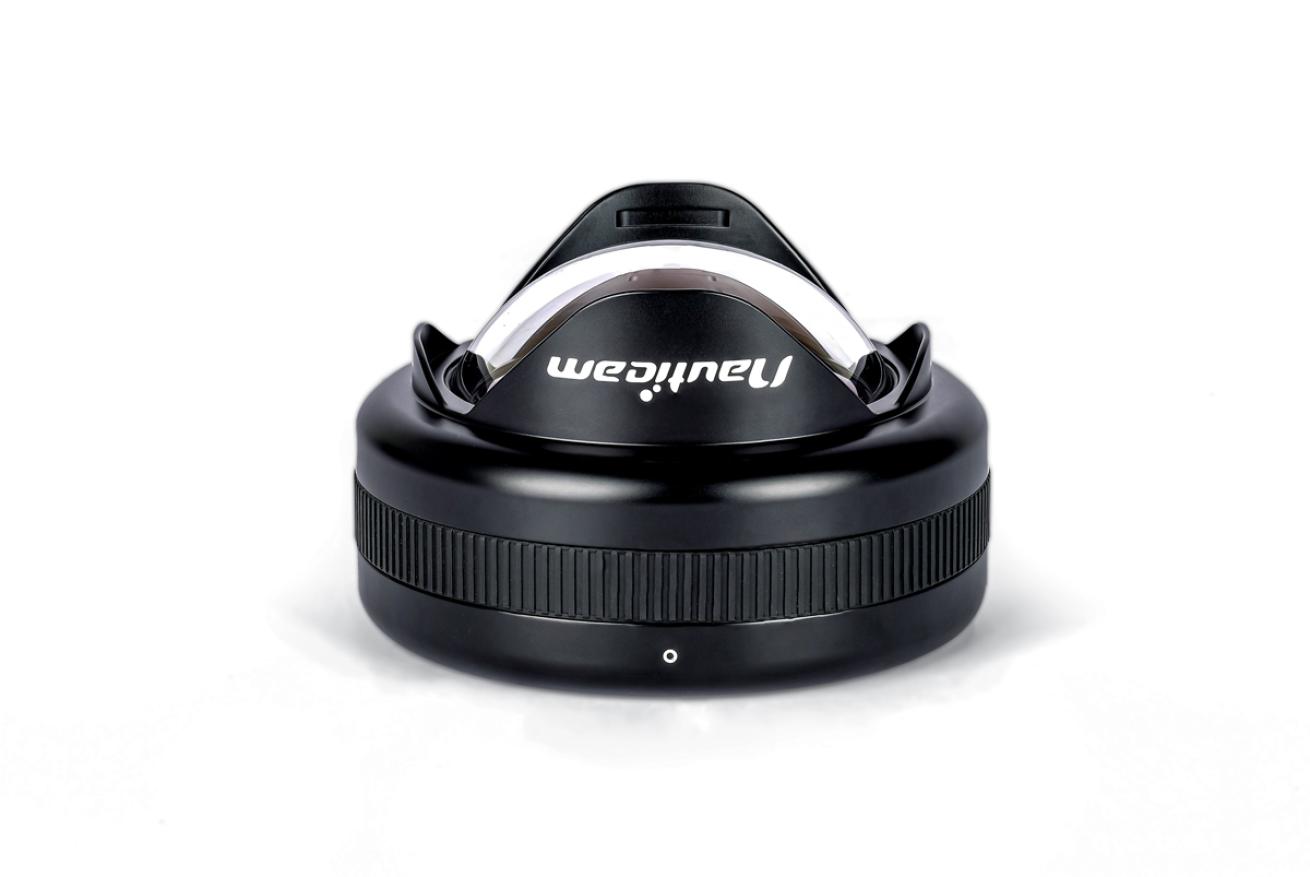 NautiCam WWL-1B Wide-Angle Lens

NautiCam
This wet lens offers a 130-degree field of view, and can be used through the entire zoom range of most popular compact and micro four-thirds systems with power zoom lenses (and the Sony 28-60mm f/4-5.6). It is able to pull focus right up to the front of its dome element. An integrated aluminum buoyancy collar and bayonet mount make it easy to handle underwater.
4 | NautiCam Compact Macro Converter CMC-1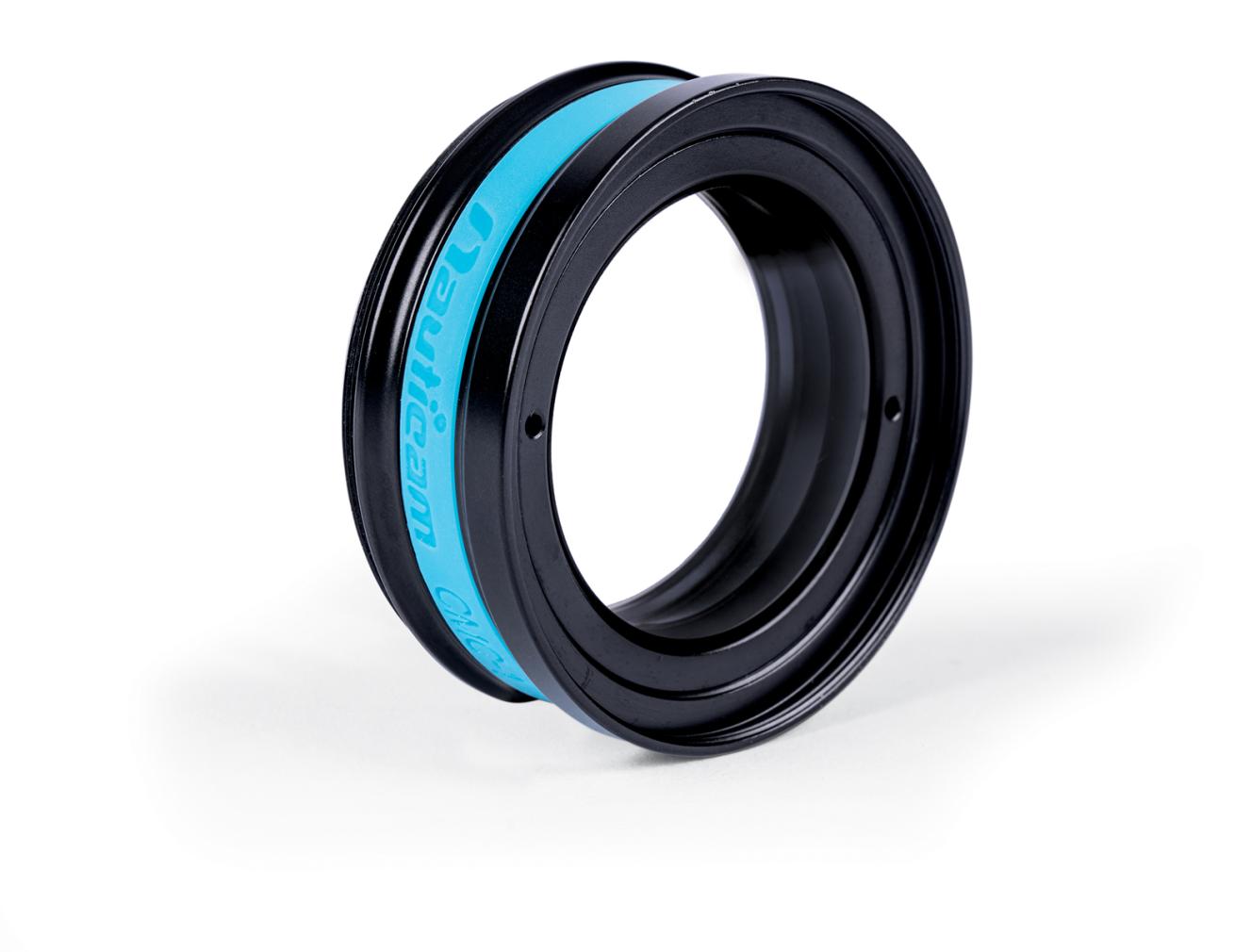 NautiCam CMC-1 Compact Macro Lens

NautiCam
This super-macro accessory lens offers 4.5x magnification. High brightness and contrast allow this lens to work very well with most cameras' autofocus systems. It provides a good working distance while keeping out-of-focus areas smooth, without color fringing.
5 | Sony FE 90MM F/2.8 Macro G OSS Full Frame Lens
This macro lens shoots sharp, clear images with up to 1:1 magnification. The lens features built-in image stabilization, fast autofocus and a short minimum focusing distance.
6 | NautiCam
 EMWL

MSRP $1,379 (Sony focusing unit), $1,448 (relay module), $1,638 (130-degree objective lens) Contact reefphoto.com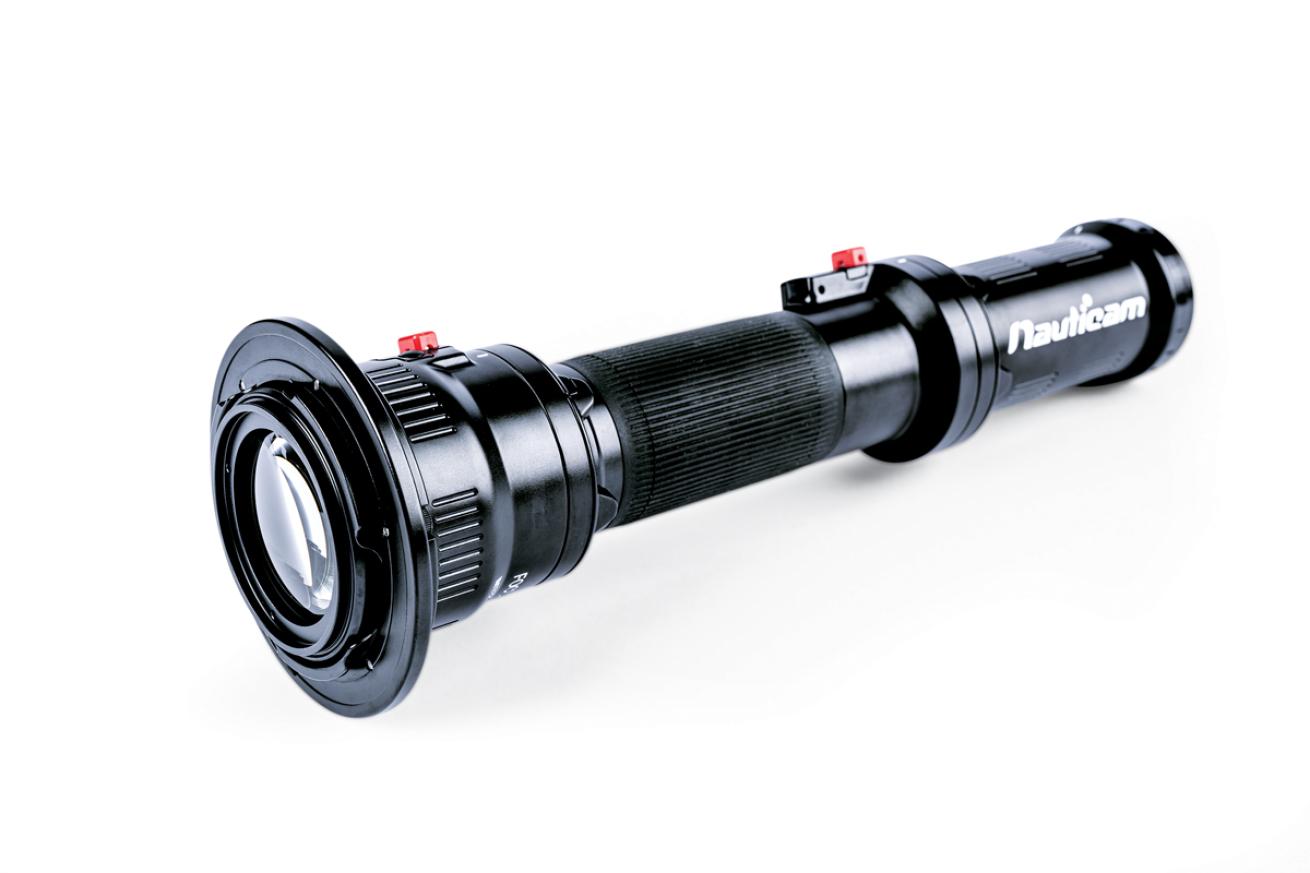 NautiCam
The Extended Macro Wide Lens system is a powerful tool for close-focus wide-angle shooters. Made up of three components, it can be outfitted with a 60-degree lens with a 15mm working distance, or a 100- or 130-degree lens capable of focusing at the front of the lens.