Three Waterproof Camera Cases for Phones
NautiSmart Pro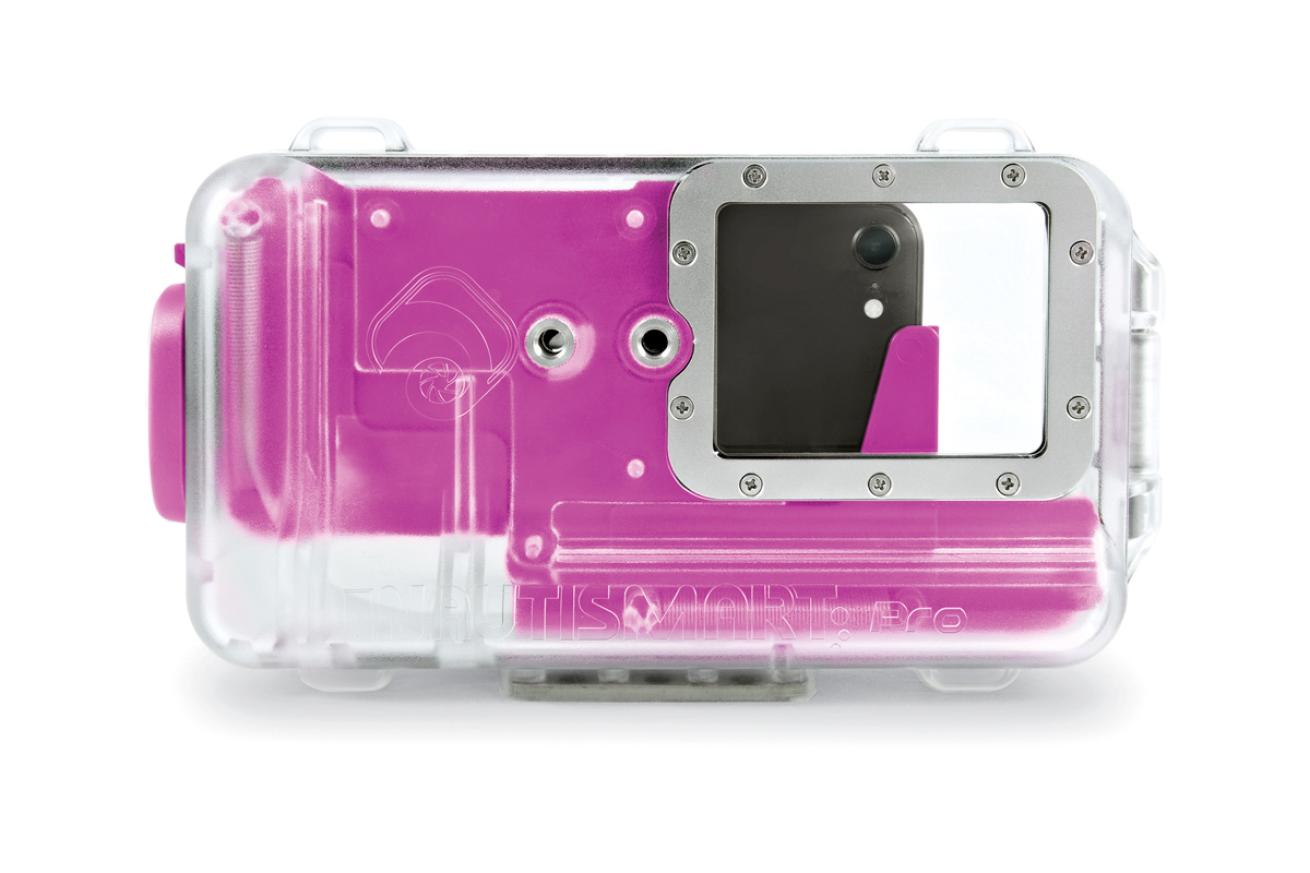 NautiSmart Pro
Available in six colors, this housing supports iOS, Android and Huawei phones. Waterproof down to 200 feet (60 meters)—depending on the phone model used—each unit is individually pressure-tested. The three-button control interfaces mechanically with the free app, so there are no batteries or wireless connections to fuss with. Users can shoot underwater selfies through the housing's clear back. A "keep alive" function turns off the phone without opening the housing to conserve battery between dives (but you'll still need to open it to turn the phone back on). The included 67 mm adapter allows shooters to add wet lenses for additional imaging capabilities.
SeaLife SportDiver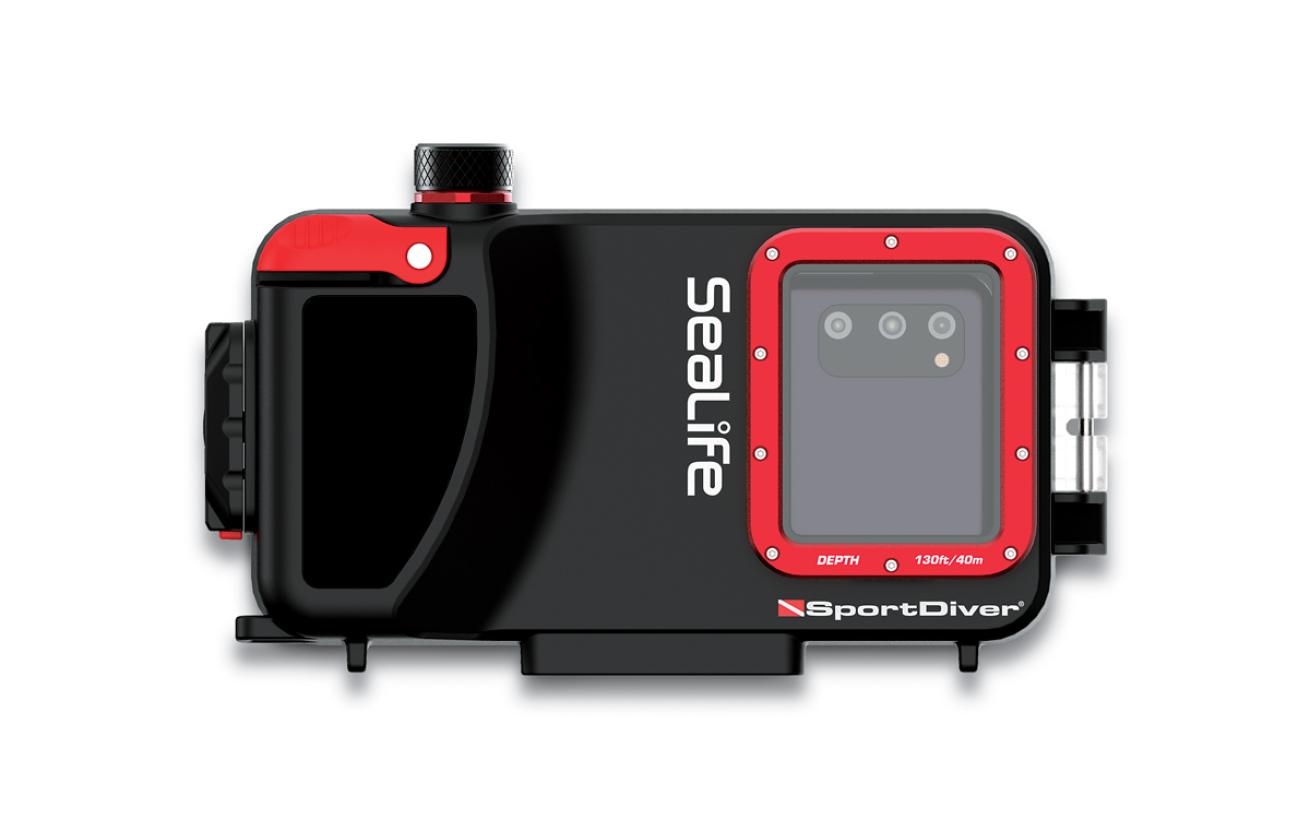 SeaLife SportDiver
This Bluetooth-enabled housing has an ergonomic grip and thumb rest that make it comfortable to operate handheld or on a tray. It is compatible with all iPhones from iPhone 7 to iPhone 13 Max and most Android phones. Four rear-mounted buttons and a camera-like shutter release make for intuitive shooting. The free app provides access to advanced imaging settings, including Live Photo and background blur on compatible devices. Depth-rated to 120 feet, the SportDiver uses a vacuum seal and two separate leak alarms to protect your phone. The housing runs for almost 50 hours on two AAA batteries and includes a snap-on red filter.
Kraken Universal SmartPhone Housing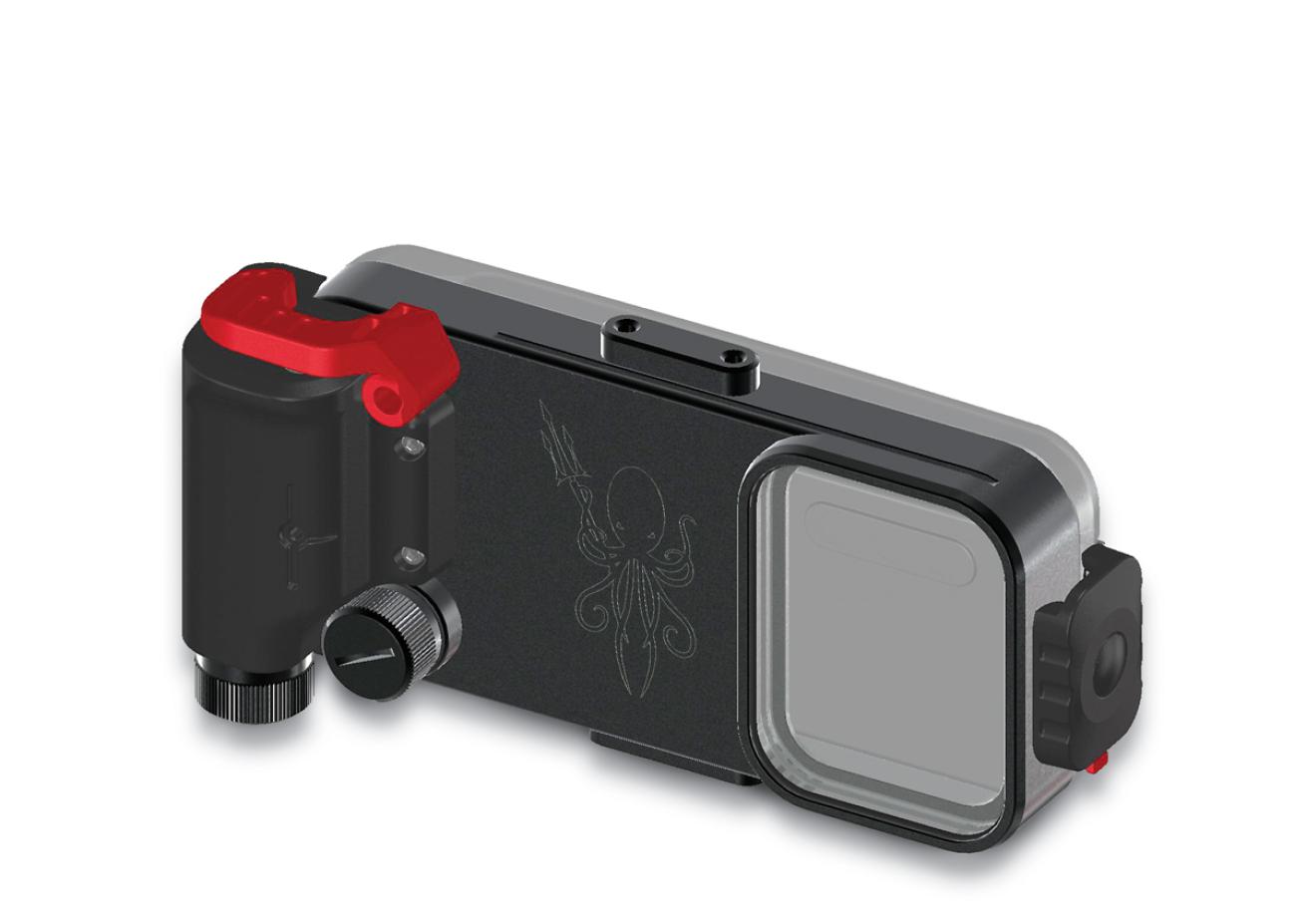 Krakenen Universal SmartPhone Housing
Kraken has updated its Bluetooth-enabled, vacuum-sealed housing to include marine-resistant electronics, and a larger housing body and lens port to ensure compatibility with even the largest phones on the market. The grip of the housing contains a user-replaceable, rechargeable 18650 battery, which will charge the user's smartphone while it is in the housing. Includes a rail for an optinal red filter and mounting ports on the top and bottom for additional accessories. The Pro version of the housing also includes a depth and temperature sensor.