Tied Up | Lessons for Life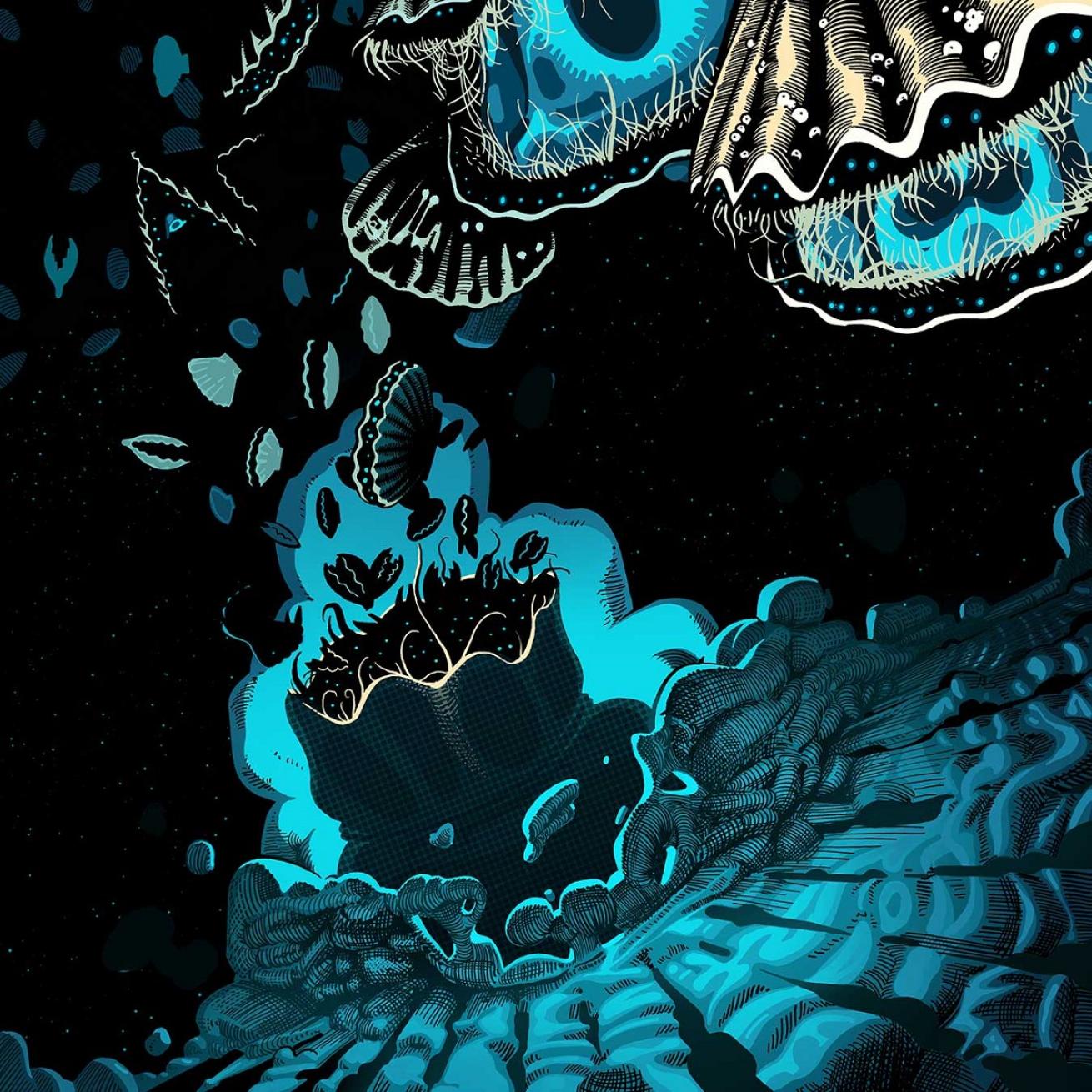 Entanglement during a solo dive leads to panic.

STEVEN P. HUGHES
Lance and his buddies had a side hustle scuba diving for scallops on weekends and selling their catch of the day to local restaurants. They had a routine: Three of them would head out to dive while a fourth stayed with the boat. They went in separate directions and reconvened later when they caught their fill.
On this day, at the end of the dive, Lance prepared to connect his mesh collection bags to a lift bag so he could swim the scallops to the surface. That's when he got in trouble.
The Diver
Lance was 58 years old. He'd been diving for 20-plus years and had an open-water certification. Diving was a means to an end for him; he never saw the need to take additional training or refresh his skills.
The Dive
Conditions that day were good. The divers got an early start and rode to an area of eelgrass about 4 miles offshore, dropping anchor in 60 feet of water on an area with a flat, sandy bottom. They had been doing this together for years, so they quickly geared up and back-rolled into the water, descending immediately.
The Accident
The three divers each went in separate directions to avoid interfering with one another. Lance's buddies returned to the boat after about 45 minutes with a full catch. But Lance never showed up. The divers waited 15 minutes. With no extra tanks and no way to mount a search, they radioed in a "diver down" alert.
Local emergency crews searched the area before finally finding Lance on the bottom four hours later. According to accident reports, it appeared Lance had become entangled in the lift-bag line. He attempted to release his weight belt—it was unbuckled in the front—but it had become entangled with his BCD and was still hanging behind him when they found his body. Rescuers found Lance with his regulator out of his mouth and his tank empty.
Analysis
According to the accident report, Lance had two bags of scallops with a combined weight of nearly 40 pounds. Trying to surface with that much weight can be dangerous. That's why it requires an extra lift bag. Currents and wave action can cause lines attached to surface marker buoys, anchor lines and lift bags to get entangled in dive gear.
Lance had likely logged a thousand or more dives. But repetition doesn't necessarily make a diver more competent. It can often breed familiarity and laxity with rules. Lance and his buddies failed to perform a predive safety check. While gearing up, Lance got his weight belt entangled in his BCD. This likely led to panic underwater when he could not jettison the weight. The divers were effectively solo diving, so there was no one who could help when Lance became entangled.
LESSONS FOR LIFE
Solo diving: If you are going to dive solo, for any reason, you need the additional training and redundant equipment to do so safely. If something goes wrong, you must be able to take care of yourself.
Gear issues: Lance couldn't know he would become entangled in lines underwater, but he should have prepared for it anyway. There is no indication he had a dive knife with him. A simple line cutter could have saved his life.
Buddy check: Often, experienced divers become complacent. That's when they get in trouble. Take a minute to run through a basic predive safety check with your buddy.
---