What Goes Into Making a Greener Wetsuit?
For divers in most parts of the world, a quality wetsuit is an essential piece of gear. But there's no getting around the fact that, like other aspects of diving including travel, the manufacture and disposal of wetsuits comes with an environmental footprint.
Neoprene is nonbiodegradable and near impossible to recycle at scale, and we produce and consume a lot of the stuff. According to a 2016 report by Grand View Research, the wetsuit industry will be worth $1.18 billion—with scuba diving accounting for more than 30 percent of this figure—by 2022. Adding to these environmental consequences, manufacturing neoprene from petroleum fossil fuels is a carbon-intensive process.
Henderson uses natural materials such as sugar cane and oyster shells in its neoprene-free wetsuits, and ships them in recycled packaging.

Courtesy Henderson Wetsuits
Dive gear manufacturers are beginning to design products with a smaller environmental footprint in mind. However, replacing traditional neoprene with materials that are less harmful to the environment but still perform as well as neoprene is a complicated task.
Some brands, such as Akona and Aqua Lung, are swapping petroleum-based neoprene for limestone neoprene. Aqua Lung's Richard Vaughn says this switch in materials reduces the company's carbon footprint by 100,000 kilograms of carbon dioxide annually, roughly the equivalent of 250,000 miles driven in the average passenger car, according to the U.S. Environmental Protection Agency.
However, like oil, limestone is a finite resource, and its use still has an impact on the planet. Henderson Wetsuits started using limestone in its suits more than 10 years ago, but found there are also environmental drawbacks.
"The process uses petroleum in mining the limestone, and producing acetylene gas from the limestone for production uses significant energy. This energy-intensive process essentially negated any positive results from not directly using a petroleum-based neoprene," says Joe Polak, vice president of sales and marketing at Henderson.
Henderson has since developed a neoprene-free wetsuit material called Greenprene, made from natural materials like sugar cane, plant oils and oyster shells. "Oyster shells were selected as they're a great source of sustainable calcium carbonate used to strengthen Greenprene," Polak explains. Henderson says customers have met the Greenprene line with enthusiasm, and the wetsuits have sold out through retailers to the second quarter of 2020.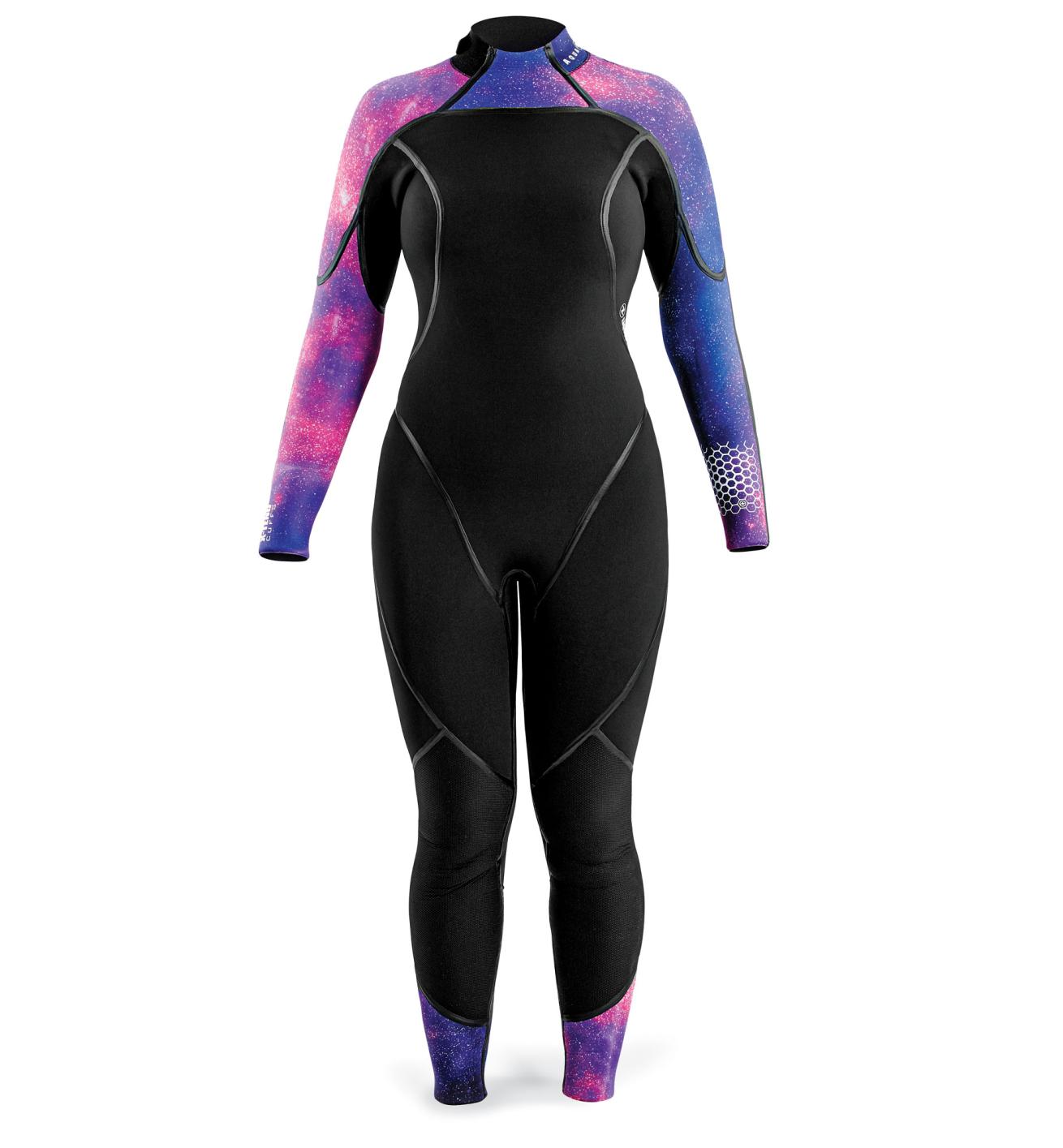 Aqua Lung says it reduced its carbon footprint by using limestone-based neoprene in some of its wetsuits, such as Aquaflex.

Courtesy Aqua Lung
Outdoor retailer Patagonia now creates its entire range of wetsuits from Yulex, a plant rubber derived from Forest Stewardship Council-certified hevea tree plantations. Yulex is a great neoprene alternative for surfers, but not so much for divers. Neoprene compresses during every dive, and over time begins to lose its ability to insulate. Plant-based rubbers are less resistant to compression, which means when they're worn frequently under pressure, their life span shortens.
Aqua Lung is exploring neoprenes similar to Yulex that utilize recycled plastics, plant-based material and other natural substances.
Vaughn says choosing an alternative material "is a delicate balance between making a suit from fully sustainable products and one that provides the proper thermal protection needed for diving, and that will also last more than a few dozen dives."
Fourth Element is also adding recycled materials into fabrics for its wetsuits and swimwear, and using recycled and compostable packaging as part of its OceanPositive initiative. Its neutrally buoyant Thermocline suit, for example, is made with nylon from discarded fishing gear.
When it comes to designing a sustainable wetsuit, ensuring it is long-lasting is key. Once a wetsuit reaches the end of its life, zippers, lining and other synthetic materials make it less suitable for large scale recycling efforts, but a handful of organizations have found creative ways to make the most of a discarded suit.
Green Guru Gear, a Colorado-based company that sells products made from upcycled outdoor gear (see "What Is Upcycling?" below), turns used neoprene wetsuits into beverage sleeves. California-based Suga has turned more than 12,500 wetsuits into yoga mats. Rip Curl and Patagonia will accept their old suits back to be repurposed or recycled.
Henderson's Polak says divers can help encourage retailers to continue to develop alternatives to fossil fuel-based neoprene by voting with their dollars. "The purchasing behavior of a dive consumer will ultimately determine if a green alternative to neoprene is important and a benefit to our planet," Polak says.
The dive industry is inching toward a more sustainable suit, but a truly green scuba wetsuit still seems far off. Ultimately, the trick to choosing a better wetsuit is shopping with retailers that are already making an effort, and caring for your wetsuit so it lasts.
What is Upcycling?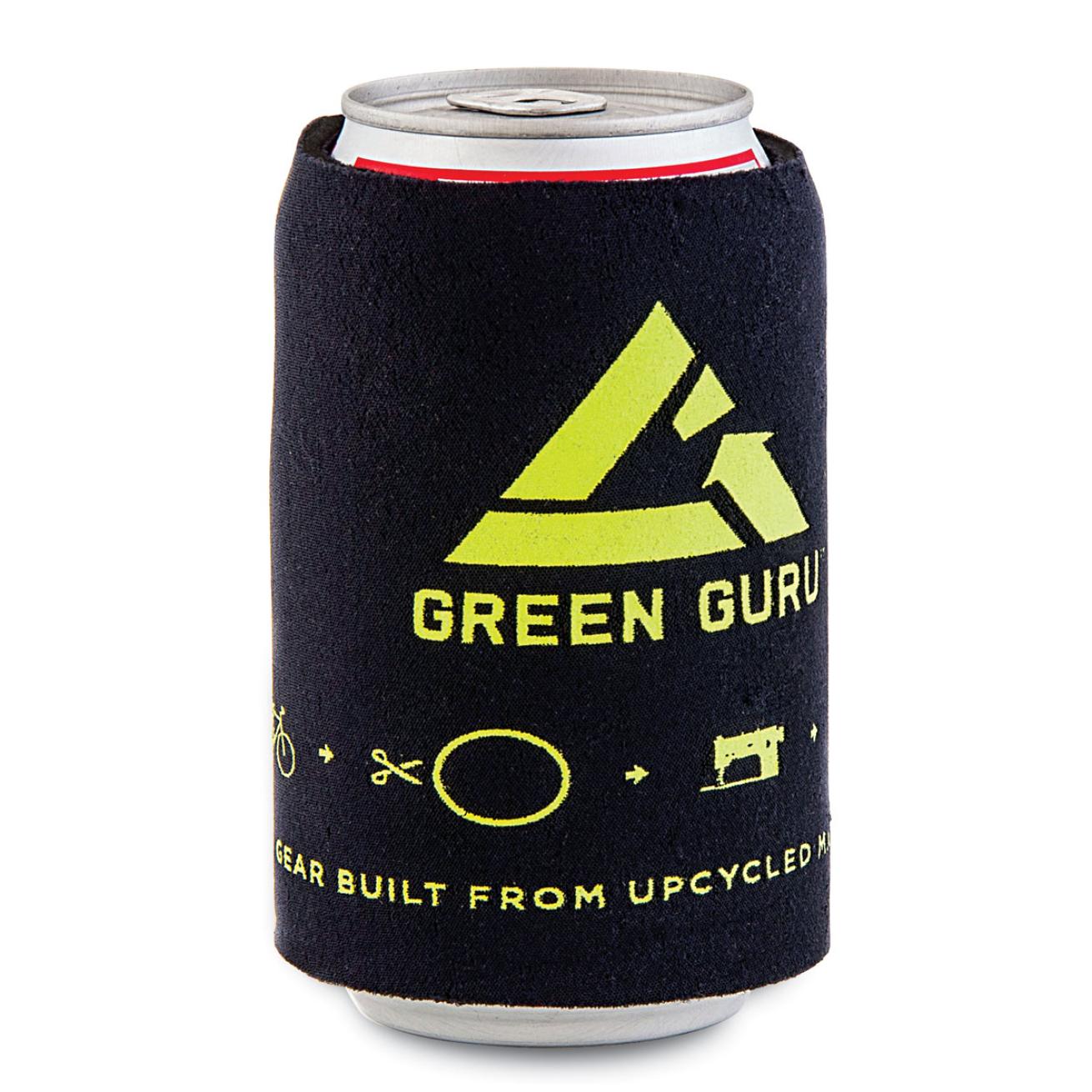 Green Guru Gear is finding ways to up cycle used neoprene.

Courtesy Green Guru Gear
Recycling processes typically break down used or unwanted materials and make them into products of lesser value. Upcycling is a creative, green way to repurpose these materials and give them a second life as a high-quality item. Learn more at greengurugear.com