What It's Like to Sleep Underwater on the Great Barrier Reef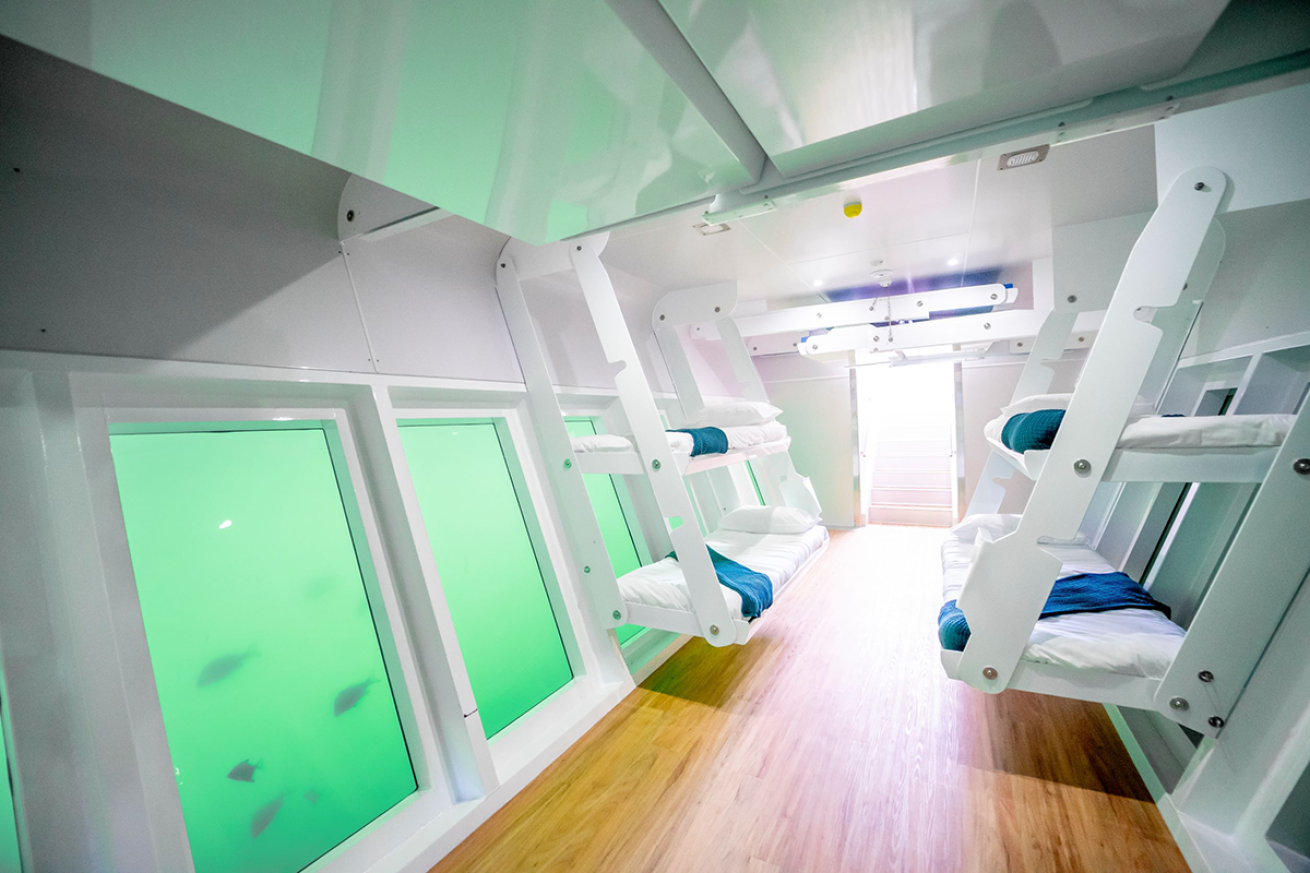 The fish get to watch you through the glass when you spend the night aboard the Lady Musgrave Experience.

Lady Musgrave Experience
I turn over in bed just before sunrise to watch hulking pelagic fish cruise past my window, their imposing presence casting a dark shadow on the water. Minutes later, tiny crabs dart back and forth, their shells sparkling in the light as the sun begins to rise.
It's not every day you wake up underwater, but I'm blinking awake in the Underwater Observatory aboard the Lady Musgrave Experience, where floor-to-ceiling windows give the impression you've awoken at the bottom of an aquarium. The reality is far better: You're waking up in the Great Barrier Reef.
This brand-new liveaboard pontoon powered entirely by renewable energy lets you spend a full week snoozing and cruising the world-famous reefs around the clock. Encounters aren't limited by your tank when surface intervals are still below the waterline—I spy different lagoon visitors no matter what time of day I'm in the Observatory. Afternoon light brings sedate green and hawksbill sea turtles and darting schools of tropical fish, vibrant nudibranchs and soaring sting rays. The neighborhood gets especially active at sunrise and sunset, with squid and reef sharks drawn to the pontoon's lights. A few black tips cruise by during our dinner on the deck, which also offers topside glamping beds.
Welcome to my idea of heaven.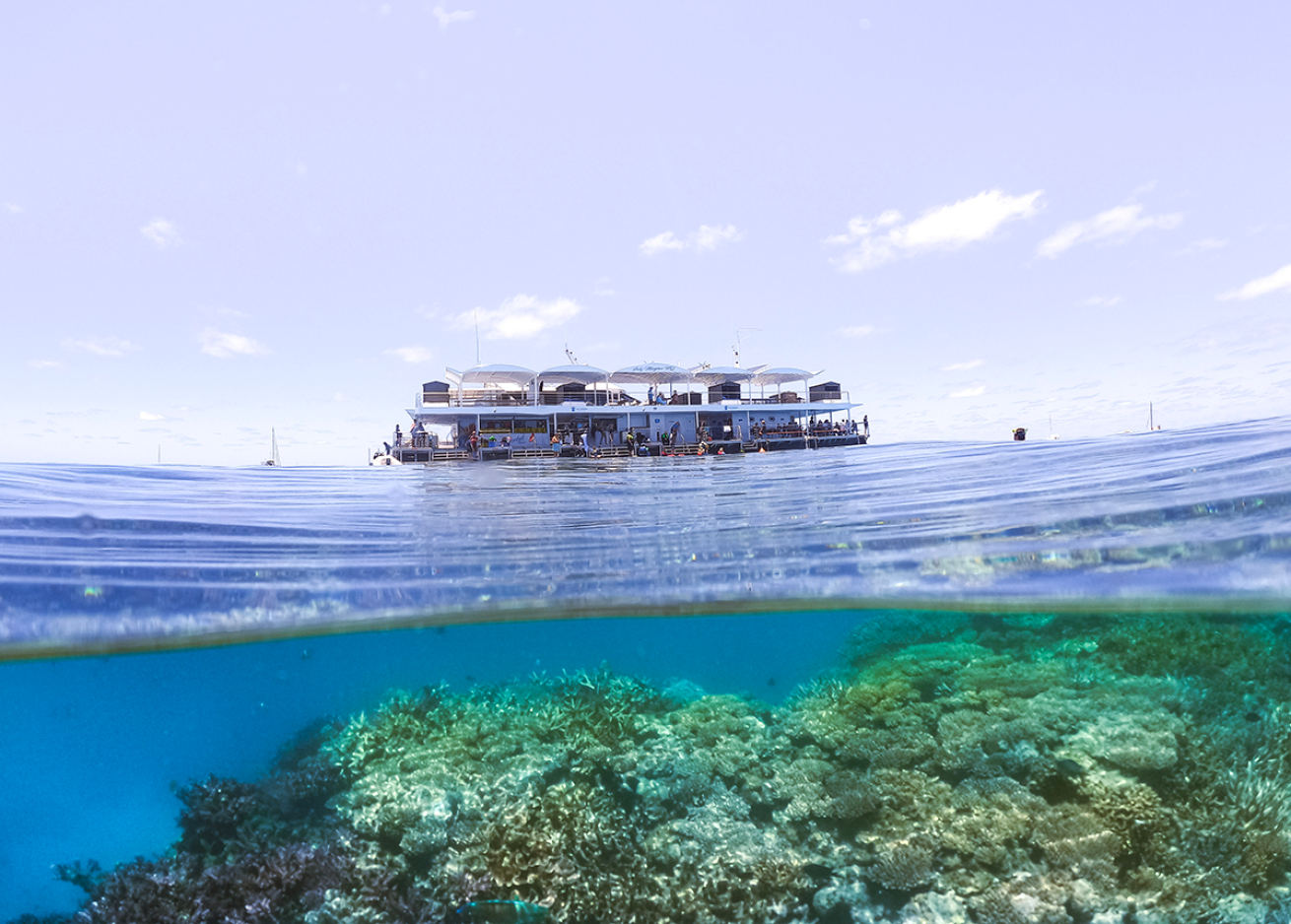 Divers and snorkelers can dive the Great Barrier Reef directly from the boat or take excursions to nearby islands.

Tourism and Events Queensland
Of course, the best part about visiting any reef is exploring it, and one of the many beauties of the Lady Musgrave Experience is jumping in at any minute. I slide off the edge over and over into gin-clear, turtle-packed waters that offer some of the best snorkeling I've come across anywhere in Australia. I swim a short way from the dock to a popular turtle cleaning station where the fellows I spotted from the Observatory enjoy a spa day, tiny damselfish cleaning their shells. Green and loggerhead turtles are also drawn to the area by the nearby Lady Musgrave Island, a turtle breeding ground where you can observe hatchlings during the Australian summer months. And, although the pontoon does not move, we take short day trips to other nearby Bunker Island dive sites. I find the nearby Lady Musgrave Channel a fantastic drift dive, where sharks and large manta rays are spotted. The mantas can be observed year-round, but they're most often seen from May to September, the Australian winter season.
After each of these big days, I'm completely exhausted. Yet, as night arrives, it's not easy to drift off. Sleeping on the reef means I have front row seats to the best seat in town. And I don't want to miss a thing.