Where to Go Scuba Diving in New Zealand
Home to spectacular coastlines, pristine marine reserves teeming with life, and secluded offshore islands, New Zealand is a scuba diving paradise. The underwater world is vast and diverse, and you can dive in a variety of incredible environments from huge kelp forests and adrenaline-rushing drop-offs to vibrant sub-tropical reefs and mysterious wrecks. Here are some of the top dive sites to explore in New Zealand:
1. Poor Knights Island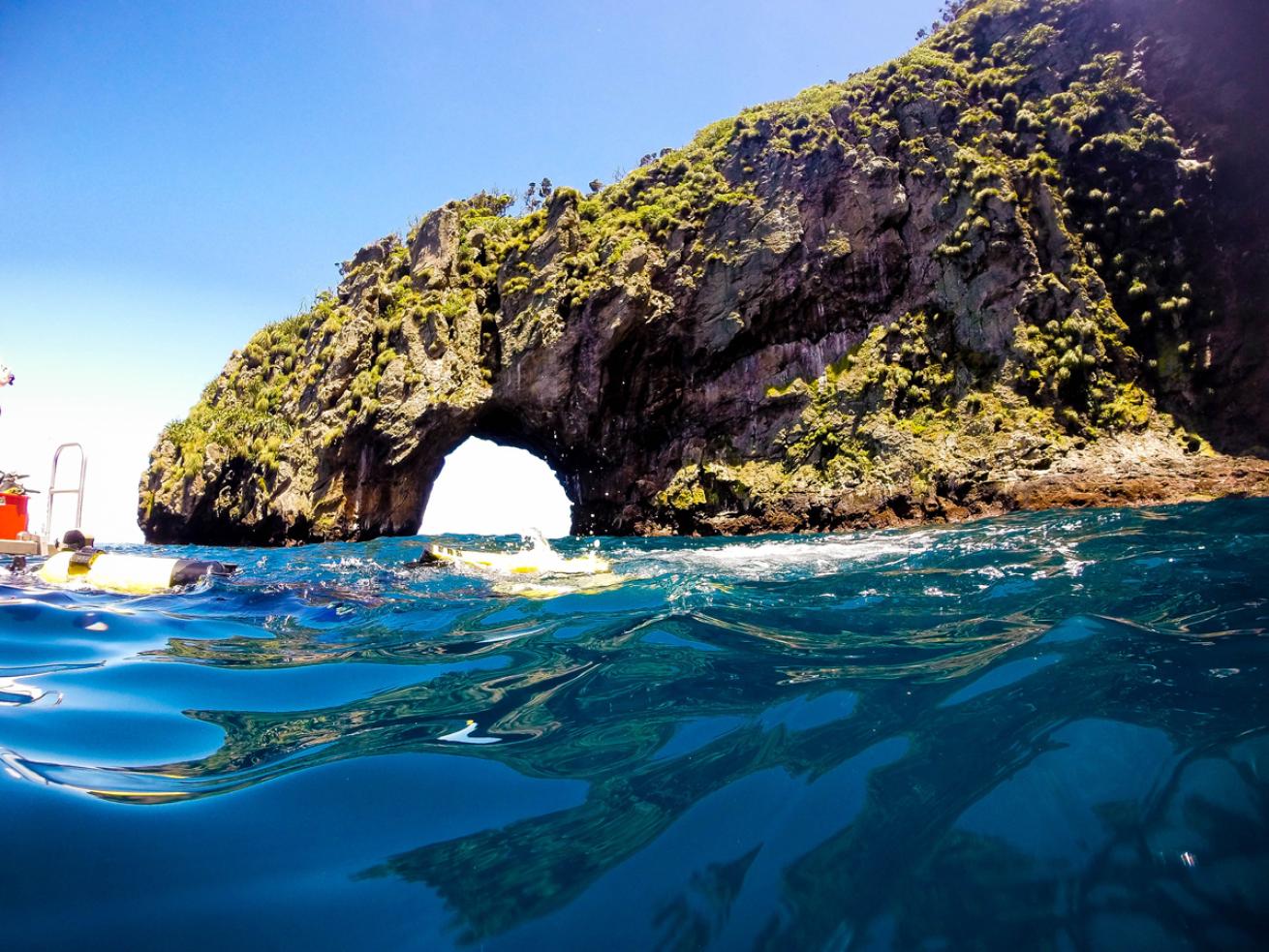 Scuba diving Tutukaka & Poor Knights Islands Marine Reserve.

Shutterstock.com/Inspired By Maps
Hailed as one of the world's top five scuba diving locations by the late Jacques Cousteau, the Poor Knights Islands, off New Zealand's Tutukaka Coast, is nothing short of spectacular. Washed by warm currents swept South from the Coral Sea, the 11-million-year-old volcanic islands are home to unique and incredibly varied plants, animals, and fish. The islands also feature many arches, caves, tunnels, and walls in crystal clear water, making diving here a bucket-list experience.
---
2. Bay of Islands
Forming part of Northland, along with the Cavalli Islands, the Bay of Islands is one of the most popular scuba diving playgrounds in New Zealand. Located on the east coast of North Island, the bay has around 150 small islands surrounded by rich and diverse marine life.
The dive site is best known for excellent wreck diving with several purpose-sunk shipwrecks dotted about the bay, including the Greenpeace ship, the Rainbow Warrior, and the wreck of the HMNZS Canterbury.
---
3. Goat Island Marine Reserve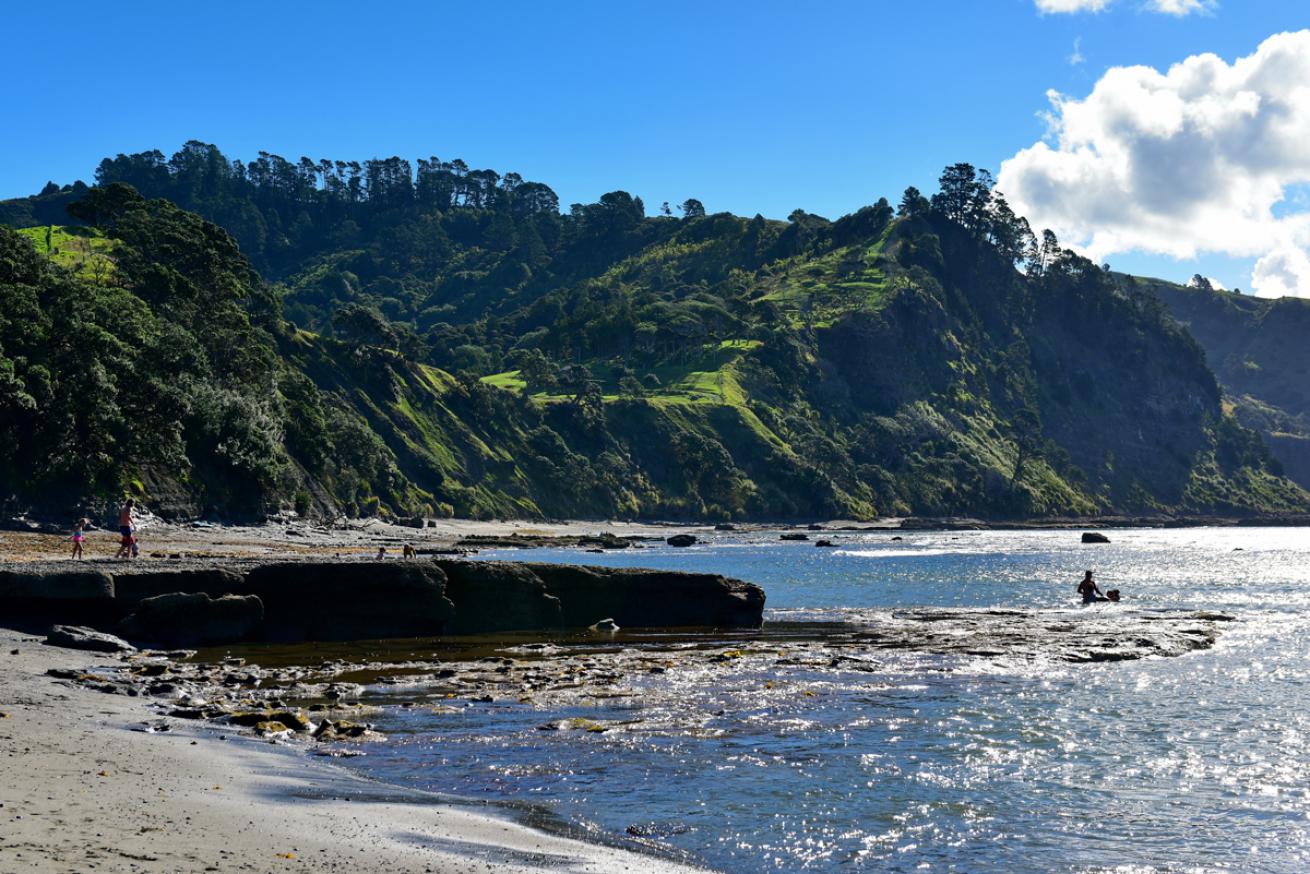 Goat Island Marine Reserve is also popular for beach activities and snorkeling.

Shutterstock.com/Jordan Tan
Located an hours' drive north of Auckland on the North Island in New Zealand, the Goat Island Marine Reserve is one of the country's most famous dive sites.
The reserve is a magical marine world featuring an array of ecosystems ranging from underwater cliffs and deep canyons to waving seaweed forests and vast sand flats that brim with sea creatures. Divers will see everything from anemones and sponges to huge schools of fish on a single dive.
---
4. Milford Sound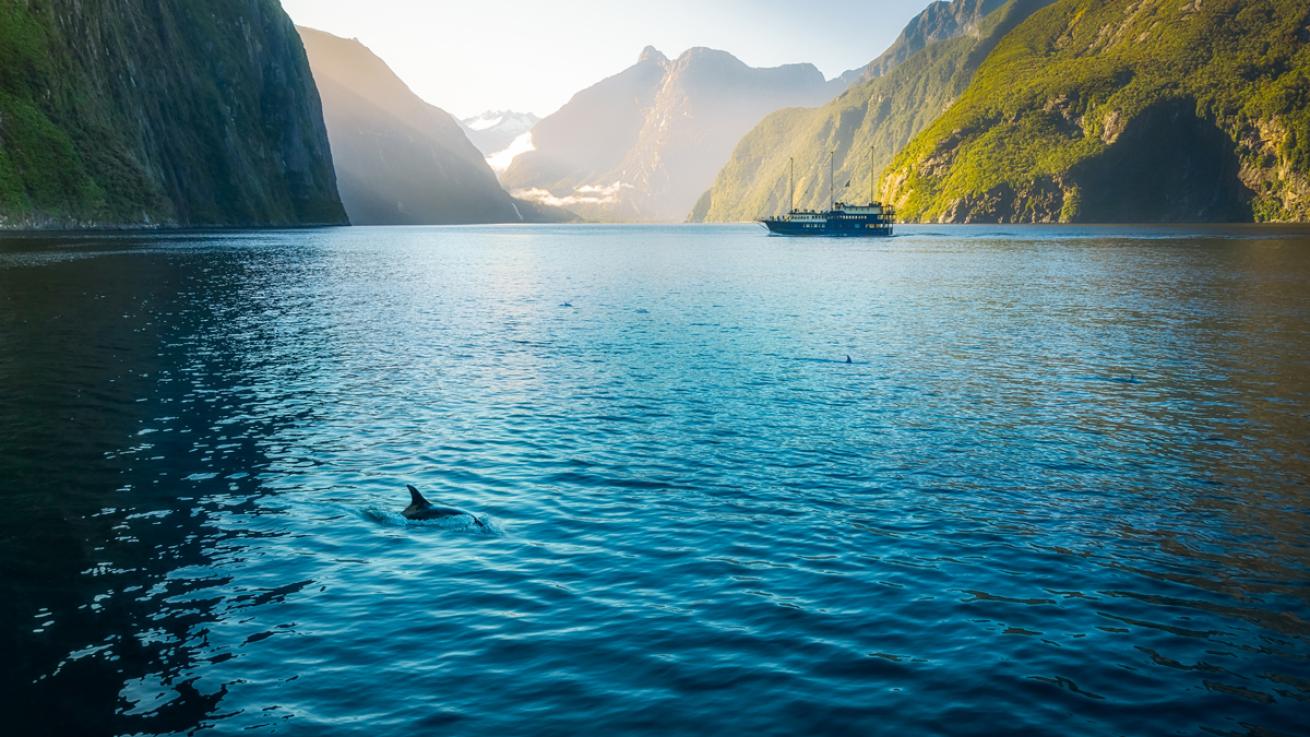 Morning sun glow and dolphins at Milford Sound in Fiordland National Park, New Zealand, South Island.

Shutterstock.com/Daniela Constantinescu
Situated on the west coast of the South Island in New Zealand, Milford Sound is a beautiful fjord that is home to towering cliffs that plunge into deep, inky waters. Carved by glaciers during the Ice Age, the fjord features some fascinating dive sites where divers can see rare black coral and other unique species. The South Island fjords also have large colonies of New Zealand fur seals and penguins and schools of dolphins abound.
---
5. Tutukaka
Tutukaka is on the beautiful Northland coast of New Zealand's North Island with coastal waters warmed by currents from the Coral Sea that are home to a wide range of tropical corals and fish. There are amazing underwater geological formations to dive and explore and, in the summer months, see larger visitors like turtles, manta rays, and migrating humpback whales swimming along the coast.
---
6. Kaikoura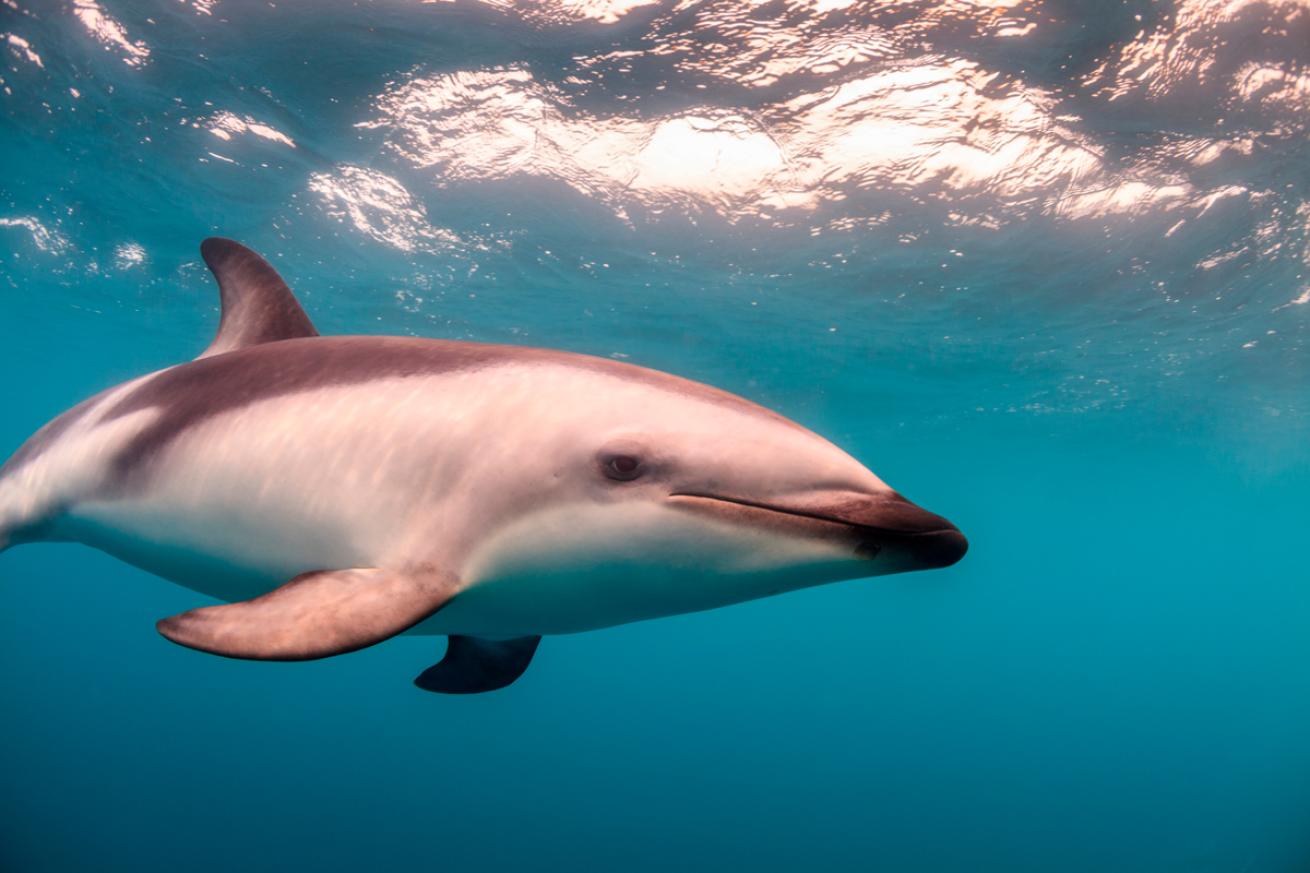 A dusky dolphin swimming off the Kaikoura Peninsula, South Island, New Zealand.

Shutterstock.com/Danita Delimont
Kaikoura is New Zealand's top diving destination for seeing large marine mammals like dolphins, seals, whales, orcas, and a variety of seabirds. Located off a rocky peninsula on the South Island, Kaikoura's coastal waters are rich in plankton, making it the perfect location for marine experiences and dives with dusky dolphins, fur seals, humpback whales, and huge sperm whales.
---
Diving New Zealand: Final Thoughts
Whether you are a beginner or an advanced scuba diver, New Zealand has a wealth of incredible dive sites that offer unforgettable diving experiences. From shipwrecks and ancient caves to rare black coral and pods of migrating whales, the island's bays, coves, and channels promise to deliver one-of-a-kind diving adventures.