Australian Teen Shalise Leesfield Named 2022 Sea Hero of the Year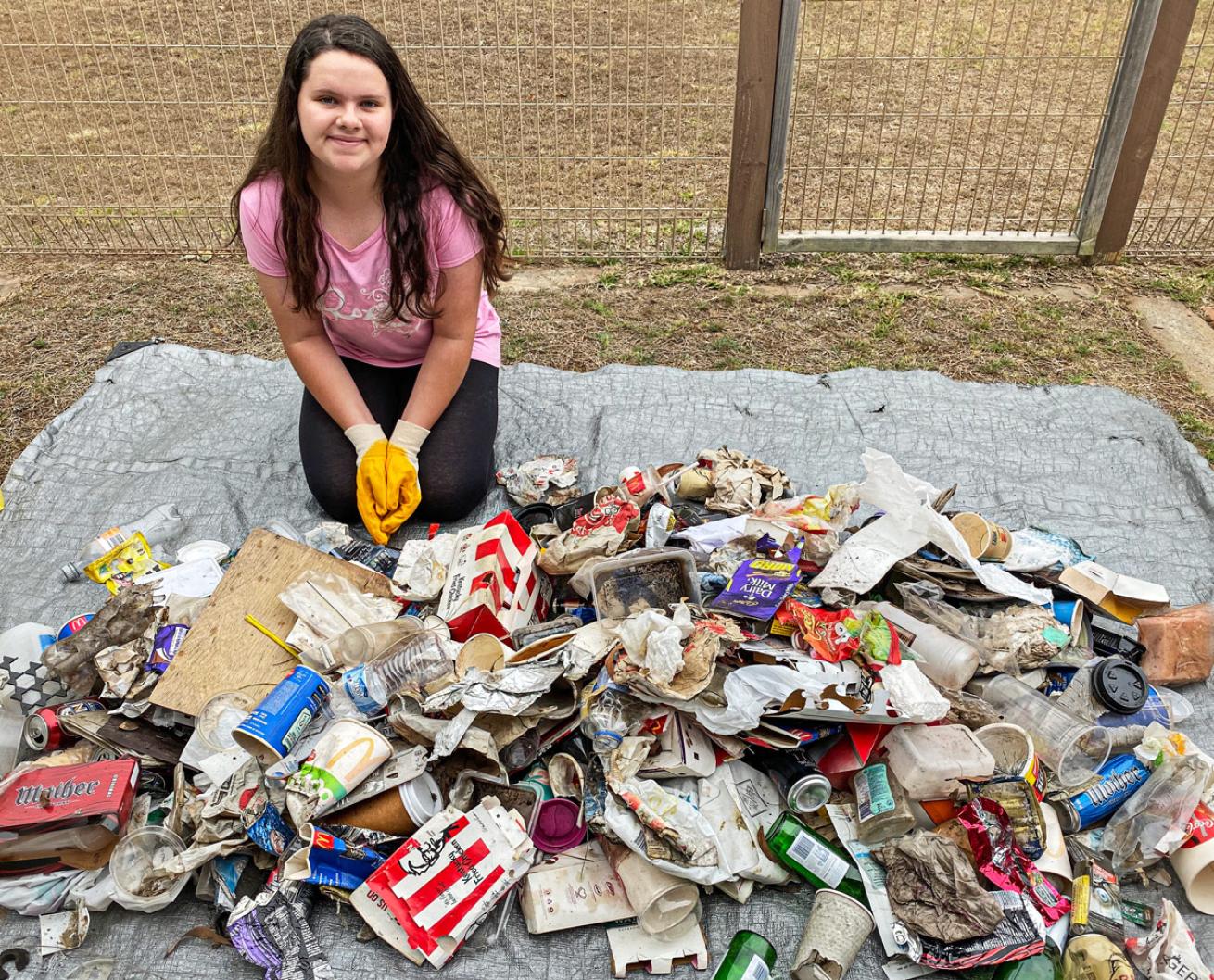 Leesfield kneels next to debris collected on a local beach cleanup.

Courtesy Image
Shalise Leesfield's mantra of "think global, act local" landed her Sea Hero honors in April 2022. With this mindset she secured local government grants to tackle marine pollution in her Port Macquarie, Australia, community and championed a Hope Spot at Fish Rock, one of her favorite dive sites—all at the age of 15. And it's the same mentality guiding how she plans to utilize the $5,000 award from Seiko for being named Sea Hero of the Year.
"We thank Shalise for her outstanding contributions to ocean conservation and for her passion and advocacy to expand awareness on this important issue," says Takeshi Sakamoto, president and CEO of Seiko Watch of America. "Shalise's enduring efforts to make positive impacts in her community give us hope that our world's most precious habitats will be protected and preserved for future generations."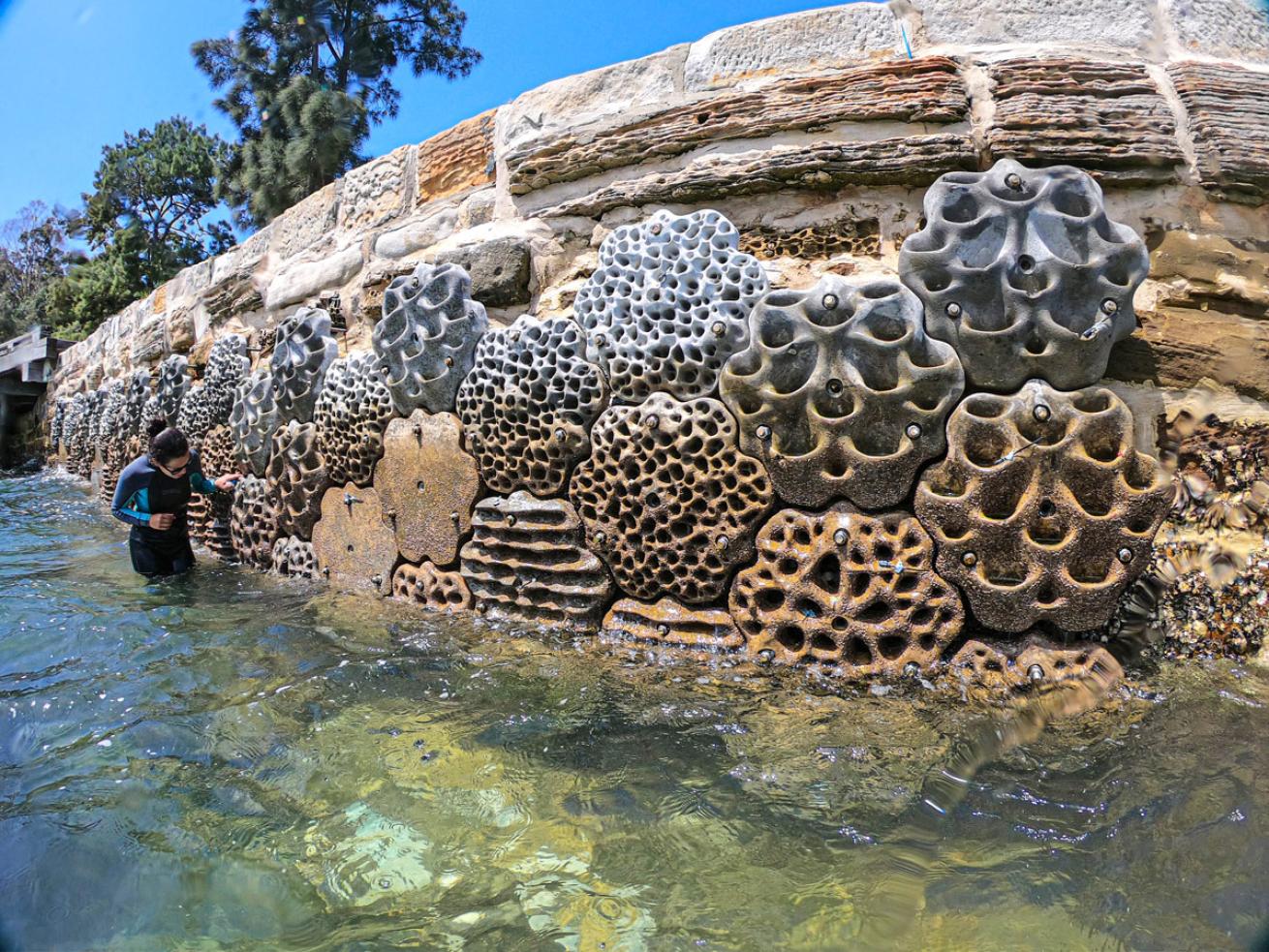 Living Seawalls' habitat enhancement panels.

Courtesy Living Seawalls
Leesfield plans to use the Seiko award money in partnership with Living Seawalls and her local town council to install habitat enhancement panels to help the marine environment adapt to coastal development in her New South Wales community. Living Seawalls has created a panel that can be added to human-built marine structures to provide important biodiversity benefits to existing foreshore development. The panels mimic a natural shoreline ecosystem and offer habitats, food and nurseries for fish, invertebrates and algae to colonize.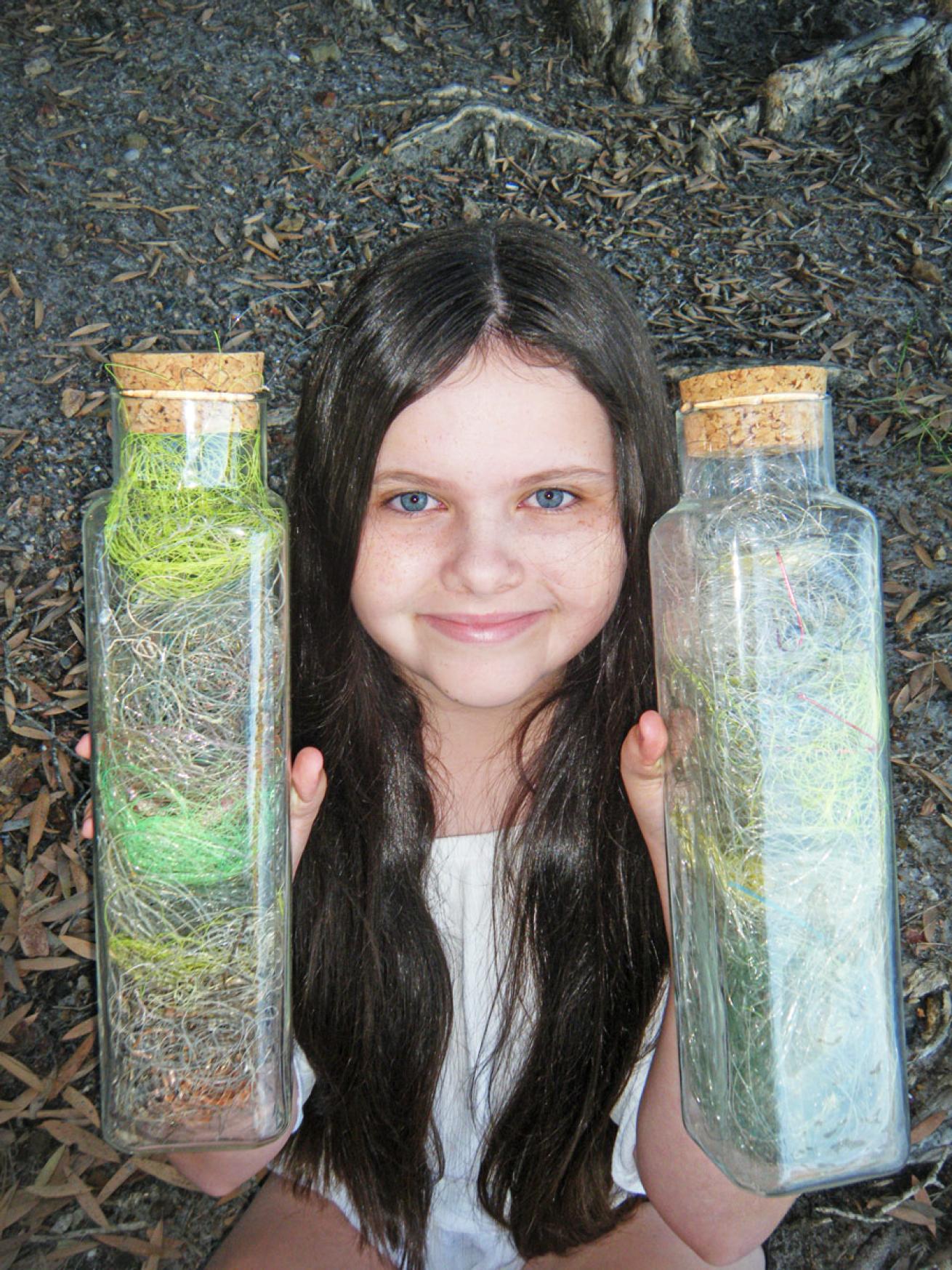 Discarded fishing line collected from a bin Leesfield installed near her hometown.

Courtesy Image
"My hope is to inspire other coastal towns all over the world to install these living habitats to help address the rapidly declining rate of ocean biodiversity globally," Leesfield says.
Now 16, and showing no signs of slowing her conservation efforts, Leessield has been busy since first being honored as our April Sea Hero, expanding her education by participating in a mentorship program with the Australian Marine Conservation Society. Cherry Muddle, a senior Great Barrier Reef campaigner and one of Leesfield's AMCS mentors, shares, "Shalise's achievements are incredible; she is humble, strategic, courageous and a brilliant communicator. We need more young people fighting for the protection of the oceans. They sustain us!"
Between her mentorship, planning for the Living Seawalls initiative and finishing high school, Leesfield is most excited to continue her dive career with additional certifications and plans to work at a dive shop close to Fish Rock while pursuing her university degree.
Scuba Diving's 2022 Sea Heroes
May—Keith Rootsaert
Founder of Giant Giant Kelp Restoration Project
Rootsaert has led hundreds of volunteer divers to push for policy change and directly take part in addressing the loss of kelp along the California coastline. g2kr.com
June—Dr. Tiara Moore
Founder of Black in Marine Science
In response to the lack of diversity in the marine science industry, Moore created an online community of fellow Black scientists and a series of events to highlight their work. blackinmarinescience.org
July—Duane Silverstein
Director of Seacology
The work of the nonprofit Seacology, which Silverstein leads as executive director, has resulted in protecting more than 1.4 million acres of threatened island terrestrial and marine ecosystems. seacology.org
August—Tadzio Bervoets
Co-founder of the Caribbean Shark Coalition
Bervoets' conservation résumé is long, but establishing marine protected areas in his home country of Sint Maarten tops the list of his accomplishments. caribbeansharks.co
September—Erick Higuera
Scientist and award-winning filmmaker
Higuera's research and photo-ID expertise allow him to maintain databases for large marine animals in the Gulf of California and Mexico's Revillagigedo Islands. vimeo.com/erickhiguera
October—Nuno Sá
Award-winning videographer
Sá seeks to highlight the effects of climate change through his work but also prioritizes giving back to NGOs and Portugal's own Kids Dive organization. nunosa.pt/atlantic-ridge-productions
November—Shana Phelan
Goliath grouper advocate and co-owner of Pura Vida Divers
As a Florida diving advocate, Phelan has spent a decade fighting to protect critically endangered goliath grouper. divepbc.com
---
Nominate a Sea Hero Each Sea Hero featured in Scuba Diving receives a Seiko Prospex SRPD43 watch valued at $525. Judges annually select a Sea Hero of the Year, who receives a $5,000 cash award from Seiko to further their work. Nominate a sea hero at /seaheroes.
---