Beginner-Friendly Underwater Camera Gear for Scuba Divers
Looking to get into underwater photography, but not sure where to start? The following camera gear has been selected for its accessibility and affordability, so you can get the essentials and get shooting!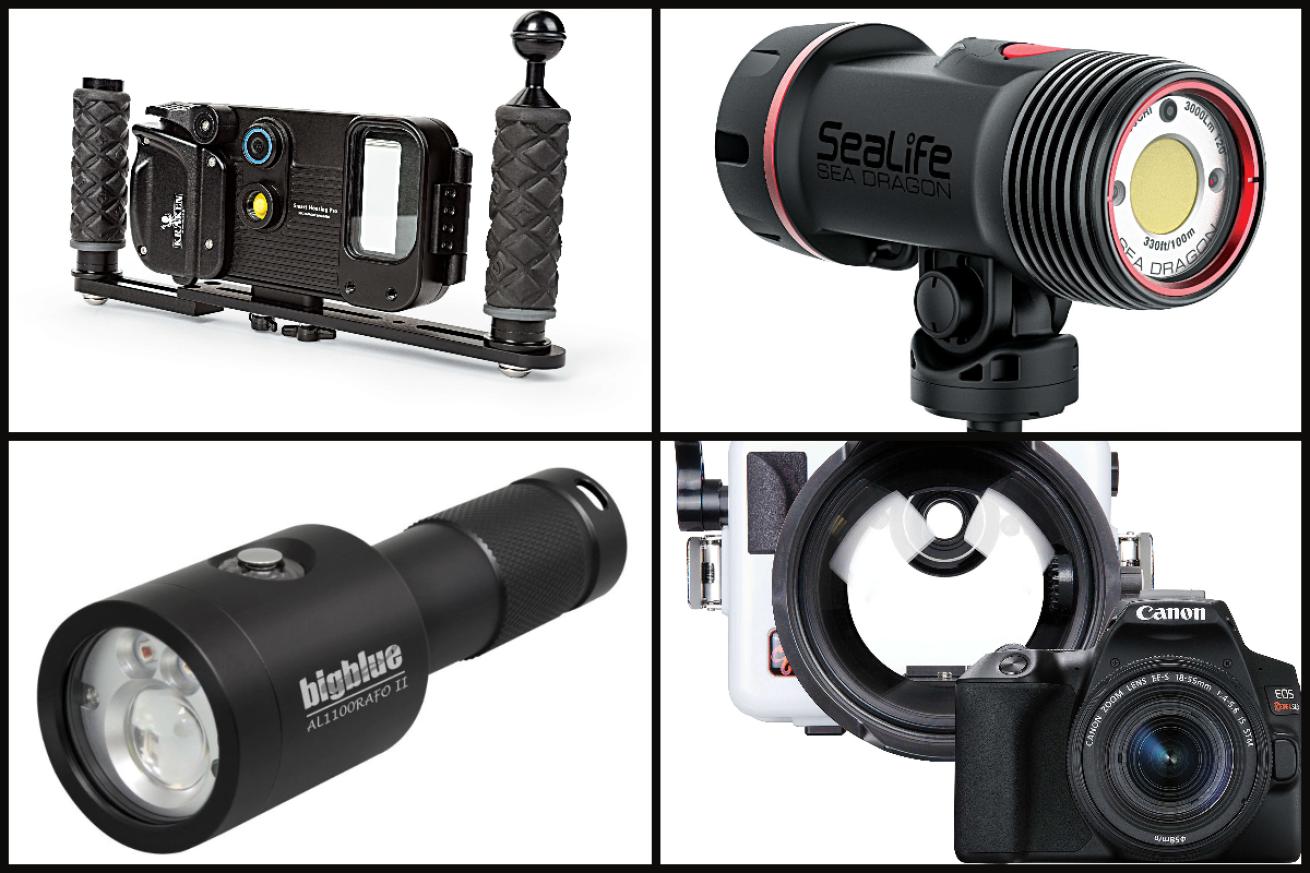 These underwater cameras and lights are perfect for beginners.

Jon Whittle
CAMERAS AND UNDERWATER CAMERA HOUSINGS
OLYMPUS TOUGH TG-6 WITH OLYMPUS PT-059 UNDERWATER HOUSING
Courtesy Olympus
The TG-6 marries high image quality with the simplicity of a point-and-shoot camera. For absolute beginners, five underwater preset modes make it easy to hit the ground running. The camera's super durable construction is another quality that will endear it to any diver that is nervous about flooding a camera, as it is waterproof to 50 feet without a housing. Not to mention shockproof, drop-proof, dustproof and freezeproof. With a minimum focusing distance of 1 centimeter and powerful dedicated macro/super-macro modes this camera allows for stunning up-close photography without needing an additional macro accessory lenses. The Olympus PT-059 underwater housing (sold separately) extends the camera's working range to 147 feet, accepts 52mm threaded wide-angle accessory lenses and provides support for up to two fiber-optic strobes. Advanced features such as an aperture priority mode, minimum shutter speed control, manual white balance and RAW imaging capabilities allow the system to grow with your proficiency. It also shoots 4K video at 30 frames a second.
---
CANON REBEL SL3 WITH IKELITE 200DL/C UNDERWATER HOUSING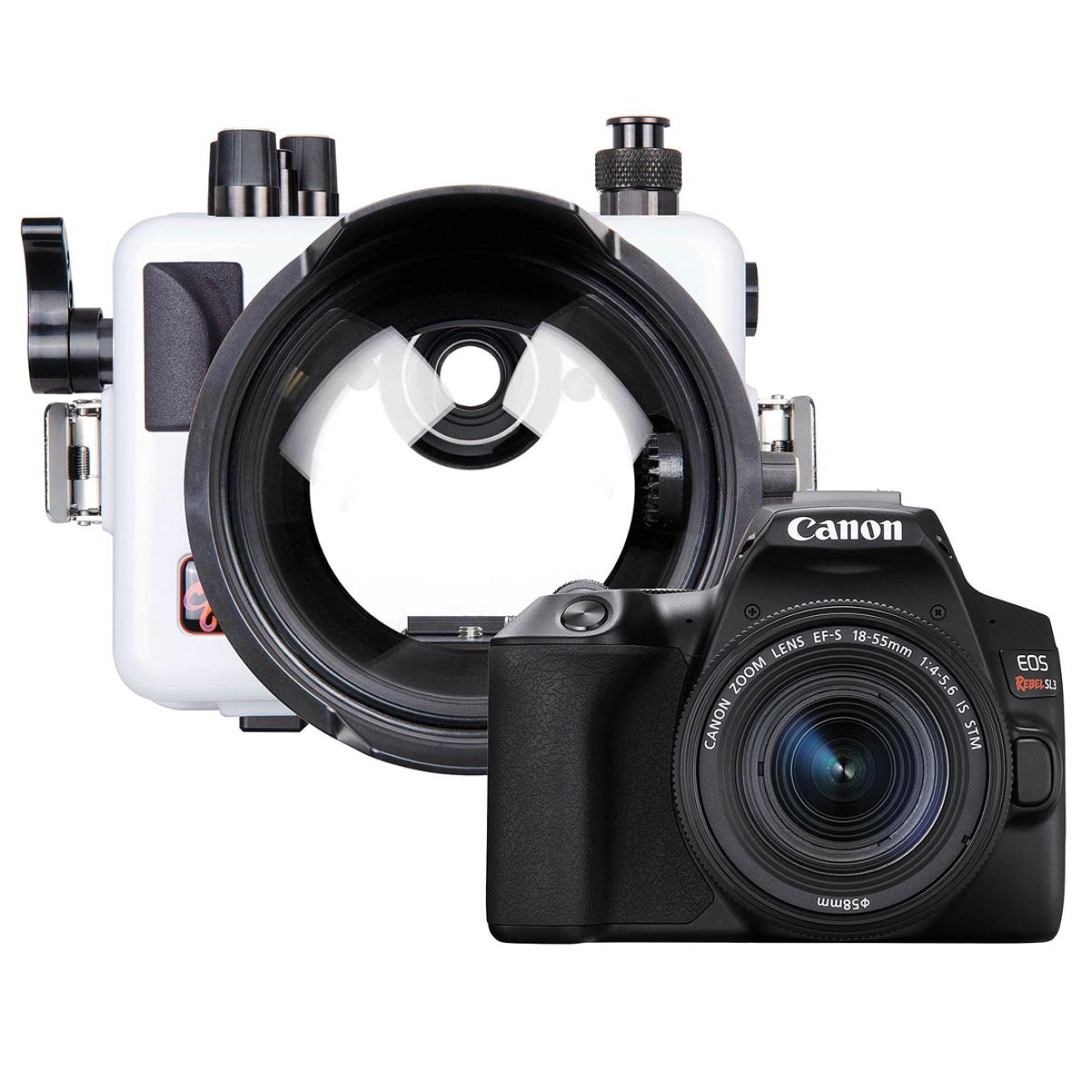 Courtesy Ikelite
For divers interested in a more advanced setup, the Rebel SL3 provides an affordable entry point into the world of DSLR cameras. This kit from Ikelite provides everything you need to get started including camera body, underwater housing and an 18-55mm lens. Designed to be ergonomic and user-friendly, this 24.1-megapixel camera provides shooters full manual control over its power imaging capabilities. The camera has the ability to shoot RAW images and 4K video. Weighing about 1 pound, the camera body is much easier to wrangle underwater and travel with than most DSLRs. The back of the corrosion-proof ABS-PC Ikelite housing offers a clear view of the controls and uses laser engraved labels that won't rub off over time. Direct-drive controls are simple to use and can be serviced in the field. The SL3 is not waterproof, but WiFi connectivity makes it possible to review images between dives without needing to take the camera out of the housing. Though not standard, the housing can be upgraded with an optional vacuum port to prevent water flooding.
---
UNDERWATER STROBES
SEA&SEA YS-03 SOLIS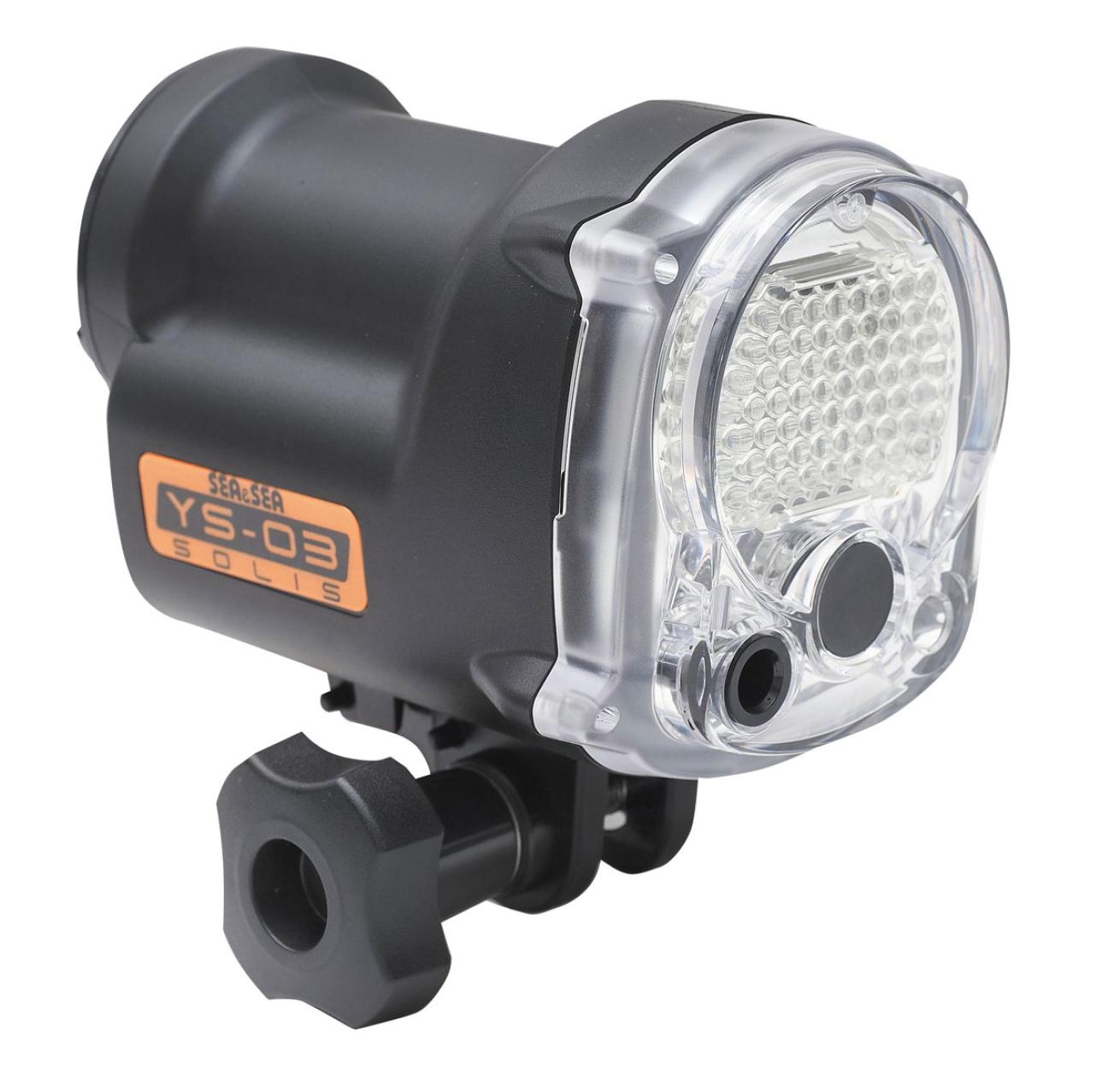 Courtesy Sea &Sea
This compact strobe streamlines the process of illuminating your underwater photos by utilizing through-the-lens (TTL) metering. When using TTL, the camera evaluates the proper exposure level for your image and then automatically controls the brightness of your strobes to achieve the proper illumination. Without manual adjustments to worry about, the controls are extremely straight-forward. A single rotary switch swaps between two option; off and TTL. The YS-03 Solis is compatible with any camera that has a pre-flash and through-the-lens flash exposure functionality. Set includes a camera tray, flex arm and fiber optic cable.
---
SEALIFE SEA DRAGON UNIVERSAL STROBE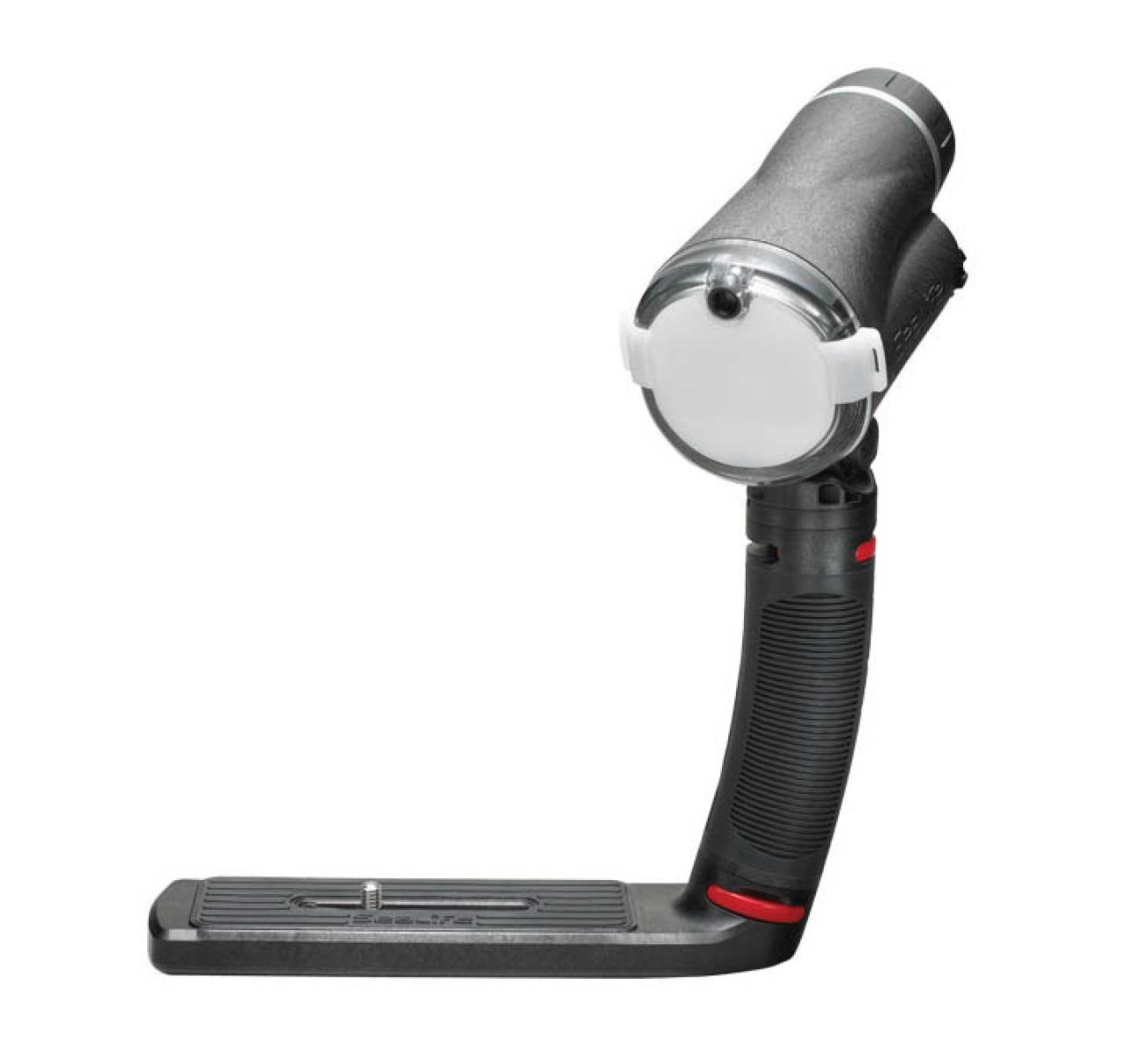 Courtesy SeaLife Cameras
Compatible with all SeaLife DC-series cameras and any other camera with a built-in flash, this Sea Dragon strobe provides shooters of all stripes with power and control at an affordable price. The back dial has 10 manual power settings that allow you to really fine-tune your exposure settings. But for those that aren't ready for that kind of control, it also features an automatic TTL mode for simplified strobe use. A fiber-optic cable and universal flash link adapter are included. To further sweeten the pot, so are a SeaLife Flex-Connect tray and grip.
---
IKELITE DS51 STROBE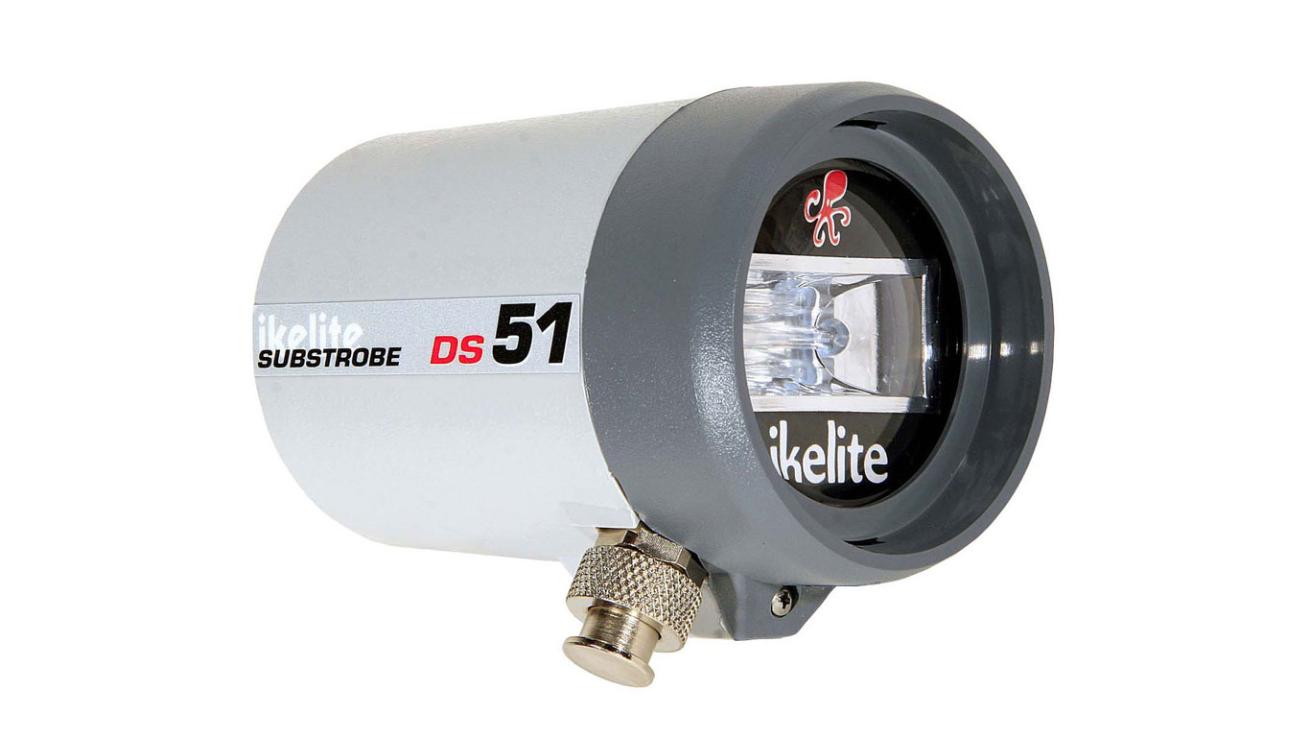 Courtesy Ikelite
With TTL capability and six manual power settings, this strobe provides new shooters with easy automatic exposure when used with compatible systems and the manual control needed to master the fundamentals of underwater flash photography. Easy to remove and replace, the transparent battery door offers a clear view of the O-ring seal in order to catch potential leaks prior to descent. But just in case, the battery compartment is independently sealed to prevent damage to the electronics in the event of a flood. The DS51 can be used for remote strobe lighting when outfitted with an Ikelite remote optical slave converter, allowing divers to try out more advanced shooting techniques as their skills progress.
---
FOCUS LIGHTS
IKELITE GAMMA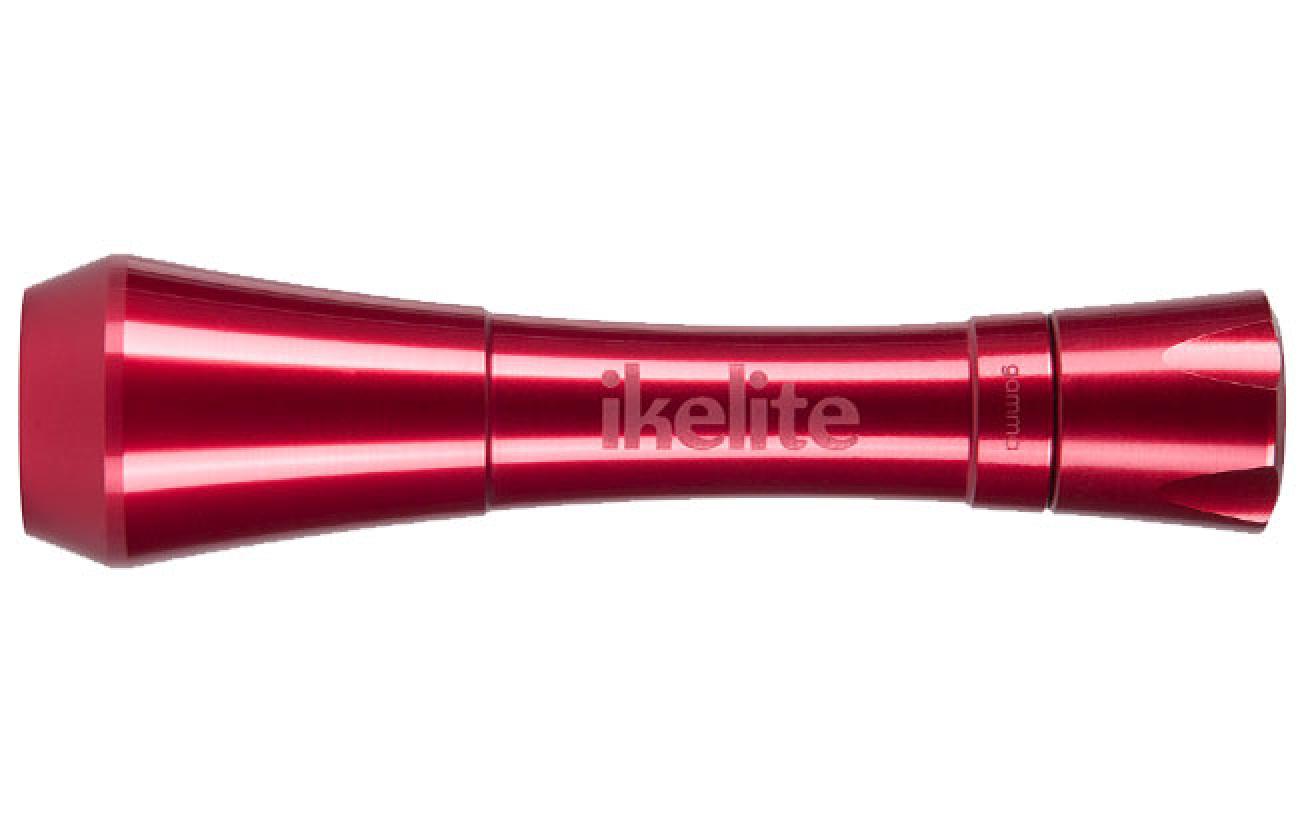 Courtesy Ikelite
This compact, sleek-looking light outputs a modest 350 lumens worth of illumination in a focused 10-degree beam, allowing shooters to illuminate the subject in order to pull focus without affecting the final exposure. A tail-switch keeps the power button close at hand for easy access while shooting. A separate mount is needed to attach the light to your rig, but at just under $100, the Gamma offers beginners a very affordable option. As a bonus, it can also be used as a dive torch or back up light when you're not shooting thanks to its lightweight construction and ergonomic grip.
---
SEALIFE SEA DRAGON MINI 1000F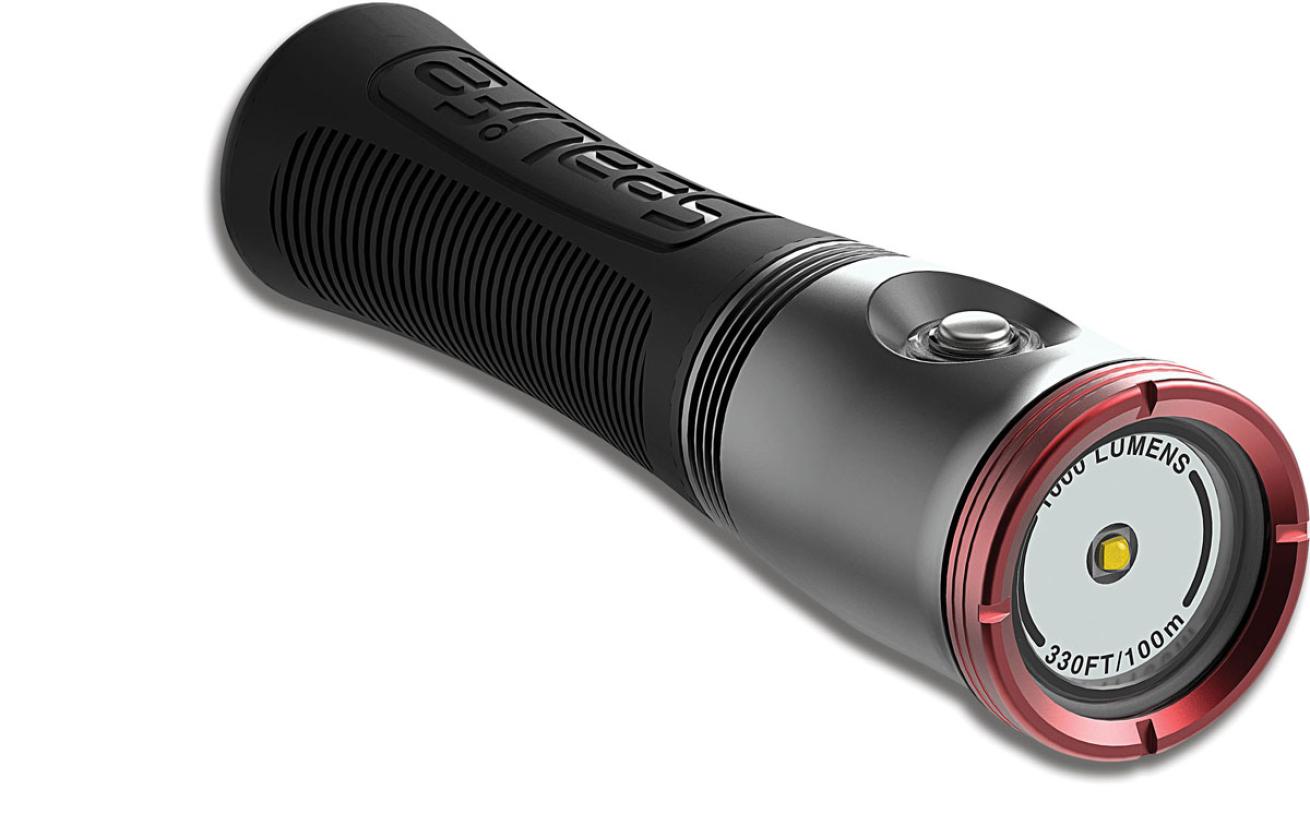 Jon Whittle
This light's 1,000-lumen beam is bright without being blinding, providing plenty of illumination for framing shots and assisting your camera's auto focus in low-light conditions. The simple, one-button operation cycles between three power levels and two emergency flash modes. For times when you don't plan on shooting, this light can also be used as a primary dive light thanks to its ergonomic, palm-sized grip. If you own an action camera, the Mini 1000F can also be mounted directly to the camera with the included mount for a compact, simplified video rig.
---
BIGBLUE DIVE LIGHTS AL1100RAFO-II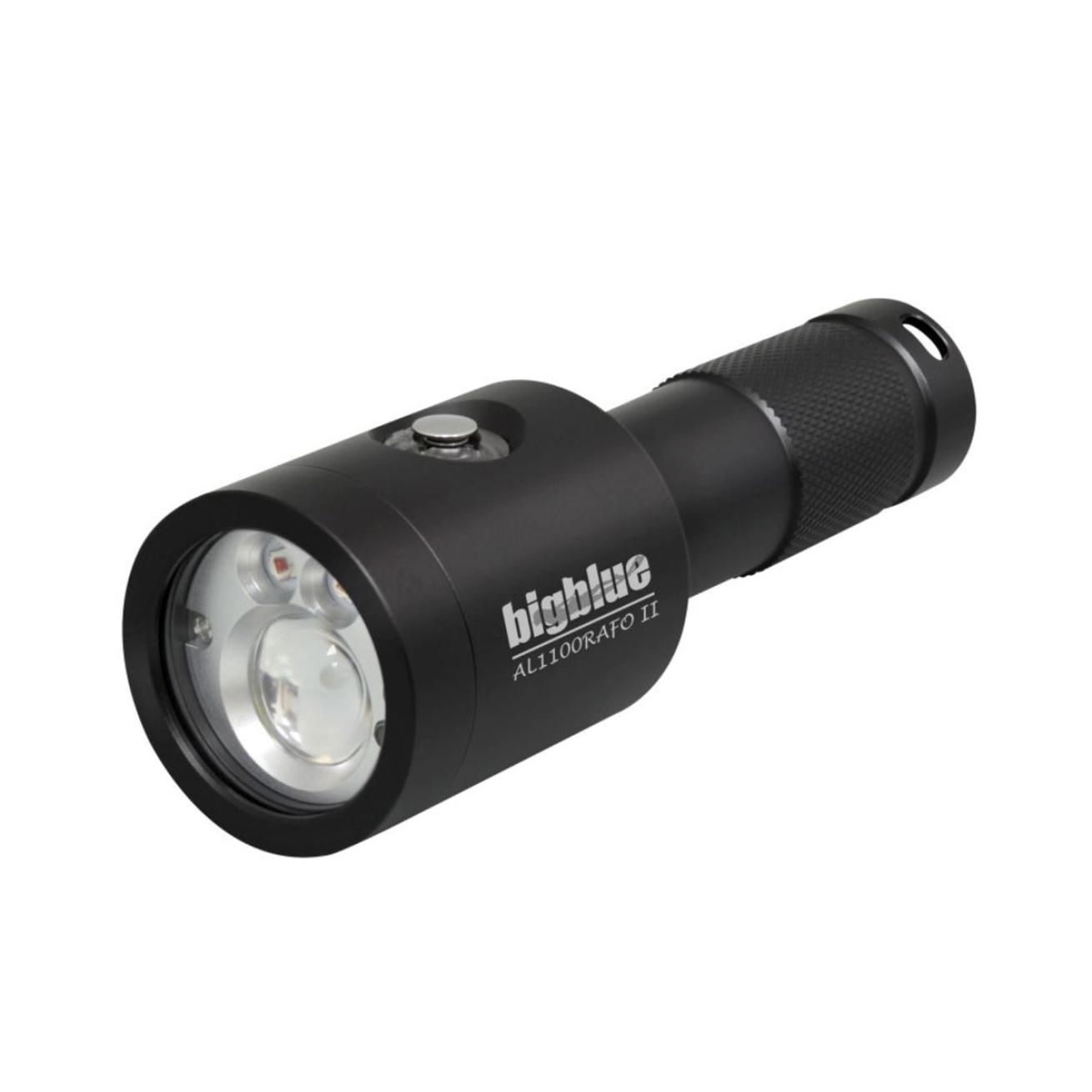 Jon Whittle
This light uses an "Auto Flash Off" which temporarily powers off the light when firing strobes, to help illuminate and compose your shots without affecting the final image. A red-light mode also gives you an edge when approaching skittish creatures or when keeping your eyes adjusted to low-light situations. A single push button gives quick and easy access to the light's four power levels, red mode and SOS flash. The included rechargeable lithium ion battery can run for up to 2 hours on full power. Each light comes with an outdoor dry bag.
---
VIDEO LIGHTS
UNDERWATER KINETICS AQUALITE PRO2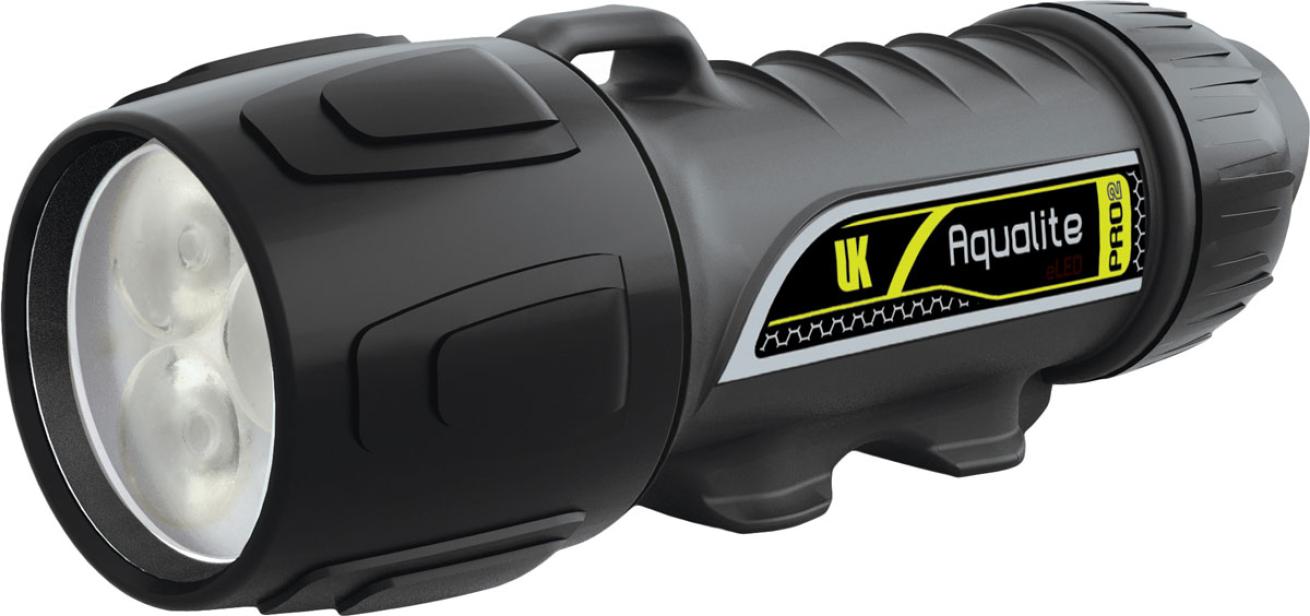 Jon Whittle
The Aqualite Pro2 is compact and simple, making it a lightweight, budget-friendly option for divers in need of illumination. The light's output maxes out at 1,300 lumens and features three power levels controlled by a push-button switch on the tail-end of the light. This rear-mounted control makes it easy to adjust the light when it's attached to a camera rig. The light can go from a 20-degree dive light to a 70-degree video light by swapping out the front lens. A diffuser is included. Provided hardware ensures the light is compatible with most mounting systems without needing separate adapters.
---
BIGBLUE DIVE LIGHTS AL2600XWP-II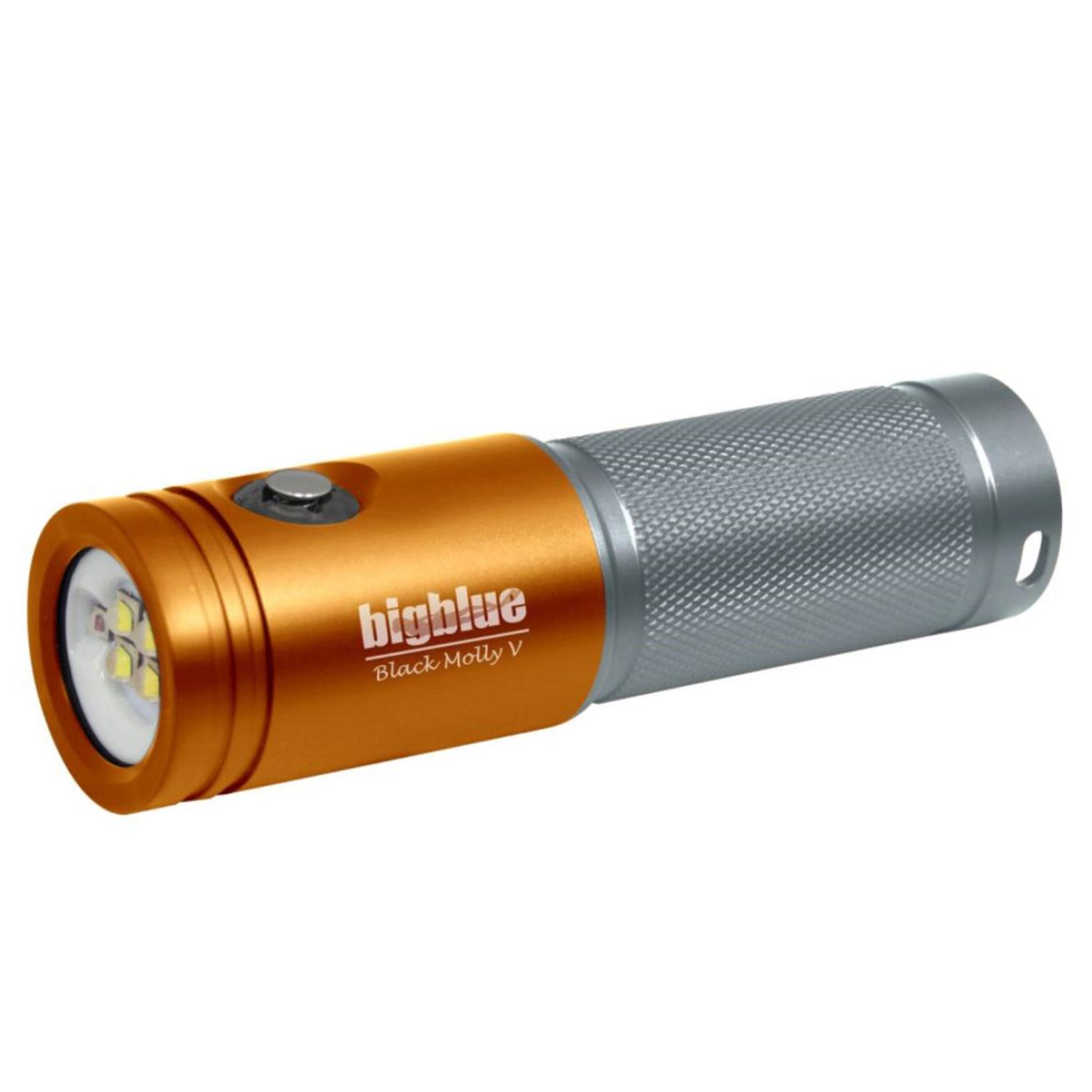 Jon Whittle
A single push-button switch gives this BigBlue light, which is also nicknamed the "Black Molly V," a simple, user-friendly operation. The light provides shooters with a powerful 2,600-lumen beam that casts a wide blanket of cool white light. Four manual power levels are distinct from one another and give divers more control over the light's brightness. The light also features a red-light mode for enhanced focusing and night video work. The light runs for up to two hours on full power and 20 hours on low. Included with the light is a yellow filter that can be used for capturing underwater fluorescence.
---
SEALIFE SEA DRAGON 3000F AUTO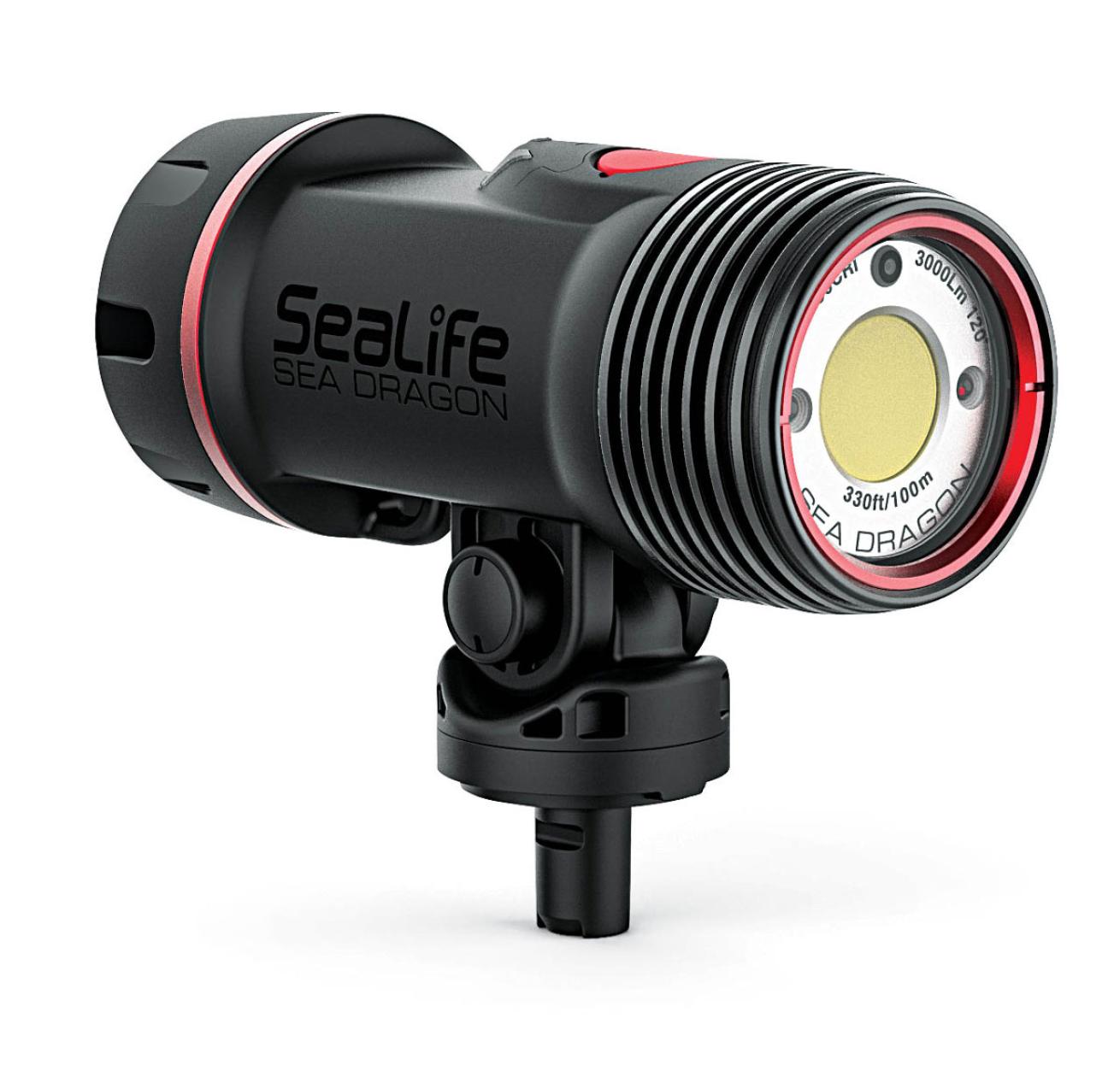 Jon Whittle
$499.95; sealife-cameras.com
With a wide 120-degree beam of even illumination, this 3000-lumen light is perfectly suited for wide-angle video work. As the name implies, in addition to three manual power levels (100-percent, 50-percent and 25-percent) the light also features an automatic mode, which will adjust the light's output based on the proximity of the subject. The light also has flash detection and a red-light mode, making it useful for shooting stills and video on the same dive. Between a simple one-button operation and the automatic brightness control, the Sea Dragon 3000F Auto couldn't be easier to use.
---
CAMERA TRAY
ULTRALIGHT CONTROL SYSTEMS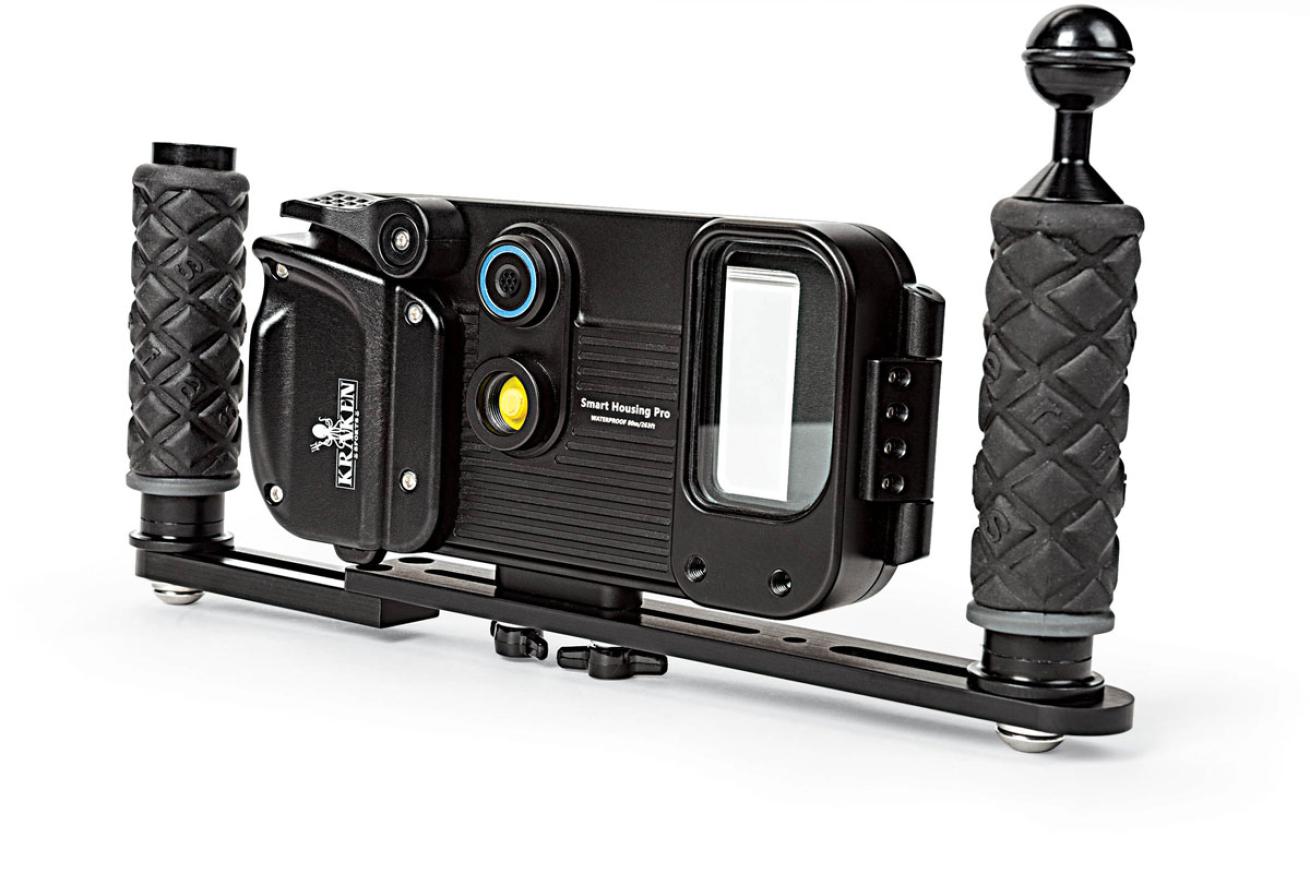 $34.95 (TR-DM Tray), $30.95 (TR-DUPL Extension), $49.95 (AC-H handle, per handle); ulcs.com

Courtesy Ultralight Control Systems
Ultralight Control Systems' vast assortment of arms, clamps, trays, adapters, handles and other camera accessories gives you plenty of flexibility to build the rig of your dreams. Made of anodized, lightweight aircraft-grade aluminum, ULCS components are incredibly durable and will hold up to years of abuse. As your skills grow, your rig can grow with you. Even if you graduate to a more advanced system, many of the pieces used on your old rig can be repurposed for the new setup. The nine-inch long TR-DM tray is made to work with any housing that has two mounting holes and is made for a single AC-H handle. The TR-DUPL extension allows for a two-handles—which also provides an additional strobe or arm mounting position.
---