The Dive Life: Exploring the Connected Community of Scuba Divers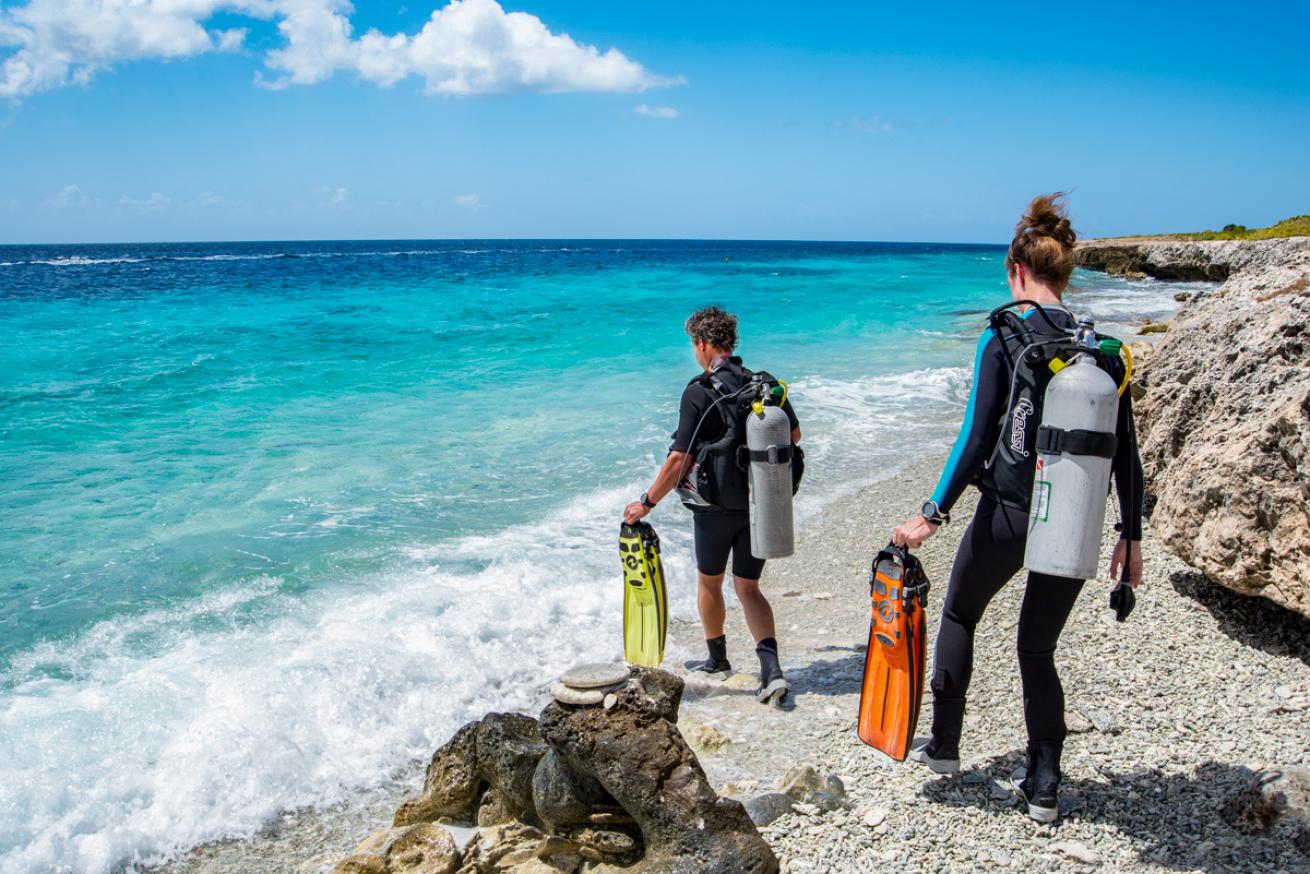 The love of diving that we share eclipses our differences in location or profession.

BARRY BROWN
We had just surfaced from an action-packed macro photo dive off the shore of Tulamben, Bali, having filled our SD cards with nudibranchs, mantis shrimp and other denizens of the black volcanic substrate. My friends and I were setting our the black volcanic substrate. My friends and I were setting our cameras down on a bamboo table, debating the species of black frogfish our guide found when we heard, "Hey Brent!" I turned to see a friend and dive guide I had worked with during my last visit to Bali, two years prior.
Chance encounters with buddies around the globe are common among active scuba divers. Avid divers share a bond with other ocean lovers, and the more we get out there and dive, the more this bond shows itself.
I started off beach diving in California, logging many hours underwater after work using whatever gear I could get my hands on. It didn't matter if my few dive friends were available, because I was going regardless. Over time, I found other divers who shared my passions for beach diving, developing skills and sharing adventures. Years later, a sequence of work events led me to my first role on the professional side of diving, which included leading underwater photo workshops in exotic dive destinations.
Related Reading: Free Photography Workshop by Mickey Charteris at CocoView Resort!
Our connected dive community is what inspires me to write this column. Each month I will explore a topic of interest to divers-travel, family diving, conservation, community and everything in between. We'll explore how scuba diving unlocks the barrier between everyday life and the weightless world below the looking glass. Our connection as divers is far stronger than our differences in location or profession.
Over time our roles in the dive community evolve, and with them, our perspectives and contributions. You might be active in the local dive club, travel with a small group to exotic destinations, make an annual pilgrimage to the same resort, or even plan to dive again after the blurry whirlwind of becoming a new parent. If you've been diving long enough, I bet you've shifted between these roles and have stories that keep other divers seated around the liveaboard dinner table long after dessert.
Inspiration fuels the adventures where stories are born. If you read and listen to interviews with icons in the dive community, you know that The Undersea World of Jacques Cousteau inspired an entire generation of divers. Today, we take inspiration from magazines, Instagram photos, science, photography contests, technical gear, and friends who always seem to be urging us into the next dive adventure.
I aim to tap into this inspiration, package it into a quick read, and get you stoked to embark on your next dive journey— whatever that might be. I hope you will remember your last dive while anticipating the next, since this is what it means to live the dive life.
Email Scuba Diving magazine [email protected] about how you live the dive life, and how diving inspires you, and you may just see your thoughts reflected in the next issue's column.
---