Dive for a Cause: Celebrate PADI AWARE Week this September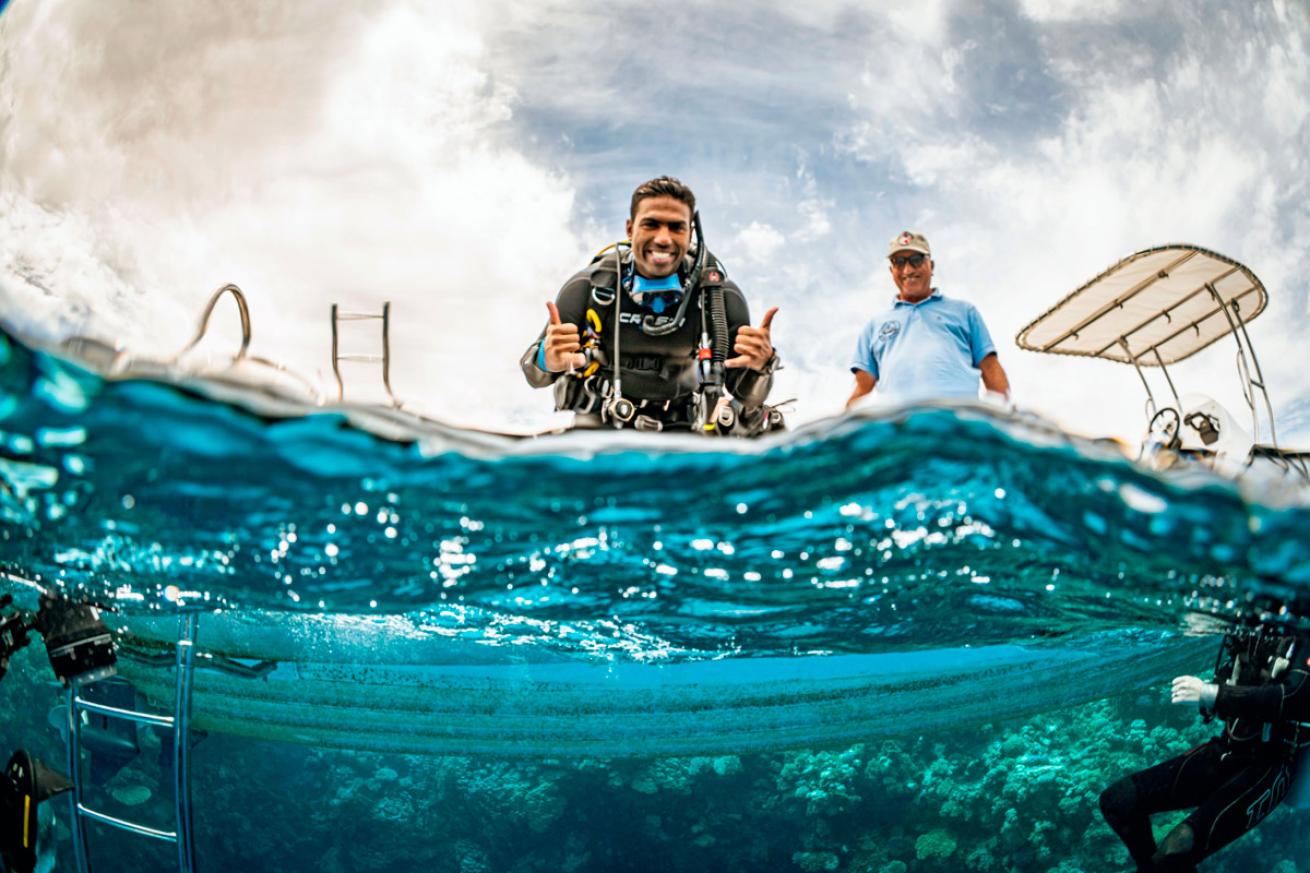 Protect and preserve the ocean by joining a network of passionate Ocean Torchbearers.

PADI
Calling all divers and ocean enthusiasts! A wave of action is rolling in this year from September 16 to 24. PADI AWARE's Annual AWARE Week event is back and bigger than ever. Coinciding with International Coastal Cleanup Day, this is a call to arms, a rallying cry for divers and Ocean Torchbearers across the globe to transform their passion for the underwater world into a force for positive change.
Our ocean faces pollution, overfishing and climate change impacts. PADI AWARE Week unites divers and friends of the ocean to take action and heal our beloved water environments. Let's come together for the health and preservation of the ocean we cherish.
PADI AWARE is a registered 501(c)(3) nonprofit organization dedicated to equipping individuals with the necessary tools, education, and engaging conservation programs to make a difference. Our mission is to drive local action for global ocean conservation. No matter where you are—be it salt water, rivers, lakes and beyond—we are here to create and enable Ocean Torchbearers. Join us in protecting and preserving the waters you love.
Related Reading: Protect What You Love: Ocean Stewardship As a Diver
At the heart of AWARE Week is the all-new PADI AWARE Specialty course. This new and exciting course goes beyond any educational endeavor; it's a launchpad for action that thrusts divers and non divers alike directly into the world of marine conservation. By combining passionate instruction from PADI professionals and a hands-on digital PADI e Learning experience, the AWARE specialty course dismantles the barriers between diving and conservation, making the step toward responsible marine stewardship accessible to all.
The value of these 10 tips to save the ocean cannot be overstated. As divers, we have a unique connection to the underwater world, witnessing its beauty firsthand and understanding the importance of its preservation. By following these guidelines, we become responsible stewards of the ocean, ensuring its health and vitality for future generations.
Each tip holds immense value in protecting marine life, habitats and ecosystems. By "taking only photos," "respecting wildlife," and by "becoming a citizen scientist," you can actively contribute to the conservation of our underwater world. These tips inspire us to take tangible action, whether it's participating in cleanup efforts, supporting eco-friendly businesses or staying informed about ocean issues. As divers, we have the power to make a real difference and give back to others to safeguard the ocean we love. Together, we can create a sustainable and thriving underwater world.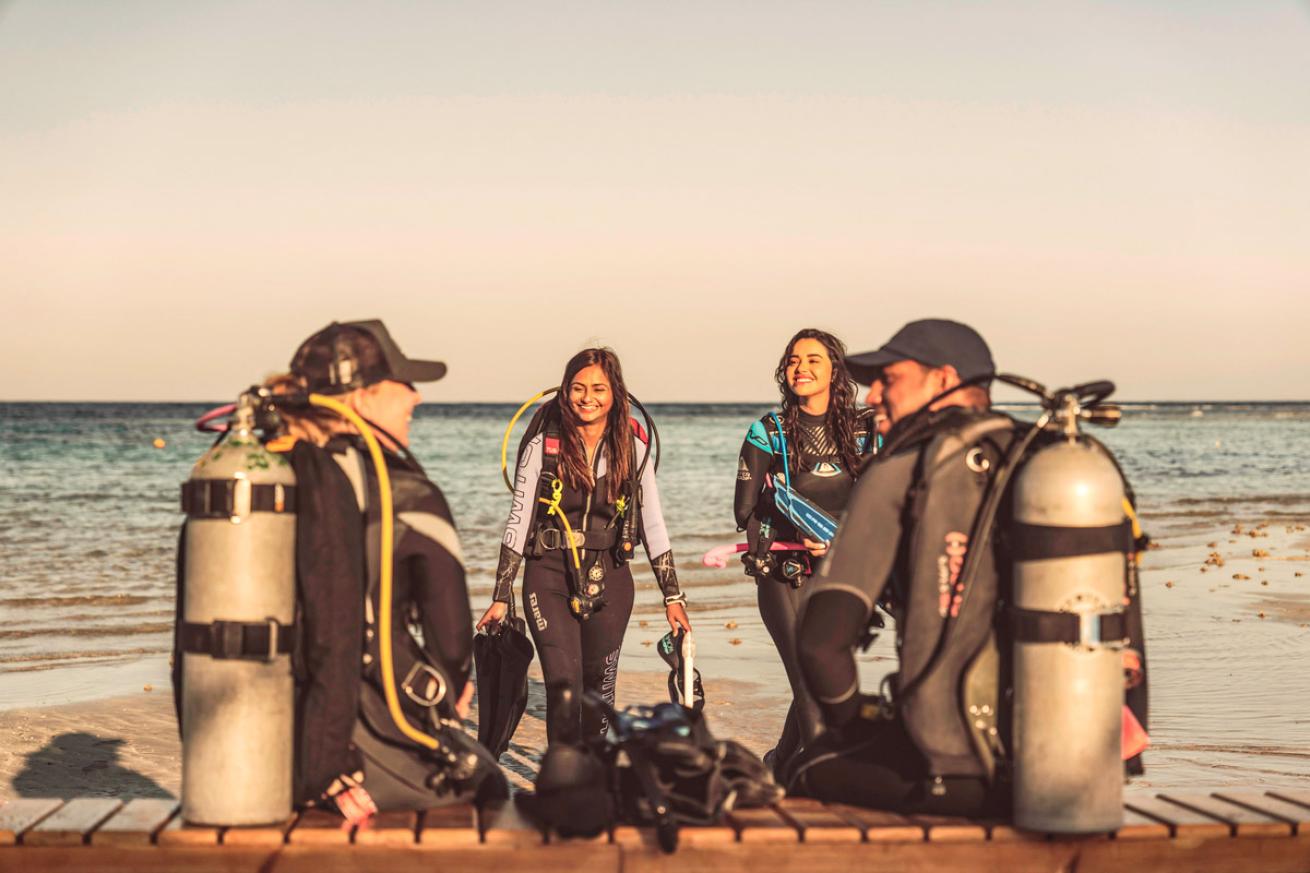 Every single action makes a difference in the grand scheme. Don't wait to take yours.

PADI
Find the PADI AWARE Specialty course at your local PADI dive center or explore the PADI AWARE Specialty course information page (padi.com/courses/project-aware-specialist) to learn more.
Also integral to AWARE Week's mission is the "Adopt the Blue" initiative. This flagship program underpins the PADI Blueprint for Ocean Action. This program allows PADI Dive Centers and Resorts to identify local conservation challenges and connect ocean opportunities across the globe in the world's largest network of underwater sites for conservation action. Adopt the Blue encourages divers to choose dive sites adopted by PADI Dive Centers and Resorts. By doing so, you'll be supporting marine protected areas and empowering the network of eco-conscious businesses that sustain them through citizen science. Thanks to the dedicated support of Blancpain, PADI AWARE's founding sponsor for marine protected areas, we have been able to create this program and connect the dive industry.
Book your dives with PADI Eco-Centers, the top choice for divers and adventurers prioritizing ocean-first, sustainable operators. By supporting these centers, you contribute to a sustainable future for our oceans and align with the philosophy of Adopt the Blue.
Related Reading: PADI Club Divers Remove 100 Pounds of Marine Debris from the Florida Keys
AWARE Week isn't just about diving—it's also a celebration of marine life. We hope to create an understanding of its fragility and a commitment to its protection. Be ready for a flurry of activities: You can become a citizen scientist by submitting conservation data to PADI AWARE, attending workshops, taking AWARE courses and hearing enlightening talks from environmental experts in communities near you. This AWARE Week, unite with divers and conservationists to preserve the underwater world.
So, mark your calendar for September 16 to 24. Dive into ocean change and help preserve underwater habitats. Visit the website (padi.com/awareweek) to join the movement for positive impact.
Ready to make your dives count? Reach out to us at [email protected] and dive into action. You can also check out the PADI Conservation Activities Locator at (padi.com/conservation/activities) to discover more ways to engage. The marine realm awaits your action.
PADI AWARE Week is your gateway into ocean conservation, one dive at a time. Together, we can turn the tide and advocate for a healthy ocean for future generations. Let's make waves in ocean conservation—because there's no greater adventure than protecting what we love.
---