Diving the Adolphus Busch Sr. on Big Pine Key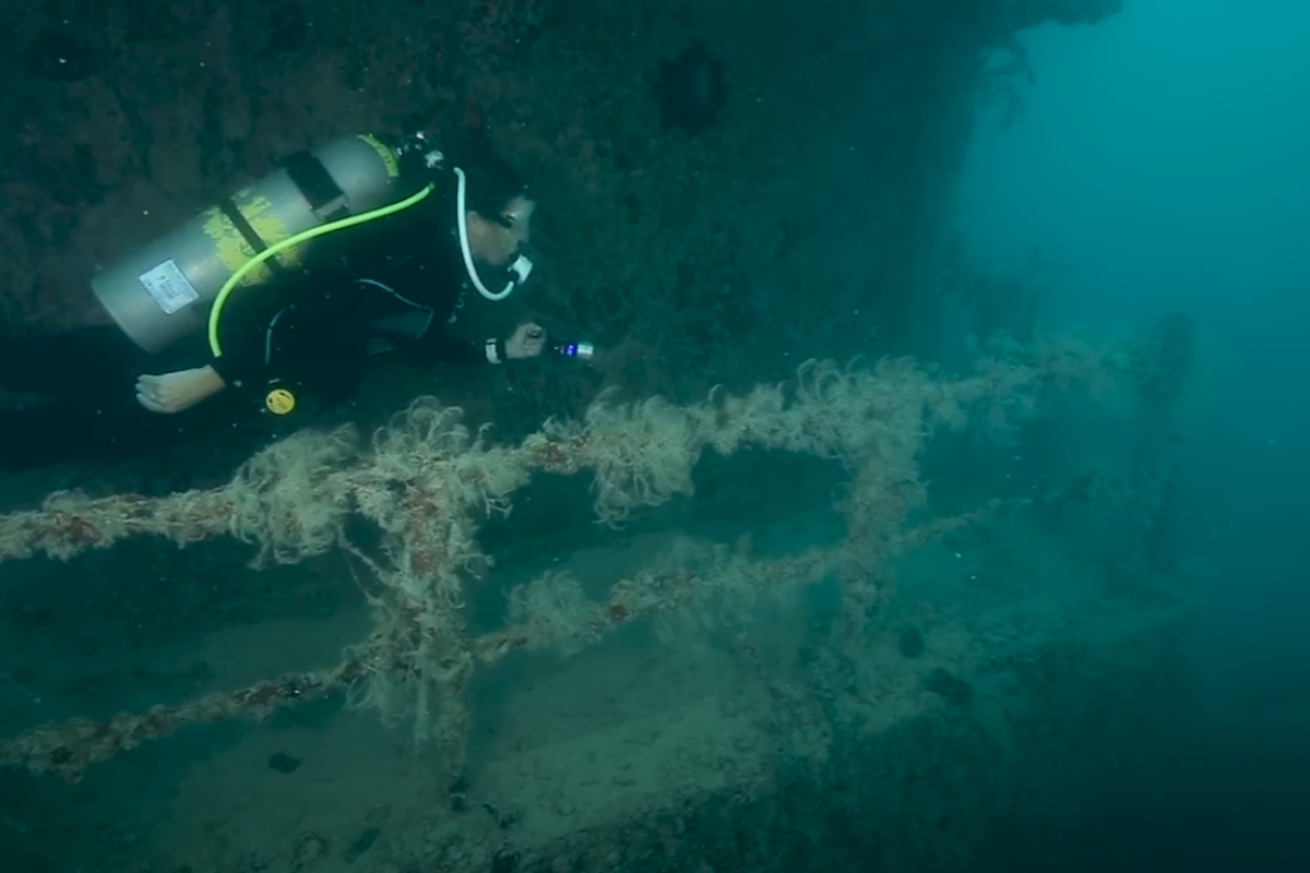 The Adolphus Busch Sr. is the ship that put Big Pine Key on the wreck diver's map.

Scuba Diving magazine
Adorable Key deer–smaller versions of their northern cousins–are the topside attraction you shouldn't leave Big Pine Key without trying to see (look for them in the National Key Deer Refuge as well as down almost any residential island street).
But ask any avid Florida Keys diver what you shouldn't miss below the water's surface, and they'll be quick to name the Adolphus Busch Sr. wreck, the star attraction for experienced divers in this stretch of the Lower Keys.
The 210-foot former cargo freighter was intentionally scuttled off Big Pine Key in 1998 and has been amassing marine life ever since. Fun fact: The freighter had a brief movie career—in 1957, it starred as Ruby, a tramp boat used for smuggling, alongside Robert Mitchum, Jack Lemmon and Rita Hayworth in the adventure drama "Fire Down Below."
In true Hollywood fashion, the Adolphus Busch Sr. is now an icon, one of nine wrecks along the Florida Keys Wreck Trek. After an uneventful and explosive-free sinking, it sits upright and intact in 110 feet of water, just begging experienced divers down to explore.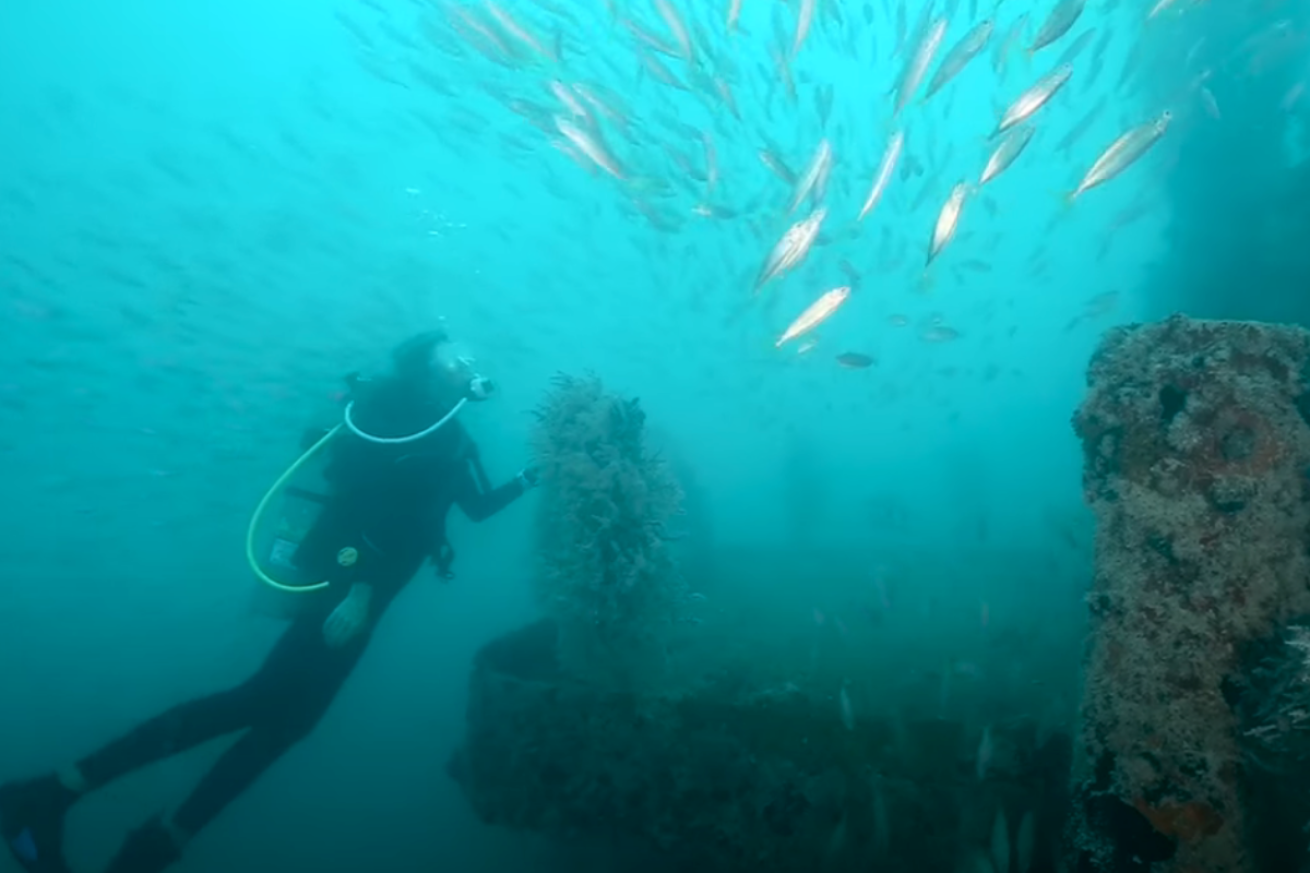 Formerly The Ocean Alley, this island freighter was purchased by the local dive community in 1998 with the generous assistance of Adolphus Busch IV.

Scuba Diving magazine
The ship was originally built in Scotland in 1951 and served under several different names and flags as a short-haul island freighter before being scuttled and memorialized as a dream wreck for divers. It was given its current name–a tribute to an Anheuser-Busch magnate–by a family member who helped fund the sinking of the ship together with the Looe Key Artificial Reef Association.
The former cargo ship was towed from Haiti to Miami, gutted and cleaned for divers before being scuttled off Looe Key. While the Busch brewing family patriarch may not be around to enjoy diving his namesake wreck, plenty of experienced divers are happy to do so for him.
"I love the swim-throughs on the wreck," says Max Ebel of Captain Hook's, a dive shop with outposts in Big Pine Key, Marathon and Key West. "Sometimes, goliath groupers hang out inside. So you'll go around a corner and be staring into the eyes of an 800-pound fish."
In addition to goliath groupers, which are almost always spotted outside the wreck if not inside, large bait balls of fish and even schooling hammerheads have been encountered here.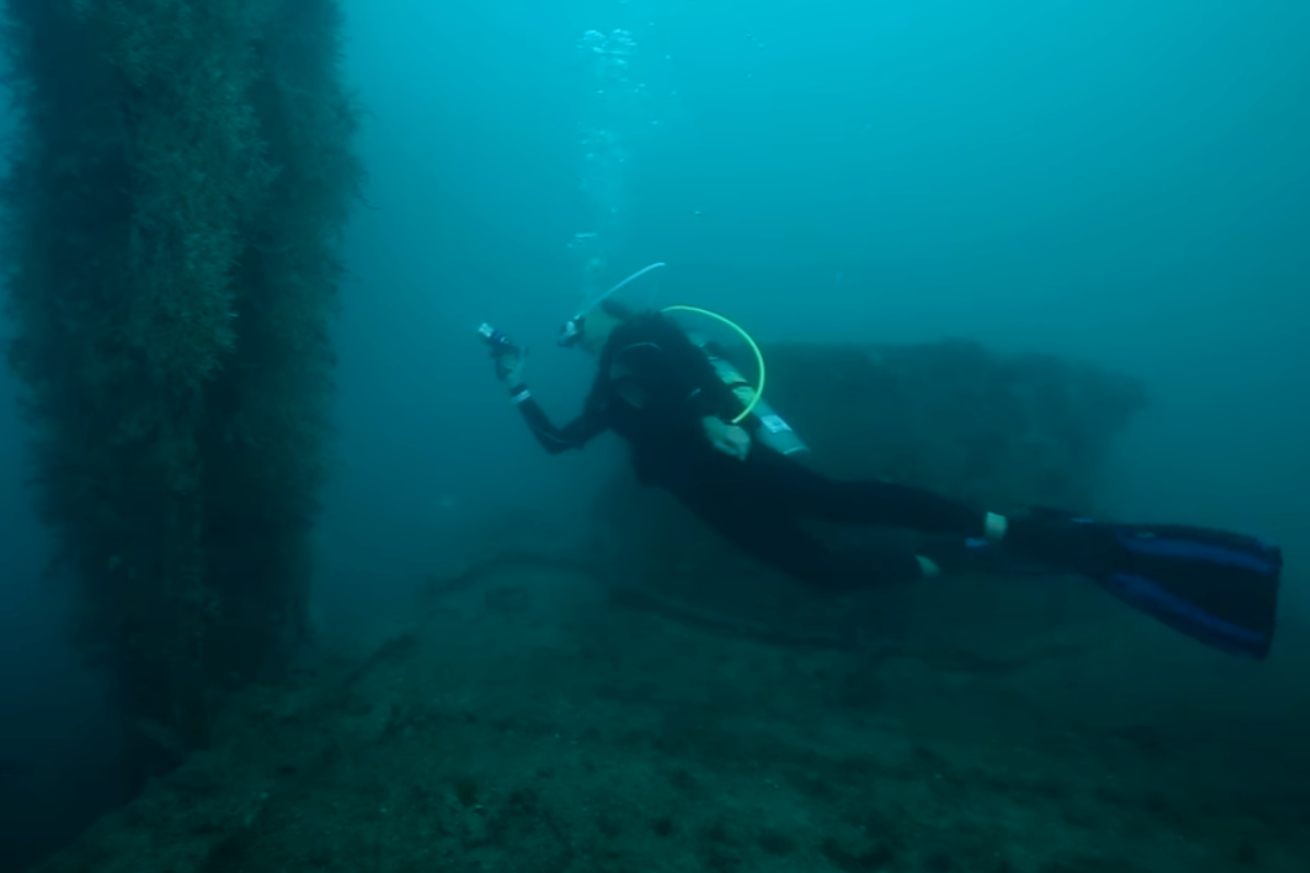 Today the Adolphus Busch is home to a fascinating variety of marine life.

Scuba Diving magazine
On the sandy seafloor, Southern stingrays are frequently seen hunting for their favorite shellfish meal, flapping their wings low to the sand. Lemon sharks are sometimes spotted circling the wreck's coral-covered rusting mass, too.
For divers with some experience under their weight belts, light penetration of the Adolphus Busch Sr. is not only tempting but inviting, too, thanks to the way it was cleaned and prepared before being scuttled to become a scuba playground and marine-life magnet.
The ship's cargo holds are easy for experienced divers to penetrate and a reliable spot for getting spooked by behemoth grouper. During the summer months, thousands of shimmering silversides–drawn closer to shore by the Gulf Stream–can make the wreck almost appear as if it's moving, as they engulf the wreck, constantly shifting direction in synchronized, swirling unison. Look for moray eels and tons of tropical fish life everywhere on the ship's skeleton, too.
Ebel says that since the Adolphus Busch Sr. was sunk closer to shore than some of the other wrecks in Florida Keys, visibility here can sometimes pose a challenge–another reason this wreck is considered an advanced dive. But there's usually not too much current on the wreck, he says. And that only adds to the ease of light penetration and relaxed exploration that awaits.
One thing's for sure: The Adolphus Busch Sr. is still offering plenty of cinema-worthy drama for divers who like an adventure-filled show.