Five Incredible Dives On Ningaloo Reef, Australia's Overlooked Treasure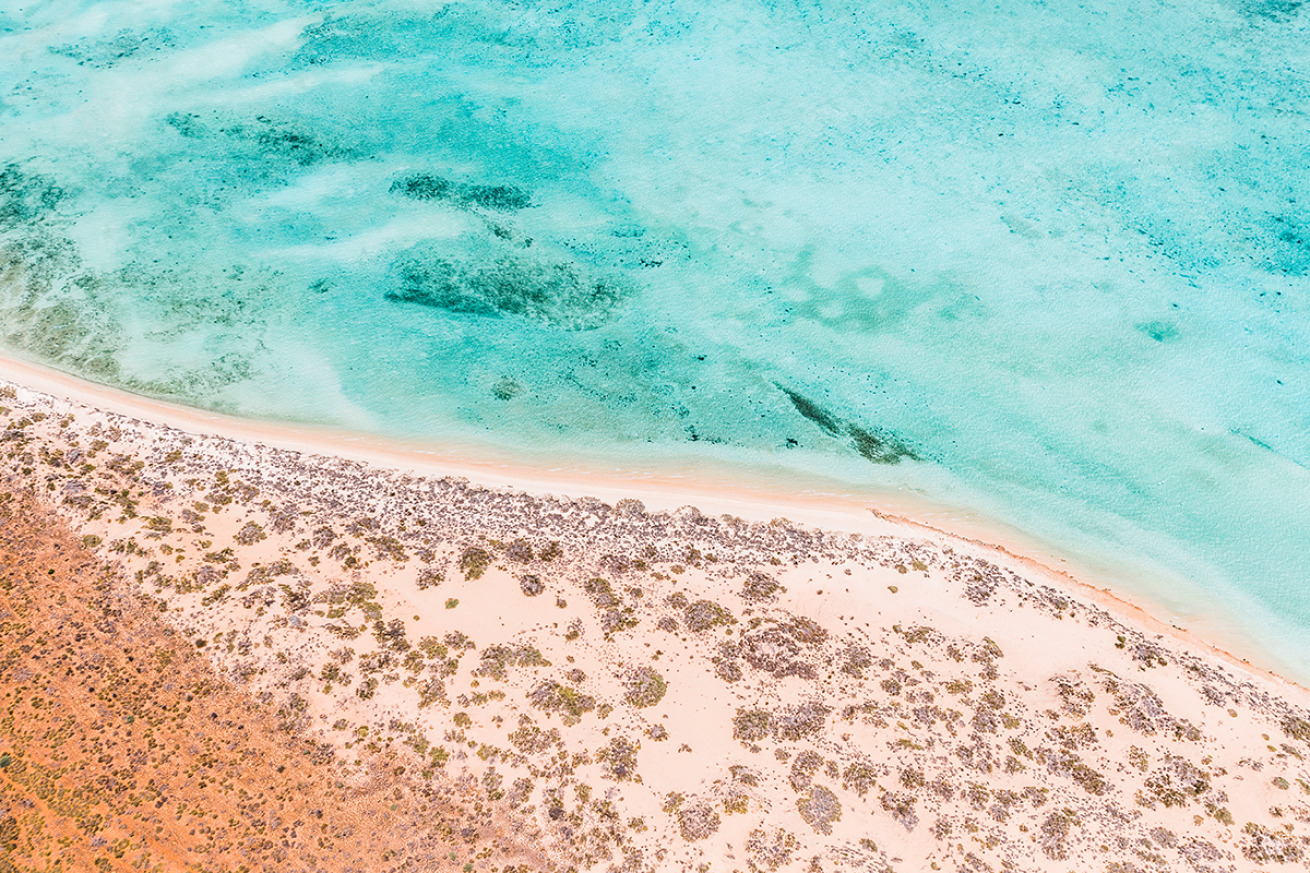 The crystal blue waters of Ningaloo Reef tempt divers the moment they arrive.

Shutterstock.com/Violeta Brosig
Mention "diving" and "Australia" to most people and Queensland's Great Barrier Reef is practically guaranteed to be the first topic of conversation. While that particular natural wonder tends to get all the glory (it can be seen from space, after all), Australia's other UNESCO World Heritage-listed reef—Ningaloo on Western Australia's Coral Coast—is equally worth a visit.
The world's longest fringing reef, it stretches from the seabeds of Carnarvon's Red Bluff to the Muiron Islands and Exmouth Gulf's Bundegi Beach. These sprawling 185-plus miles are a biodiversity hotbed, housing 700 species of reef fish and more than 300 types of coral, as well as rare and endangered animals like dugongs, manta rays, dolphins, tiger sharks, loggerhead turtles and leopard sharks. Ningaloo boasts the biggest known aggregation of whale sharks (March-July) and is a nursery for some 35,000 migrating humpback whales (July-October). Come during the right season, and it's possible to check a mess of charismatic megafauna off your bucket list.
While it's a journey to reach one of the most far-flung parts of this vast country, the reef's spectacular wilderness is within easy reach once you arrive: Because Ningaloo is a near-shore reef system, most of its 200-plus dive sites are a mere 20-30 minutes away by boat. Hard-to-reach also means fewer visitors, so the coral is pristine and full of flourishing fish.
Blizzard Ridge at Lighthouse Bay
Blizzard Ridge, located along the inner reef's Lighthouse Bay, earned its name for two distinct reasons. On a windy day, the sandy bottom here tends to stir up, creating "blizzard-like" conditions with poor visibility. Yet when the weather does cooperate, lucky divers will fin through so many swirls of shoaling reef fish that Blizzard Ridge can feel like a mesmerizing storm of marine life. Part of Ningaloo's sanctuary zones, the site is also home to olive-headed sea snakes, rock cod, white tips, porcupine rays and thriving giant morays with skulls not much smaller than a pitbull's. On occasion, you may even encounter a leopard shark, wobbegong, manta ray or dugong.
Exmouth Navy Pier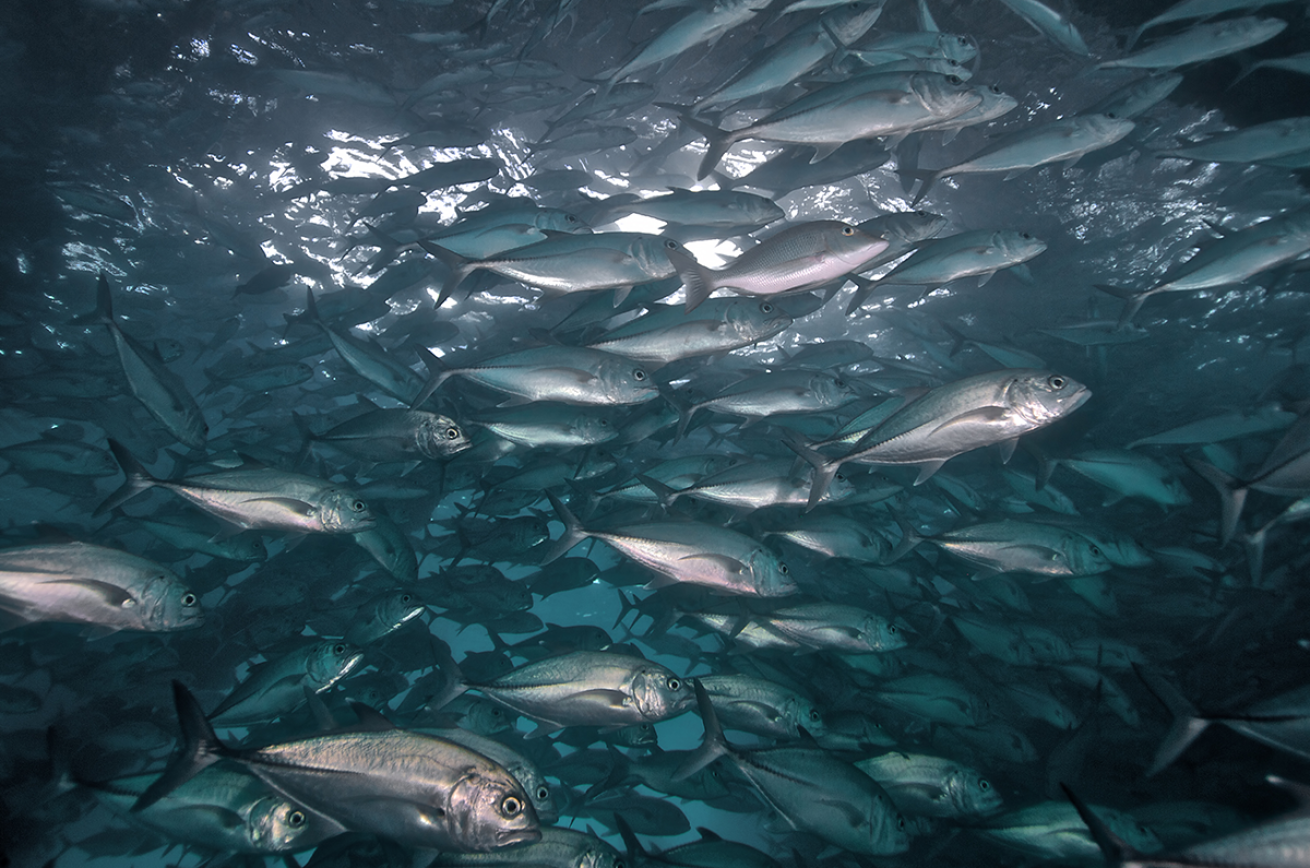 Jacks school at the Navy Pier.

Shutterstock.com/Kaohanui
No trip to Ningaloo is complete without a dive (or several) at the 300-meter Navy Pier, which is frequently rated as one of the top ten shore dives in the world. It attracts—at last count—over 200 different species. Diving here can feel a bit like dipping into an aquarium filled with creatures of every shape; look for wobbegongs, gray nurse sharks, scorpion fish, snappers, nudibranchs, Moorish idols, parrotfish, sea snakes, cuttlefish and the BFG (Big Friendly Grouper), a beloved resident that somehow has developed a knack for sneaking up on divers despite his 600-pound-plus size.
The pier stands alone on an isolated part of the coast that is not accessible to the general public (or fishermen) as it still occasionally services the nearby Australian naval base. Currently, Dive Ningaloo is the only operator to hold a license for scuba diving tours at the Navy Pier.
Ranger's Bommies
Situated across from a Cape Range National Park's ranger posts, this under-the-radar gem is frequented by liveaboards and snorkelers. Don't let the shallowness (20-30 feet) of the site fool you—there's magic hiding in the sand and underneath the impressive, healthy Porites coral bommies that give the area its name. While schools of bream, parrotfish and pufferfish circle overhead, immense stingrays wedge themselves underneath the coral structures. Charismatic species like leopard sharks, manta rays and lemon sharks patrol the perimeter of the reef, while shovelnose guitarfish bury themselves, blinking conspicuously at passersby.
Cod Spot at the Muiron Islands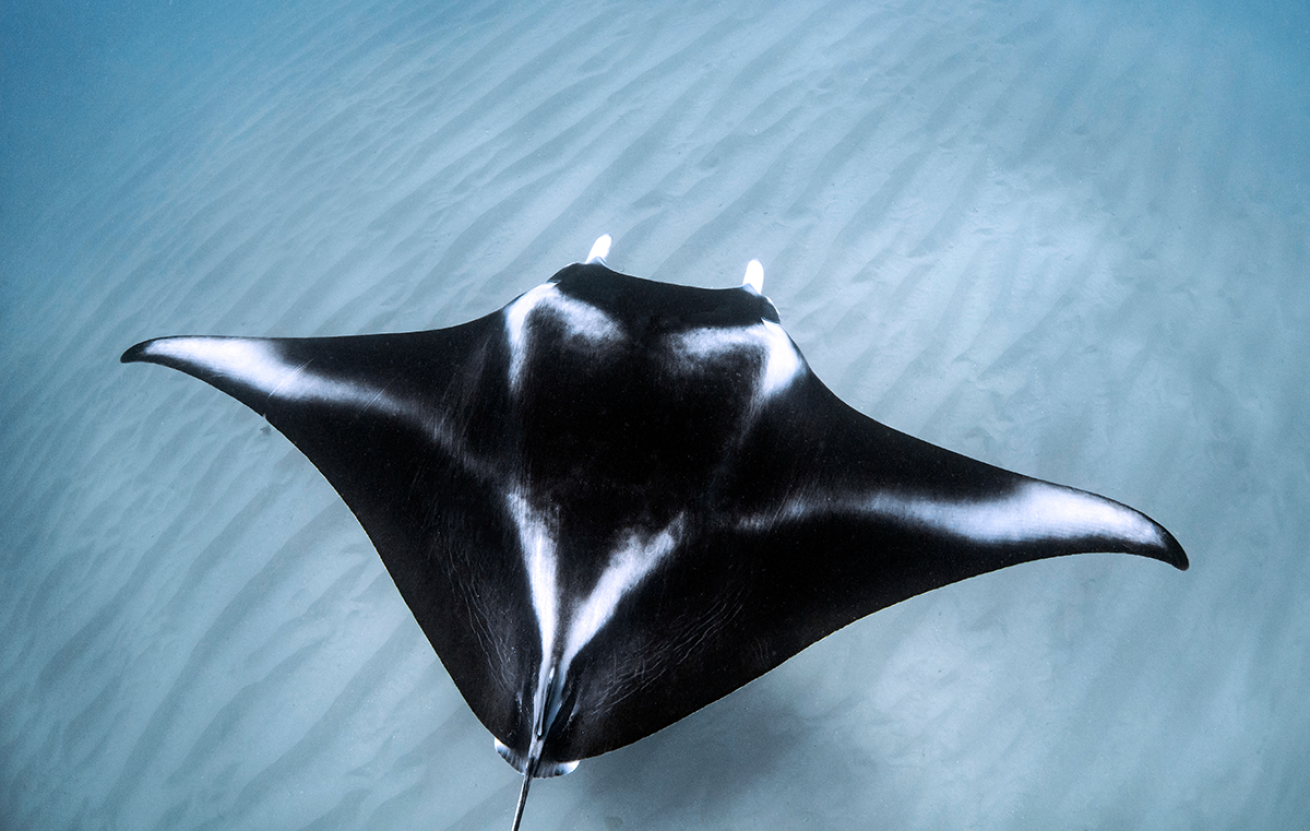 Manta rays are a key encounter at Ningaloo Reef.

Shutterstock.com/Lewis Burnett
Many divers at Ningaloo are on the lookout for manta rays and, despite its name, this relatively far-flung site (a 1.5 hour boat ride from shore) is one place you're likely to find them. The site's large bommie (a coral outcrop) serves as a cleaning station for rays as well as turtles and white tips. Even when the rays don't make an appearance, there's plenty to see, including octopus, stingrays, sweet lips, angelfish, goatfish, rabbitfish, massive schools of fusilier and the site's namesake potato cod. But during Ningaloo's humpback whale season (July-October) the most exhilarating part of your dive may be what you can hear; an invisible chorus of chirps and moans that seem close, but just out of reach.
Labyrinth at Lighthouse Bay
A local favorite, the aptly named Labyrinth features a maze of limestone craters and swim-throughs that can disorient the uninitiated. The crevices draw in a diverse array of marine life, from white tips napping in caves to crayfish crawling over staghorns and gorgonian sea fans to schools of fusiliers deftly navigating coral outcrops. It's also a go-to spot for octopus, sweet lips, batfish, moray eels, groupers, blue spotted rays and many of Western Australia's 20-plus varieties of sea snake. Thanks to local no take laws, the wildlife here is noticeably relaxed and willing to cruise along with divers—sometimes they're even a bit curious. It's not unusual for a bolder sea snake to examine itself playfully in your mask. Another highlight is the turtle cleaning station, where green sea turtles and occasionally loggerheads or hawksbills enjoy a spa treatment.
---
Are you ready to step up, help save the ocean, and #LiveUnfiltered at the same time? Sign up for a PADI Open Water Diver course now.
---