How to Exercise for Scuba Diving
Outsiders might not consider diving the sporting world's most demanding endeavor. But divers know how strenuous and grueling strong currents, cold water and other challenging conditions can be. So it's no wonder that more of us are incorporating fitness into our dive training.
"A diver's comfort, safety and enjoyment of the sport originates with his medical health and physical fitness level," says Gretchen Ashton, a National Board of Fitness Examiners certified personal trainer and International Sports Sciences Association elite trainer who co-authored the ScubaFit Diver Course, a PADI distinctive specialty. "It is particularly helpful to establish a minimum level of fitness to simply be able to participate in the sport safely."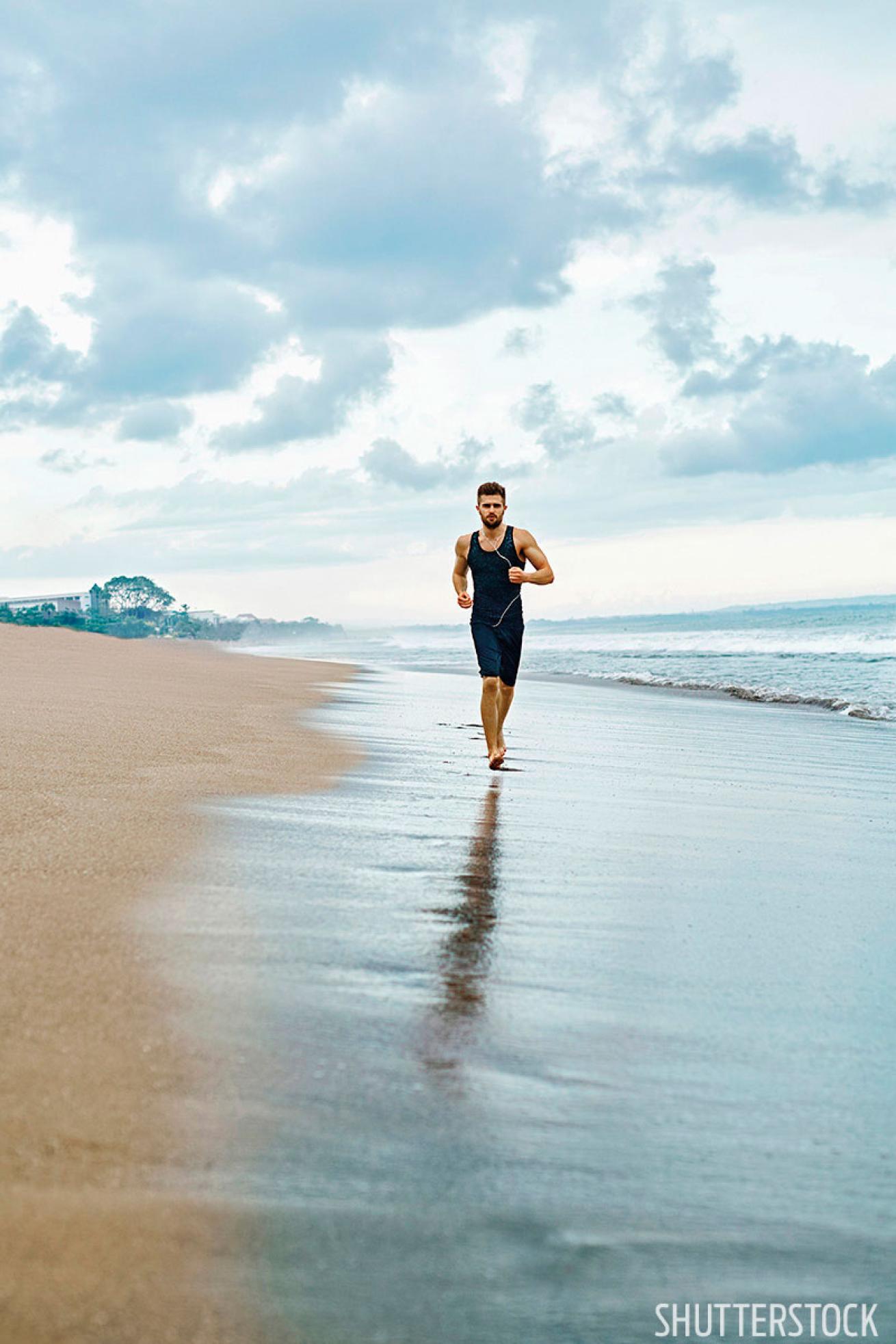 It's never too late to get in shape.

Shutterstock
Consider that your fitness level can affect susceptibility to DCS and other diving-related injuries, not to mention contributing to more-efficient air consumption and overall enjoyment, and it becomes clear that being fit is a big benefit to divers. Then why do we see so many out-of-shape buddies on dive boats? Because fitness is time consuming, difficult and requires commitment. With demanding careers, busy family lives and a packed calendar, most of us are lucky to squeeze in enough underwater time to maintain sanity — much less find time for the gym. However, in the end there's no better reason to focus on fitness than safety.
"The added stresses of the underwater environment, use of gear, and the elements of diving logistics affect even the fittest of divers," says Ashton, a diver of 16 years. "Depending on the type of diving and longevity in the sport, higher levels of fitness might be appropriate."
BE REALISTIC (LIKE, NOW)
You're probably not as fit as you think you are — or need to be. "Many divers have yet to recognize the importance of physical fitness," Ashton explains. "These are often the same divers who think diving itself is a workout. We learn early in our dive training not to exert at depth for a number of important reasons, including reducing the risk of DCS, so if diving feels like a workout, you're not fit enough for the type of diving you're doing."
According to Ashton, it's never too late. "It can be difficult to begin an exercise program and stick with it," she says. "To be successful, it's important for divers to find a fitness activity that is convenient, as location ranks highest for consistent participation and ultimate success in establishing and maintaining a fitness lifestyle. It's an added benefit to find an activity you enjoy, but sometimes we just have to learn to like what's good for us."
FOCUS YOUR EFFORTS
Cruising underwater is often the easy part. Getting down to that blissful point — and back home safely — is where fitness plays a key role.
"Based on the health profile of the diving community and our understanding of diving physiology, aerobic exercise is the highest fitness priority for divers," says Ashton. "This form of exercise helps divers maintain their heart, lungs and other body systems for breathing underwater with scuba, and it helps prevent heart disease, cardiovascular illness, high blood pressure, obesity and diabetes."
Adding strength training to the mix will increase your performance underwater and topside. "The most reported musculoskeletal conditions relate to back, shoulder and knee problems," she says. "Keeping muscles toned helps stabilize joints and prevent musculoskeletal injuries. Plus, muscle utilizes more calories than fat and helps divers maintain a healthy weight. Stretching is another important component of a balanced fitness for diving program, as it is essential in preventing injury."
Once you've found a routine that works for your body and mind, Ashton advises that incorporating it into your daily life is an important key to success.
"Divers in particular benefit from consistency," she says, "especially with cardiorespiratory fitness of the heart and lungs, which is achieved with regular aerobic exercise. This is because improvements in cardiorespiratory fitness diminish quickly within just two weeks of inactivity."
FEED YOUR MACHINE
Working out simply isn't enough. Fueling your body properly is essential, according to Ashton. And it's something we often ignore, especially when on a dive trip.
"More than anything else, divers overlook the importance of good nutrition," she says. "Most divers overeat, especially on dive days. These are often the same divers who think diving itself is a workout and are always discussing the calories burned during diving to justify eating and drinking whatever they wish."
Ashton says the increased hunger that we often experience after a dive can be avoided by eating better all the time, and especially before dives. "Controlling portions and making better food choices are key nutrition changes that ultimately make a dramatic and positive impact on the health of divers."
By eating healthful foods in smart amounts, divers can benefit their health in ways beyond weight and body fat, including decreasing the risk of heart disease, high blood pressure and diabetes.
PLAN FOR THE LONG HAUL
Diving can be a sport for a lifetime, but only if you get into shape and stay that way. "If divers plan to dive their entire life, they should also plan to exercise their entire life," says Ashton. "The benefits achieved in the 20s, 30s and 40s will aid divers in their 50s and 60s."
Those benefits can start to add up to a very attractive package, according to Ashton. "Practicing ongoing physical fitness for a lifetime helps divers prevent, manage, and reverse illness and disease, improve the transportation of oxygen to muscles, reduce the amount of air used, extend dive time (not bottom time), increase endurance and reduce fatigue, carry less weight, improve mental acuity, reduce the risk of decompression sickness (DCS), improve agility on boats and uneven terrain, improve comfort and movement on the surface and underwater, and improve buoyancy control and fin-kick efficiency."
Do you really need further convincing? See you in the gym.