Overcoming Fear: From Scuba-Phobic to Manta Ray Expert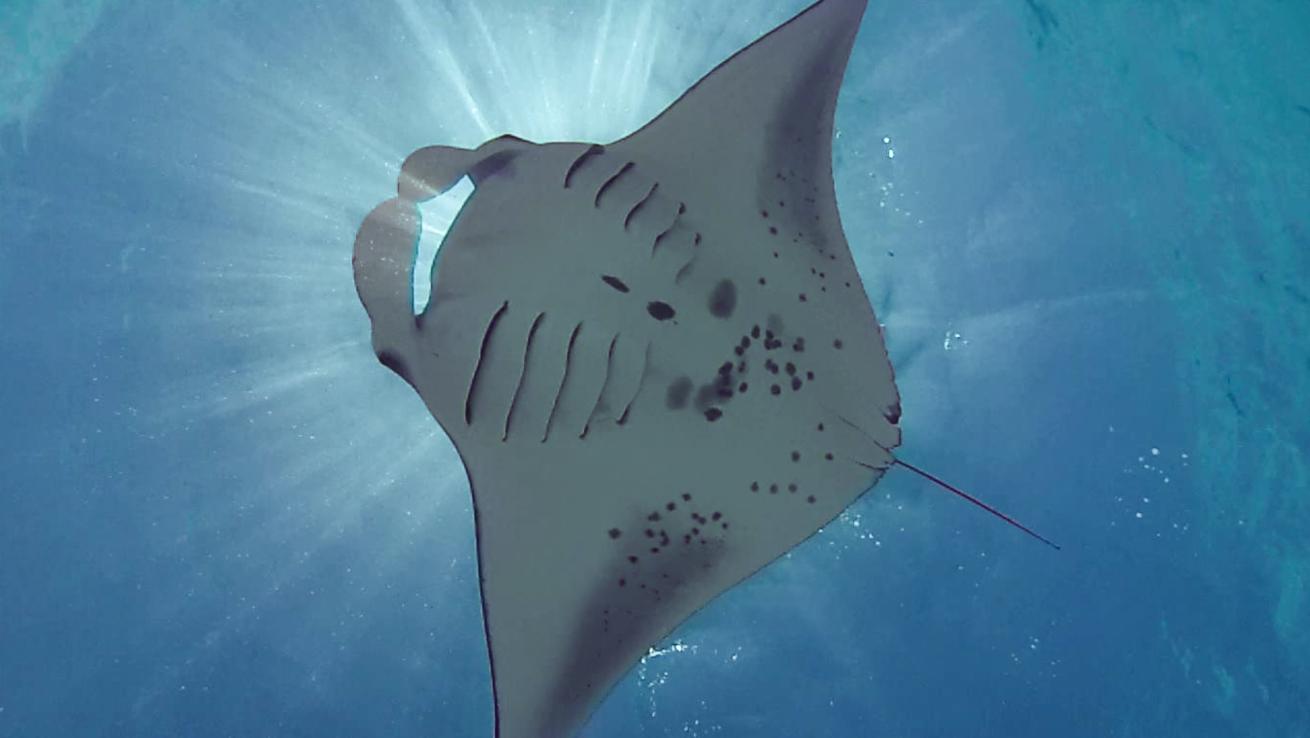 A clear ID shot of a reef manta ray–the unique spot pattern on the ventral surface enables researchers to identify individual manta rays.

Courtesy, Annie Murray
Story by Dr. Annie Murphy as told to Brooke Morton
I never had an interest in scuba diving. When I was 21, my friends and I took a vacation in Utila in the Bay Islands of Honduras. They all decided to take their Open Water course and told me, "You're doing it." I sunburn easily and really just wanted to hang out, but they said I didn't have a choice. And thank goodness.
On Overcoming Her Discomfort Underwater
I wasn't a natural when it came to scuba diving. I had terrible problems equalizing and my buoyancy was shocking. But I'm stubborn. I like to get things right so I stuck with it. I remember glancing around at my friends during the confined water pool sessions. We all just looked so ridiculous. That really put me at ease.
Getting Hooked
Five of us took that Open Water course as a group. Then three of us went back and stayed on Utila, working our way up to Rescue Diver. After that, just one friend and I carried on, becoming instructors together. It took us about three or four years of traveling back and forth from the U.K. She ended up pursuing a career in physiotherapy, and I pursued work as a dive instructor.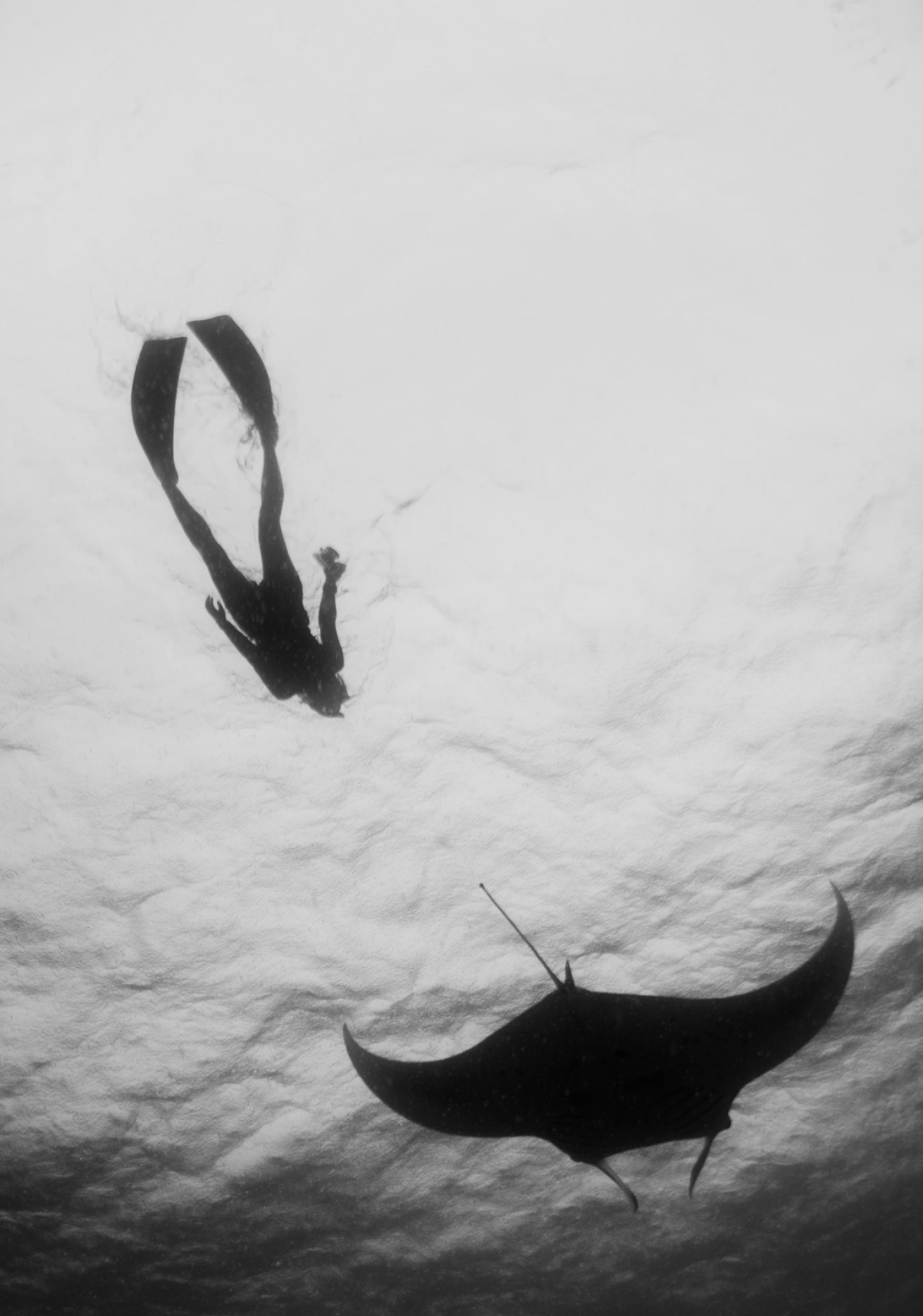 Dr Murray collecting behavioural data in the field.

Courtesy, Annie Murray
Following the Sharks to Mozambique
A desire to dive with sharks led me to take an instructor job at Barra Dive Lodge Resort in Mozambique. Everything changed for me the day we dove at a manta cleaning station called Giant's Castle off the town of Tofo. It was my day off and we were just fun diving. Then I saw them. Everyone tells you how large mantas are, but that doesn't prepare you for the moment you first see one. Its size and grace were so mesmerizing. It was nuts.
Related Reading: World's Largest Known Manta Ray Population Found Off Ecuador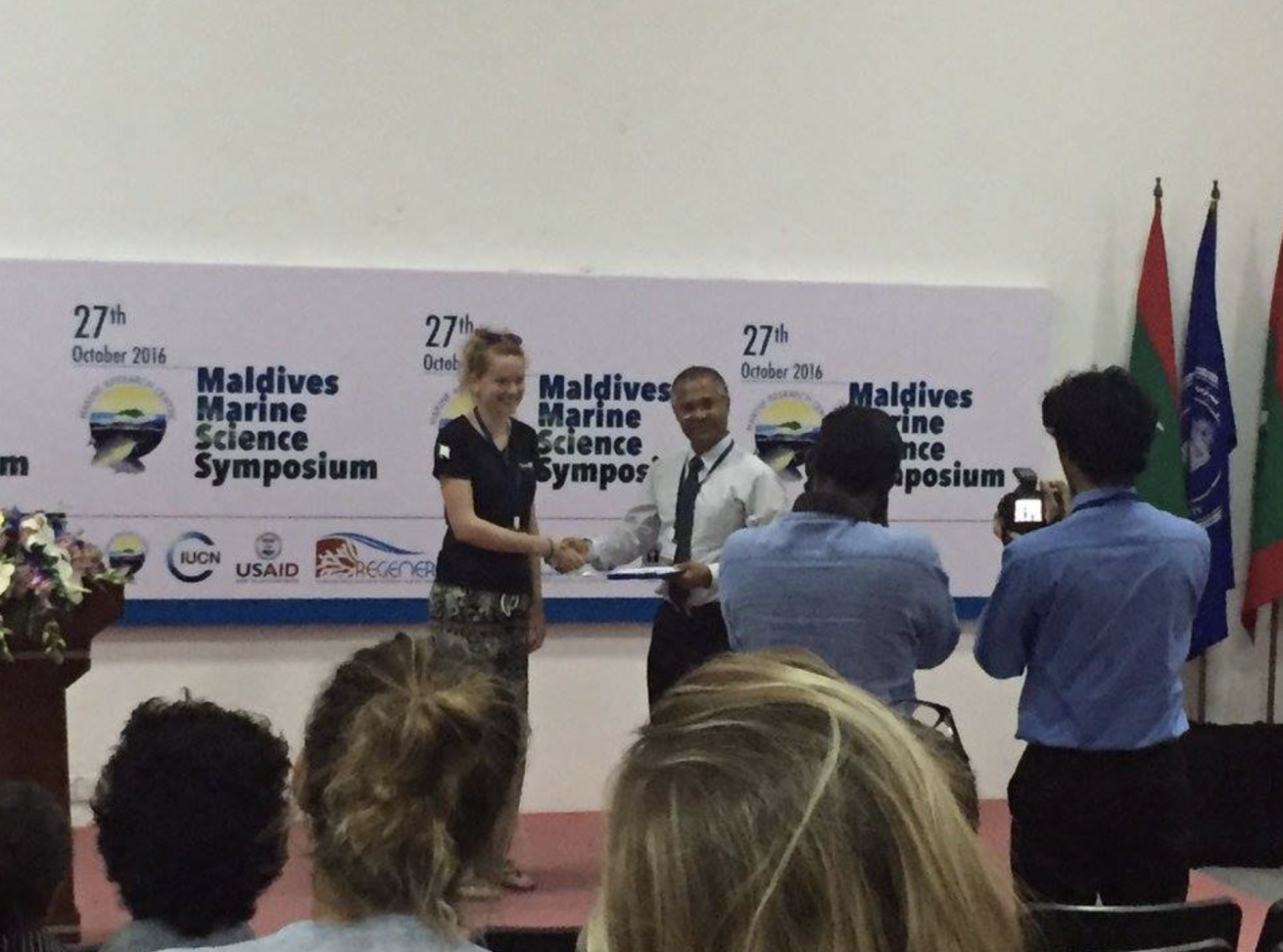 Dr. Annie Murray presenting her PhD research on manta foraging flexibility at the First Maldives Science Symposium in Male (2016).

Courtesy, Annie Murray
A New Focus
The more time I spent in the water with them watching their behavior, the more charmed I was. I started becoming curious about the research I saw others working on. But I was convinced I could never do what they were doing because of my background. My undergrad degree is in arts. But I reached out to a researcher for advice. It happened to be Dr. Simon Pierce, co-founder of the Marine Megafauna Foundation, actually, who recommended I apply to the University of York's one-year masters program in marine management. I was extremely lucky to get a place in that course. Today, I'm an affiliate with Manta Trust, specializing in manta social behavior and manta research in Papua New Guinea.
Maldives Bound
As part of that MSE, I did a side project with Guy Stevens, the founder of Manta Trust. At the time, he was working toward his PhD with the University of York. I knew that he had a Maldives Manta program, and I begged to be accepted as a student and work there. That's how this all started.
Day in the Life
A standard day when I was collecting my PhD data entailed waking up and getting my dive equipment and camera ready. Then we'd hop in the research dhoni, which took us to various aggregations sites. At each site, we'd work together to start spotting mantas, whether it was the small dorsal fins at the base of the tail or the tips of pec fins. Or we'd hunt for that dark diamond shape that you see from the surface. As soon as we spotted mantas, we'd hop in and start video recording behavior. Every day, we'd travel to a series of areas, but the main study site was Hanifaru Bay in Baa Atoll. That place is absolutely stunning. It's one of the few places on the planet where you can see really large aggregations of mantas feeding together.
My Area of Study
My main focus of study is foraging behavior among reef mantas. The biggest question I want to answer is if there are leaders and followers in these groups. I'm curious about manta social structures and how much flexibility is involved.
Related Reading: Winged Wonders: Making the Most of Magical Manta Encounters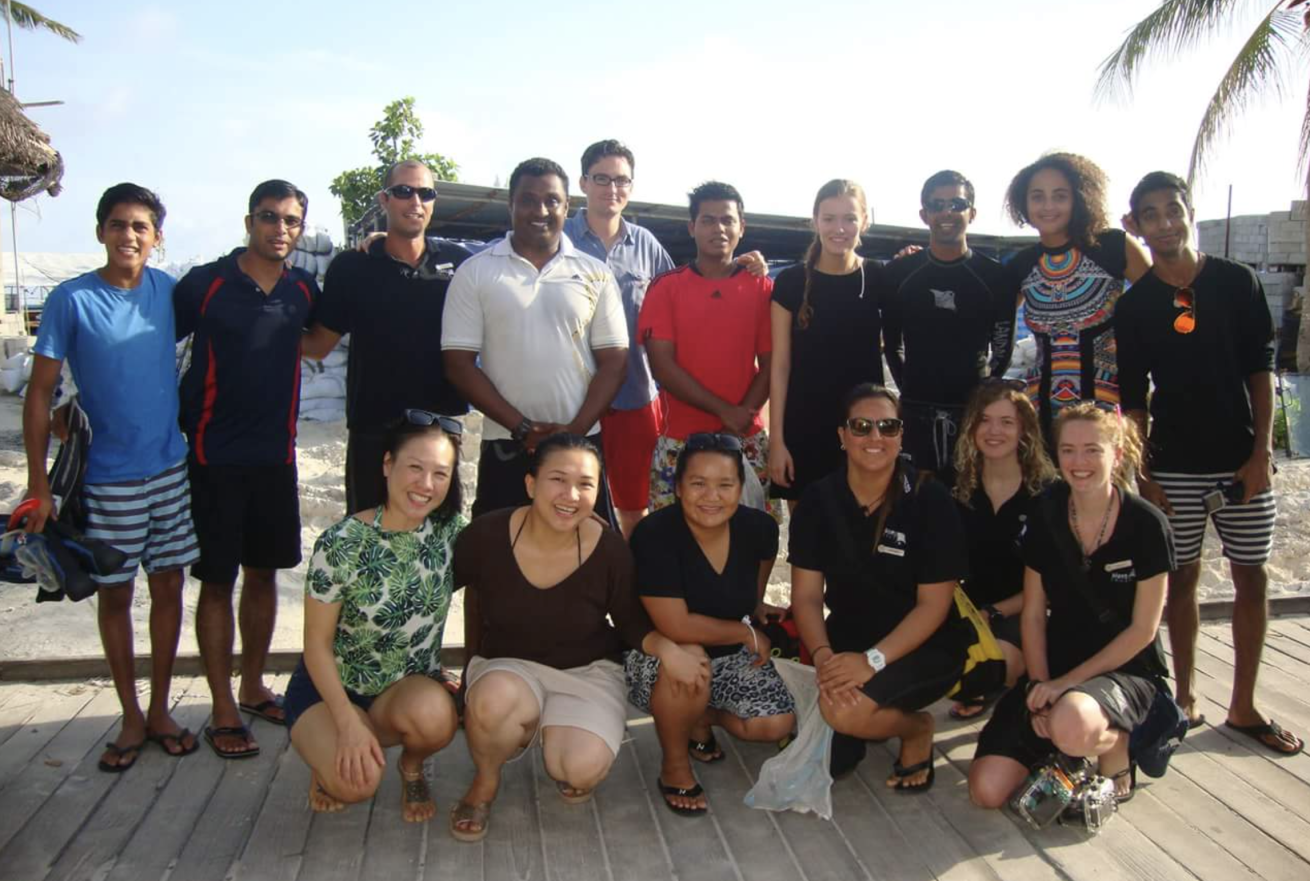 As part of the Maldives Manta Conservation Programme, the team would run boat trips with resort staff to experience swimming with manta rays themselves.

Courtesy, Annie Murray
What's Next
Next year, I hope to head back to Papua New Guinea. This country has no reported mobulid fisheries and is extremely remote. Plus, you don't have very little pressure from tourism, so it's just a really special place to research.
It's all been such a massive adventure. I never thought I would scuba dive. I was scared of deep water when I was a child up until that first Utila trip. I never thought I would have these opportunities. I've met some amazing people, people along the way who have helped enormously. It's been quite the ride.
---