The Regenerative "Wonder Crop"
Worldwide, kelp forests line one-third of our coastlines—but 40 to 60 percent of these sea forests have declined, and others are threatened due to climate change and other human impacts. But growing kelp on underwater farms is on the rise: Global output of farmed seaweed tripled between 2000 and 2019.
Kelp and seaweed are zero-input crops, meaning they require no land, fertilizer or fresh water. This makes farmed kelp attractive in the face of future scarcity of food and arable land. I've been researching kelp restoration and conservation for the past year to understand how lessons scientists have learned in one place might provide insights into saving kelp forests in another state, country or continent.
Along the way, I've been curious to try sustainable products made of kelp or seaweed, and I've come across way more than seaweed salad. From burgers and pickles to sweaters and shampoo, wildharvested and farmed seaweeds are quickly making their way into the mainstream.
Related Reading: Shark Diving for Science in South Africa's Kelp Forests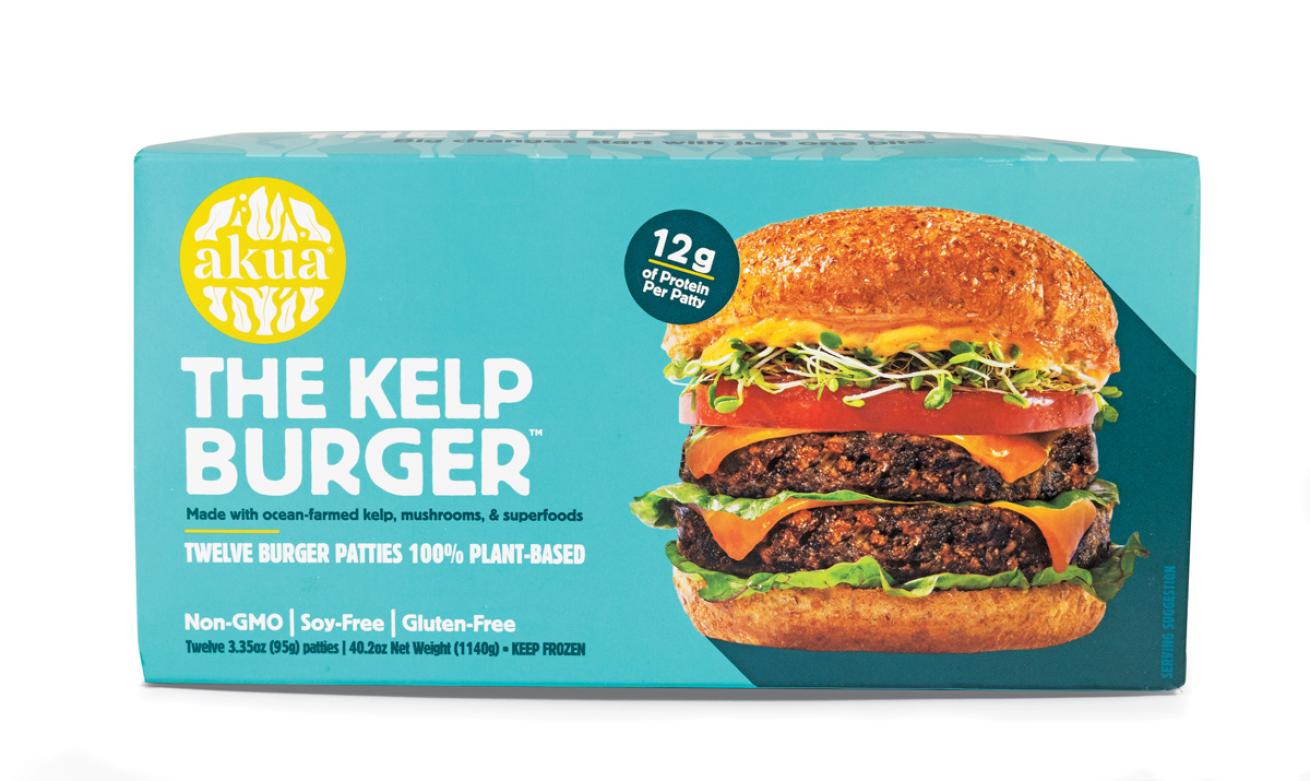 Jennifer Adler
Kelp Burgers
I first met the folks at Akua while photographing kelp farms in Maine. They were working with farmers growing Saccharina (sugar kelp) in Casco Bay and were in the beginning stages of making kelp burgers. Although the first ingredient is kelp, these burgers aren't slimy or salty—they boast an umami flavor, with a mix of mushrooms, black beans, quinoa and spices. I even got my nonvegetarian father to eat this vegan, soy- and gluten-free burger—he approves too. akua.co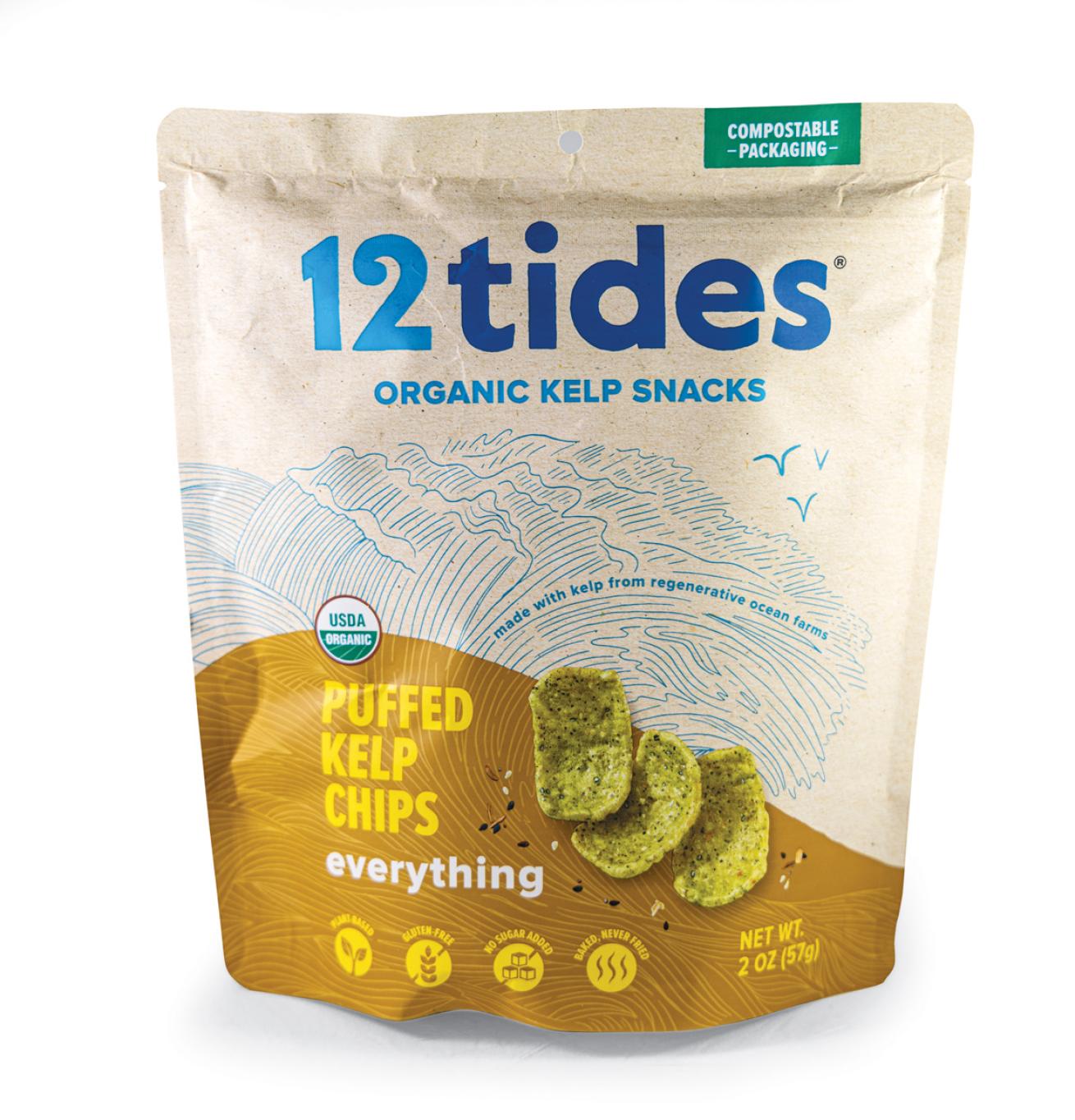 12 tides organic kelp snacks

Jennifer Adler
Kelp Chips
12 Tides, a California-based company that got its start in 2019, makes puffed kelp chips in flavors ranging from chili pepper to vegan cheddar. Just be careful—you can easily eat the whole bag (which is compostable!). 12 Tides uses Saccharina farmed in Maine and Alaska to make the chips, and 1 percent of sales goes to the nonprofit SeaTrees to restore giant kelp (Macrocystis pyrifera) forests. 12tides.com
Kelp Condiments
Alaska-based Barnacle Foods uses bull kelp (Nereocystis luetkeana) to make snacks and condiments such as barbecue sauce, pickles, salsa, jam and more. A friend gave me some of Barnacle's delicious serrano bullwhip kelp hot sauce, and now I'm looking forward to trying their other products! barnaclefoods.com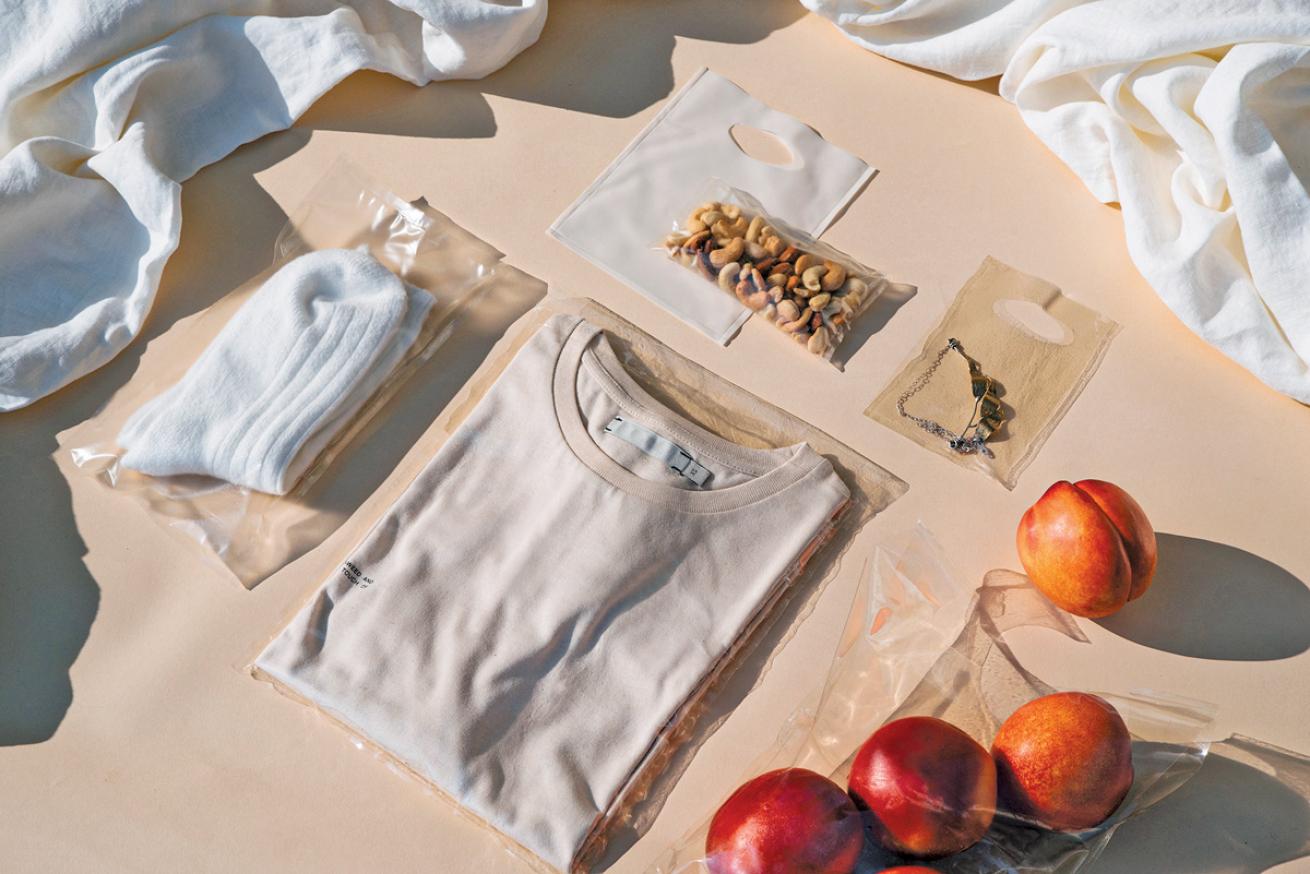 Courtesy Sway the Future
Seaweed Plastic
All three winners of the Tom Ford Plastic Innovation Prize this year are companies making compostable/regenerative packaging from seaweed: Sway (swaythefuture.com), Zerocircle (zerocircle.in) and Notpla (notpla.com).
Seaweed Straws
Although bull kelp would serve as a great straw itself, Loliware has created compostable, plastic-free straws made of seaweed. We all know the feeling of a disintegrating paper straw that melts into your drink before you can finish—Loliware's blue straws are durable like plastic but "designed to disappear," according to the company's founder. loliware.com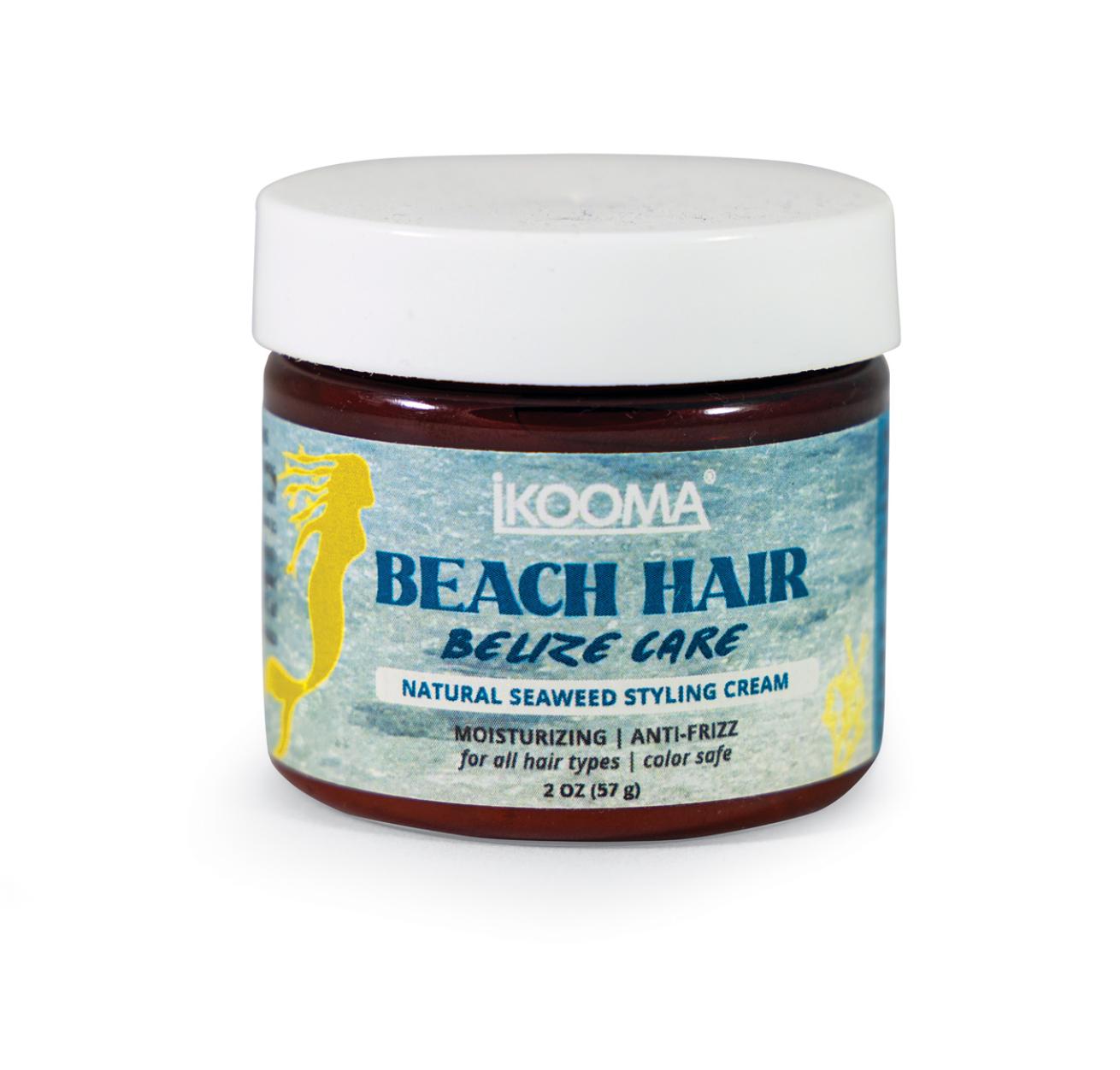 Jennifer Adler
Seaweed Hair Care
In Belize last summer, I met Jolie Pollard, a local journalist turned entrepreneur who created hair-care products featuring seaweed as the main ingredient. Her company is called ikooma, a kriolized name for Eucheuma isiforme seaweed, which is farmed about 18 miles offshore from where she lives in Placencia. ikooma.com
Biofuel
Giant kelp (Macrocystis pyrifera), the kind you see in towering kelp forests, isn't commonly eaten, but researchers with AltaSea, University of Southern California, and Marine BioEnergy Inc. are using it to make biofuel for jets, ships and trucks. They grow the kelp in the open ocean and ferment it into ethanol, a crude oil substitute. (altasea.org)
Related Reading: Artists Sail the Open Ocean to Reimagine Marine Science
Fertilizer
Seaweeds and kelps are commonly used in fertilizers. You can make a "tea" out of the seaweed and use it as a nutrient-rich liquid fertilizer or buy it online in many forms.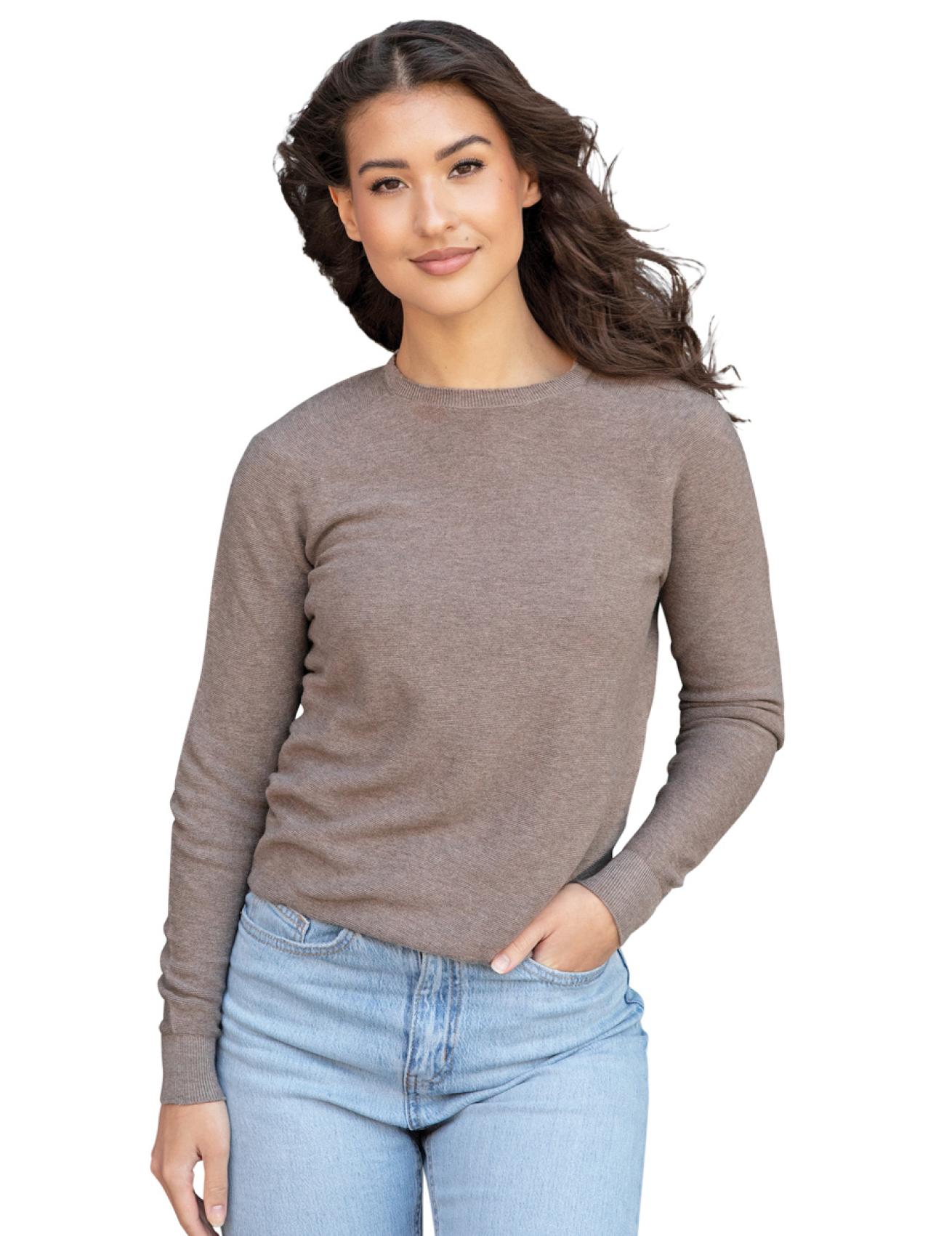 Courtesy SeaCell
Seaweed Sweaters
I first learned about sweaters made from seaweed through San Francisco-based apparel company Oliver Charles. The sustainability-focused brand makes sweaters from SeaCell, a blended yarn of knotted wrack seaweed (Ascophyllum nodosum)—a more sustainable option than water-hungry cotton—harvested in Iceland. oliver-charles.com
---