Scientists Are Breeding More Resilient Corals. Could They Resurrect Reefs?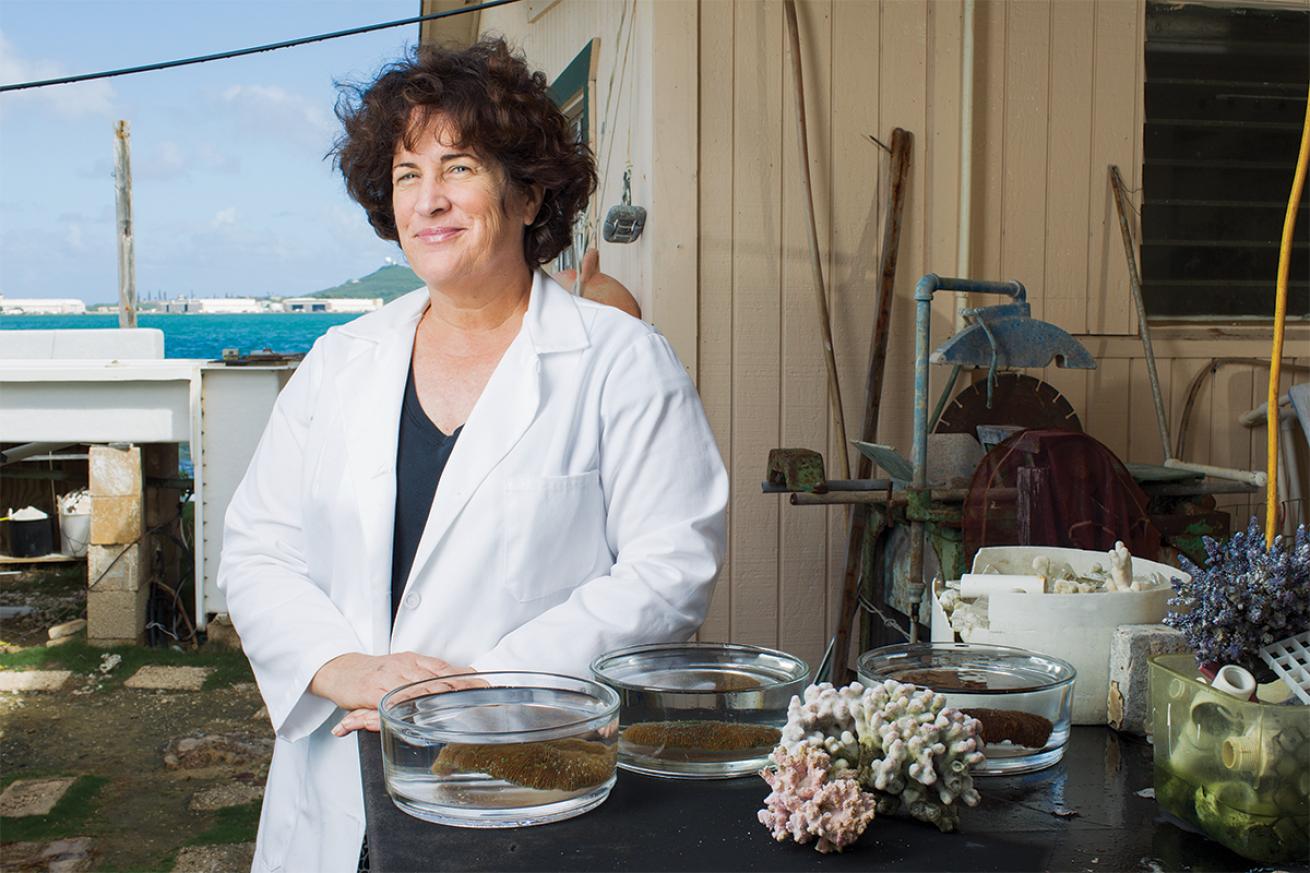 "We have already proved we can use these tools to make more resilient corals." - Dr. Mary Hagedorn

Marco Garcia/Courtesy Smithsonian Institution
Dr. Mary Hagedorn isn't just collecting and cryopreserving samples of our most threatened coral species—she's building a better coral.
The senior research scientist at the Smithsonian Conservation Biology Institute in Kaneohe, Hawaii, created a process that yields more resilient corals, able to withstand warmer ocean temperatures and other modern threats.
Hagedorn started gathering samples in 2011 to see how cryopreservation might protect this ever-dwindling natural resource. Like the Svalbard Global Seed Vault in Norway, which houses samples of crops, her collection stands ready to aid in repropagation of corals.
Only, what happened next turned out to be better than anyone hoped.
As of the time of writing, Hagedorn has banked 37 species, kept in three vaults; the largest collection was gathered at the Great Barrier Reef and is kept at Australia's Taronga Zoo in Sydney, New South Wales. Other samples reside in Hawaii and Curaçao.
In 2018, Hagedorn set to work with samples of Acropora palmata, elkhorn coral. Her team had frozen sperm from Florida and eggs from Curaçao. The assisted gene flow test aimed to prove that samples collected in various locations could be merged for productive results.
"We now know they are all still one species," she says.
Currently, teams at the Mote Marine Laboratory in Sarasota, Florida, are testing to see if any samples can be combined to create corals even more resilient to heat and other threats. "These are individuals that would not have met each other because they are so geographically distant," says Hagedorn.
Then comes the question: If corals are really struggling on the reefs, should scientists put these samples right back where they were collected? "It is a waste of materials if you take these corals and put them back out into dying conditions," she says.
Alternately, if these lab-created corals thrive, might they take over the reefs? "Of course. That's a good problem to have," says Hagedorn.
Still, fears exist as to what might happen with reintroduction. Likewise, the question of who these corals belong to has also arisen. But what happens next isn't for Hagedorn to decide. "We have already proved we can use these tools to make the same kinds of corals—and to make more resilient corals," she says. "It is up to others to decide what to do next."
Related: