Ocean Advocate Jessica Cramp is Honored for her Work Protecting Sharks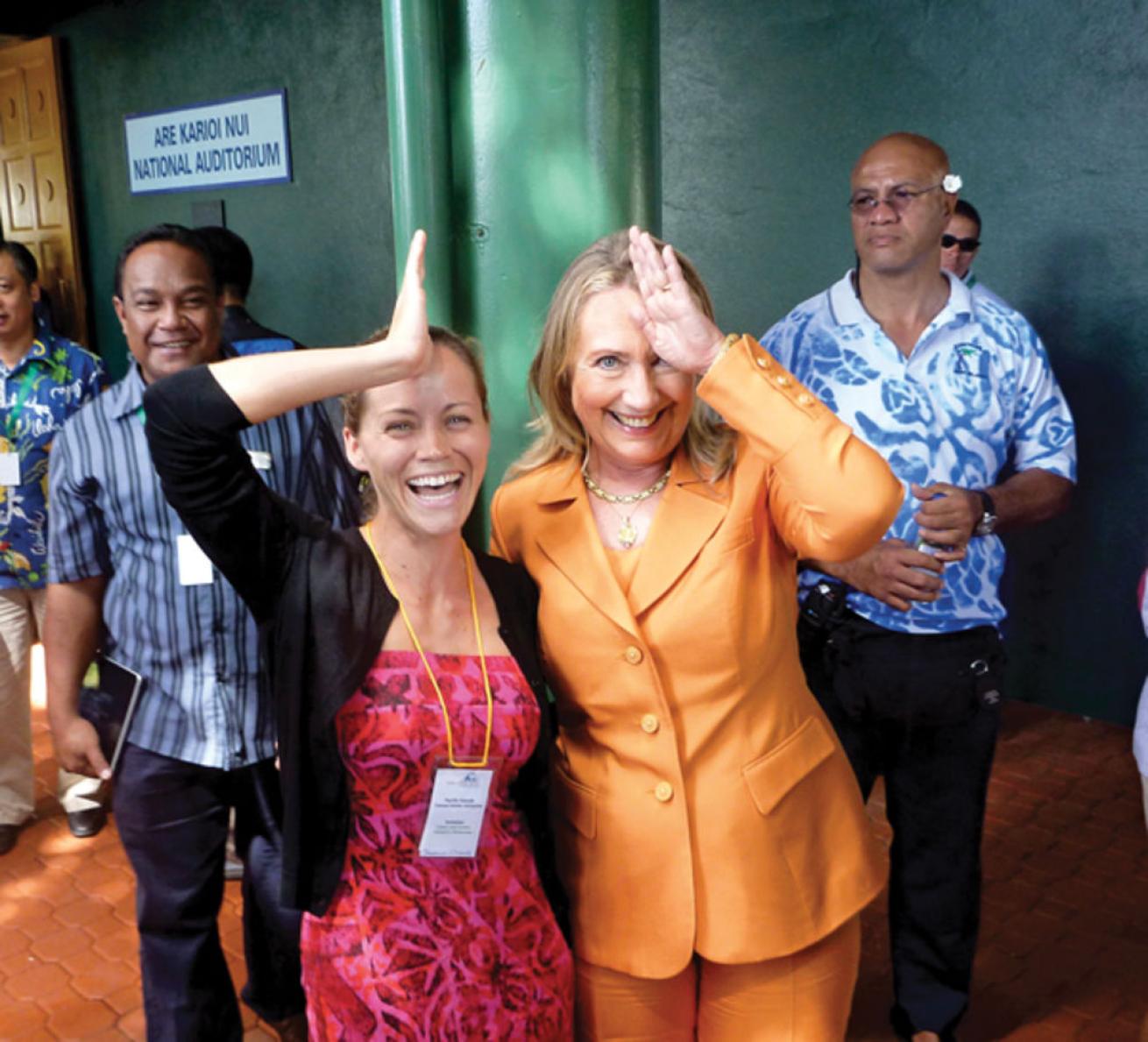 Hillary Clinton stands beside Sea Hero Jessica Cramp to show support for protecting sharks in the South Pacific.

Courtesy Jessica Cramp
Jessica Cramp is a scientist-turned-activist who's diligently working in the Cook Islands to promote the conservation of her favorite apex predator. For her role in the establishment of the Cook Islands Shark Sanctuary and her efforts to launch the new Sharks Pacific advocacy group, Cramp is our September/October 2013 Sea Hero.
What are you working on?
"I'm focused on starting Sharks Pacific — a nonprofit — to understand sharks in Pacific communities through research, outreach and advocacy. I've also been speaking to groups about the work I did with Pacific Islands Conservation Initiative, which established the Cook Islands Shark Sanctuary in 2012. I'm also working in the Cook Islands with the Te Ipukarea Society to implement a marine park."
Why sharks?
"I call sharks the 'gateway drug' for ocean issues, as studying the apex predators gives insight into fisheries management, underwater food webs and coral reefs. Sharks allow me to combine my passion for the sea in an arena where I can make a contribution, and it's rewarding to have a role in propagating a scientific, social, and cultural case for their protection."
How can divers help?
"Don't buy shark fins or shark-derived products, and avoid shark meat by eating an alternative fish that's been sustainably caught. Find out what the shark-fishing regulations are in your area, join a local campaign that could use a helping hand. We'll add resources for you to get involved!"
What's next?
"Hopefully, a successful research expedition through the Southern Cook Islands, followed by the launch of an impactful shark nonprofit! Then a month of shark tagging in the Bahamas."
---
Meet all of our Sea Heroes, or nominate your own, here!