Think Beyond Pink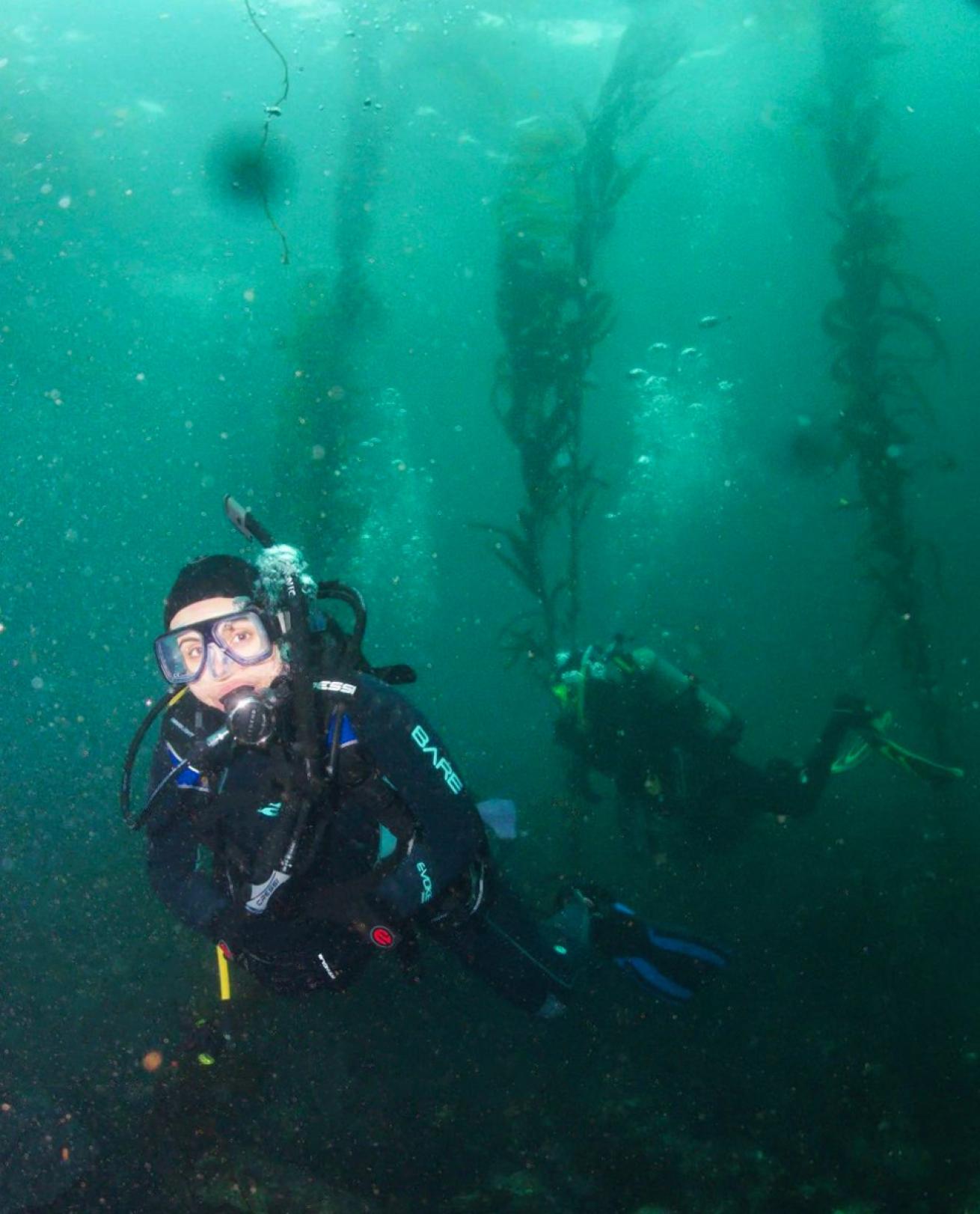 The author dives in her Bare Evoke wetsuit, designed specifically for women's broader hips and narrower shoulders, in California.

Courtesy Alexandra Gillespie
Shrinking men's gear doesn't turn it into women's gear. Women have proportionally smaller torsos, longer legs, broader hips, narrower shoulders and lower metabolic rates. When such differences are ignored in gear design, it impacts our dive comfort and safety. BCD weight pockets dig into our hips, causing a diver to waste gas and lose bottom time as they exert effort fiddling with weight placement. Air pockets in a drysuit's hard-to-vent areas, like the feet, increase the likelihood of a runaway ascent. Oversized gloves can impede adjusting gear mid-dive. A wetsuit that's too tight across the chest can constrict breathing, which must be unrestricted for basic dive safety.
Other industries have seen the adverse outcomes of neglecting gender-inclusive gear design. Female soldiers are more likely than male soldiers to suffer pelvic fractures in part because standard-grade military boots are designed for men's feet, which generally have a higher arch and larger big toe. Male-centric firefighting gear is also dangerous, contributing to an injury rate for female firefighters that is four times higher than for male firefighters.
Breaking the Mold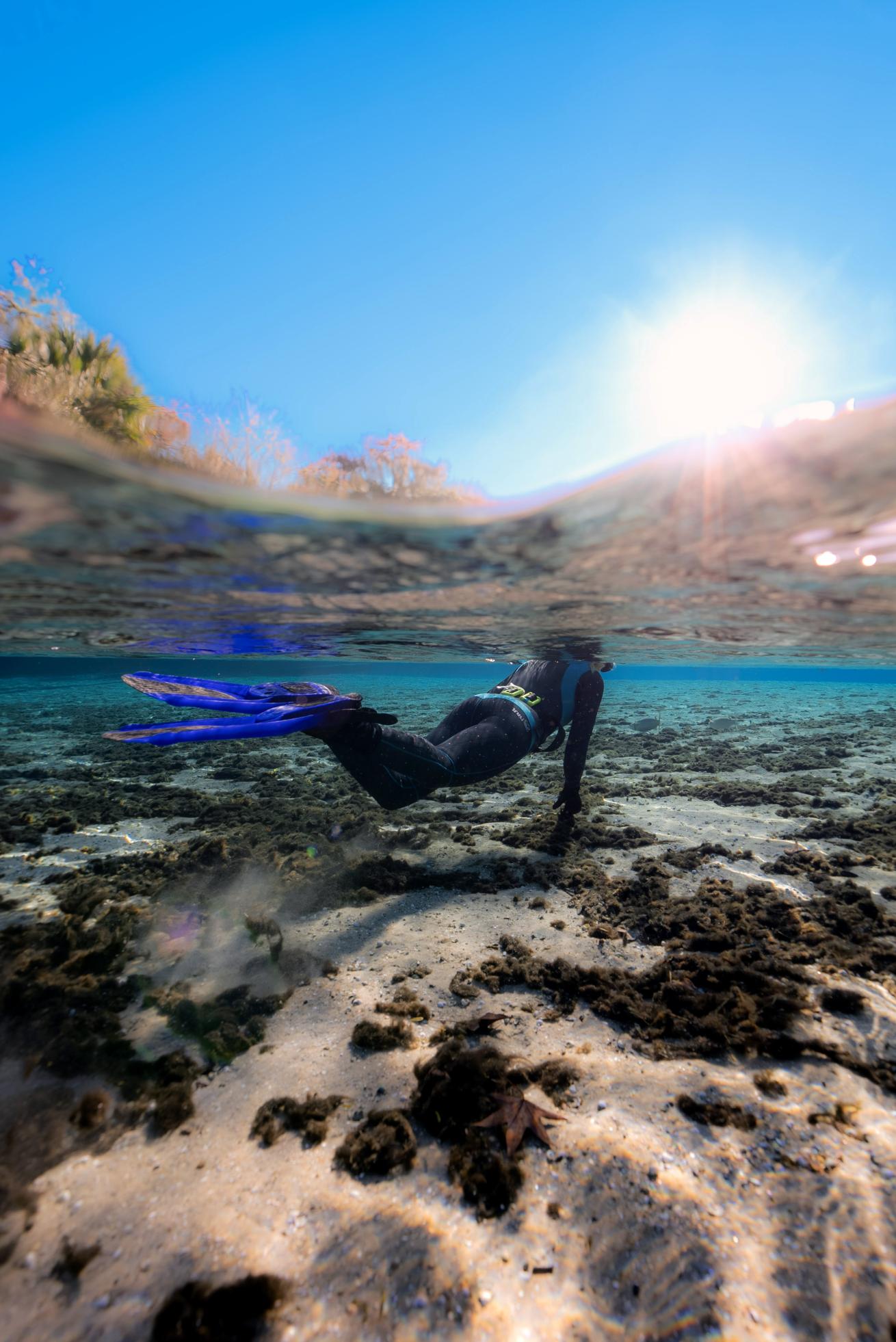 Wetsuit brands including Evoke and Truli (featured in this image) are putting females first in their design, offering over 14 different sizes.

Kristin Paterakis
Some manufacturers are stepping up. "We didn't want to cheat by just adding some pink and white patches here and there and include some charming female name," says Scubapro Director of Engineering Corrado Cominetti. In designing their first women's BCD, they "wanted to investigate this a little bit more."
This thinking and testing by global female divers led to the creation of the Bella BCD. Initially launched in 2017, with an updated design hitting the shelf this year, it's considered one of the best BCDs for women by Girls That Scuba, the world's largest female dive community. The Bella has shorter straps to accommodate women's slimmer shoulders, and the higher-than-usual sternum strap snaps above a woman's chest instead of across it.
When it comes to a wetsuit, "the shape of the suit, it's important," says Huish Outdoors designer Anna Hepplewhite. Hepplewhite and her all-female design team produced Bare's Evoke, a wetsuit shaped to ensure curves don't cause gaps that flush in cooling water. After several rounds of prototypes, Hepplewhite and her team landed on an athleisure-inspired design that delivers fit, function and flattery across 14 sizes, accommodating various hip and bust shapes.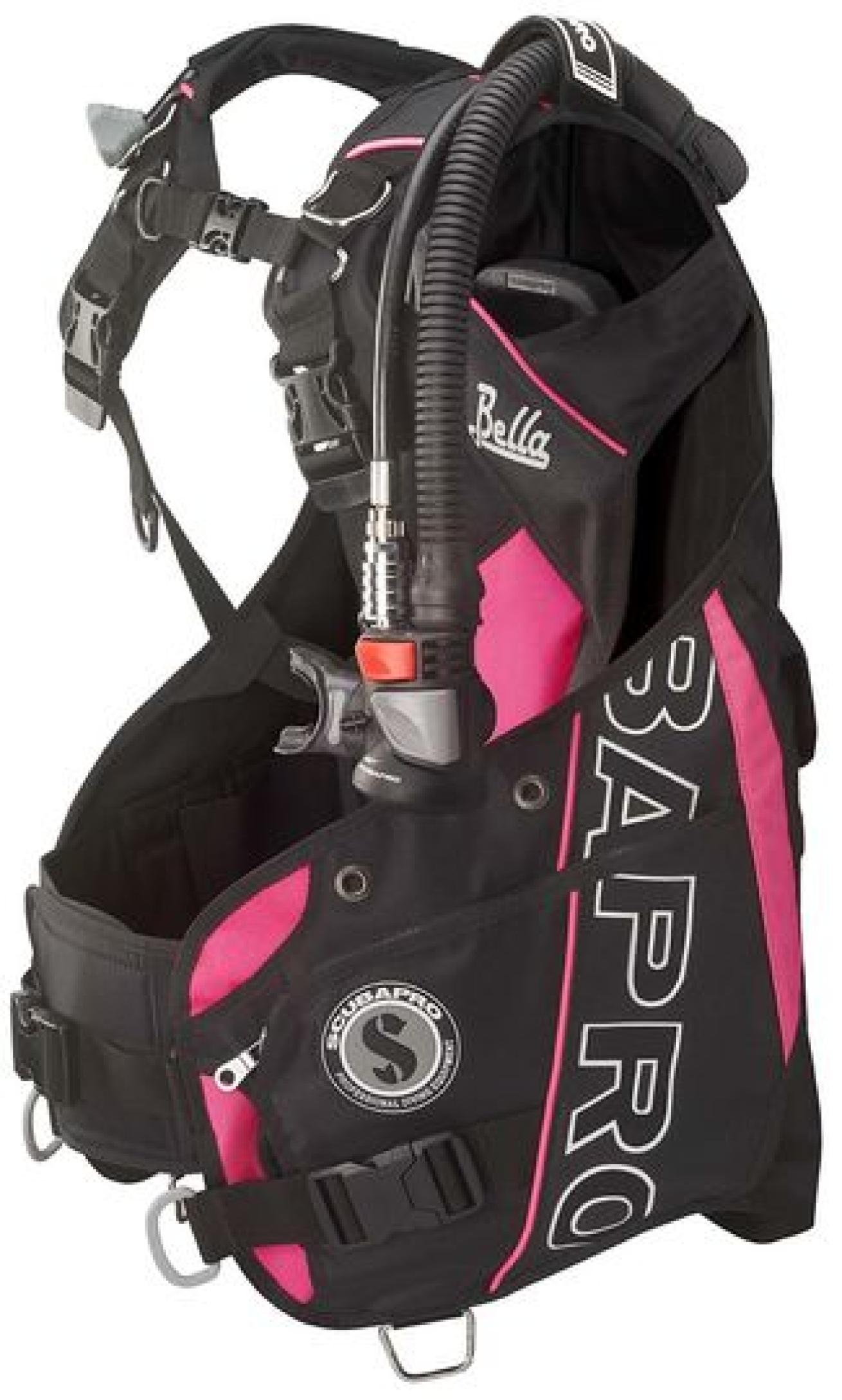 Scubapro designed their first women's BCD, the Bella, in 2017.

Scubapro
"[S]hrink it and pink it, that was only done because it's actually expensive to develop a suit," says Hepplewhite. "It's way cheaper to change the size and change the color, so many companies don't want to invest the money if they won't see a return on investment."
Creating a new BCD –which requires designing, testing, certifying and more – can take a full year. Therefore, the more women who dive, the greater the incentive for this costly endeavor.
Right now, gear options reflect women's minority status in scuba, despite their rising percentage in the sport. Of the 49 wetsuits reviewed by ScubaLab since 2019, 32 offered only men's or more sizes for men than women. One came in unisex sizes, and nine offered an equal number of sizes for men and women. Only seven came in only women's sizes or had more sizes for women.
---
Support Choices, Not Stereotypes
The pool of gear options is further limited if you, like me, don't want a kit of stereotypically feminine colors. Somehow, there are still manufacturers that persist in offering their female gear in only pink or purple or with a name like "Lady Angelfish" sewn loudly on a strap. Have you ever seen a men's BC with a phrase like "Man Shark" stitched in laser green across the chest? No, because that would be an off-putting design, yet somehow the analogous is considered appealing to women.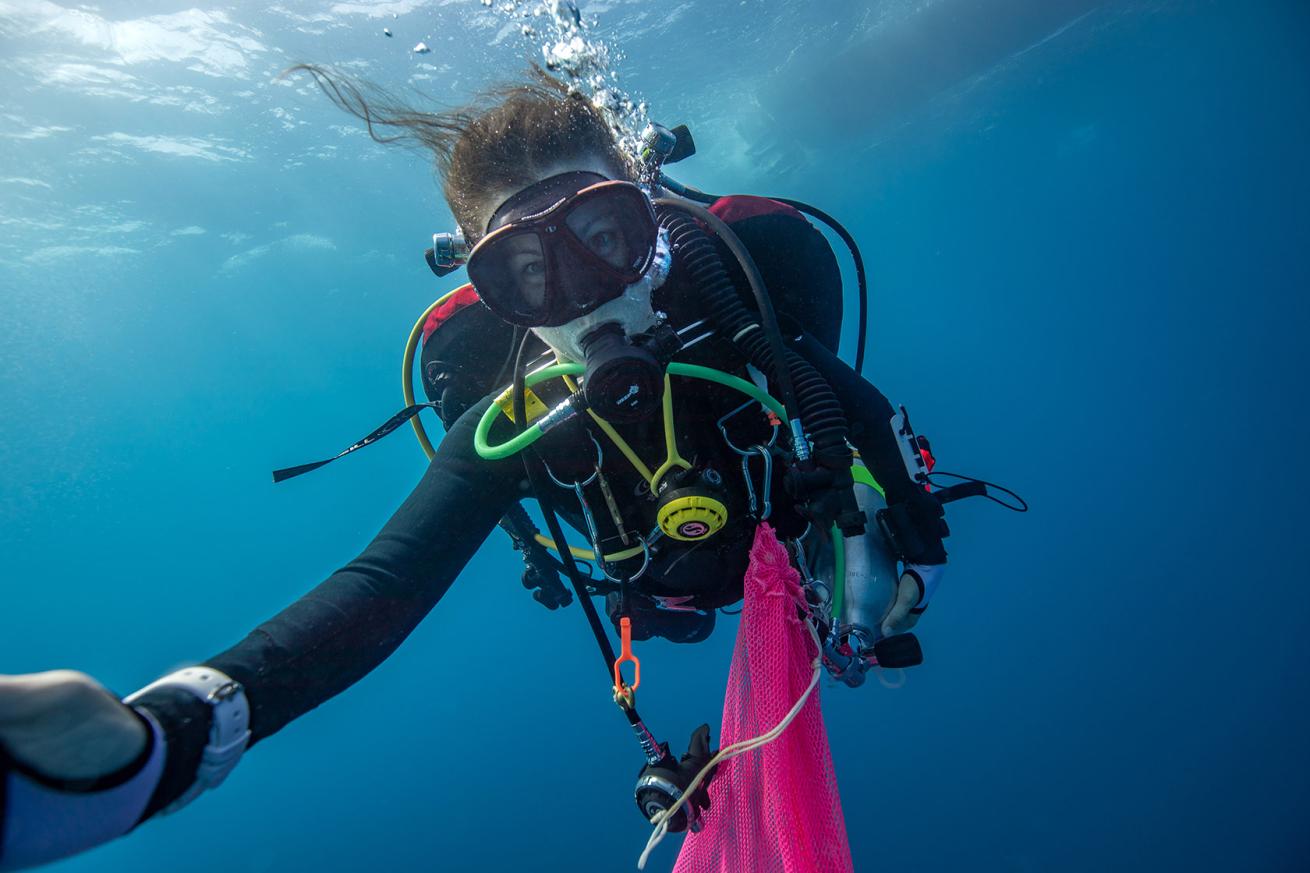 Many female divers such as Emily Hall of Mote Marine Laboratory are trained as technical and scientific divers.

Kristin Paterakis
Of course, there's nothing wrong with pink gear. It should be made and sold. This is a matter of taste, not value. There are female divers who try to build an entirely pink kit, and I love the joy they have in their collection. It's just not for me. De gustibus non disputandum. I bought the Men's XS Cressi Travellight BCD in blue because the slim design is perfect for my 5'3" frame, but the women's model is only available with flamingo striping. And I know I am not alone: When Bare launched the second generation Evoke, it dropped the coral model. Its sales didn't compare with the green or aqua suits.
Related Reading: Women's Dive Gear You'll Love
So, ladies, get diving –and bring a buddy because more women in the water will demand more female-first designs. From Dottie Frazier, the first female dive shop owner and creator of the first women's wetsuit, to Hepplewhite, women don't forget to design for women. And we create the market demand for that gear. As Corrado Cominetti says: "There are plenty of women diving, not only on the recreational side. …There are professional researchers and scientists diving, and they deserve to be as comfortable as the male divers."
---