Thunderbolt: The Centerpiece of Marathon's Dive Slate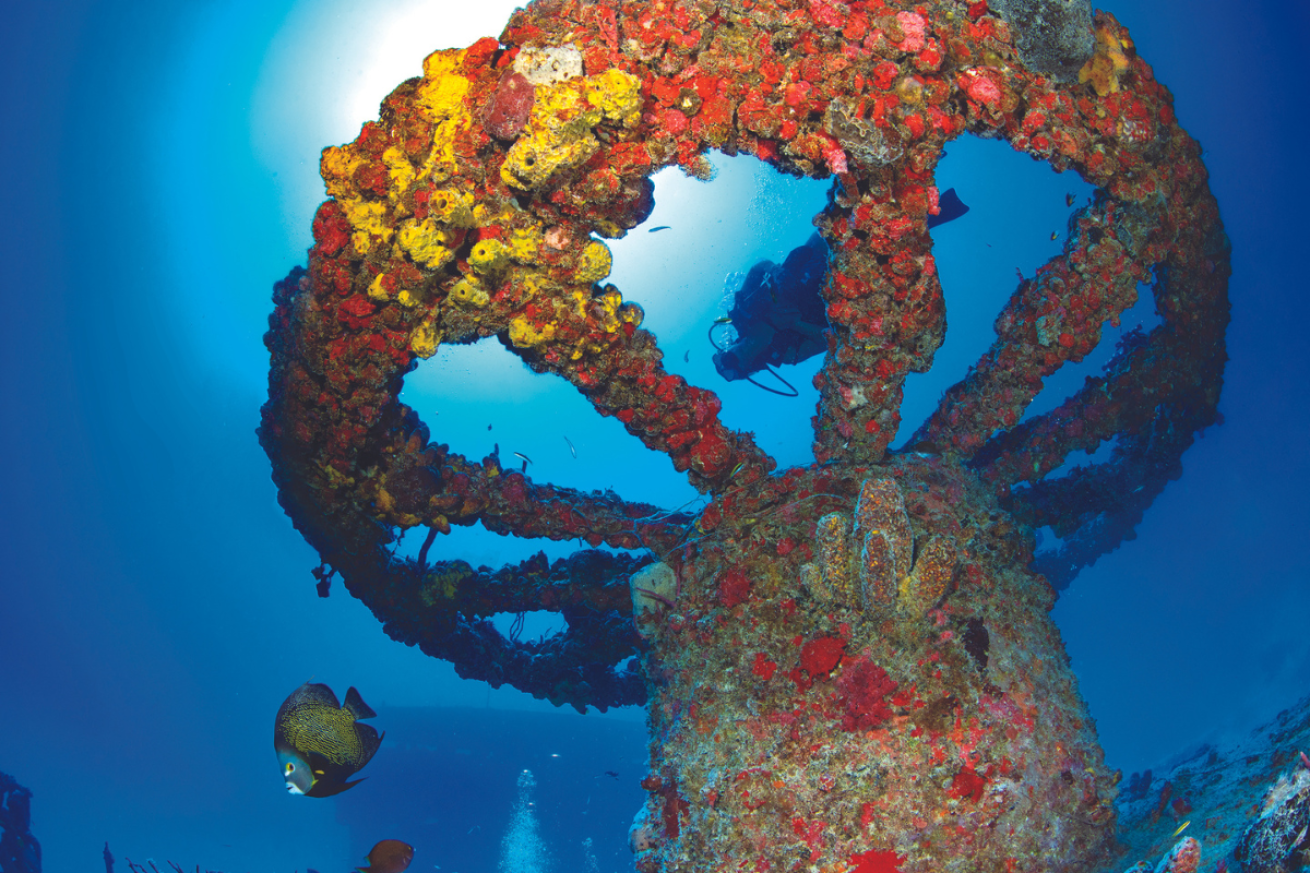 This 188-foot ship is the queen of the Marathon wreck fleet.

Stephen Frink
Ask any experienced diver about the unmissable wreck to dive when in Marathon in the Middle Keys and they won't hesitate. It's the Thunderbolt, the complete underwater package and a total thrill.
The 188-foot former World War II cable-laying ship was purposely sunk roughly five miles offshore in 1986 to form an artificial reef as part of the Florida Keys Artificial Reef Association project. Nearly four decades later, she sits on the sandy ocean bottom–upright, intact and utterly inundated with life.
"When they sank the wreck, they prepared it for divers, cutting it out with lots of swim-throughs," explains Max Ebel of Captain Hook's, a favorite Florida Keys dive shop with outposts in Marathon, Big Pine and Key West.
Despite the Thunderbolt's depth, in 125 feet of water, Ebel says the wreck is a fairly easy one for experienced divers to navigate since the swim-throughs are all pretty wide open. Current can sometimes be an issue on the wreck, however. Because the deck starts at 100 feet, an advanced open water certification is advised.
Wondering why it's called the Thunderbolt? That's a good story.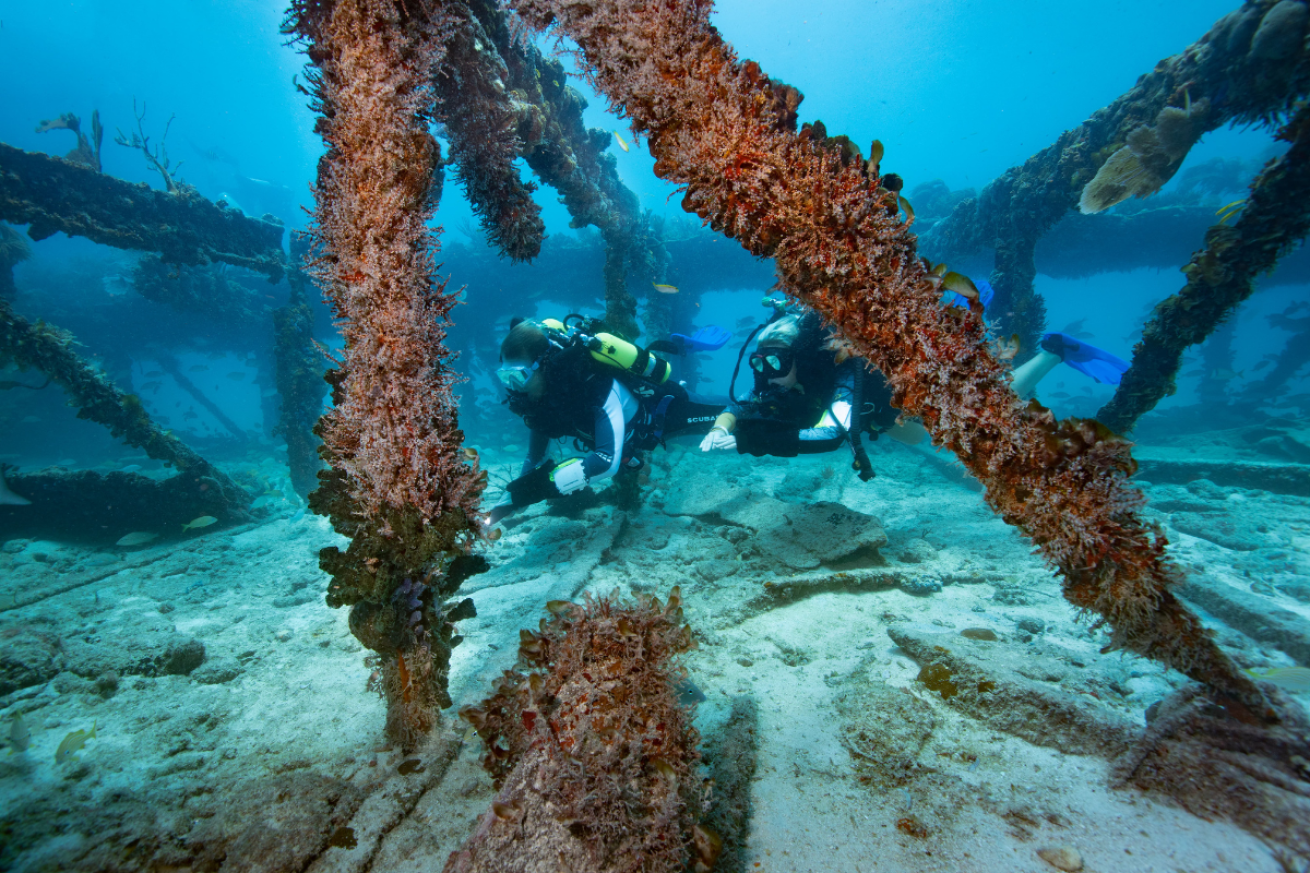 Her superstructure provides refuge to large angelfish, jacks, and a variety of deep-water pelagic creatures.

Stephen Frink
Originally built during World War II when it was under contract to the U.S. Army, the ship was later sold to electric services company Florida Power and Light, where it served as a research vessel monitoring the electric energy of lightning strikes, hence the storm-related name. Florida Power and Light later donated the Thunderbolt to be part of the artificial reef system. This wreck has staked its claim as one of the most sought-after dive sites among the nine wrecks that make up the Florida Keys Wreck Trek.
One of the oldest wrecks accessible to divers in the Florida Keys, the Thunderbolt lures divers from all around the world to experience an underwater environment that's had years to evolve, accumulating coral and sponge life and attracting swarms of schooling fish.
There are several interesting structural features divers love to identify along the Thunderbolt's length, which you can easily cover in a single dive. In particular, drop to the bottom to see the ship's two props and the cable reel off the bow.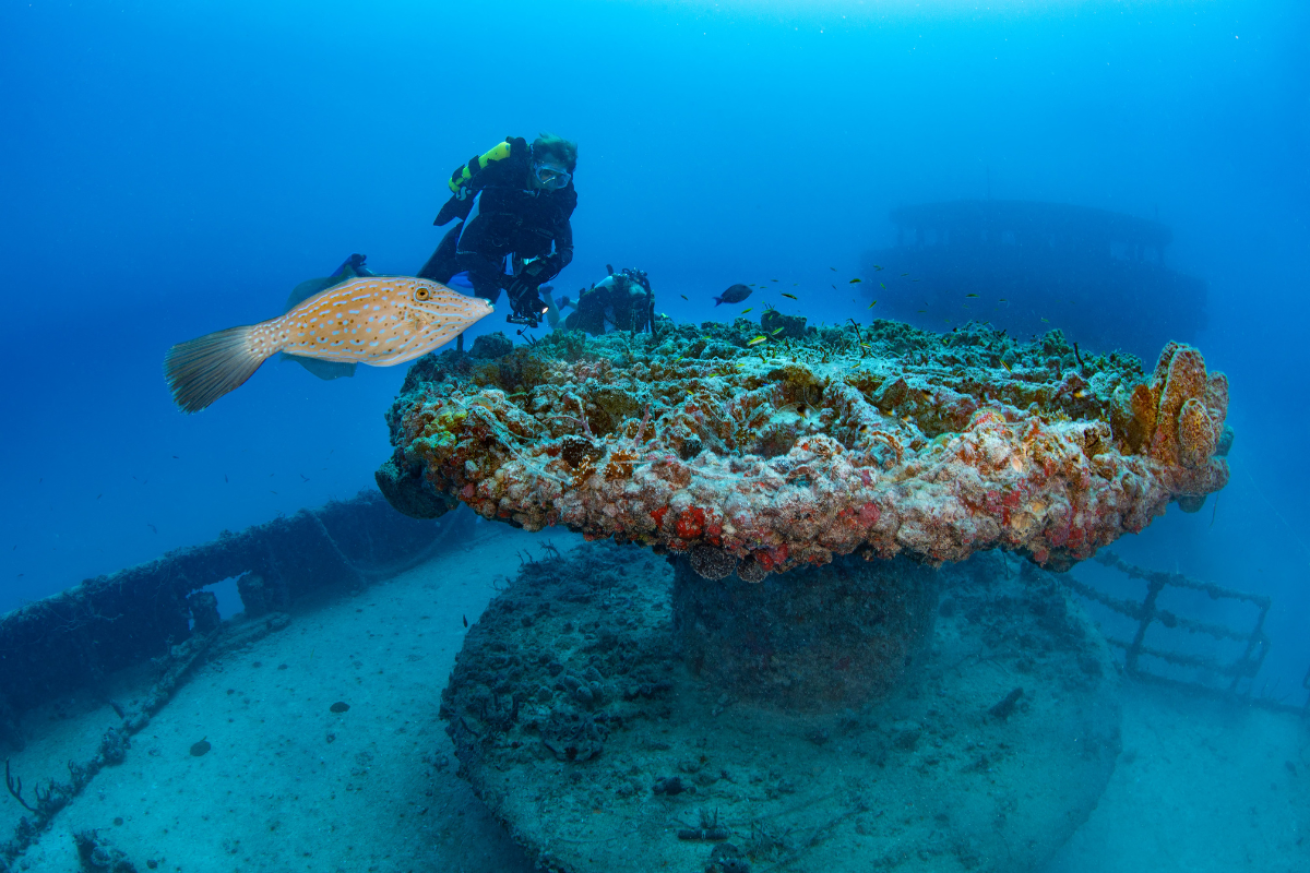 Thunderbolt earned her final name as a lightning research vessel for Florida Power & Light.

Stephen Frink
Huge goliath grouper that tip the scales at around 700 pounds are usually spotted patrolling the Thunderbolt, too. "They carry their own ecosystems with them, with schools of fish following them," says Ebel. Great white sharks, while extremely rare, have even been encountered.
Divers who love to see pelagics won't be disappointed here either. The wreck attracts enormous schools of amberjacks and, during the summer months, huge tarpon that migrate through, too.
"It's a really cool wreck and it's not gigantic, so you can really see the majority of it on a single dive," Ebel says.
Dive the beautifully encrusted Thunderbolt just one time, and you'll understand why it is Marathon's most popular wreck.