Top Ten Reasons Why You Should Join a PADI Club Trip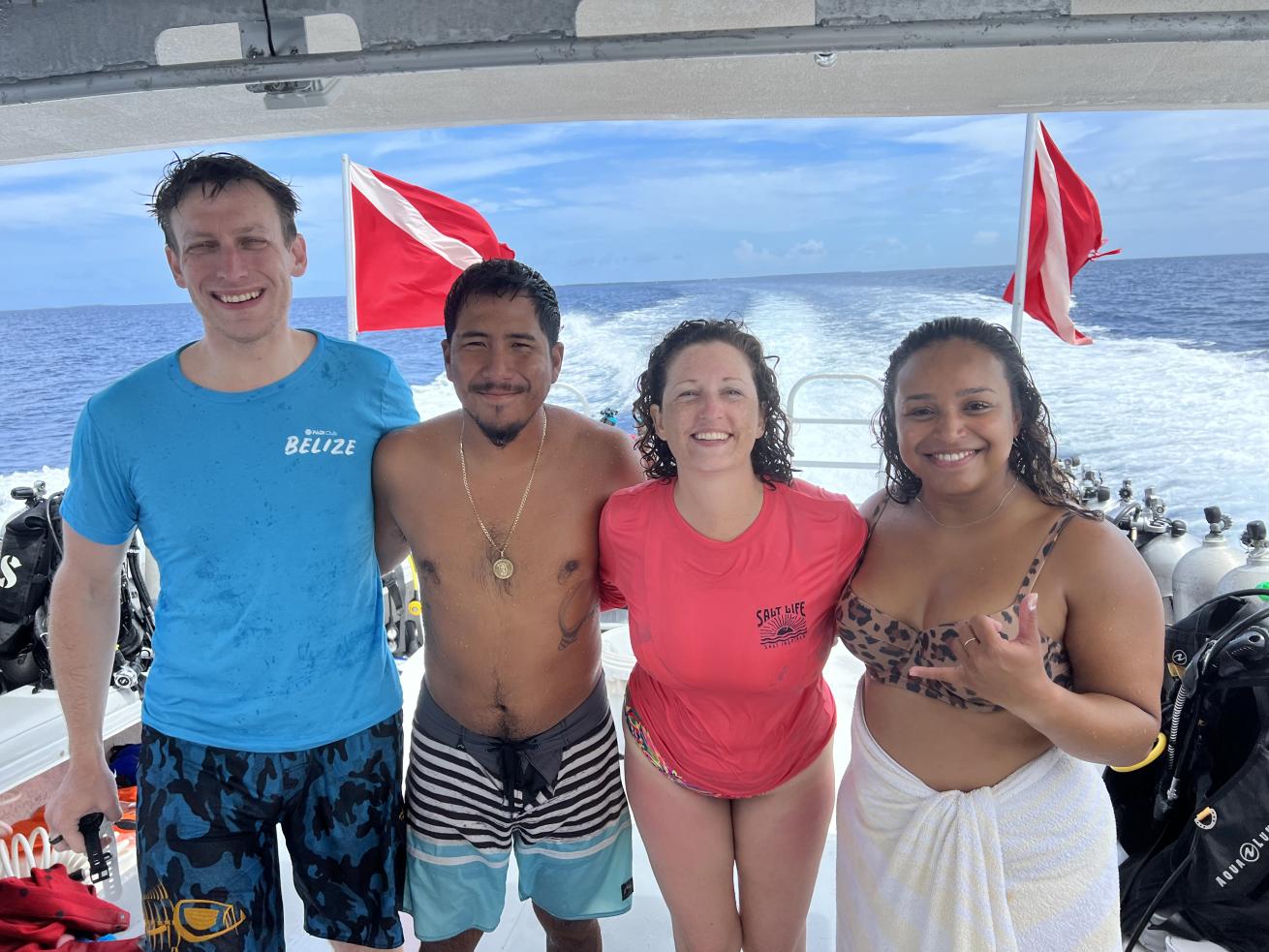 The author, second from right, with other PADI Club members after completing their PADI Advanced Diver certification and then diving the Blue Hole.

Courtesy, Jamil Donith
As a multimedia journalist and avid jet setter who often travels and works by herself, I recently found a new way to travel solo. Traveling solo, but with a group of people who share my passion: PADI Club! Whether you're an independent woman like me, a couple, a family or even a runaway teenager, anyone can benefit from joining these trips.
Since getting certified in 2016, I thought I would be diving every weekend and traveling across the globe to epic dive destinations. Instead, I barely dove eight times since becoming certified, despite living in South Florida! I didn't have many dive buddies, and the ones I did weren't big travelers. So when I heard about the PADI club trip to Belize, I was thrilled. I immediately jumped at the opportunity. It's only been a few weeks since I've returned and I can't wait to hear where the team will take us next year.
Here are my top ten reasons you should book a PADI Club trip:
1. Peace of mind: Knowing the trip was planned through PADI made me feel confident with the dive crew, dive locations and safety standards. And there was always a PADI professional nearby if you had any concerns or questions.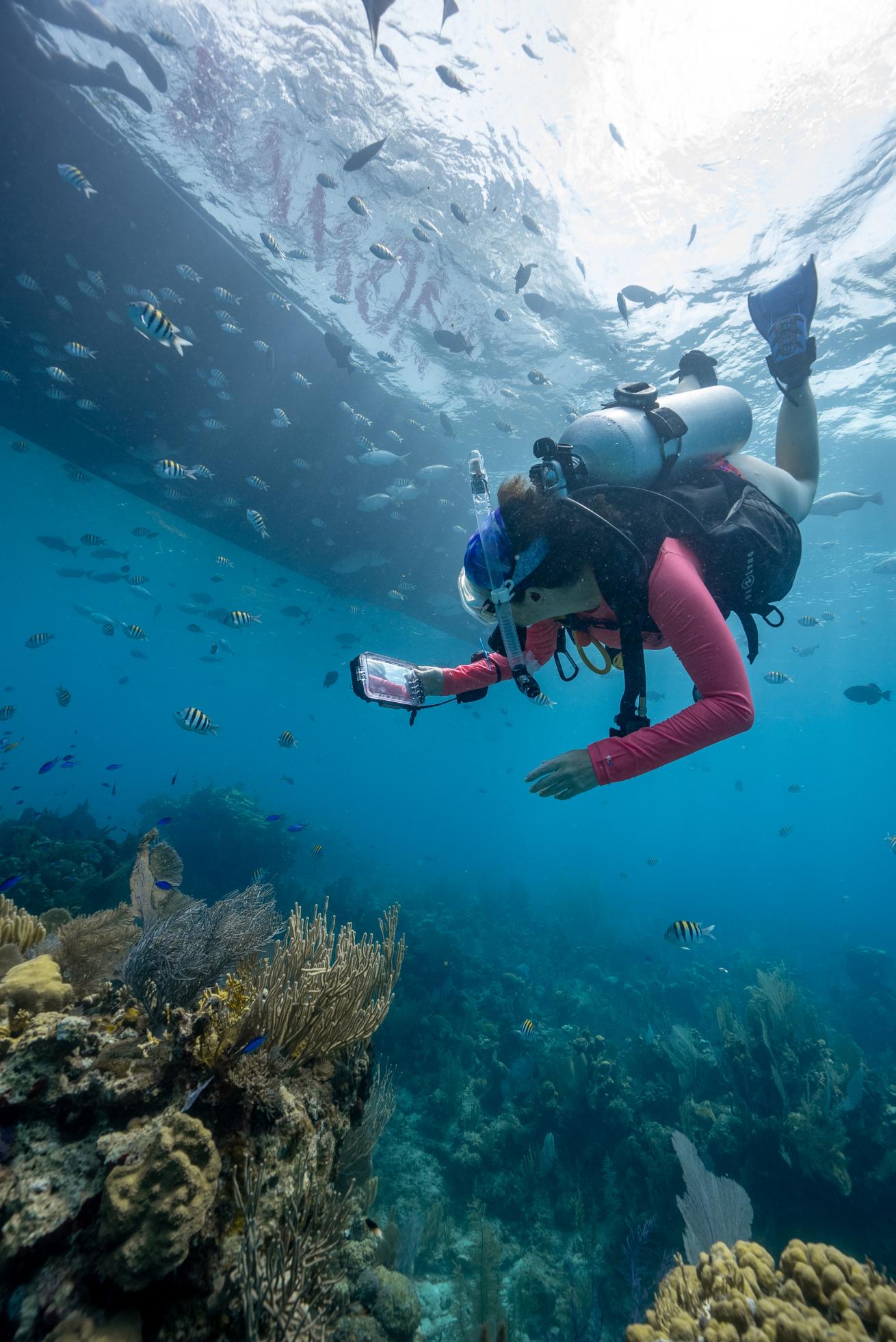 The author getting a picture of the marine life at the perfectly named dive site "The Aquarium."

Kristin Paterakis
2. Training at the tip of your fingers: PADI club connected me to a local dive center for a refresher course before the trip, using the free eLearning benefit. I was able to take my advanced open water course right there in Belize with two other club members!
3. Location, Location, Location: We had a curated list of the best dive sights in the area with our accommodations right on the beach where our dive center was located. Not to mention PADI knows their stuff when it comes to choosing the best dive destinations.
4. Personalized troubleshooting: I've had trouble equalizing my ears and the PADI pros in Belize were able to work specifically on this issue with me so I was able to enjoy every second underwater. PADI experts also helped me with my buoyancy and frog kicks. Apparently, I was doing it all wrong!
5. Meeting future dive buddies: As a solo diver, this has to be the number one perk for me. I got to connect with divers across the world who shared a similar passion for the ocean. We formed such a tight bond spending every day together above and below the sea. I know I'll have these dive buddies for life. It's also great knowing that even if the same group doesn't come to the next trip, I'll never be alone.
Related Reading: The Best Destinations for Wall Diving in 2023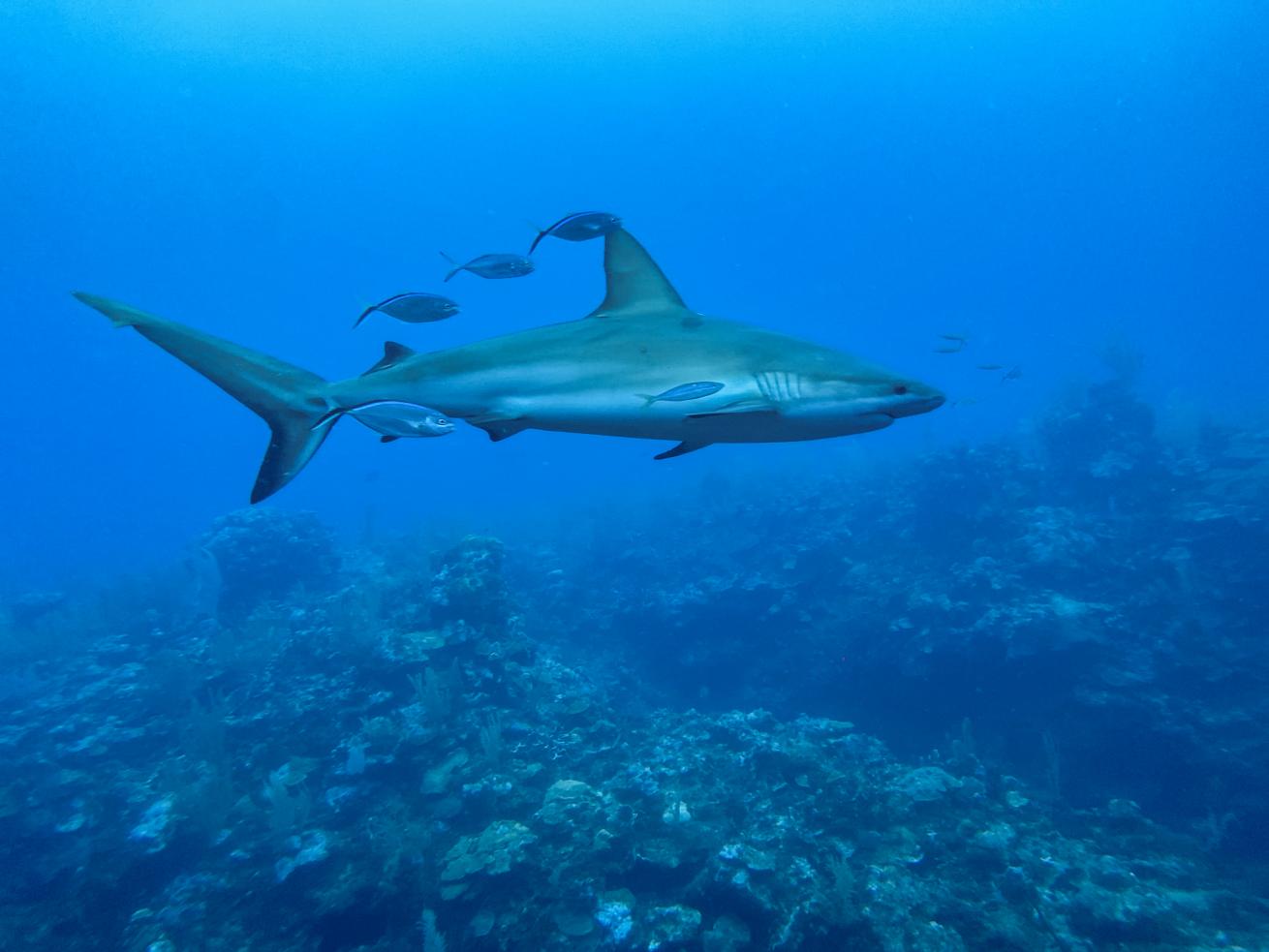 One of the many Caribbean reef sharks we saw while diving in Belize.

Jamil Donith
6. Lifelong learning: Not only did we have epic experiences and great one-on-one training, we learned so much about conservation efforts, new technology from ScubaLab director Robby Myers, global initiatives, partnerships and opportunities to get involved with ocean-lover projects and activities internationally and right next door.
7. PADI Perks: Scuba diving is an expensive sport, anywhere in the world. PADI Club trips have discounted deals and flexible pricing that don't break the bank. I am a budget traveler and have never been big on group trips or package deals because I can always do it cheaper on my own. PADI Club has exclusive partnerships with local venders, brands, hotels and 5-star dive centers with premium service for a bargain. (Not to mention the swag bags and giveaways of Garmin computers, Pelican cases and more!)
Related Reading: Innovation Is the Key to Get New People into Diving
8. Top Notch Team: You get to rub-shoulders with local guides, master divers, professional photographers, writers, social media influencers and decision makers of PADI, ScubaLab and Scuba Diving Magazine. To me this really elevated the trip compared to other dive retreats.
9. Picture perfect content: Didn't get that amazing shot of that reef shark, or maybe too busy to get a good selfie underwater? Fear not, at PADI Club trips, you are surrounded not only by divers with cameras, but professional underwater photographers. After the trip, the team shares all their content with you, so you will have plenty of memories to share.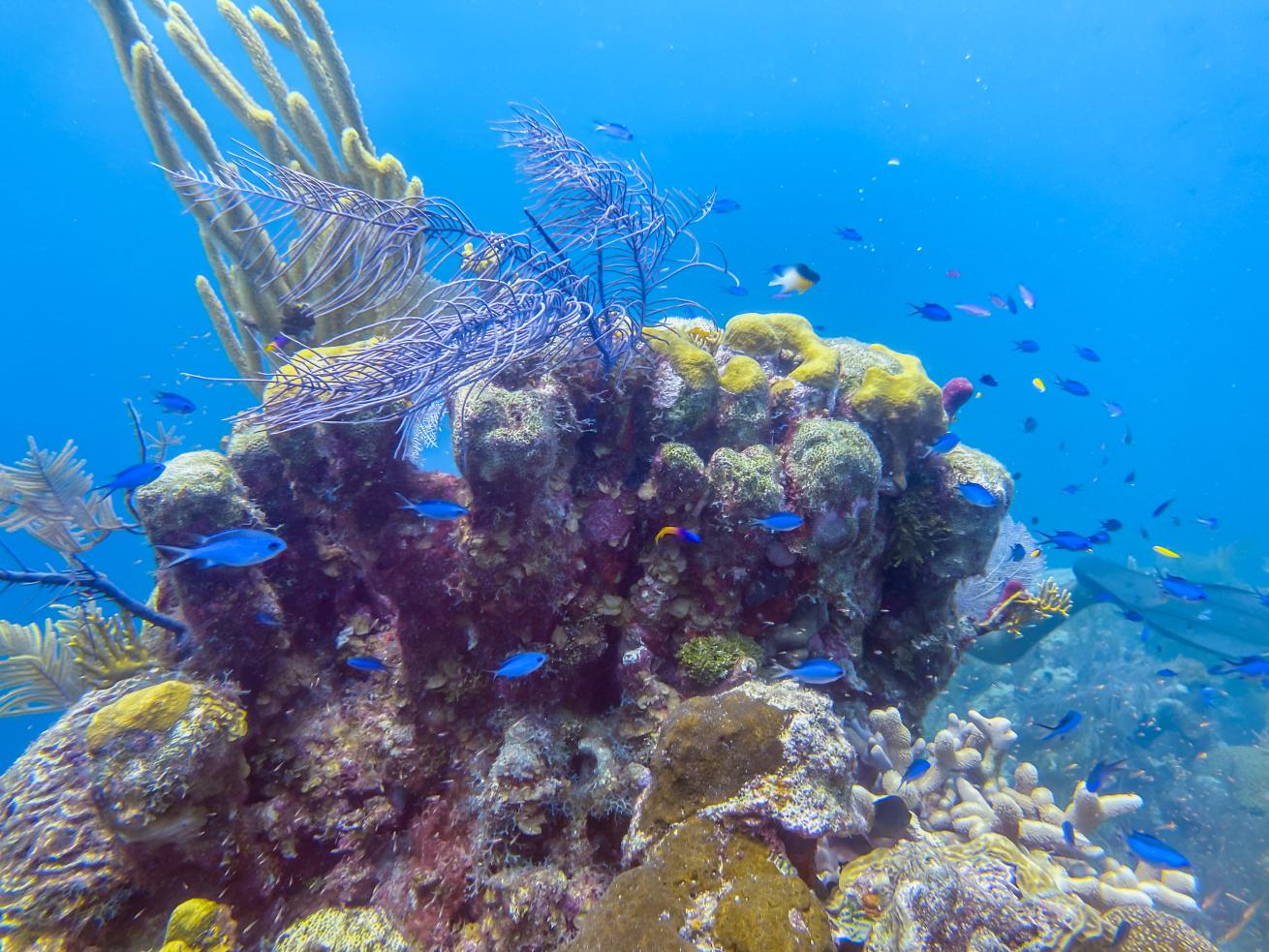 Colorful tropical fish swim around corals in the vibrant blue waters of Belize

Jamil Donith
10. Stress-free diving: I learned from the PADI Club Belize trip that sometimes it's nice to let someone else plan the vacation! I didn't have to stress about the best locations for diving, what dive shop to choose, where to dive, how to get there, or what to bring. It really was freeing to let someone else take the wheel. I was able to focus on my diving and be in the moment.
Finally, Belize was only the second PADI Club trip, so I bet they're just going to keep getting better! I know I'll be on the next one. Maybe I'll see you there…
---