U.S.S. Oriskany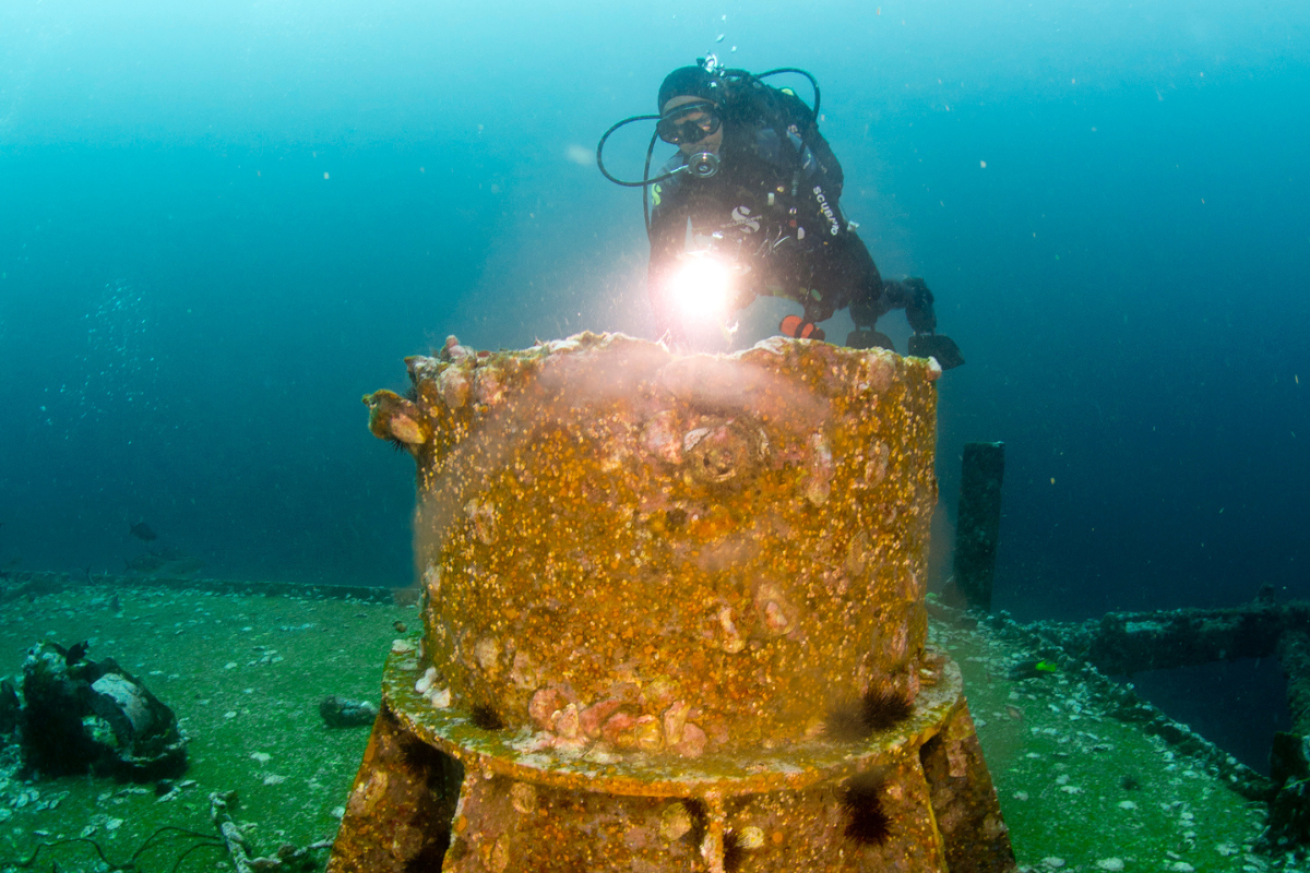 U.S.S. Oriskany wreck dive is perfect for advanced or technical divers.

David Benz
There are almost no better scuba bragging rights than diving an aircraft carrier. You can't help but hear the opening bars of the "Top Gun" theme song as you drop down and explore the island, aka the control tower, of U.S.S. Oriskany, easily hailed as the best dive in Pensacola, Florida—a dive destination that stands apart for its wreck diving, white sand beaches and an abundance of just-caught seafood.
Scuba Dive the Oriskany
The Mighty O, as she's called, stretches 902 feet—the length of three football fields. On a good visibility day, you can see a much of the flight deck, which starts at a depth of 140 feet. Recreational divers can tour inside the island, and technical divers can choose from countless penetration routes of the wreck, including those that target the photo development room, the hangar bay, the trash room and beyond. In addition to its history and impressive size, the site often wows with wildlife, with frequent drop-ins from goliath grouper, schools of jacks and even the occasional manta ray or whale shark.
Best Wrecks in Pensacola
Best of all, the Oriskany is just one of 15 wrecks that Pensacola dive operators frequent. This massive ship belongs to the Florida Panhandle Shipwreck Trail, which starts in Pensacola and spans 160 miles east to Mexico City Beach. The trail packs in 20 wreck dives in total, with five of the must-sees right off the Pensacola coast. The best-of list includes the 1944-sunk San Pablo, a banana boat that sank as a result of a classified U.S.-weapons-testing operation. This site is now known as the Russian freighter. You'll also find a pair of Navy diving tenders—the YDT-14 and the Pete Tide II—purpose-sunk in 2000 to a depth of 90 feet. Pensacola's underwater fleet also includes the 350-foot U.S.S. Massachusetts battleship, a 480-foot liberty ship and many more.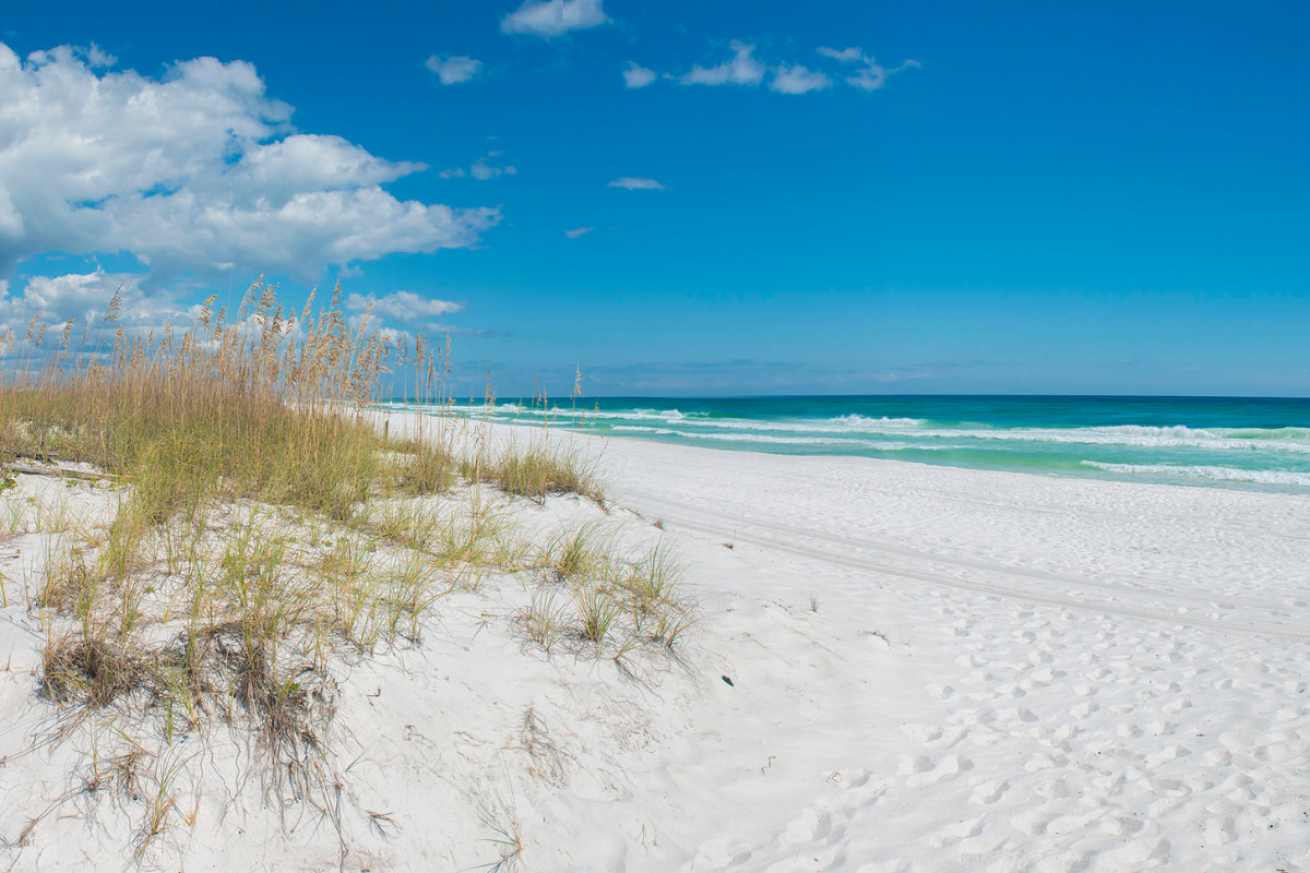 With miles of beaches along the coastline, there are many areas to enjoy.

Courtesy of Visit Pensacola
Beaches of Pensacola
Any trip to Pensacola needs to include time on Perdido Key or Pensacola Beach, where you'll find miles of white, powdery sand opening to the clear, calm waters of the Gulf. Pensacola's beaches are unique in that they're flanked by Gulf islands National Seahorse—acres of undeveloped, pristine preserve ideal for walking, birding, paddle boarding above southern stingrays and schooling baitfish, and simply relaxing.
There's Perdido Key State Park, a 247-acre barrier island with dunes and white beaches, perfect for picnicking, surf fishing, sunbathing and swimming. May to August, this beach is the nesting grounds of loggerhead sea turtles.
Head east to reach the barrier island of Santa Rosa, home to the 1834-built Fort Pickens as well as the Fort Pickens Campground with beachfront sites. The jetties here are one of the area's most popular shore dives where you can encounter snapper, sheepshead, red drum, spadefish, porcupine puffer fish as well as stargazers and stingrays nestled in the sand.
Further east on Santa Rosa Island lies Opal Beach, one of the area's newer stretches of sand, created by a storm flattening the dunes. This getaway is lauded for its facilities, with 24 pavilions and five restrooms so you can easily make a day of it.
Just a bit north is the Naval Live Oaks Nature Preserve, threading between Santa Rosa Island and the Pensacola Bay and serving up more than 7 miles of coastal hiking trails.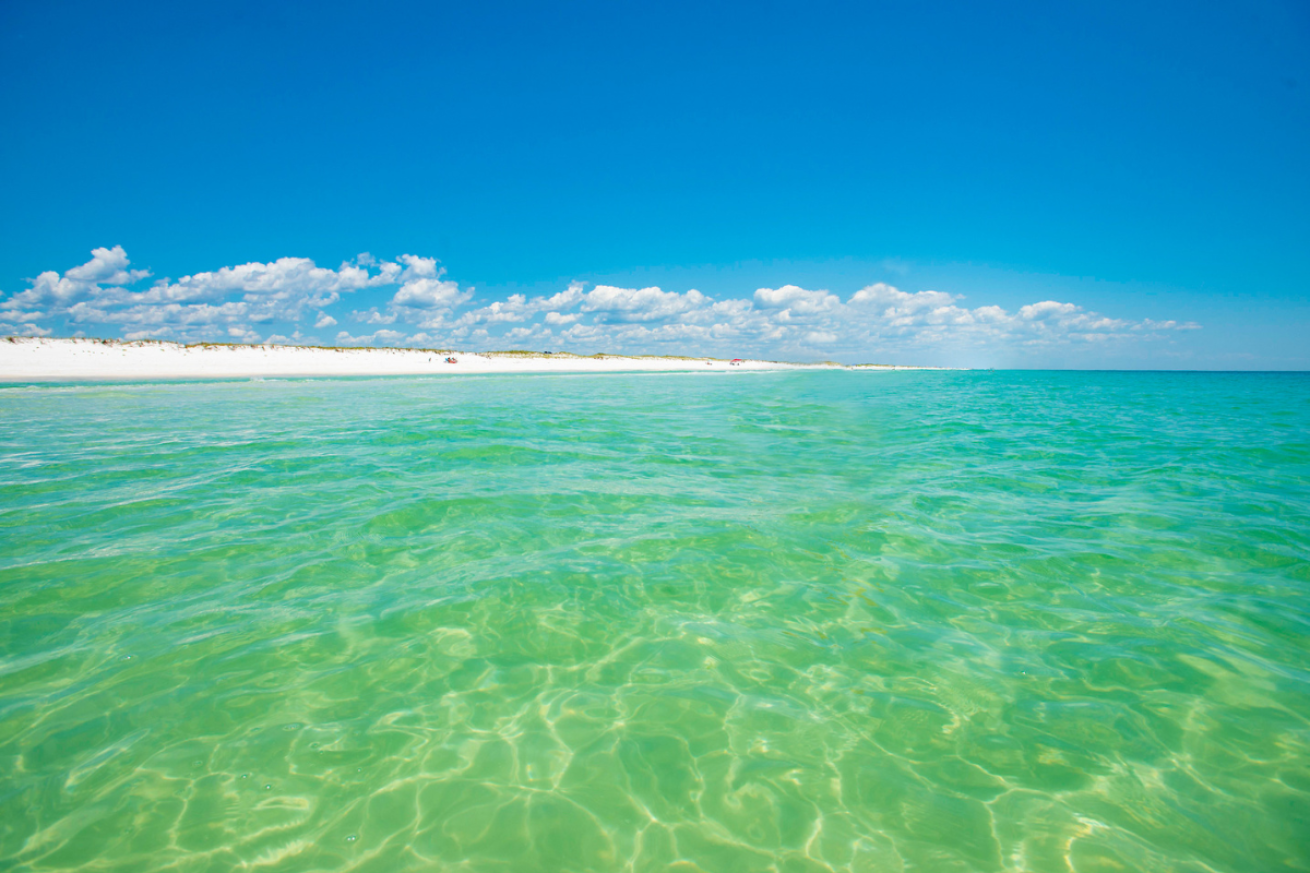 Pensacola is a hidden secret if you want to scuba dive in the northwest Florida panhandle.

Courtesy of Visit Pensacola
Pensacola Dining
This stretch of Florida's coast is renowned for seafood, especially grouper, mahi-mahi, snapper, tuna, mackerel, crawfish, shrimp and, of course, oysters. You'll have many choices on the menu as well as places to enjoy it all, from newer beachside eateries to Old Florida favorites.
Flavors here are diverse, owing to the rich history of Pensacola, hailed as America's First Settlement. You'll find varied influences from its rich past, including French and Spanish. You can taste the Creole influence in dishes like grouper stuffed with soft-shell crab or spicy barbecue jumbo shrimp. Go for a fish-camp setting for down home ambiance and perfectly done classics, such as crab cakes, blackened mahi-mahi and fried shrimp. Of course, Southern tradition finds its way onto the plate in everything from cheese grits to green tomato chow-chow. Fish and seafood are far from the only choices in Pensacola: The city dishes up a wealth of barbecue, including brisket po boys, ribs, gouda grits and much more.
There is no bad choice on the menu, and it all readies you for another day of taking in this epic dive destination.