Five Virtual Ocean Experiences to Enjoy From Home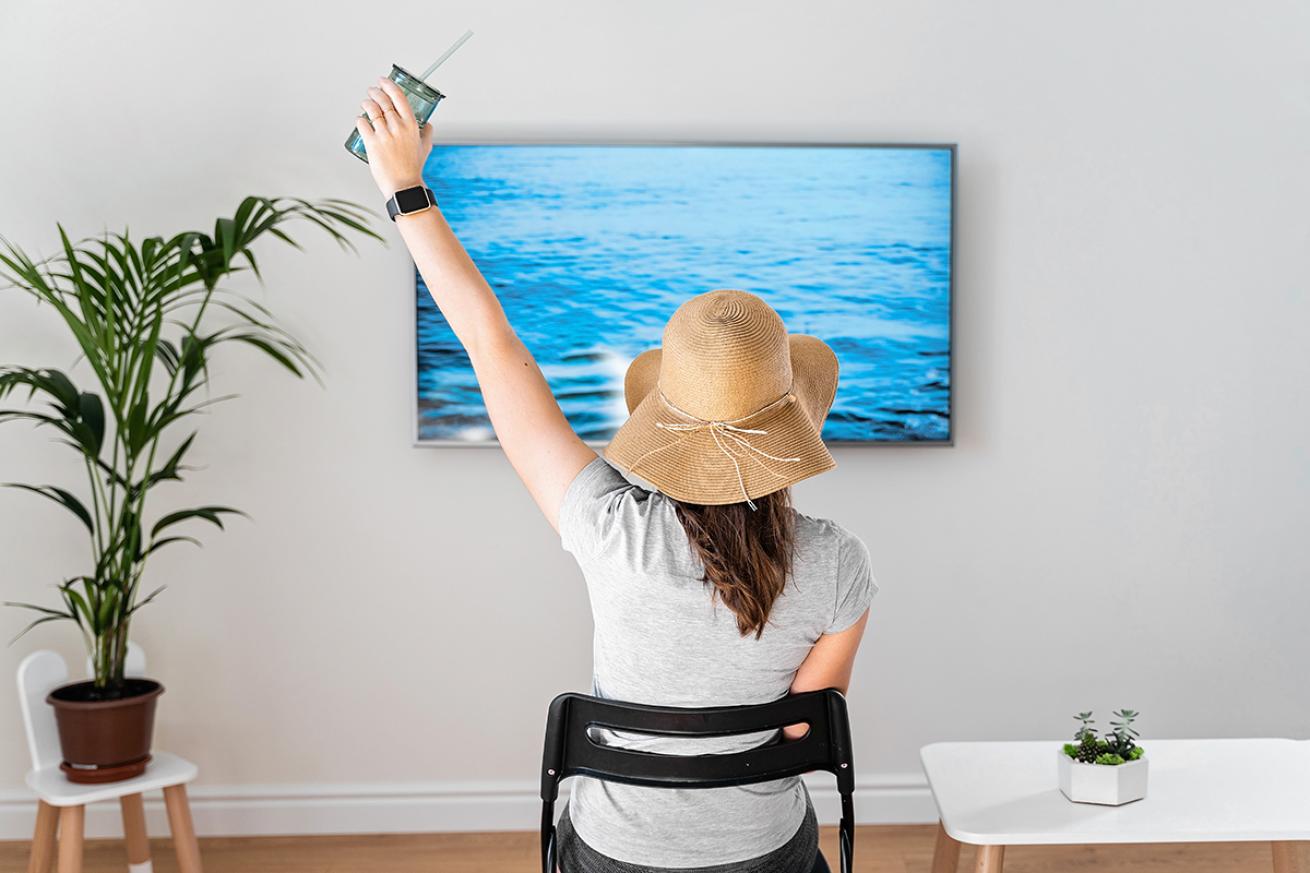 National Geographic, David Attenborough and other explorers are there to help you traverse the oceans from home.

Shutterstock.com/Troyan
Most of us are missing the ocean because of restrictions around the coronavirus, but that doesn't mean we can't experience all the underwater world has to offer! Believe it or not, there are ways to connect to the ocean that don't involve wearing your dive gear on the couch and watching movies about scuba diving.
Thanks to virtual reality technology and 360-degree video capabilities, we don't need to leave the comfort of our homes to travel abroad and explore the world.
Read on for five virtual ocean experiences that will satisfy your cravings for the sea during self-isolation.
---
David Attenborough's Great Barrier Reef
The legendary conservationist is known for taking us on journeys around the world by narrating our favorite nature documentaries. Now, he's embarking on a new type of adventure. David Attenborough's Great Barrier Reef is an interactive experience that takes virtual travelers throughout thousands of miles of Australia's famous coastline.
The multimedia experience reveals one of the world's most biodiverse ecosystems with vibrant photos and videos of the 1,500 species of fish and 600 species of coral who call it home. More importantly, David Attenborough takes the opportunity to shine a light on the damage done to the reef from climate change.
Even for divers who have experienced the Great Barrier Reef with a traditional cylinder and regulator, this is an ocean experience worth seeing. Interactive time-lapses, 360-degree VR views, weather maps and even a mantis shrimp vision tool give a new perspective to the famous destination that was not possible before now.
National Geographic 360 Videos
National Geographic unveiled a series of 360-degree videos that bring the planet's most coveted destinations to your personal laptop screen. Get your ocean fix by doing things you never thought possible, from swimming with leopard seals in Antarctica to watching sea turtles nest in Costa Rica. Although the videos are best viewed with an Oculus Quest VR headset for the full experience, they still work—and are worth watching—even without one.
BBC Earth: Life In VR
BBC and Google teamed up to create an interactive video game that offers a new way to explore the ocean. BBC Earth: Life In VR introduces a twist on traditional VR formats by making users active participants rather than passive viewers.
The game is set off the coast of California, where you can interact with a variety of sea creatures, from playful sea otters to massive sperm whales. Players embark on an educational journey that covers topics like the vital role of kelp forests, squid migration, the importance of zooplankton and more.
BBC Earth VR Video Series
Although no virtual experience can compare to the physical act of descending beneath the ocean's surface and scuba diving, this may be the next best thing. BBC Earth's VR video series sets up a surprisingly realistic experience narrated by a marine biologist. Plus, you know it'll be a good dive when a giant octopus and oceanic manta rays are guaranteed to make an appearance. Although it's best viewed with a VR headset for the full 3D experience, it's worth a watch even from your computer.
AirPano 360 Videos
With a broad selection of 360-degree videos, AirPano can take you on a journey throughout every corner of the Earth—above and below the water. Every scuba diver has unique interests, whether it's big pelagic animals or microscopic macro critters. With AirPano's plethora of options, you can find your perfect dive.
Travel to Raja Ampat to observe oceanic manta rays and descend into a swarm of jellyfish, or swim through thousands of schooling fish near Malpelo Island. For the shark-obsessed, check out great white sharks near Guadalupe Island or feed bull sharks at Beqa Lagoon. The options are endless, so go ahead and virtually cross off your scuba bucket list.
---
For experienced divers with hundreds of dives under your (weight) belt, these virtual experiences can help give you your ocean fix until the world resumes normality. If you've never taken a breath through a regulator but are curious what the hype is about, this could be the perfect way to dip your toe into the world of scuba diving. We promise it'll only leave you wanting more.
Hopefully this can hold us over until we can feel the saltwater on our skin, exhale bubbles and experience all scuba diving has to offer again.
More Scuba at Home: