What is a PADI Dive Against Debris Speciality?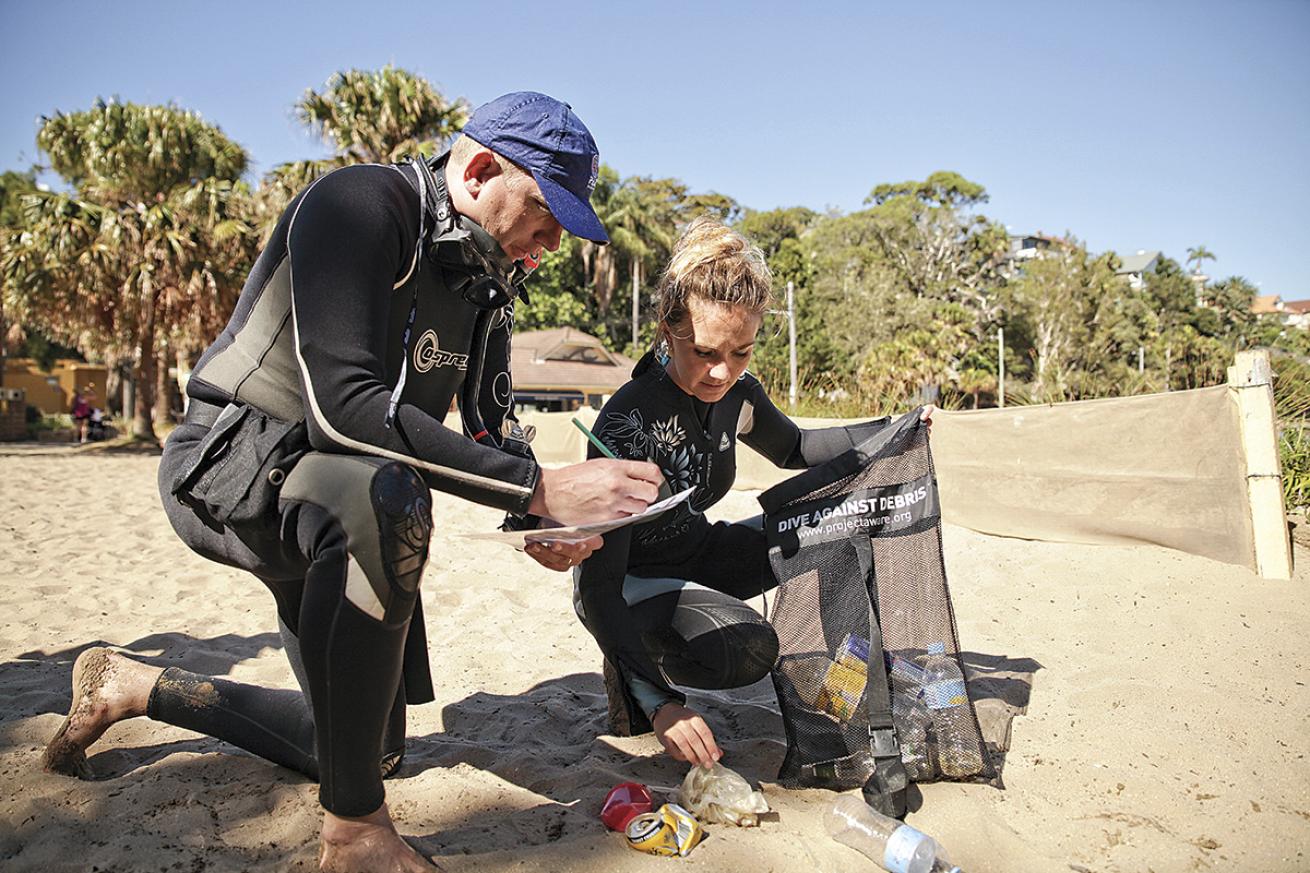 Courtesy PADI
Divers know firsthand the heartbreaking effect that trash can have on marine life and aquatic ecosystems. The PADI Dive Against Debris specialty teaches the skills to safely remove debris and empowers divers to report their findings online with Project AWARE.
"I have seen so much destruction to marine life from harmful debris in the 17 years I've been diving," says Hayley-Jo Carr, reef rescue network coordinator at the Perry Institute for Marine Science, and a PADI Course Director who teaches the specialty. "Here in the Bahamas I often see corals wrapped with fabric, plastic bags, nets, ropes and fishing line. It's a slow task to remove them, and sadly the coral underneath has often already died."
Benefits
The course teaches certified divers about the impacts of marine debris while encouraging them to become citizen scientists. "My students think more about where this debris actually came from," Carr says. "Many items are things they recognize using in their everyday life." Students also learn to report data about what they see and collect. "After the dive we record and report the data either on the Project AWARE website or using the Dive Against Debris app," Carr says.
What You'll Learn
The course starts with lessons about the damage marine debris cause, how divers can be part of the solution and tips for establishing and conducting a Dive Against Debris survey. The specialty includes one open water dive, during which divers conduct a Dive Against Debris survey. After the dive, students weigh, sort and record all debris collected and report it to Project AWARE. "As a class we discuss ways we can change our behaviors to limit waste and reuse items instead," Carr says. "There are many innovative ways now to limit our plastic consumption, and students can discuss with each other examples they may have already adopted in everyday life."
Prerequisites
There are no prerequisites for the Dive Against Debris course—it is open to any certified diver age 12 and up.