Where to Go Scuba Diving in Colorado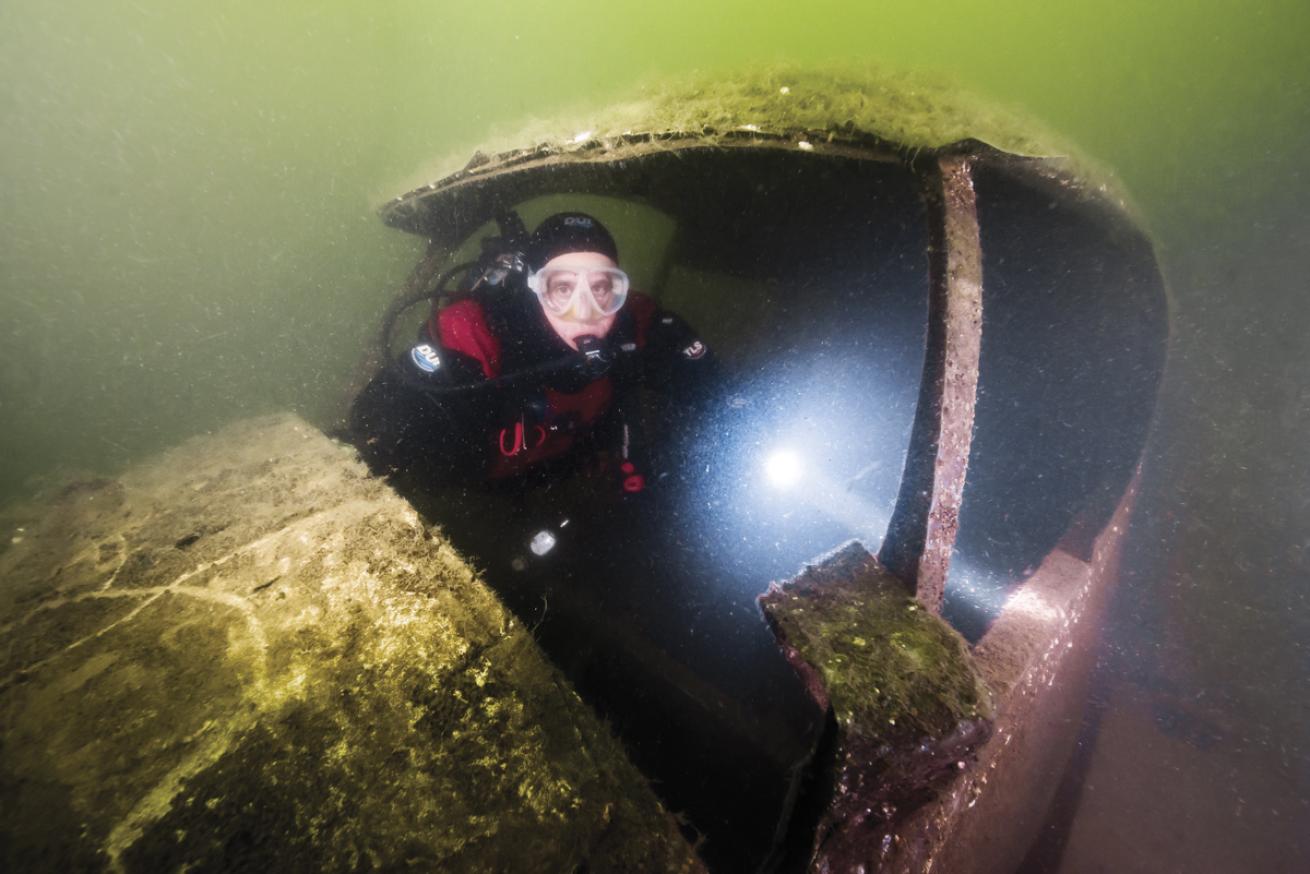 A diver inspects the cockpit of a sunken airplane in Aurora Reservoir.

Jennifer Idol
The Rocky Mountains are arguably the epicenter of outdoor adventure sports in America. While hiking, skiing, mountain biking, snowboarding, and rock climbing are some of the region's most popular activities, Colorado has plenty of opportunities for watersports as well, including scuba diving.
Colorado is home to several altitude dive sites. Dive shops teach in the gravel pond directly south from Chatfield State Park in Littleton, as well as the Aurora Reservoir. Divers also explore Carter Lake Reservoir, Turquoise Lake and Blue Mesa Reservoir. All of these sites require divers to display a dive flag while underwater. Divers should also take the PADI Altitude Diver course to learn how to adjust their dive plan for these sites.
Each destination has a swim or dive entry with easy access to the shoreline. Some sites designate specific areas where diving is permitted. Carter Lake Reservoir permits diving from a boat or from the shoreline on the southeast side, known as the Saddle, where motorized boats are prohibited. Some sites, such as those in Carter Lake Reservoir or Blue Mesa Reservoir, also require or ask divers to notify park staff of their dive plan the day before a planned dive. Park websites list rules for diving.
These alpine dive sites are surrounded by impressive landscapes. Blue Mesa Reservoir is situated on the south side of the Gunnison River, which flows through Black Canyon of the Gunnison National Park. Dillon Pinnacles is a shore dive next to an iconic pinnacle formation at the edge of the reservoir. It is rumored that remnants of old bridges lie underneath the bridge across from Blue Mesa Outpost.
Aurora Reservoir is closest to Denver and features underwater attractions such as a sunken airplane. Most sites have sandy bottoms, and all are remote destinations best experienced when divers bring all equipment, including tanks.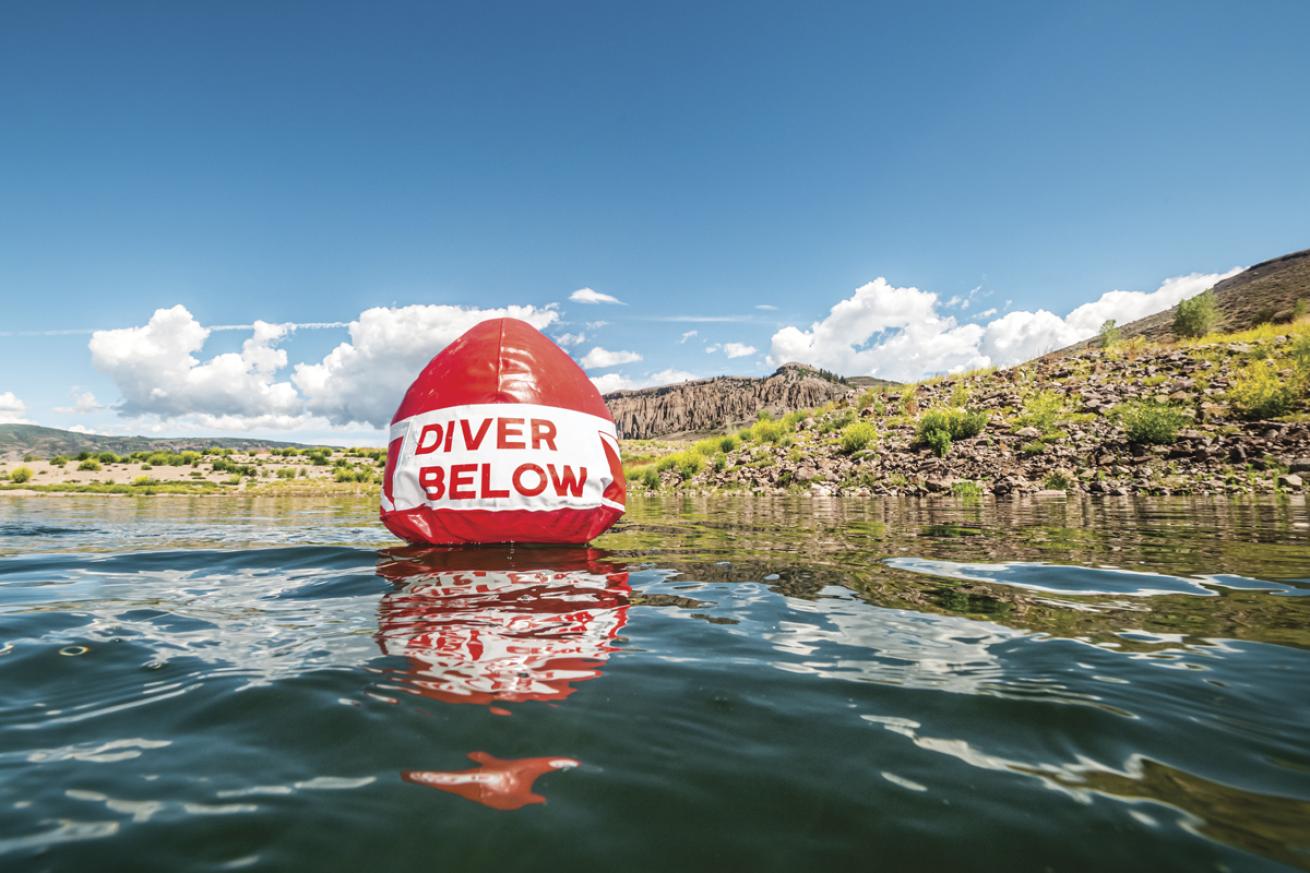 Jennifer Idol
Colorado's altitude dives are rewarding adventures that few get the chance to experience. These sites are situated among three of Colorado's four National Parks: Rocky Mountain, Great Sand Dunes and Black Canyon of the Gunnison. Plan a trip to fully appreciate the natural landscape by supplementing these unique dives with sightseeing above water.
Need To Know
Conditions Viz is 5 to 15 feet. Water temps 47 to 62 degrees in spring, summer and fall.
What To Wear 5 mm wetsuit or drysuit.
Dive Shops Recommended by PADI
Dive Sites
Blue Mesa Reservoir One of the clearest Colorado dive sites, the scenic Dillon Pinnacles is an easy shore dive with depths
 that fluctuate with reservoir capacity. Although stocked with freshwater fish, the reservoir's vast population of crawfish is impressive. This is the most remote of the Colorado sites mentioned in this article, and the least crowded.
Carter Lake Reservoir Saddle shoreline is popular for launching kayaks and is the approved shore-dive site. Large boulders are strewn along the bottom, and visibility can reach 30 feet. The shoreline provides natural navigation, but compass headings should be taken to stay oriented while diving in the lunar sand field in the middle.
Aurora Reservoir Find Canada geese, freshwater fish and numerous underwater attractions, such as a Cessna 310 plane, at Scuba Beach in the northeastern corner of the reservoir. Night diving is prohibited, but bring lights because poor visibility limits light at depth. This is the most popular dive destination for local divers because of its easy accessibility.
A map of Colorado's dive sites.

PADI Staff
Trip Tips
1. Black Canyon of the Gunnison National Park This less frequented national park is home to numerous cliff lookouts accessible via road or hiking trail. The narrow canyon makes the 2,722-foot-deep walls appear even more dramatic.
2. Rocky Mountain National Park Many popular national parks now require reservation systems to manage visitor numbers, and this one is no exception. Although Bear Lake is the most popular body of water here, Lily Lake features the western tiger salamander, the world's largest land-dwelling salamander. Leeches inhabit these alpine lakes, and swimming is prohibited in some of them.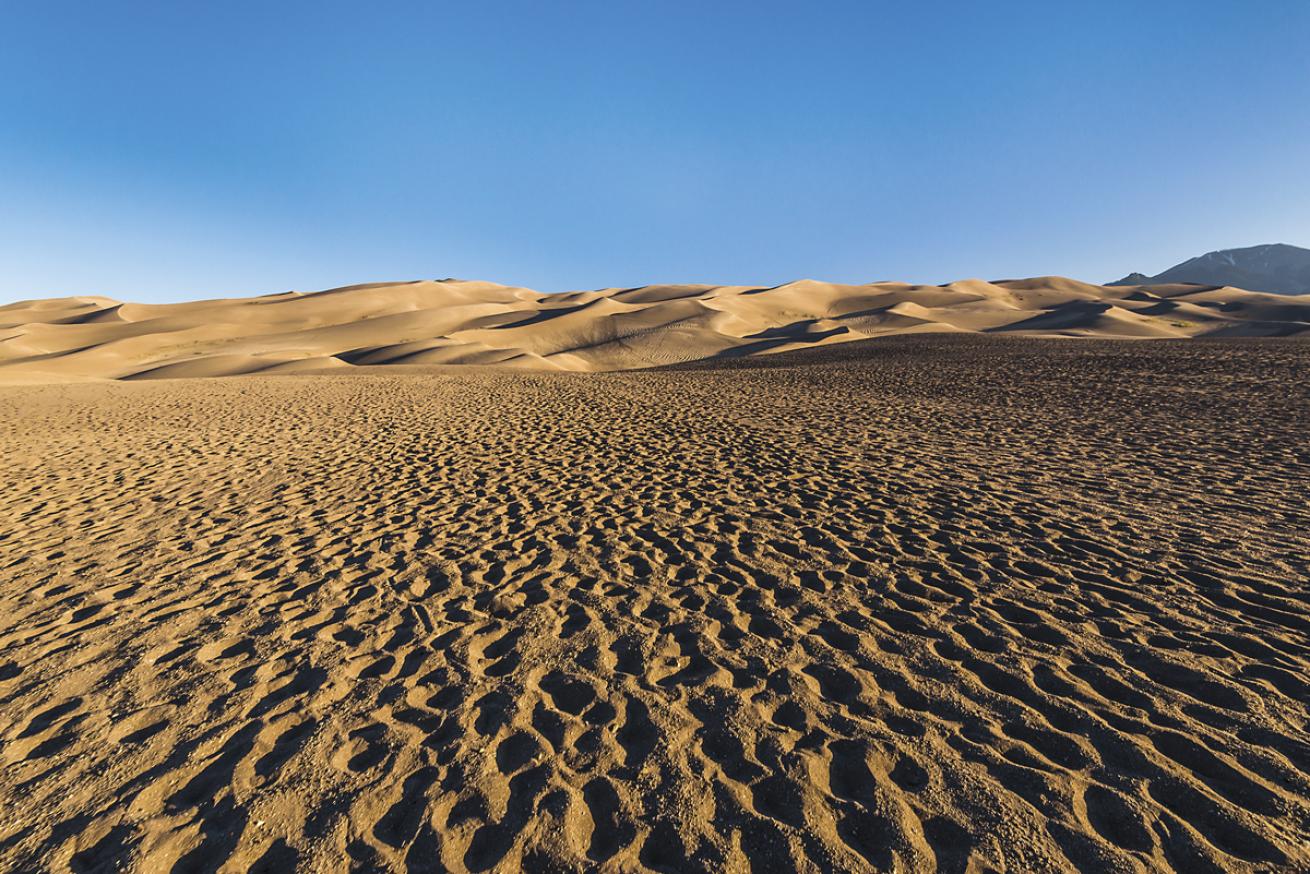 Great Sand Dunes National Park.

Jennifer Idol
3. Great Sand Dunes National Park Home to the tallest sand dunes in North America, this 30-square-mile area of sand can reach temperatures of 150 degrees Fahrenheit during summer. The landscape is an otherworldly experience that shouldn't be missed.
---