Five Best Places to Scuba Dive in Mexico
The sheer variety of dive sites in Mexico makes it one of the best diving destinations in the world. From the tropical coral reefs of the Yucatan to picture-perfect islands around Baja California, there's no shortage of fascinating things to see during your dive.
Although there are plenty of dive spots to explore all over Mexico, here are five of the best regions in the country for diving.
1. Yucatan Peninsula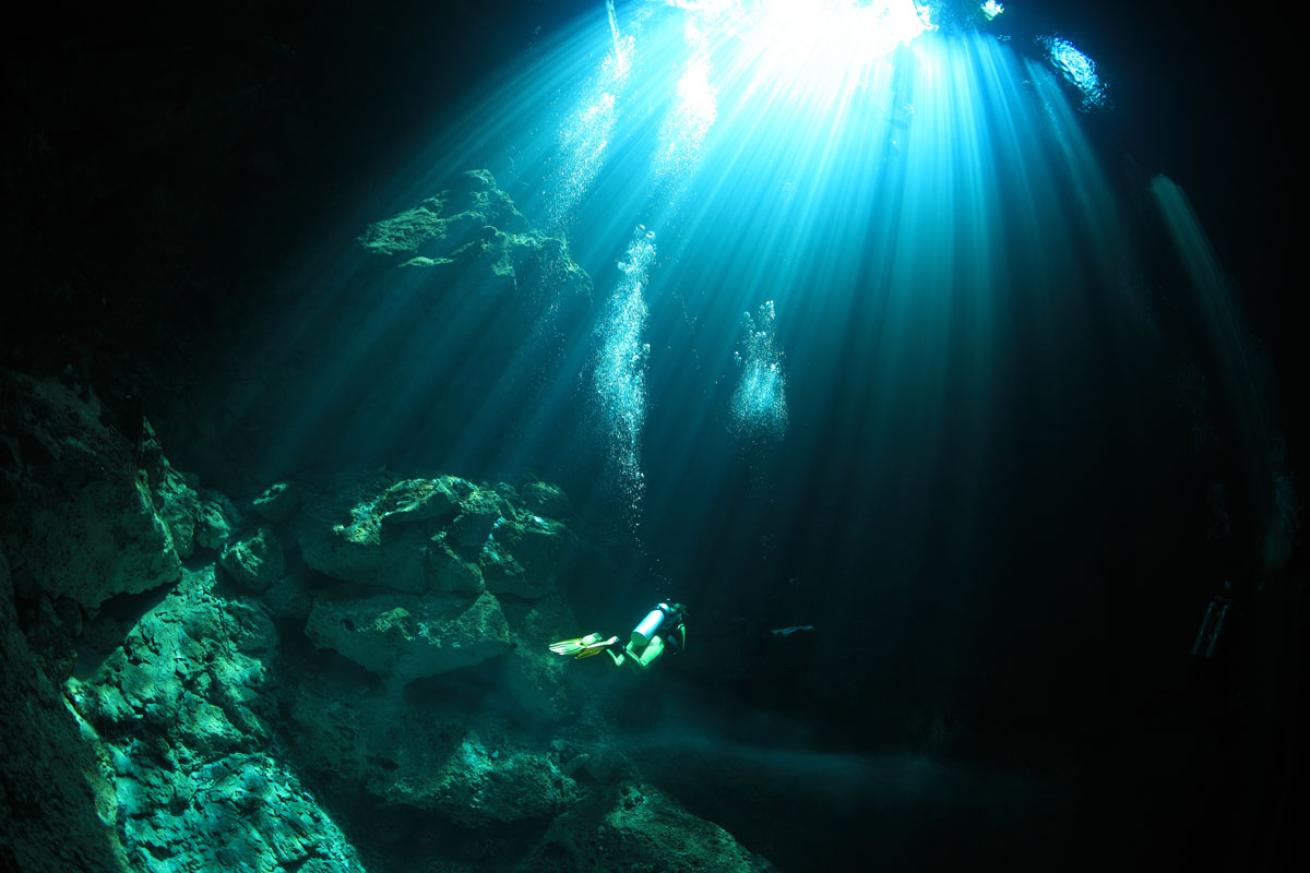 Diving in underwater cenote at Yucatan Peninsula.

Shutterstock.com/aquapix
Besides being home to the second-largest barrier reef in the world, the Yucatan is also dotted with coral-encrusted shipwrecks, cavernous tunnel systems, and sparkling blue sinkholes (cenotes). Some of the most popular cenote dives include Cenote Angelita, Chak Mool, and of course, the Dos Ojos system in Cancún.
However, most divers flock to the water for some of the world's best reef diving. You can explore the pristine waters around Isla Mujeres, play with colorful fish at the Cozumel Marine Park, or swim with bull sharks in Playa del Carmen.
2. Sea of Cortez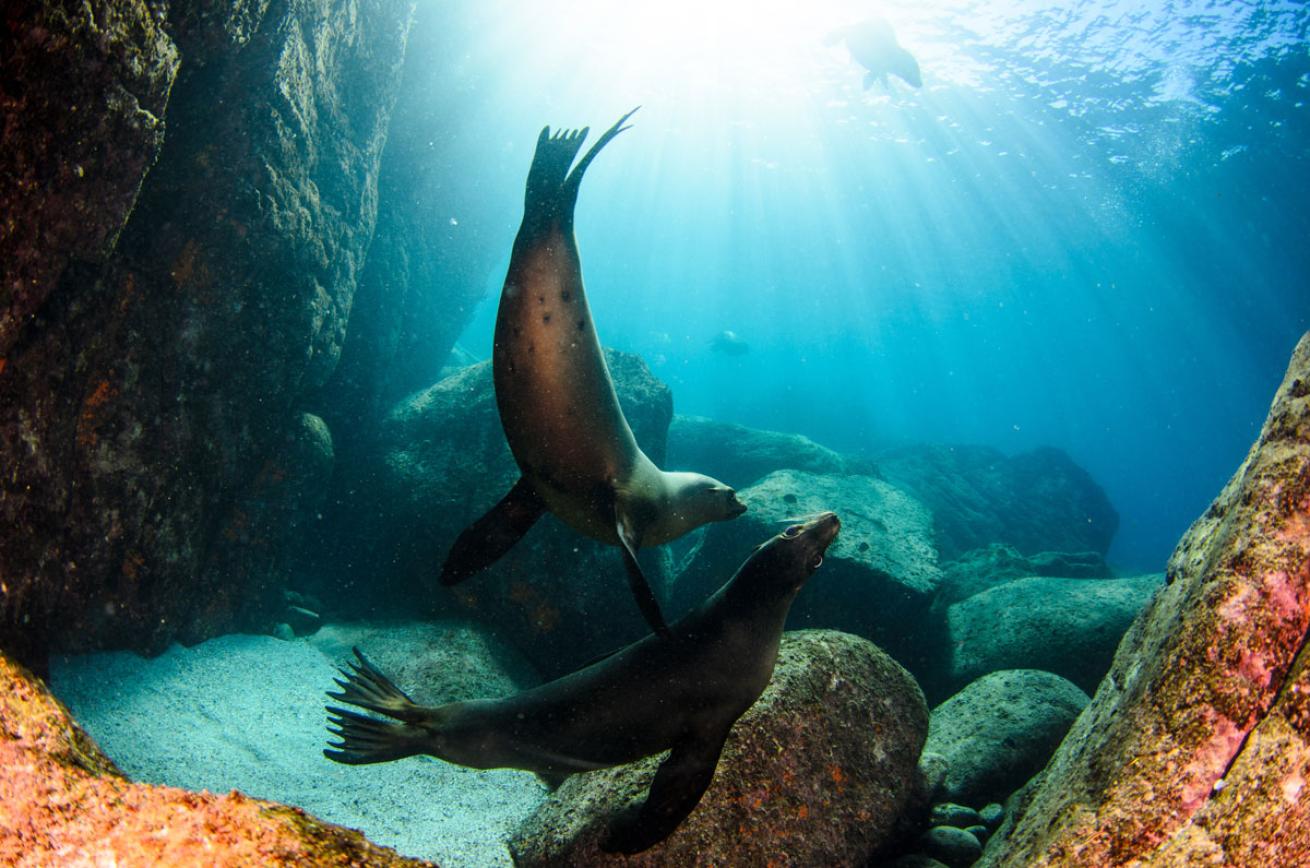 Californian sea lion swimming and playing in the reefs of Los Islotes in Espiritu Santo Island at La Paz.

Shutterstock.com/Leonardo Gonzalez
The Sea of Cortez provides plenty of opportunities to swim with tropical marine life. The water around La Paz and Cabo San Lucas are teeming with large creatures like sea lions, whale sharks, manta rays and even dolphins.
It's also worth visiting Cabo Pulmo National Park, a protected marine reserve that's one of the only three coral reefs in Western North America. Here, you'll be able to swim with sharks, turtles, and over a hundred different species of fish.
And, if that's not enough, Cabo Pulmo is one of the most accessible places to witness a true-to-life "fish tornado."
---
Start your own Mexican adventure today with luxurious dive packages and Sea of Cortez liveaboards.
---
3. Socorro Islands
Manta in Socorro Islands.

Shutterstock.com/Damir Zurub
If you're eager to dive with larger-than-life animals, then look no further than the Socorro Islands. Although the waters aren't filled with colorful coral reefs or sunken ships, they are brimming with some of the most amazing marine life in Mexico.
Dive with hammerheads at Roca O'Neal, or swim with giant manta rays and dolphins in Cabo Pierce. The Punta Tosca dive site is also one of the only places in Mexico to spot humpback whales.
4. Guadalupe Island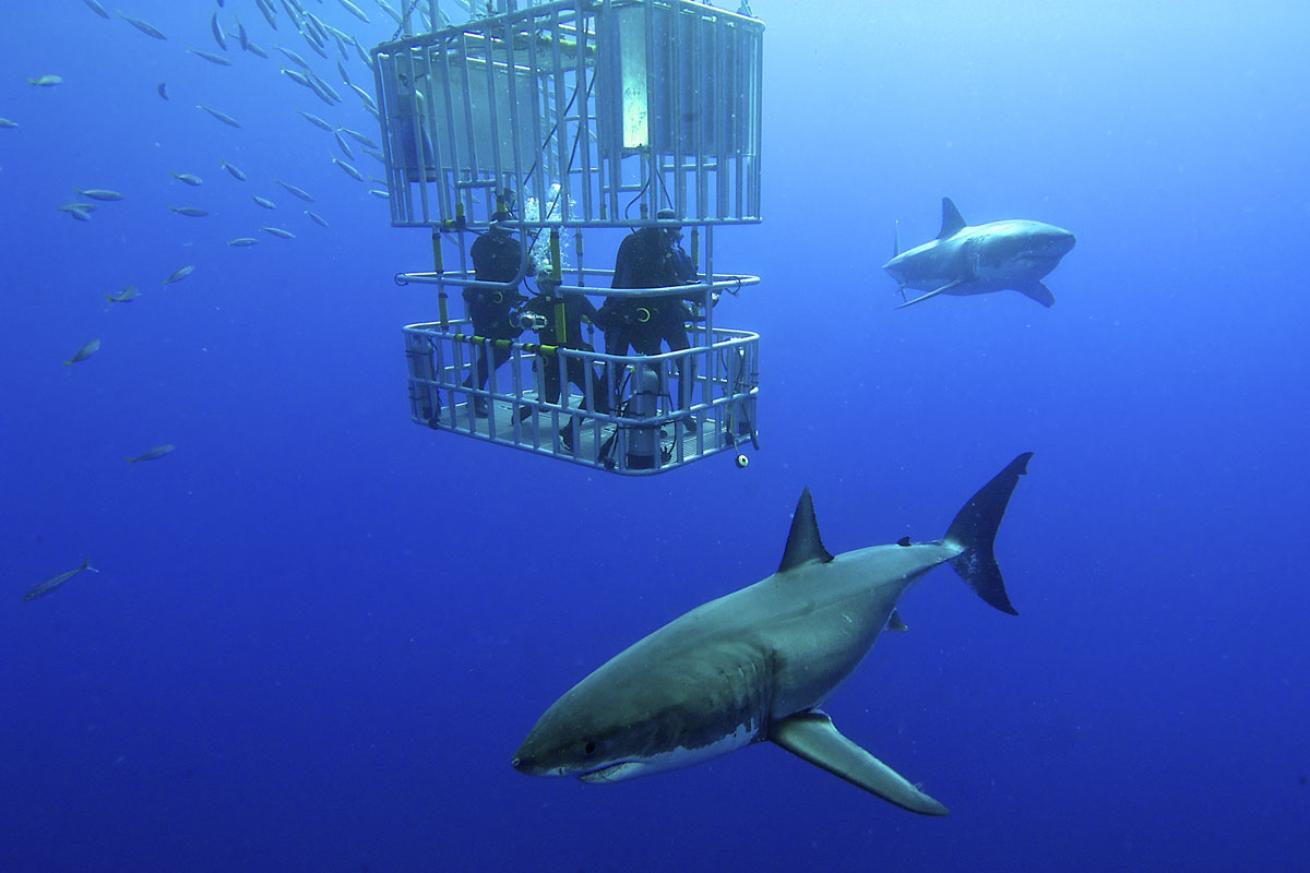 Great white sharks swim around cage in Guadalupe.

Shutterstock.com/Stefan Pircher
Thrill-seekers will undoubtedly need to add Guadalupe Island to their diving bucket list. Situated off the coast of Baja California, it's one of the few places in the world you can dive with great white sharks.
Although you'll be within the confines of a cage, you'll still get the chance to see one of the 170 to 180 giant creatures lurk in the water around the island.
5. Puerto Vallarta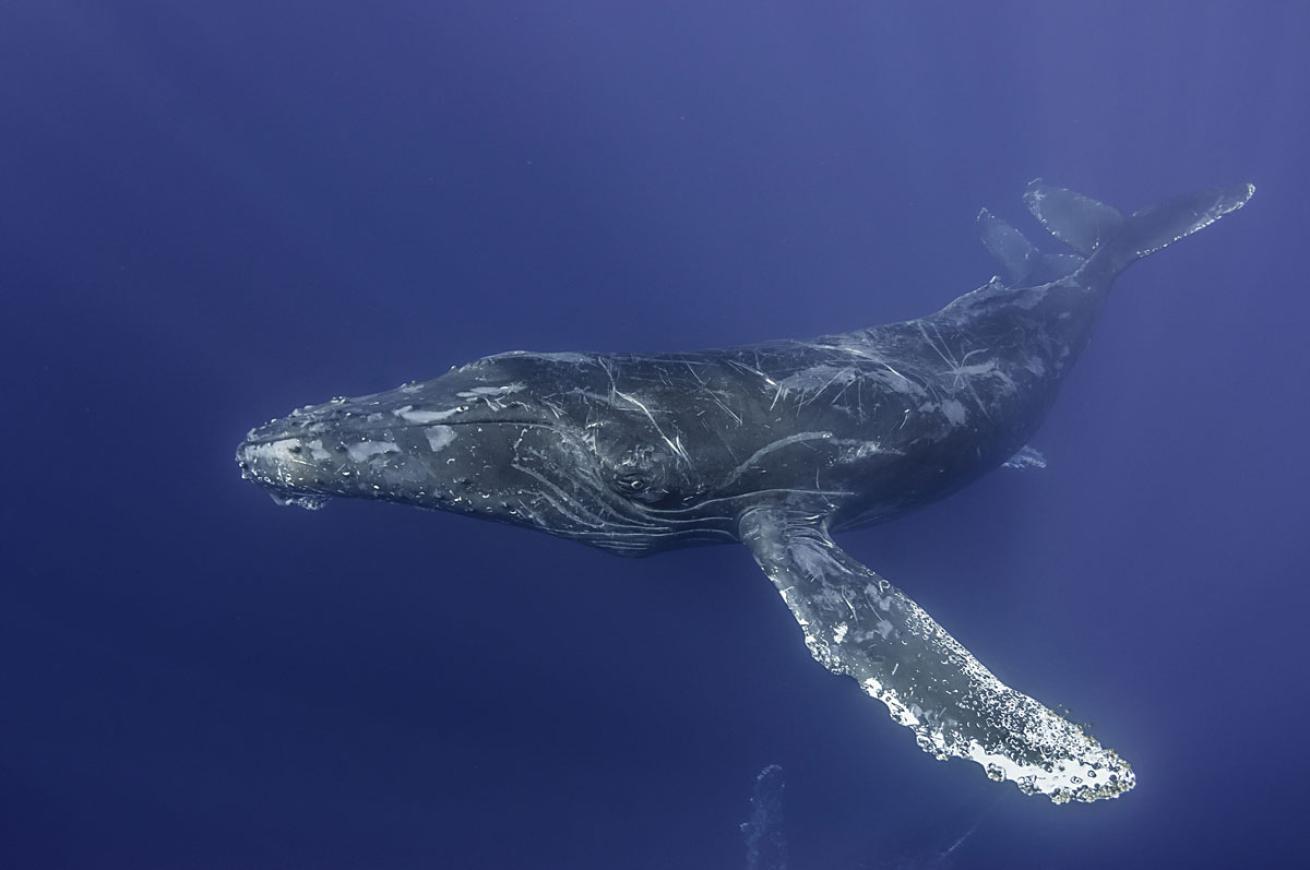 Humpback whale off the coast of Mexico.

Shutterstock.com/WildestAnimal