Looters Disturb 1842 Wreck off Marathon Key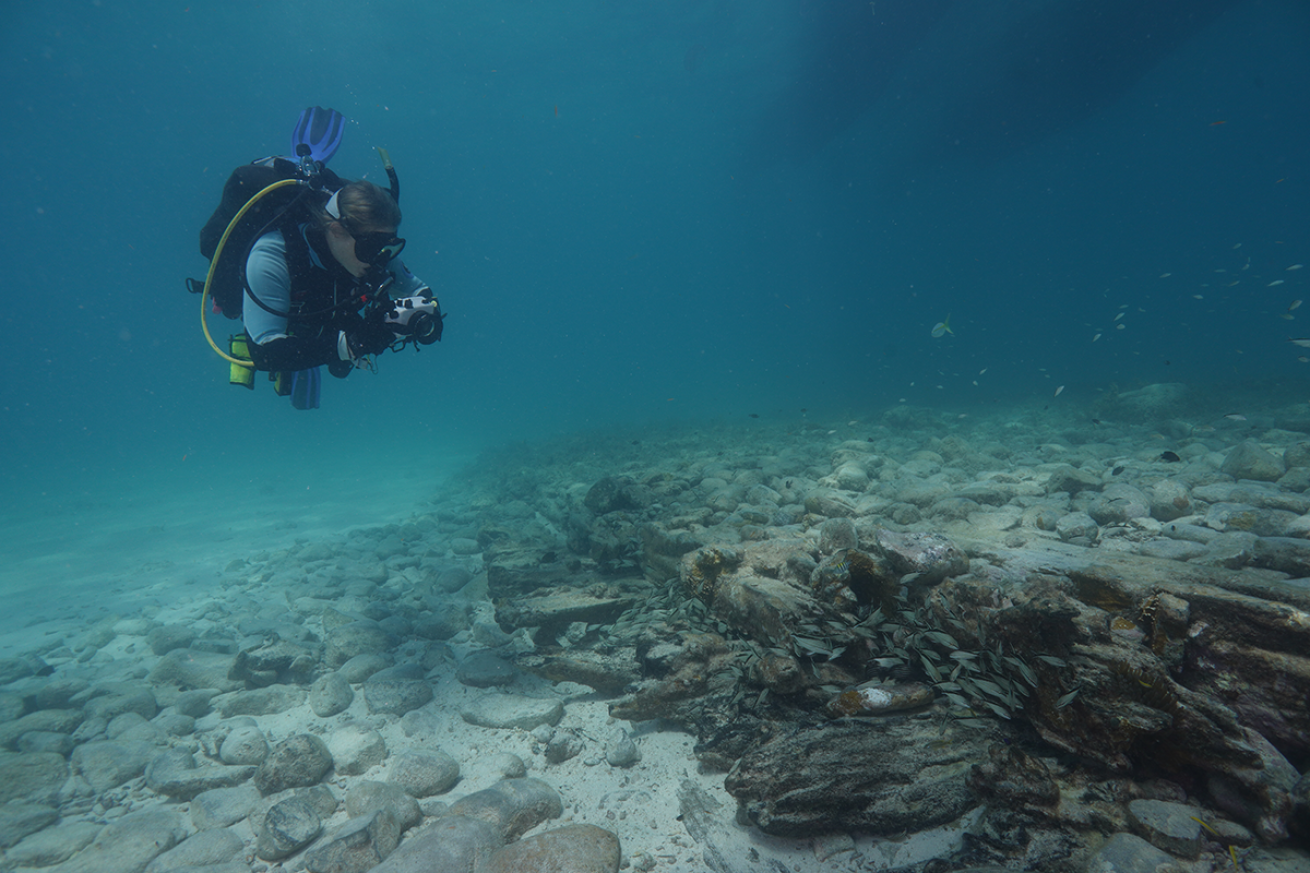 NOAA maritime archaeologists examine the "severe disturbance" of the wreckage of the North America.

Matthew Lawrence/NOAA
Looters disturbed an 1842 shipwreck in the Florida Keys, causing irreparable damage.
A three-masted, square-rigged ship called the North America was lost on Delta Shoals off Marathon in the Florida Keys on Nov. 25, 1842. The Sombrero Key Lighthouse wouldn't be erected for another 16 years to warm passing vessels of the treacherous reef. En route from New York to Mobile, the North America carried dry goods and furniture. Local wreckers saved as much of the cargo as they could during a three-day salvage effort, but the ship couldn't be re-floated.
Today, the shipwreck sits in 14 feet of water near Sombrero Key Lighthouse. Serving as part of the sanctuary's Shipwreck Trail, the wreckage looks like a large pile of stone ballast. This used to cover and protect wooden timbers on the 180-year-old ship.
Recently, looters moved hundreds of ballast stones from the side of the shipwreck, exposing the wooden frames and planking.
"The wooden structure that is now exposed will degrade much more quickly," said sanctuary maritime archaeologist Matt Lawrence, who visited the site last month. Returning the stones to their original position may slow the degradation, but the exposed wood will not likely survive another 180 years now that the protective layer of ballast has been broken apart, he added.
The Florida Keys National Marine Sanctuary is home to over 2,000 shipwrecks. It is illegal to disturb them in any way without the proper sanctuary permits—within protected waters, artifacts and archeological sites with historical or archaeological significance are classified as historical resources and protected by sanctuary regulations.
The North America also lies on State of Florida submerged lands, meaning it is also protected by state statute, qualifying the looting as a 3rd-degree felony under Florida Law.
Preservation of underwater cultural heritage sites like the North America is key because many are fragile and easily damaged. When visiting, use mooring buoys to protect shipwrecks from anchor damage. The only way to ensure that they remain for future generations is to leave them alone.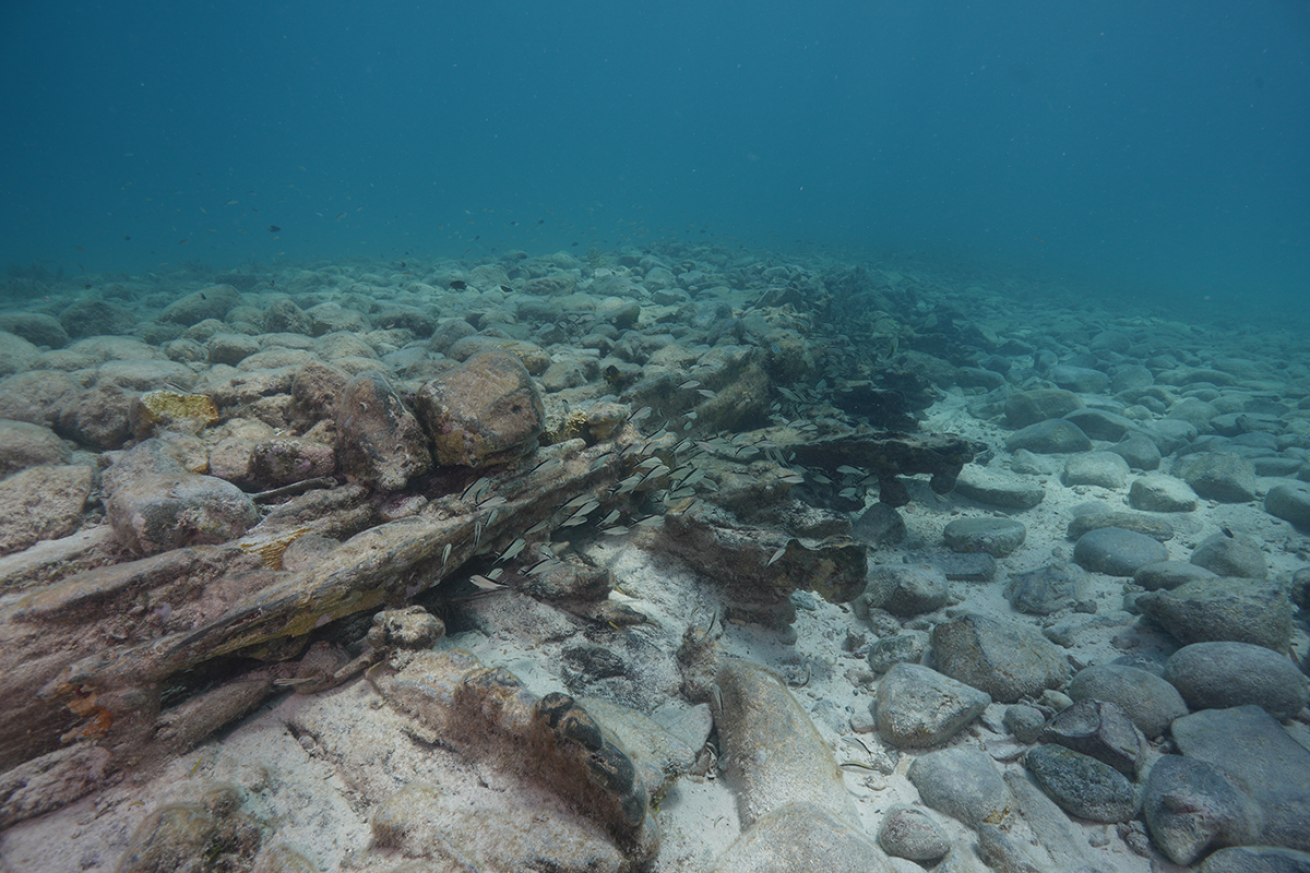 Stone ballast moved from the wreckage of the North America exposed fragile wooden timbers.

Matthew Lawrence/NOAA
---