New Photos Captured of World's Only Known Pink Manta Ray
Freediver and underwater photographer Kristian Laine was shooting at Lady Elliot Island on the Great Barrier Reef when he spotted a unique manta with a rose-colored underside.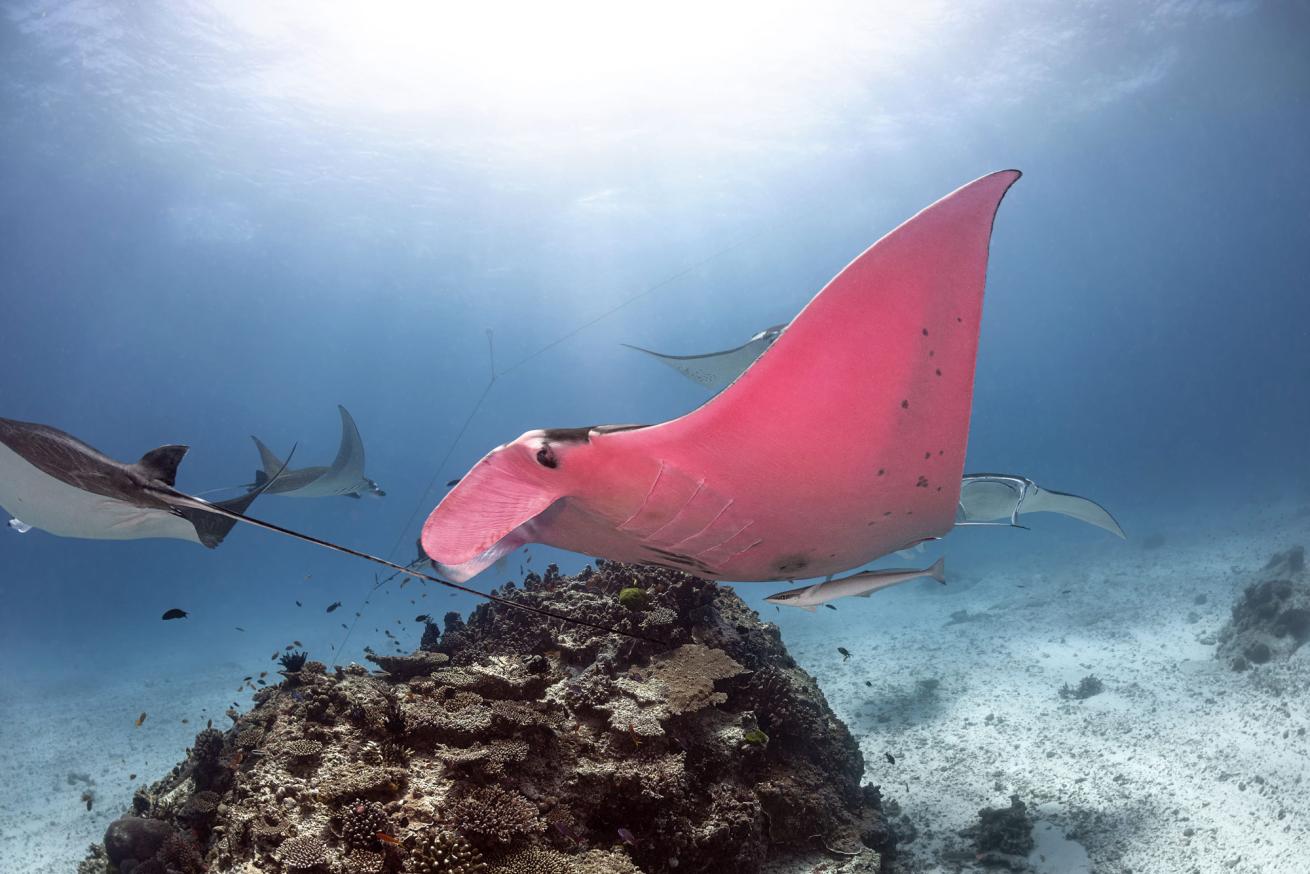 Kristian Laine was on the surface when he first saw a manta train of about seven mantas below. He waited for the right moment to dive down and snap a picture, only to find a pink manta among them.

Kristian Laine
"When I went through my photos in my camera right after the encounter, I was looking through my viewfinder and was thinking it's weird that one of the mantas looks pink. I was in the middle of a manta train with seven other mantas," Laine said in an interview with Australian Geographic. "I actually thought my strobes were playing up, making the manta look pink."
However, when he saw photos of the legendary pink manta at Lady Elliot Island later that day, he knew his camera wasn't playing tricks on him.
"It felt amazing because I'd just witnessed it so close," he says.
The manta, affectionately named Inspector Clouseau after the main character in the Pink Panther series, is well-known by locals, but sightings of the animal have been rare since it was first identified in 2015 by dive instructor Ryan Jeffery.
Initially, scientists believed Inspector Clouseau's rosy hue was caused by a skin condition or diet, like a flamingo turning pink after eating shrimp, but researchers at the University of Queensland proved otherwise. According to their 2016 Project Manta study, the coloration is simply an unusual production of the skin's melanin pigments.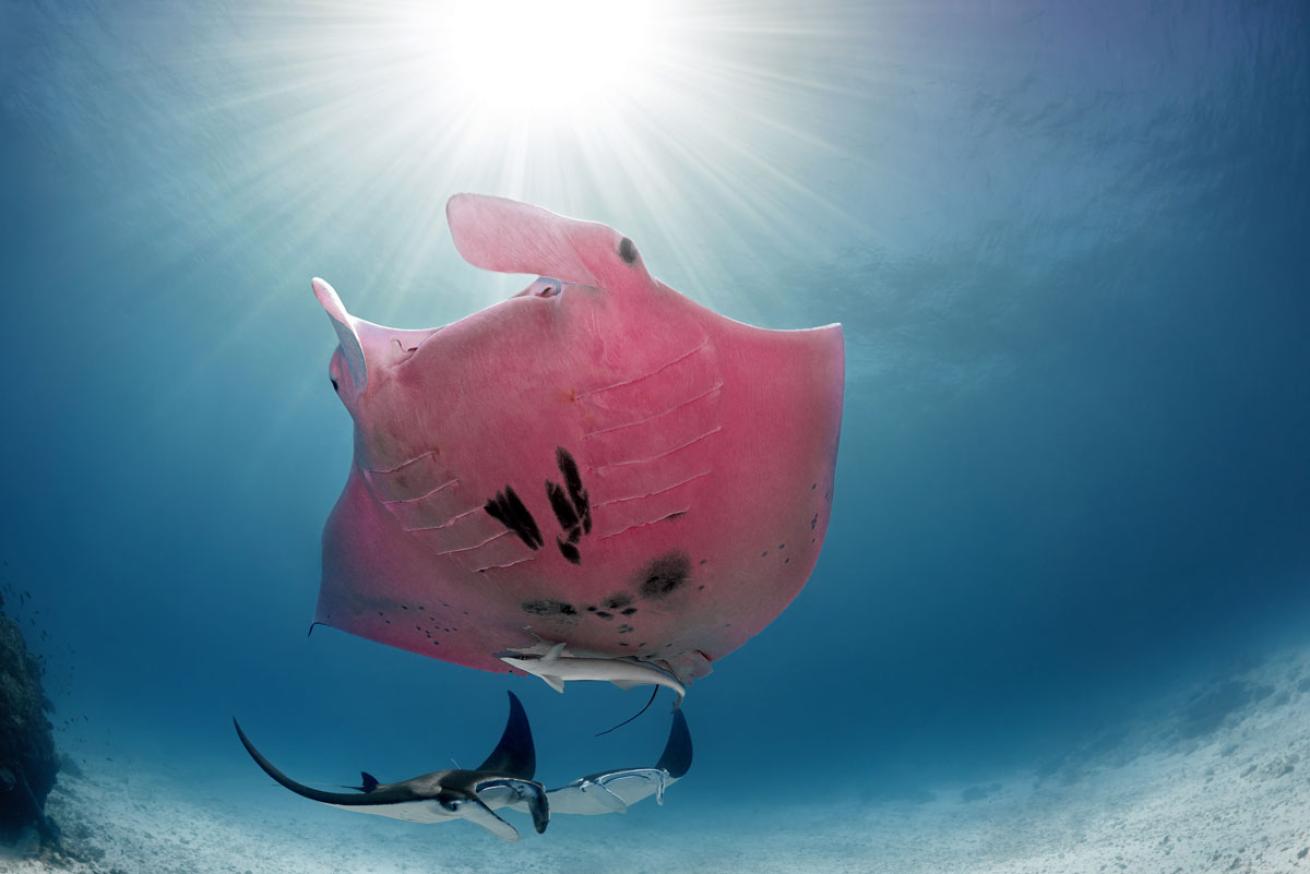 Inspector Clouseau or manta #900.

Kristian Laine
Although UQ has been studying this individual manta for years, it's still unknown how Inspector Clouseau's pink belly has impacted its life.
Solomon David, an aquatic ecologist at Nicholls State University in Louisiana, said in an interview with National Geographic that he believes the manta's unique coloring is due to a mutation called erythrism, which is occasionally seen elsewhere in the animal kingdom. Individuals born with this condition have abnormal red colorations of their fur, skin or feathers.
Inspector Clouseau's home, Lady Elliot Island, is the southernmost coral cay of Australia's Great Barrier Reef. Located in a highly protected zone, the island is a hotspot for marine megafauna, especially manta rays. In fact, it's known as the "home of the manta ray," as these gentle ocean giants congregate in the island's waters year-round.
However, Inspector Clouseau remains the only pink manta ray to ever be recorded.
See more of Kristian Laine's work on his Instagram or website.