Thank You Scuba Diving Magazine's 2023 Photo Contest Sponsors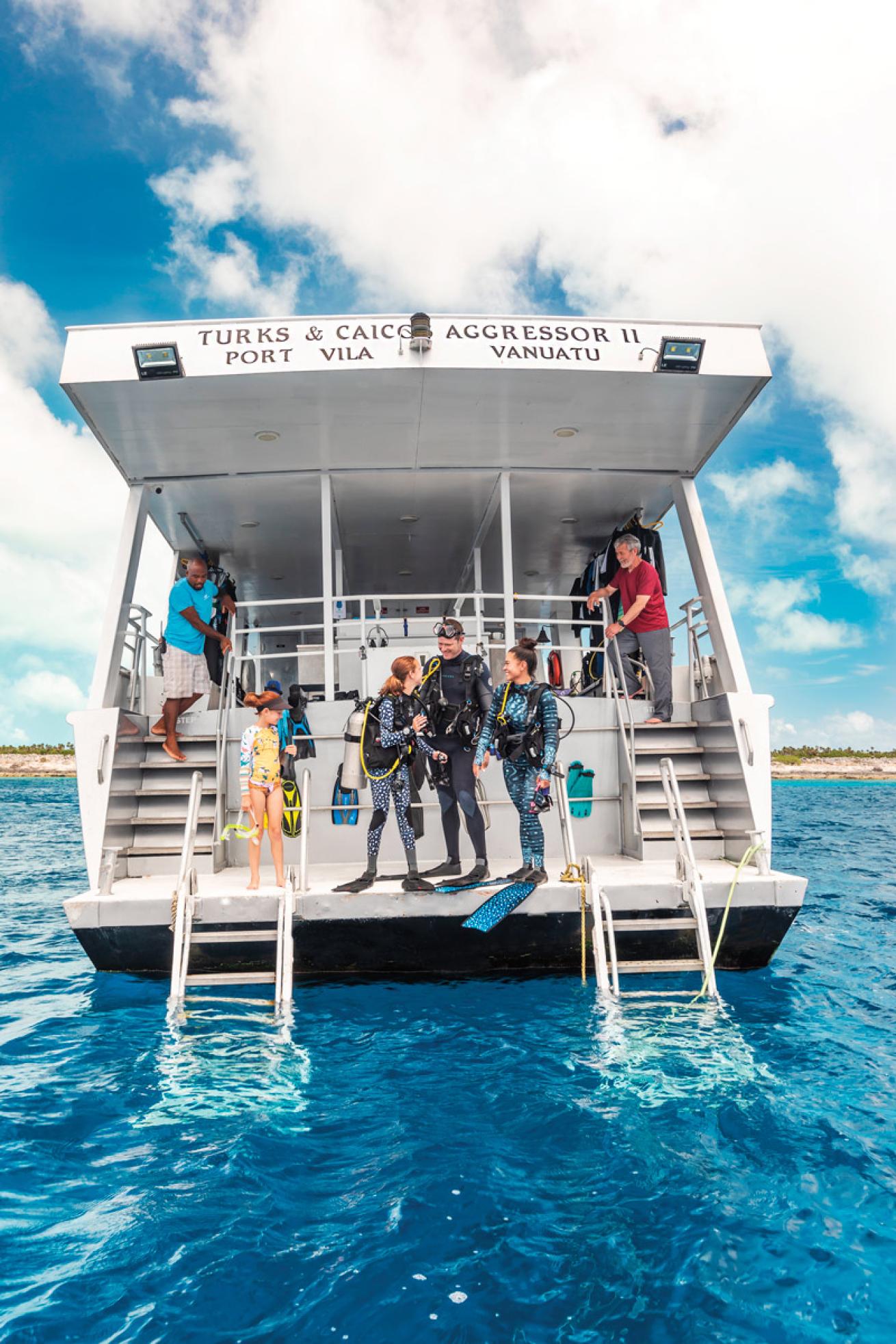 Turks and Caicos Aggressor II will play host to a weeklong photo clinic in 2024.

Courtesy Aggressor Adventures
Make a list of the world's most scenic underwater destinations and you're sure to find an Aggressor Adventures liveaboard yacht operating in every one. In each of its 19 locations, Aggressor serves up luxury and thrills. And the operator provides plenty of amenities to help photographers capture it all, including yachts custom built with ample camera tables and charging stations.
Back when the company was first founded, underwater camera rigs were large and photographers few and far between. Today, cameras are smaller, and nearly everyone on board brings one. Photography is so common among divers that "the camera table is really the watercooler of the liveaboard," says Wayne Brown, CEO of Aggressor.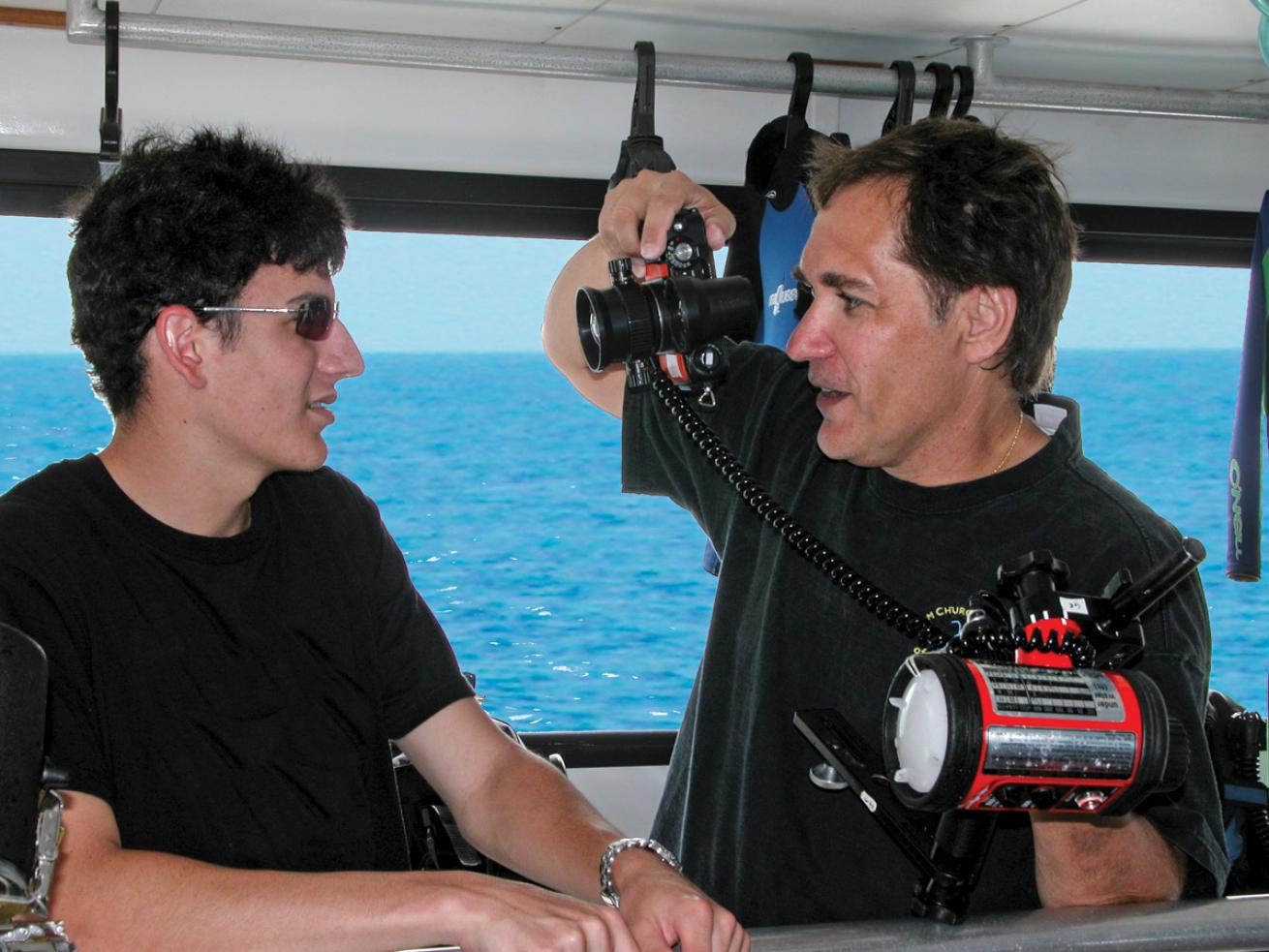 Guests can take one-on-one lessons with the Mike and Mike Photography School.

Courtesy Aggressor Adventures
Those who want to improve their underwater shooting abilities can choose a weeklong session of the Mike and Mike Photography School, led by image pros Mike Haber and Mike Mesgleski. Six sessions will be offered in 2024, including a February snorkel-only trip to the Dominican Republic's Silver Banks aboard Turks and Caicos Aggressor II. Adventures are also available to Tiger Beach aboard Bahamas Aggressor in May, to the wrecks and reefs of the British Virgin Islands aboard BVI Aggressor in June, and a Red Sea sailing in November aboard Red Sea Aggressor IV.
During these weeks, guests can make the most of one-on-one instruction while also taking in lively presentations that cover metering, camera settings, lighting, composition, equipment selection and digital postproduction.
Photo weeks offer the most how-to learning opportunities, but they are not the only way to sharpen skills. A photo pro joins every Aggressor trip to share shooting tips as well as help with camera and strobe setup and use. Plus, the pro documents the entire trip, sharing photos with guests at the end of the week. "Even if you're not a photographer at all or not a good one, you still get some great photos to take home," says Brown.
SCUBAPRO
Second-Place Prizes: Scubapro Regulators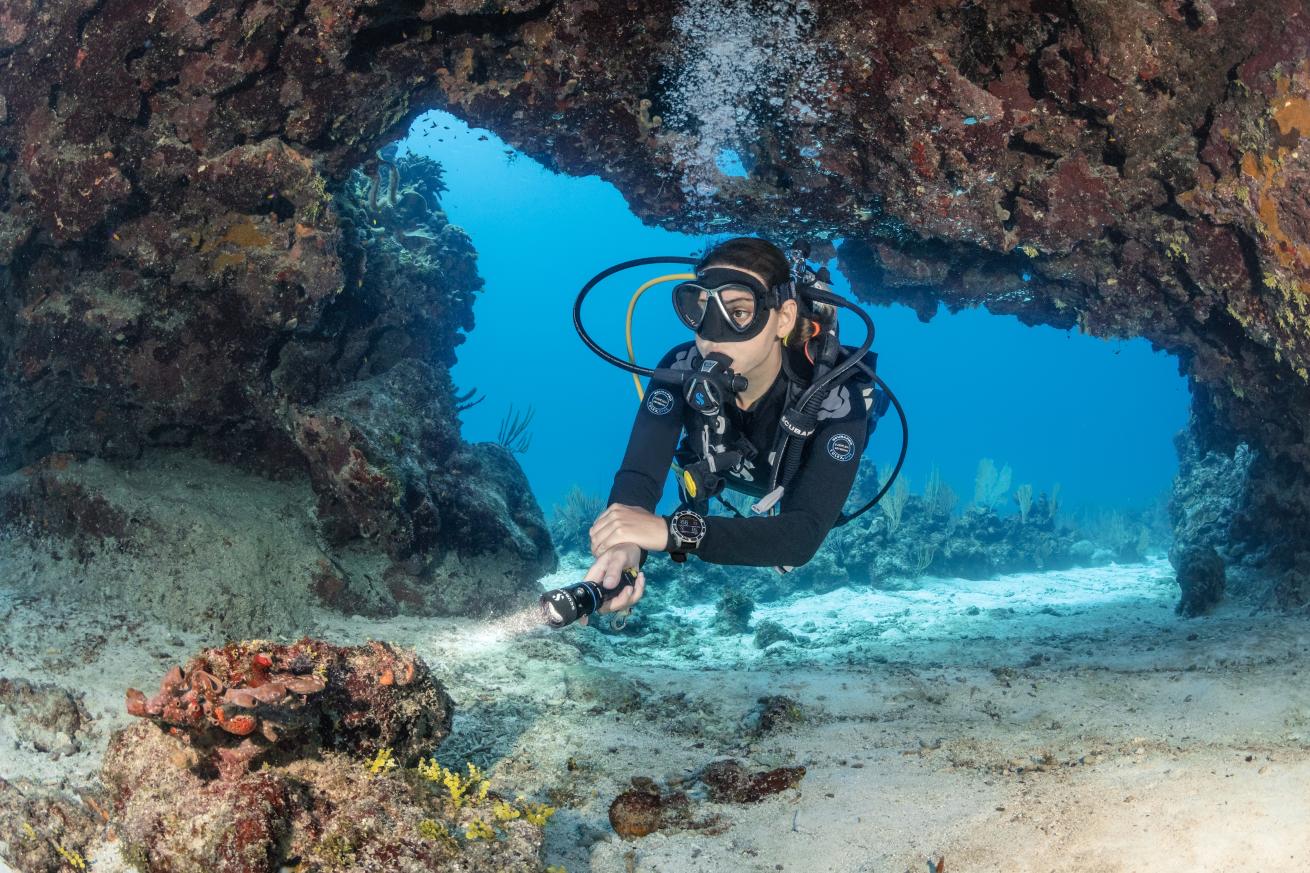 Divers can trust the performance of Scubapro gear no matter where their next adventure takes them.

Courtesy Scubapro
In underwater photography and videography, the dive gear brand worn most often behind the lens is Scubapro.
"The professional photographers and cinematographers out there creating original imagery and natural history cinematography don't have time to futz with their gear," says Brent Durand, professional underwater photographer and Scubapro Brand Ambassador. "They need to know they can count on what they're wearing."
Take the Seawing Supernova, redesigned in 2022 to deliver more power for less effort. "The fin has been designed to create efficient kicking when you're taking it easy and deliver maximum power when you're kicking hard," says Durand. "It's a strong pick whether you're a pro or just logging your 12th dive."
The brand is known for hardiness and innovation, including the new Everflex Yulex foam wetsuits with a sustainable, plant-based core—no neoprene used, which means no petroleum. A testament to reliability, the S620Ti MK25 regulator—this year's second-place prize—delivers effortless airflow in all conditions and strong resistance to freezing, and it provides ample comfort so as to become an afterthought.
Each piece in the line is part of the exemplary reputation that has helped Scubapro celebrate its 60th anniversary this year.
"This brand stands on a legacy of trust," Durand says.
Sealife Cameras
Third-Place Prizes: Underwater Cameras and Smartphone Housings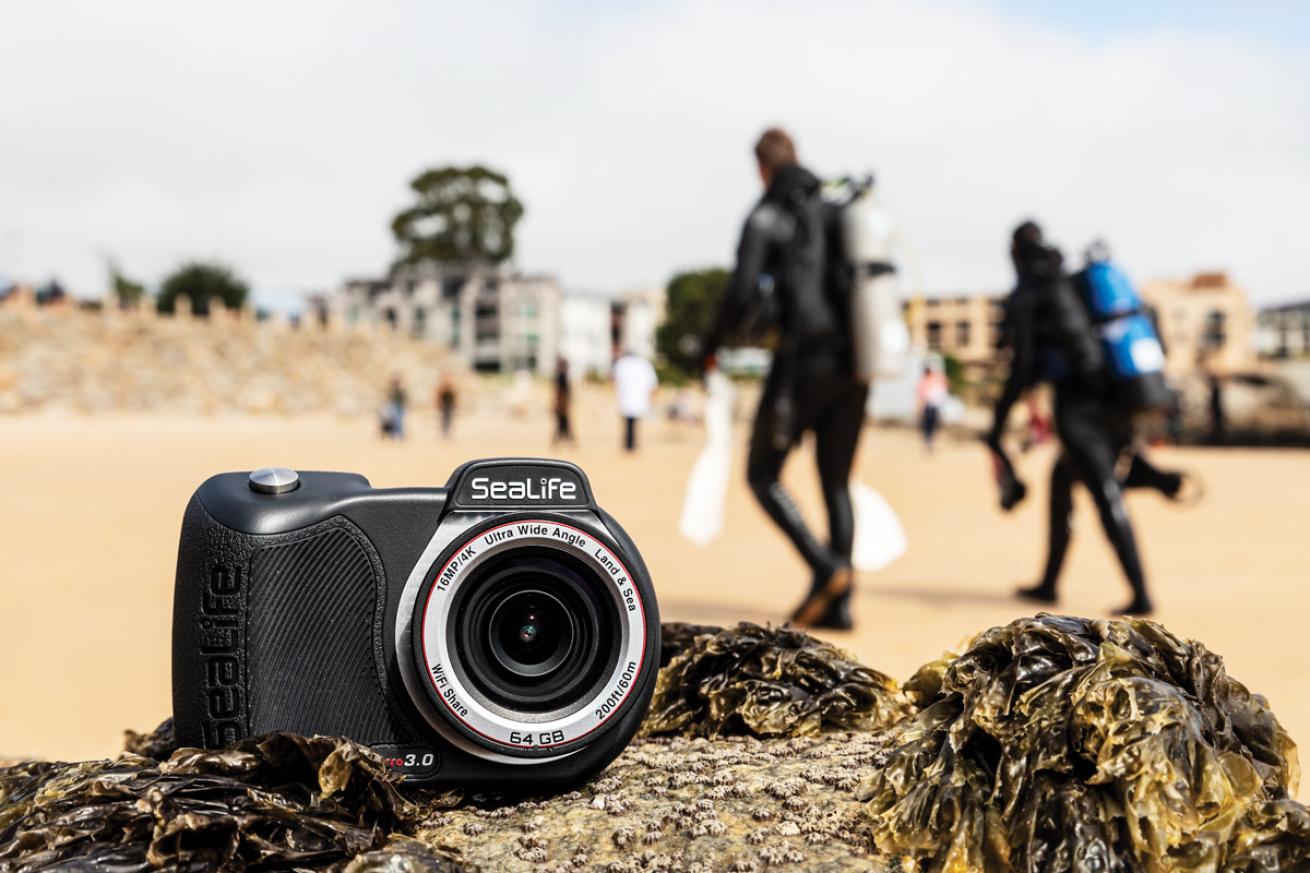 The fully sealed Micro 3.0 makes underwater imaging easy.

Courtesy SeaLife
SeaLife has remained committed to the same mission since day one: delivering a simple-to-use product that takes impressive photos. It's the reason snorkelers, divers and watersports enthusiasts gravitate toward the brand for its easy entry point into underwater imagery. "For most people, it's their time underwater that they most want to document and take back with them from vacation," says Sven Harms, vice president of the company.
SeaLife's most popular product, the SportDiver underwater smartphone housing, allows buyers to bring smartphones down to 100 feet to shoot—no need to learn how to use a new camera.
Related Reading: The Best Images of the 2023 Photo Contest (According to Our Staff)
The next best-selling option is the Micro 3.0, a fully sealed camera. "There is absolutely nothing to prepare— no putting anything in a housing," says Harms. Even transferring photos is a simple process that can be completed through Wi-Fi.
Harms believes in keeping it simple because he wants users to experience the same thrills he did when he first started shooting underwater in the Bahamas with his dad, founder of the company. "When you go underwater and get a bunch of great photos, you can't wait to go back," he says.
All Star Liveaboards
Amateur Category Prizes: Liveaboard Vacations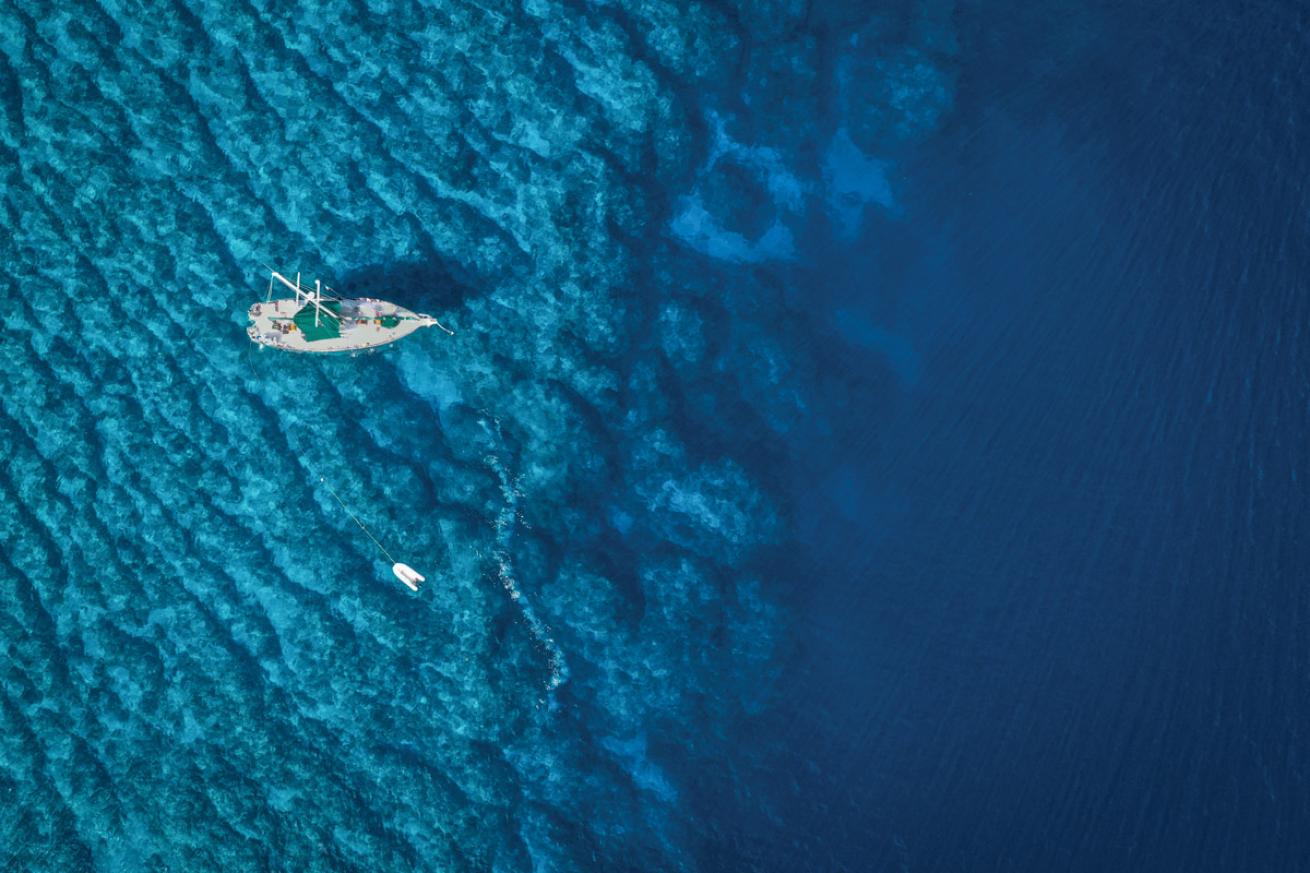 Blackbeard's Cruises offers value for divers trying to get the most out of a Bahamas trip.

Courtesy All Star Liveaboards
Forty-four years ago, a pilot with a love of the ocean began taking friends sailing across Miami's Biscayne Bay. Today, the company he built, All Star Liveaboards, operates 10 dive yachts in six countries, all while staying true to the original intent: "We focus on providing amazing value," says Kevin Purdy, president of the fleet and son of that pilot.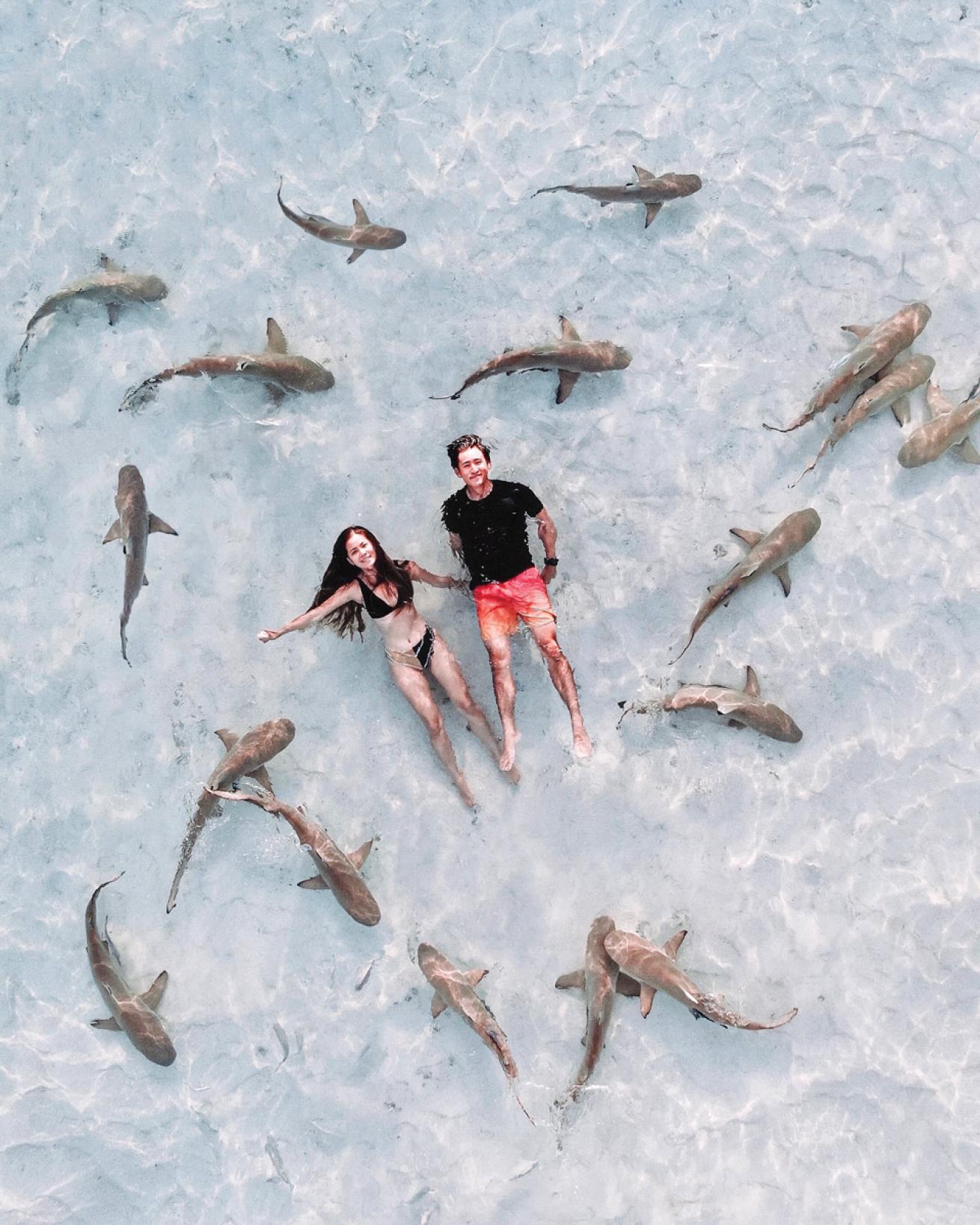 All Star's Velocean liveaboard ferries guests to unique experiences across Indonesia.

Courtesy All Star Liveaboards
All Star is dedicated to providing amazing value, whether that's aboard the Bahamas-based Blackbeard's Cruises, offering up to 19 dives in a week for a little more than $1,000, or aboard the Indonesia-based Velocean, one of the fastest boats in the country, giving you more time where you want it most—in the water.
---