Five Tips for a Great Scuba Diving Trip to the Cayman Islands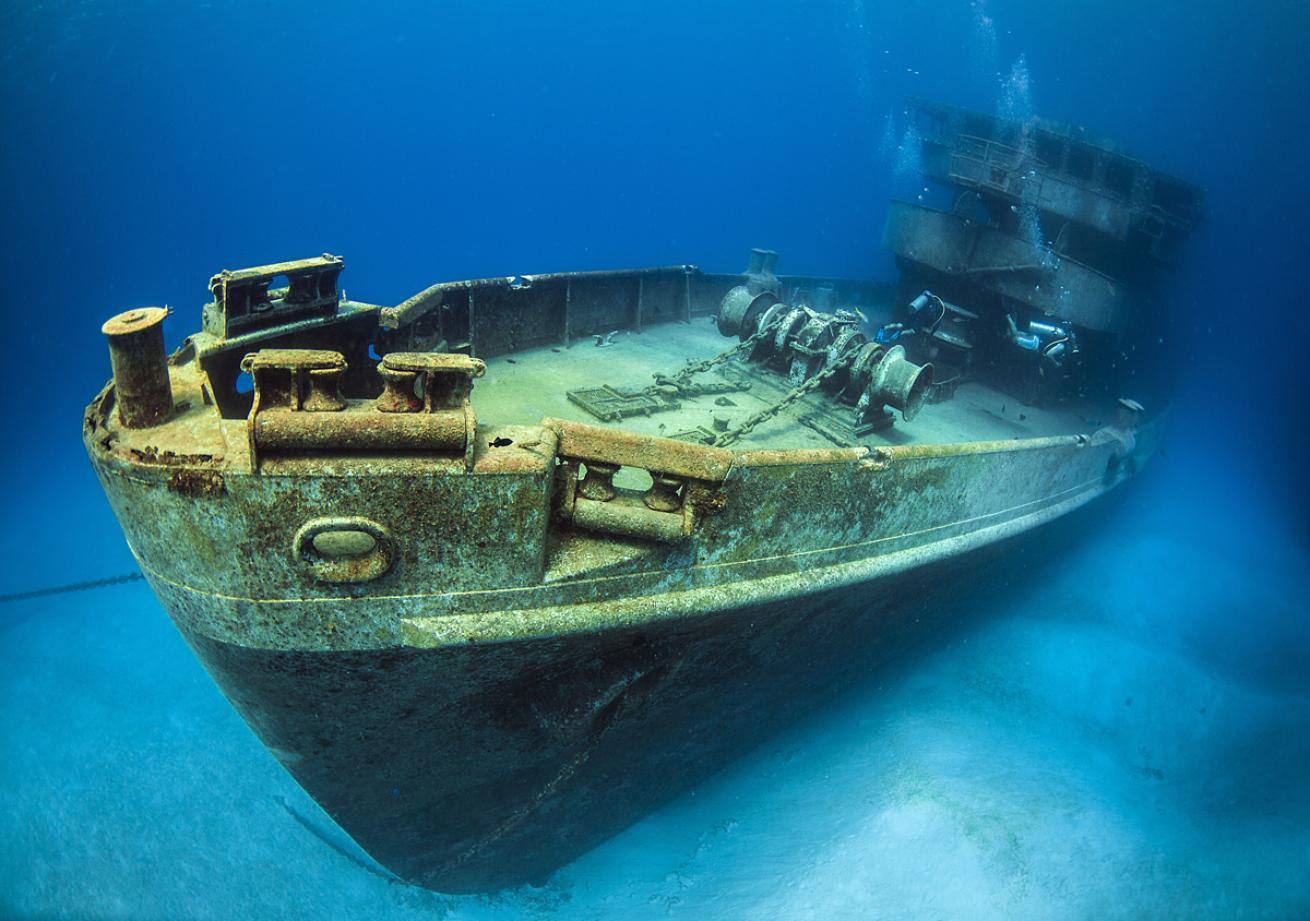 Shutterstock.com/Martin Hristov
1. The Ultimate Wreck Dive
South of Cuba and just west of Jamaica, the three islands that make up the Caymans have reefs to rival any in the Caribbean. But the wreck you came to dive is the USS Kittiwake, a hulking former submarine support vessel that stretches 251 feet long and was sunk as an artificial reef.
2. Caribbean Cuisine
Almost half of Cayman Islands' population hails from elsewhere, and it shows up in the worldly dining scene. Known as the Caribbean's culinary capital, the Caymans have over 200 restaurants turning out everything from German and Thai food to Spanish tapas and spicy West Indian fare. Dive, then feast.
3. Stingray City
There are several places in the Caribbean where you can fin along with squadrons of Southern Atlantic stingrays, but the shallow sandbar at Stingray City is most likely the region's original stingray attraction. It's a breathtaking experience, whether you've got a regulator or a snorkel between your lips.
4. More Rum!
All roads on Grand Cayman eventually lead to Rum Point, the ultimate tropical hangout on the northernmost point of the island. Sway in a hammock, munch conch fritters or sip Caymans' iconic and refreshing cocktail, the mud slide, made with Irish creme, kahlua, vodka and ice.
5. North Wall
Between Rum Point and the East End, the epic site called Babylon draws divers to Grand Cayman's North Wall to descend on a plunging pinnacle loaded with black coral, enormous barrel sponges, waving fans and clouds of tropical fish.