Diving a Secret Shipwreck in Lake Huron, Michigan
Diving the Typo Shipwreck
Sometimes incredible dive destinations are right in your backyard.
The Typo shipwreck is an intact wooden schooner that has been preserved for more than a century in Lake Huron's cold, fresh water. The Great Lakes hold so many spectacular shipwrecks each it's own unique story, and diving the Typo is like visiting a time capsule. The wrecks sit intact in190 feet of ­39-degree water in Lake Huron, off Presque Isle, Michigan, and can be visited by only 30 divers a year.
Those who do can see its intact bowsprit, bell and one mast still jutting up to 100 feet. History comes alive when you lay eyes on a schooner like Typo that sits in silence on the bottom, frozen in time.
While the Typo is a very exclusive dive, and hard to visit, there are dozens of wreck dives in the Great Lakes that you should visit.
Go Dive Now: mn-blackdogdiving.com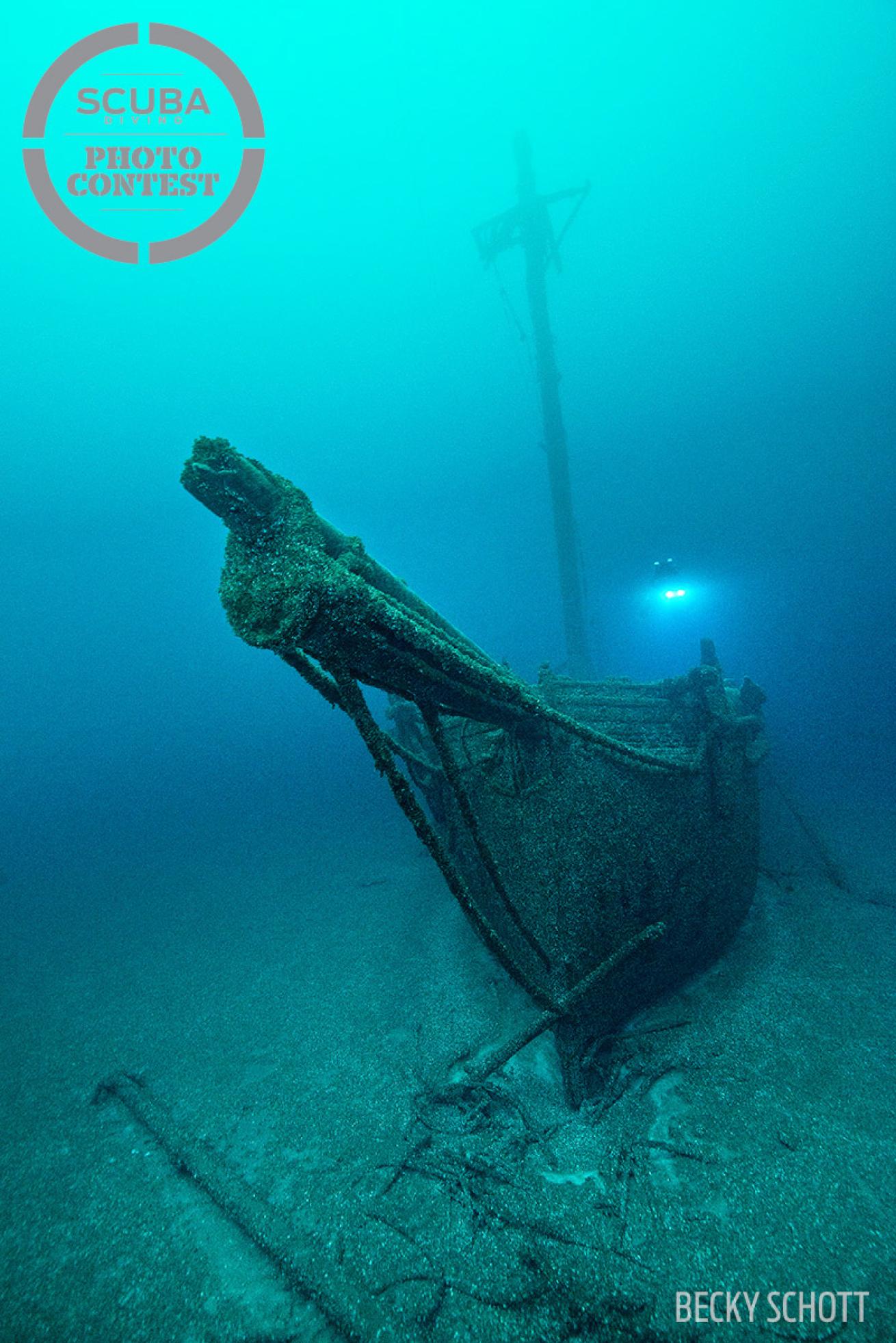 The Typo shipwreck rests 190 feet underwater in Lake Huron, Michigan. It can only be visited by 30 scuba divers every year. This image also won an Honorable Mention in the 2016 Photo Contest.

Becky Kagen Schott